February 2013
Greetings!
I hope your semester is going well! With input from you over the past few months, we have added many new books and films to the library's collection. I appreciate your help in strengthening our resources for Anthropology and Archaeology. Please don't hesitate to contact me should you have any library-related questions.
Best wishes,
Beki
LLBA - Linguistics and Language Behavior Abstracts
Covers three fundame
ntal areas of the nature and use of language: research in linguistic
s (the nature and structure of human speech);
research
in language (speech sounds, sentence and word structure, meaning in language forms, spelling, phonetics); and research in speech, language, and hearing pathology.
Click here
to access the database.
Let us put it on RESERVE
Reserve Desk
Did you know that books (library-owned and personal copies), photocopies and films can be placed on reserve for your course? Use our forms to submit your reading list to us in several ways: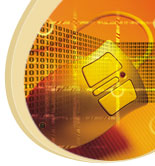 Thomas Cooper Library is now offering Reserve materials electronically. You'll be able to access your reserve information in Blackboard's Content Collection and easily move it into your course in Blackboard.
Contact the Thomas Cooper Library Reserve Desk at ecirc@mailbox.sc.edu.
(803) 777-4175 (Mark Volmer) * (803) 777-3145 (Circulation) * (803) 777-5342 (Fax)
Film Reserves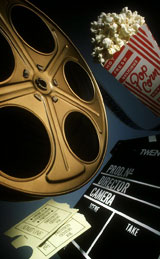 You can reserve a film from the library's Educational Film Collection to show in your class. Instructors can also reserve videos for students to watch in the library's viewing room and discuss in class later.
Contact the Educational Films Librarian at (803) 777-2858 with your Film Reserve request.
Free workshops just for you on Feb. 27
Interested in discovering who is citing your work or that of others? How about uncovering a journal's impact factor? Register for a free seminar on Web of Science or Intro to Journal Citation Reports presented by a vendor representative.
Click here for more information on the workshops.