February 2013
Hello from the library!
I hope that your spring semester is going well. There has been a lot of noise in the Thomas Cooper Library due to the roof replacement and new elevators being installed but we are excited to have these updates. It's about that time of year again to place requests for library purchases. Start thinking about books and films that you would like the library to purchase to help support your teaching and research.
Please don't hesitate to contact me with any questions or concerns about the library.
Sincerely,
Karen Brown
Dance in Video
Contain five hundred hours of dance productions and documentaries by the most influential performers and companies of the 20th century. Selections cover ballet, tap, jazz, contemporary, experimental, and improvisational dance, as well as forerunners of the forms and the pioneers of modern concert dance

. Click here to access.
Let us put it on RESERVE
Reserve Desk
Did you know that books (library-owned and personal copies), photocopies and films can be placed on reserve for your course? Use our forms to submit your reading list to us in several ways: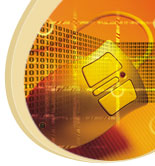 Thomas Cooper Library is now offering Reserve materials electronically. You'll be able to access your reserve information in Blackboard's Content Collection and easily move it into your course in Blackboard.
Contact the Thomas Cooper Library Reserve Desk at ecirc@mailbox.sc.edu.
(803) 777-4175 (Mark Volmer) * (803) 777-3145 (Circulation) * (803) 777-5342 (Fax)
Film Reserves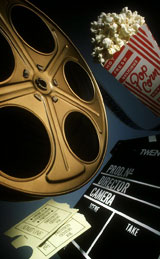 You can reserve a film from the library's Educational Film Collection to show in your class. Instructors can also reserve videos for students to watch in the library's viewing room and discuss in class later.
Contact the Educational Films Librarian at (803) 777-2858 with your Film Reserve request.
Free workshops just for you on Feb. 27
Interested in discovering who is citing your work or that of others? How about uncovering a journal's impact factor? Register for a free seminar on Web of Science or Intro to Journal Citation Reports presented by a vendor representative.
Click here for more information on the workshops.