February 2013
The spring semester is well underway, and it's time to think about books, DVDs or other one-time purchases you would like to see added to the library's collection. Please submit suggestions by mid-March through e-request or by emailing me directly so we have time to process orders before the end of the fiscal year.
I was pleased to be able to work with the GEOG 740 students on using Zotero, a free online citation management tool. If you would like to schedule a research session for your students on this or any other resources, just let me know!
Kathy
Geography Liaison
ACME: An International E-Journal for Critical Geographies has been publishing open-access, scholarly articles in human geography since 2002. "The journal's purpose is to provide a forum for the publication of critical work about space in the social sciences - including anarchist, anti-racist, environmentalist, feminist, Marxist, non-representational, postcolonial, poststructuralist, queer, situationist and socialist perspectives." Many issues have special thematic sections covering topics such as Borders and Immigration; Gender, Space and Technology; and Geographies of Everyday Citizenship. Click here for access.
Let us put it on RESERVE
Reserve Desk
Did you know that books (library-owned and personal copies), photocopies and films can be placed on reserve for your course? Use our forms to submit your reading list to us in several ways: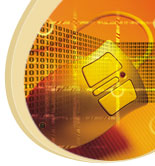 Thomas Cooper Library is now offering Reserve materials electronically. You'll be able to access your reserve information in Blackboard's Content Collection and easily move it into your course in Blackboard.
Contact the Thomas Cooper Library Reserve Desk at ecirc@mailbox.sc.edu.
(803) 777-4175 (Mark Volmer) * (803) 777-3145 (Circulation) * (803) 777-5342 (Fax)
Film Reserves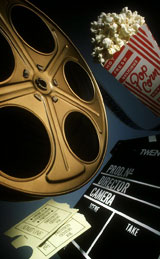 You can reserve a film from the library's Educational Film Collection to show in your class. Instructors can also reserve videos for students to watch in the library's viewing room and discuss in class later.
Contact the Educational Films Librarian at (803) 777-2858 with your Film Reserve request.
Free workshops just for you on Feb. 27
Interested in discovering who is citing your work or that of others? How about uncovering a journal's impact factor? Register for a free seminar on Web of Science or Intro to Journal Citation Reports presented by a vendor representative.
Click here for more information on the workshops.