33 Miles & Jonny Diaz in Concert
The Scars to Grace Tour in Rapid City, Pierre, and Dickinson
Join us for a night of music and ministry with 33 Miles and Jonny Diaz!
Tuesday, Nov. 6th - Rapid City

Wednesday, Nov. 7th - Pierre

Thursday, Nov. 8th - Dickinson
Doors will open at 6:30 with show starting at 7:00.
Ticket outlets and concert locations are listed at www.klmp.com.
Jason Gray - Christmas Stories Tour
Wednesday, December 5th, 2012
Performing Arts Center of Rapid City
(formerly Dakota Middle School)
7 PM (Doors open at 6:30)
Join us as we get in the Christmas spirit with an evening concert with Jason Gray. When Jason decided to do a Christmas record he wondered what kind of Christmas record he could get really excited about. He thought about a Gray Christmas tradition that involves the book "Beyond Words" by Frederick Buechner. So he set out to write and record a collection of Christmas songs based on the individual characters in the story. We are so excited to hear his perspective and look forward to sharing it with you!
Be listening for more details on ticket outlets coming soon! Visit www.klmp.com for more information.
Christmas Wish 2012 Begins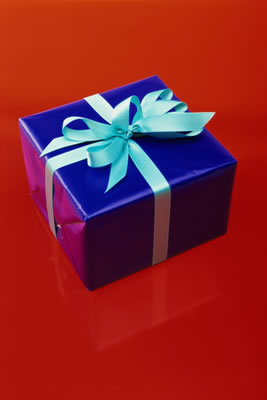 Hello and happy holidays KLMP Listeners! We get ready to give thanks with family, friends and loved ones at this time of year and remember the blessings that are heaped upon us daily by our Heavenly Father. That also makes this the perfect time to get involved in KLMP's Christmas Wish campaign.
For those of you who don't know how Christmas Wish works, here's a brief explanation: Black Hills KLMP listeners nominate (via the KLMP website) a person or family for a specific blessing/gifting, then companies and listeners supply that blessing for that person/family. A great example is a Rapid City woman nominated last year who had had a trying time with financial, health, and family issues. She received a shopping spree from Sears and various gift cards to Sam's Club, Scheels and multiple other Rapid City businesses. She was overjoyed at the outpouring of love. Another example is a large family who couldn't afford a microwave or winter coats for the 10+ family members in the home, those items were happily donated.
So here we are again, ready to bring God's love and blessings to Black Hills families that are in need this year. We are always in need of prayer warriors for this campaign but also nominators and gift givers. This campaign won't work without all three elements. Please be in prayer about how the Lord can use you for this year's Christmas Wish and be listening to KLMP over the next few weeks to hear more about those nominated that your family can bless this season. For more information please visit www.klmp.com.
Veggies Show
Come out and join us at the Elks Theatre for the new Veggies show Saturday, November 17th at 5:00 PM. The League of Incredible Vegetables will be giving us a lesson in Handling Fear. We will also be handing out a treat bag to each child following the show. This is a great family friendly outing for all ages. Tickets are only $2 each and are available at our studios or at the Elks Theatre, and also at our new sponsor St. Elizabeth Seton School . We hope to see you there!
Sharathon 2012
THANK YOU to all of our incredible listeners who came beside this ministry to keep inspirational music and solid, Christian programming going strong in 2013. We have only reached 69% of our goal, but we know that God is faithful to provide. If you enjoy KLMP but weren't able to give during Sharathon for whatever reason, it's not too late! Please pray about the opportunity to come alongside this ministry in the year ahead..
KLMP is listener-supported. Without you, we don't exist. If you would like to have another full year of KLMP positively affecting not only your life but hundreds of others, donate on our website at www.klmp.com or call our office at 605.342.6822.
PRAYER REQUESTS
"Let us come before Him
with thanksgiving
and extol Him with music
and song."
~Psalm 95:2 NIV~
Dates to Remember
Sunday, November 4 - Daylight Saving Time
Remember to set your clocks back one hour before going to bed
Saturday night. This is also a great time to check those smoke detector batteries!
Tuesday, November 6 - Election Day
Be in prayer for our country and if you are registered, get out and make your vote count!
Sunday, November 11 - Veteran's Day
Be sure to thank a veteran for all their sacrifices and service to this great country.
Thursday, November 22 - Thanksgiving
Celebrate and give thanks for all the blessings God has given and continues to give you every day!
Get Your Church Service on the Web!
Call our Sales Team to talk about getting your church service streamed LIVE onto the KLMP website. So many more people can learn about your church and about the Lord each weekend! Call 605.342.6822
88.3 KLMP the Light
Our Mission:




To passionately serve and encourage by sharing the love of Christ.




Our Vision:




We exist to impact lives on a local, regional, national and international level, by challenging ourselves and others to change the world in which we live

.


Acts 1-8