A GIFT CERTIFICATE MAKES A THOUGHTFUL GIFT!
Consider giving an Eagle Harbor Inn classic gift certificate for the gift of an experience. It's green, it's made in America, you 're buying local, and guaranteed that every experience will be different! How about those reasons for giving? Our sharp white card with red logo comes packaged up in a red envelope ready for giving. Call today & we'll mail it out same day. Available in any denomination with no expiration date.
Give the Gift of an Experience!
Christmas Holiday
Entertainment

For the past 6 years American Folklore Theatre has been entertaining people with their Christmas holiday show. It started with Claudia Russell and Scott Wakefield. They performed to sold out houses every night.
They are still performing to sell out crowds only the cast has changed throughout the years. This year Claudia Russell will return with Chris Irwin and Doc Heide. All AFT veterns, they reside in the San Francisco Bay area & love returning to this place they love!
A Vacation Education
There are several schools in Door County open during the winter for one to be able to learn; whether improving on a skill you already know or challenging yourself to learn something completely new.
The Clearing is one of those places. It is considered a "Folk School", a place to learn about various non-credited subjects in a non-competitive environment including the rich history of the area.
Door County is filled with people that have varied expertise and are willing to teach for free. They are a wealth of knowledge on many subjects. We are lucky to have such opportunity in these winter months when it is fun to get together, meet new people, and learn together. Classes range from Artisan Bread making & knitting, to learning about current medical topics from six retired physicians. There is a class in Wine Tasting, The Geology of Door County or Classic Literature in Film. There's even a great class to learn the art of caning a chair-almost a completely lost art. They aren't huge brain bending classes but they will certainly nourish your soul. Also sometime in the not too distant future an iron forge will be constructed on the property. ( I love blacksmithing, I can hardly wait)
Aside from the classes, being on the property is a retreat in itself. Founded by famous landscape architect Jens Jensen as a spot to 'clear the mind' its mission is to foster a peace within. The Jens Jensen center is a beautiful northern building where classes are taught. On the surrounding property one is welcome to snowshow & hike to the bluffs overlooking the Bay of Green Bay. There is a map on their website of all the trails and how to get to the Cliffhouse, where Jens Jensen stayed, literally on the cliff. It's one of many iconic places in Door County. There is a short biography of Jensen on
The Clearing website. It is very interesting.
To learn more about the Clearing or Jens Jensen check out their website
www.theclearing.org
. Sign up for your classes!
Sledding in
the Park, You?
Have you heard of Hill 17? It's the 17th Hole Hill on the Peninsula State Park Golf Course where you are invited to tickle your childish fancy and enjoy sledding. After a snowfall, the hill is peppered with children and adults riding down the hill on everything from a sled or saucer to a piece of plastic big enough for 10 though I do not recommend this! And Toboggans are outlawed due to the speed they can muster.
We now offer sleds for you to borrow:
Just ask us at the front desk! First come first served for two styles from which to choose.
Think of a beautiful snowy day in the park with you feeling like a kid again, enjoying all that winter offers! And by the time you tire, hot mulled cider will be awaiting you at the Inn, during treat time. Life like that is an everyday experience here at the Inn!
Our Family's Favorite Cranberry Bread
Great to Eat & Give!
2 C flour Grated rind of 1 orange
1 C Sugar 1/2 C orange juice
1 1/2 tsp. baking Powder 2 Tbs. melted butter
1/2 tsp. baking soda 2 Tbs. hot water
1/2 tsp. salt 1/2 C Chopped pecans
1 egg beaten 1 1/2 C raw cranberries,
halved
Sift together dry ingredients. Blend in remaining ingredients in order given; mix well. Spoon into greased 9 x 5 inch loaf pan. Bake at 325 for 45-55 minutes. Store overnight for easy slicing. Easily doubled for gift giving. Try spreading with cream cheese!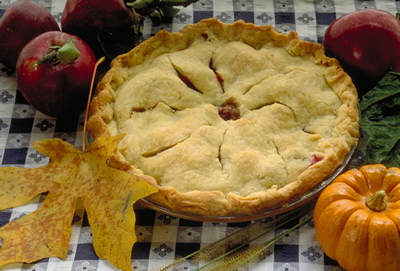 Holidays at our place: Eagle Harbor Inn
We're enjoying our new snowfall and guests. We love meeting new people and seeing old faces, already this season we've been blessed with both! We hope that you'll all come back to visit with us soon and in the meantime, we send our best wishes for a truly wonderful Holiday Season for you & your loved ones!
Nedd & Natalie, Angie, Christine, Maria, Chenta, Sandy, Crystal & Larry
Eagle Harbor Inn
9914 Water St.
Ephraim, Wisconsin 54211
800-324-5427