Newsletter


April / May 2013

Greetings!

Eight years ago I took a four-month sabbatical. It was very beneficial to have that time to rest, relax, reflect. My church survived just fine. And our four children, all adults now, still start conversations with..."Remember when dad was on sabbatical and we...." followed by a sharing of a memory and a hearty round of laughter.



"Sabbath & Sabbaticals in Challenging Times" is the theme for the annual PPCN conference July 31-August 1, scheduled as a pre-conference to the PC(USA) Big Tent Event in Louisville, KY. You'll find more information below about the two great speakers we've lined up. I do hope you are planning to attend.



Also, Annual Membership Dues to PPCN are now due for 2013. Membership terms run from January through December. Read more about the benefits of a PPCN membership and download the application. Individual dues are $45.00 and Institutional Membership dues are $200.00. Send your dues and check payable to Presbytery Pastoral Care Network to: Gary Weaver, PPCN Treasurer, 396 W. Archer Dr., Pueblo West, CO 81007.

Hope to see you in Louisville!

Dan Corll
Presbytery Pastoral Care Network
14th Annual National Gathering
July 31-August 1, 2013 * Louisville, KY
SABBATH & SABBATICALS in CHALLENGING TIMES

Reflecting on the Importance of Sabbaticals in challenging times with an emphasis on a Biblical model of rest, reflection, recreation, and revitalization.



Conference includes speakers, workshops, group discussions, resources, and Wednesday dinner! $150 Click

here

for brochure.
Dr.Carol Cook

The Call to Clergy Self Care:
Exploring the theological call to balance "care for self" with "care for others" in ministry
Rev. Dick Bruesehoff
Shaping a New Vision of Sabbatical:
Importance of Sabbaticals in challenging times with emphasis on Biblical model of rest, reflection, recreation and revitalization

Living Sabbath in everyday life:
A focus on living a Sabbath life daily and how to find Sabbath at special times

plus a workshop led by Rev. Bruesehoff
Helping a congregation design a positive sabbatical experience

also offered:
group discussion on Ways the Presbytery can encourage clergy self care
~and~Funding /Resourcing Sabbaticals in Challenging Times

Conference fee: $150, includes PPCN CONFERENCE + dinner on July 31


REMEMBER THE SABBATH TO KEEP IT HOLY
Consider the theological underpinnings of a sabbatical. It builds on the idea of the Sabbath, which is first encountered in the creation story and then reinforced by the fourth commandment. It appears that the idea of the Sabbath is unique to the Jewish/Chri
stian faith. The fact that it receives a different explanation in the Ten Commandments in Deuteronomy from that given in Exodus may suggest that the Hebrews knew that it would take more explanation than the other commandments.
A striking feature of the mention of the Sabbath in the creation story in Genesis 2:3 is that it is the only inanimate feature of creation that God blesses. The word to bless carries in its root meaning the power to impregnate. We retain some of that meaning in English when we refer to a pregnancy as a blessed event. The observance of the Sabbath is life generating.
A second striking feature is that from God's perspective, the observance of the Sabbath is to be applied to all aspects of creation. The Sabbath is to be observed not only for the believer but also the stranger within the gate. It is to be applied to animals, people of all classes, and to the land. Nothing is left out.
Third the Sabbath has a rhythmic quality. It happens every seven days and but also yearly in allowing the land to rest every seven years. At the end of seven years times seven years, or in the 50th year there is also a year of Jubilee. Here it has a restorative quality for human community where debts are cancelled, land returned, and a fresh start is provided.
In the Exodus version of the Sabbath Commandment is built on God's creation of the universe. That is, the importance of the Sabbath is built into the very fabric of creation. In the Deuteronomy version of the Ten Commandments, the rationale for observing the Sabbath comes out of the escape from slavery in Egypt. The suggestion is that practicing the Sabbath has implications for our maintaining our freedom and avoiding becoming slaves to something else.
CONGREGATIONS AND SABBATICALS
A sabbatical can be a creative time and a generator of new beginnings for both the pastor and the congregation. Upon the pastor's return
, the pastor and congregation can engage in a celebratory visioning time. This can be a fun but important time for everyone to dream together in the presence of God.
Let the event take place in a fellowship hall in which all present can be divided around tables in five locations in the room, or alternately in five rooms in close proximity. The five locations are identified as worship, education, member care, mission, and evangelism. When they first gather in their five locations, they are provided something to drink. During their time in the identified area, worship, education, etc, they are to consider one important feature of the church's ministry in that area that they want to maintain and one dream that they think the church should consider in the future. A bell ringer signals that they move on to the next location after 20 minutes and they repeat the process only this time they are served their appetizer. The third movement repeats the process but with salad. The fourth with entree, and the last with dessert.
Someone records their ideas and the last 20 minutes is spent together with the pastor responding with some of his own thoughts coming out of his sabbatical with respect to the ministry of the church. All of this can stimulate the energy and future thinking of the congregation and provide a celebratory experience of new beginning.
You can conclude with a liturgical reading of 1 Corinthians 13 but alternately substituting the pastors and the name of the church for the pronouns in the passage. EG, "If our pastor speaks in tongues of mortals and angels, but (our church) does not have love, the pastor will be like noisy gongs and (we will be like) clanging cymbals" etc. Have fun with the passage, enjoy some laughter, and then conclude with a prayer for the future of Christ's church.
SABBATICAL MOMENTS AND THE PASTOR
Recognizing the flexible measure of time that the Bible uses in speaking of the Sabbath, a pastor needs to consider how s/he can build in sabbatical moments into their daily work schedule. This certainly means both taking a day off and finding a replacement day when the original day needs to be interrupted because of emergencies. In addition, however, there can be real value in discovering sabbatical moments during the day in which one ceases productive activity and interrupts the pace of life.
Taking time for anticipation can be a good sabbatical moment. Identify at least one sabbatical moment in the morning and one in the afternoon. Take a piece of paper and for seven minutes simply write describing a pleasurable experience that you would like to have whether in your ministry or personal life. After you have written it for seven minutes, return to work. Then at your next scheduled break, describe the steps you would have to take for this to be a reality. On your third break, (maybe the next day) you might identify the people you would need to contact or the resources you would need to gather to make this a reality. Perhaps on the fourth break, you can peruse a calendar for seven minutes, looking for possible dates to make the experience a reality. The very act of anticipation as you move through this process can have a rejuvenating effect.
Another sabbatical moment might draw on the power of gratitude. Regardless of the stress of your day, take a moment to name seven things in your life for which you are grateful. They can be as basic as being able to walk, taste food, or see. Or it might be in terms of relationships or talents you have in life. There are always things that remind you of the goodness of life that are worth reflecting on. Then set the list aside until the next sabbatical break, and lift up these identified items in prayer. On your third break, identify a time in the future you will take time to experience this person, talent, food, etc.
Coke has popular claim on the phrase, "The pause that refreshes," but it is a good idea to recall that it was God that first exercised the wis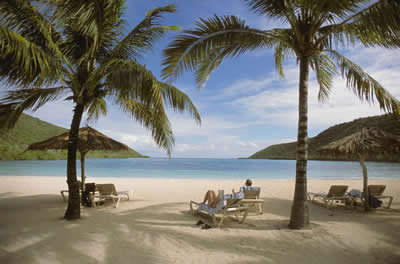 dom captured in that phrase. Genesis 2:3 says: "So God blessed the seventh day and hallowed it, because on it God rested from all the work that he had done in creation."
Think about that in ministry and life itself. If we are continually at work, we soon drain ourselves of the capacity to be creative. If we would discipline ourselves to take regular pauses, times to breathe in and to review what we are engaged in, we will be more alive and creative.
If you would set aside a few minutes each day and even a half day each month, in which you pulled apart and simply reflected on your life and work, the pregnant possibilities have an opportunity to present themselves. For example, if each day before you left the office, you would simply sit and reflect on where God has been present in your day, and at least once a month take a half-day away from the office and demands and open yourself to where God is leading you, you would discover a new energy and vitality to your work and life. Try it for six months and see.
ALSO plan now to attend the PPCN ANNUAL CONFERENCE in LOUISVILLE, KY, prior to the BIG TENT. Then stay for the BIG TENT and be refreshed by interacting with colleagues from across the country that share in both the stresses and the satisfactions of being called by God to the ministry in the Presbyterian Church (USA).

There are two options for registration:
Use the
PCUSA registration form to register for BIG TENT and/or PPCN CONFERENCE (it's the same form) plus book a hotel at discounted conference rates.
~or~
If you plan to attend the PPCN Conference ONLY (and don't need a hotel room and won't be attending the BTE) you can use an abbreviated PPCN registration form. Click here for more information and to register.

Presbytery Pastoral Care Network (PPCN) is a 501(c)3 non-profit providing professional development, support, and resources for those caring for ministers throughout the Presbyterian Church (USA).

Resources available through PPCN:

Deep Well for the Pastor
CD with spiritual meditations and music to support the pastoral vocation. Price $10

(limited supply)

To order, contact

Laughter from the Well
CD with 70 minutes of humorous & musical reflections on the challenges of ministry.

The Toolbox


Paper with strategies bringing a healthier perspective to the work of ministry.

Free.
PPCN Board

More resources

Dan Corll, President

Pittsburgh Presbytery
Email


Stanley Jewell, Vice President

Presbytery of Denver


Christine Sage, Secretary

Pacific Presbytery


Gary Weaver, Treasurer
Presbytery of Pueblo

Steve McCutchan, Newsletter Editor

Salem Presbytery


Barbara Cathey

Chicago Presbytery


Melanie Hancock

Presbytery of Northern Kansas


Susan Holderness

Western Reserve Presbytery

Jim Splitt

Central Nebraska Presbytery

Denominational Advisors:

SanDawna Ashley

Office of Vocation, PC(USA)


Helen Locklear

Board of Pensions, PC(USA)

Interview:

Chris Law from Next Church talks with

PPCN Board member Steve McCutchan

about care of clergy

.
Click here.

Webinar:

Teaming Wi

th Your Clergy,

a resource webinar

offering a plan to strengthen the healthy nurture of the teamwork between session and pastor. Co-sponsored by the Presbytery Pastoral Care Network and the

Presbyterian Outlook

.

(fee /inquire about bulk discounts)

Email or Ph. 800/446-6008 Ext. 758

* * * * * *

JOIN PPCN TODAY!!

Individual membership $45

Institutional membership $200

Download membership brochure

Presbytery Pastoral Care Network

14th Annual National Gathering


Thank you for supporting Presbytery Pastoral Care Network in its work to provide resources for those caring for ministers in the Presbyterian Church (USA).

Sincerely,

Board of Directors

Copyright © 2013. All Rights Reserved.