Main Street Martinez
PO Box 776
Martinez, CA 94553
925.228.3577
Main Street Martinez News & Events
Cleanup Day - TOMORROW
The Downtown Martinez Cleanup has been moved to SAT., APRIL 5

Volunteer to help downtown sparkle!
Jobs include power washers, sweepers, weed pulling, and more.
8:00am-12:00pm
Donuts, coffee, and a
BBQ lunch provided by Repulic Services
for all volunteers.
Sign up today! Call Barbara at
(925) 408-1338 or
click here
to email
Bay Area Craft Beer Festival!
April 12, 201412 noon - 4:00pm
A super fun day of live music, delicious food, and beer sampling! Over 40 local breweries pouring over 100 types of beer.
Tickets are $35 in advance for beer sampling, Designated Driver tickets are $5 in adv. and include a reusable water bottle.
Watch our 2014 promo video below!
Bay Area Craft Beer Festival 2014
For more information and to purchase tickets, visit
www.BayAreaCraftBeerFestival.com
Martinez Farmers Market
Stop by to pick up your locally grown produce and support the market this year!


Buy local produce and visit local shops and restaurants too!

Sundays, 10am-2pm
YEAR-ROUND!
Main St. between Castro & Ferry St.

NEW! The Thursday Market is moving to Fridays! The Martinez Friday Farmers' Market will take place 4pm-8pm from May 16 to Sept. 12 on the 800 block of Main St. PLUS! Live Music, Cars, DJ, kids activities, themed nights, and more!!! Watch this space for details soon!
Visit
www.pcfma.com
Spring Wine Stroll
Sat., May 32am-5:30pm


$20 in advance / $25 at the door if not sold out.
Spend a relaxing afternoon strolling from business to business in downtown Martinez.
Stop in participating stores and restaurants to sample delicious wines and treats!
Click here for tickets!
Martinez Vintage Market
& Peddlers Faire
Sat., May 17 and Aug. 28am-4pm
Over 100 vendors in downtown Martinez featuring Vintage, Antiques, Collectibles, and Arts & Craft



John Humphries, radio and TV collectibles talk show host, will again be on hand during the day to give evaluations of one (1) carry-in item for a $5 donation to the Martinez Historic Society. John will be located at the information booth on Ferry St. near Main St. from 8am-4pm.
For more information visit
www.martinezpeddlersfaire.com
Bay Area Blues Festival coming to downtown Martinez!

SAVE THE DATE!
Sept. 27 & 28, 10am-6pm


We are excited to announce this NEW event coming to downtown Martinez. The Bay Area Blues Festival will take place along Main St. on Sat., 9/27 and Sun., 9/28!
The Festival will feature two stages, arts and crafts, food booths, professional chalk artists, and much more!
Join us on Facebook!
Did you know that Downtown Martinez has a Facebook page? We have over 5,400 great and loyal fans and we want you to be part of the social experience and fun!
You'll get regular updates about events, new business openings, special sales, and more!
Click on the link below to see the page and don't forget to hit LIKE once you're there!
Volunteer Opportunities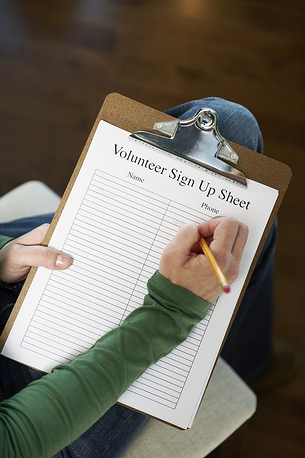 Want to make a difference in your community? If so, Downtown Martinez can use your help!

Main Street Martinez is a volunteer run organization and we are looking for people who want to help with this years events and projects. You can click here to download the sign up form, fill it out and mail or fax it back to us and we will contact you. Or you can email us with your contact information and your area of interest. Jobs range from office help, event set up and take down, clean up day, NEW Downtown Ambassadors, and more!
Thanks! We look forward to having you on our team!!!
Main Street Martinez
Jazz, Jam and Jive!
Martinez Blues by the Bay Festival!
The City of Martinez presents Blues by the Bay, an outdoor music festival on
Saturday, May 10
at the Martinez Waterfront Amphitheater.
Blues by the Bay features live concert performances on two stages in a party atmosphere right in the heart of the Martinez Marina.
Gates open at 12:00PM (Noon) with concert guests greeted by a roving marching band that is sure to keep them on their feet as they groove all day with friends both old and new. Guests can also spend the afternoon perusing the arts & crafts fair perhaps finding that perfect item to commemorate the day while sipping great wine and custom brews.
Some of music's hottest acts are scheduled to perform throughout the day promising non-stop entertainment. The partying doesn't end until 9:00PM.
Visit www.martinezwaterfrontamphitheater.org for more!
Shell Martinez Refinery - Business of the Year!
Shell congratulates this year's Martinez Citizen of the Year award winners. We are proud to be named "Business of the Year" and proud of our Community Advisory Panel member John Curtis who is this year's "Man of the Year."
Click here
to read the article in the Martinez News-Gazette
Cosi Bella Day Spa New Client Massage Special!
Introducing our newest team member, Kelli Tate! he has over 7 years experience and specializes in:

Swedish
Deep Tissue
Soft Tissue Release
Soft Tissue Release
Myofascial Release
Pregnancy
Sports Injuries
Acupressure

Book your appointment in the month of March and
RECEIVE $15 OFF!

Call Kelli today to book your appointment at
925-336-0963 or Cosi Bella Day Spa @ 925-957-6443
or book online at
www.vagaro.com/cosibelldayspa
Spring Break, School's Out + A Club's Open!
A Club members can come during Spring Break at regular A Club hours,
Tues - Fri, 2:30 - 5:30 pm. Drop ins (7-14 yrs old) are welcome during A Club hours for a daily rate of $40.00. All art materials used are included in the day rate.


Artu4ia
725 Ward St.
www.artu4ia.com
Street Eats at Martinez Marina
At the Martinez Marina
Every Saturday 11am-3pm
Food Truck Mafia is one of the largest food truck event companies in No. California representing the finest food trucks the Bay Area has to offer.
While you are here, don't forget to stop by downtown Martinez to visit the many shops and restaurants. For a listing of businesses and downtown events
click here!
For details visit
www.thefoodtruckmafia.com
NOW OPEN in Downtown Martinez!
We're very excited about a new business in Downtown Martinez!
Arash Pakzad, owner of Barrel Aged Restaurant and Lounge has opened a new cafe and coffee lounge.

Serving San Francisco's Four Barrel coffee and a great menu!
Custom made coffee drinks and much more! Stop by to experience this great addition to downtown Martinez!

736 Main St.
New Express Menu
Check out our new express menu at Marty O's Pizzeria including gourmet Mac n Cheese, Chicken Sandwich, Soup, and Salads.
Marty O's Pizzeria
802 Main St.
(925) 228-7792
www.martyospizza.com
Martinez Campbell Theatre
Opening tonight at 8pm through April 5
WEEKEND COMEDY!
by Jeanne Bobrick and Sam Bobrick, Directed by John Allred and Helen Means.
A comedic clash of generations occurs when couples accidentally rent the same upper New York vacation cabin for a romantic three day weekend. When the couples decide to share the cabin, the results are nothing but hilarious.

$10-$18
Call (925) 518-3277

Martinez Campbell Theater
636 Ward St.
John Muir Birthday-Earth Day
SAVE-THE-DATE
Sat., April 26, 10am-4pm

The Martinez Special - An American Icon
By Robin Parker
This is the true story about the world famous concoction the Martini. It has touched every aspect of American culture, from literature and film to politics and high society. Everything about the martini is up for debate, including the publicized battle between the City of San Francisco and the City of Martinez over the right to claim its birthplace.
A battle that began a long time ago...
Visit Les Schwab Tire Center Martinez
Stop by Les Schwab in Martinez today for tires, brakes, alignments, shocks and struts, batteries, wheels, and more!
Les Schwab Tire Center in Martinez
3800 Alhambra Ave.
(925) 370-6382
www.lessschwab.com
BCI Kitchen & Bath!
BCI Cabinet Design is your cabinet and counter top resource. We are your alternative to the big box store, providing the best in personal service and even better pricing. It's an easy choice!
BCI is happy to offer our clients fine quality Merillat Cabinetry with three different price points to fit every budget. We can also supply you with Laminates, Quartz, Natural Stone and Solid Surface counter tops.
BCI employs experienced and reliable professionals who you can count on to meet high quality standards. At BCI, it's all about you and your needs.
Schedule your FREE in-home consultation today and let our team of experts show you what BCI Cabinet Design can do for you!
BCI Kitchen & Bath
817 Arnold Dr. #100, Martinez
Call today for a FREE Consultation!
(925) 370-0707
Click here
to visit our website!
Check out SpotMojo
Spotmojo is a place where you can ask for the businesses you want. Is there a business, a restaurant or maybe cafe that you wish was located downtown? Or maybe a good lunch spot or place to get drinks?
Spotmojo connects the community with businesses, and businesses with spaces. With the community's feedback it helps businesses know where they're needed and where they can be successful.
Spotmojo gives you a voice in the businesses that open in your neighborhood. You can suggest and vote for the things you want. You no longer have to wait and just hope the empty space down the street is filled with something useful for you.
Spotmojo is good for the community and the environment
Maybe the shops and restaurants you like do exist, but they're a good drive away in another city. By getting them closer to you, you save gas and the environment. By doing more dining and shopping locally you benefit the city you live in.
It all starts with YOU suggesting the things you want in your neighborhood. You can suggest restaurants, shops, other businesses you want where you live, work, or wherever you find yourself regularly.
Armando's
Live Music at Armando's
Friday, April 4, 2014

Saturday, April 5, 2014

Monday, April 7, 2014

Thursday, April 10, 2014
Dinner & Show Special:
Have dinner at local favorite,
Haute Stuff
, and mention "Dinner and a Show special", (wed-sat, 5-6) after dinner come to Armando's for a FREE beverage of choice that evening. More Details
707 Marina Vista Ave. (925) 228.6985
California Magic Club
Good Fun, Great Laughs, Grand Entertainment!
Celebrating our 10 Year Anniversary this weekend
!
APRIL 4TH & 5TH (SOLD OUT)
California Magic is celebrating 10 years in the "magic dinner club" business, right here in Martinez. We opened April 1, 2004. We've got a GREAT weekend of fun ahead with a great cast of magicians on stage for the evening. Please join us for the celebration!!!
... with your magical host Gerry Griffin
Join us for an unforgettable weekend of fun.
APRIL 11TH & 12TH
Magician Extraordinaire - HANK MORFIN
... with your magical host Gerry Griffin
Doors Open at 7:30 PM
514 Main St.
For show and ticket info click here
Royal Thai Restaurant
Friday & Saturday:
K.J. Al Karaoke
6:00-11:00
414 Ferry St. (925) 313-9185
Open 7 days a week. Mon-Thurs 11-9,
Fri-Sun 11-9:30
mARTinez!
A Rotating Art Exhibit
Sponsored by Martinez Arts Association. A collaborative effort between participating downtown businesses and local artists to highlight their business by showcasing artwork.
Land Home Financial
533 Main St.
Ricardo Almeraz, paintings
The Family Kitchen
825 Escobar St.
Susan McGuire, watercolors
Harbormaster's Office at Martinez Marina
Steve Yanko, mixed media
Tully Law Offices
713 Main St.
Dorrie Langley, paintings
Citrus Salon
631 Main St.
Lorena Castillo, photography
Muir Executive Center
535 Main St.
Lila Strong, paintings
City Hall
525 Henrietta St.
Richard Stahlberg, photography
740 Court St.
Women's History Monty, b jAXON, portraits
Contra Costa County Historical Society
The Contra Costa County Historical Society's History Center is located at:
724 Escobar St. in Martinez.
Normal hours of operation are:
Tuesdays, 9:00 AM to 4:00 PM
Wednesdays, 9:00 AM to 4:00 PM
Thursdays, 9:00 AM to 4:00 PM
In addition, the History Center is open on the third Saturday of each month from 10:00 AM to 2:00 PM.
From time to time, we may be open for special events, such as exhibit open houses, or if there is an event in downtown Martinez.
Remember, we are staffed largely by volunteers, so we may not always be open the entire time. To be sure we are open, please call ahead.
Martinez Historical Society
The Martinez Historical Society was created in 1973 to save this 1890 cottage and its site from becoming another parking lot in downtown Martinez. Convinced that our city's history deserved a repository where papers, documents, photographs and artifacts could be housed, we prevailed upon the City of Martinez to join with us in acquiring use of the "Borland House" for our purpose. A lease was obtained from the Contra Costa College District, and we took possession in February, 1974. More...
Martinez Historical Society
1005 Escobar St., 228-8160
John Muir National Historic Site
Fruit Rancher, Family Man, Writer...

Father of the National Park Service!

John Muir played many roles in his life, all of which helped him succeed in his role as an advocate for Nature. As America's most famous naturalist and conservationist, Muir fought to protect the wild places he loved, places we can still visit today. Muir's writings convinced the U.S. government to protect Yosemite, Sequoia, Grand Canyon and Mt. Rainier as national parks.

For information and events click here
Visit the Shell Museum
Open Tuesdays & Thursdays
10am-2pm
Pacheco Blvd. at Arreba
After two years of luncheons, bus trips, and holiday excursions, the Shell Martinez Complex Alumni turned their attention to the assembling of artifacts for a museum. Shell Oil Company provided the building and financing for the initial stages of the remodeling. Alumni members and their spouses donated
their time and expertise from carpentry, to plumbing, to gardening, to computer programming, and spent
hundreds of hours outfitting the museum.
A
ll pictures and
objects are identified and catalogued and the information stored in a computer.
The museum is staffed by
Alumni members who also
conduct tours.
The museum was dedicated and opened for visitors September 22, 1990 and is open on Tuesdays and Thursdays from 10 a.m. to 2 p.m.
More...
City is Accepting Applications
Lifeguard positions are needed May 1 - November 1 at the Rankin Aquatic Center. Must be a minimum of fifteen years old and have completed an American Red Cross Lifeguard Class. Starting pay is $9.25 - $12.00 per hour depending on experience.

Cashiers work at the Rankin Aquatic Center June through mid-September. Must be a minimum of 16 years old, good with math and has great customer skills. Starting Pay is $8.00 - $12.00 per hour depending on experience.

More...


Martinez Chamber of Commerce
Martinez Chamber Mixer

April 8
5:30-7:30pm
Martinez Rotary and Roxx on Main
627 Main St.

Networking, Food, Fun, Raffle!
Sincerely,

Leanne Peterson
Executive Director, Main Street Martinez
925.228.3577
director@mainstreetmartinez.org
We do our best to provide accurate information however, dates and times can change without notice. If you find any errors or if you have an item to include in future emails, please email us at director@mainstreetmartinez.org