___________
THANK YOU TO OUR SPONSORS
Quarterly Newsletter Spring 2016

A Message From Your
ACHE of Massachusetts President
Dear Colleagues,
Many ACHE of Massachusetts' members attended the 2016 ACHE National Congress in Chicago last week. I am very pleased to share the news that ACHE of Massachusetts has earned an ACHE Chapter award for performance. The Chapter was recognized along with others as a part of Congress events. I'd like to take this opportunity to thank the current board members and chapter volunteers, as well as the scores of healthcare leaders who have contributed through their volunteer efforts over many years. That commitment enables Massachusetts healthcare leaders to benefit from all that the College has to offer.

My message in this newsletter is to our most senior leaders in healthcare. Your contributions to the Chapter are unique in that you share your experience, facilitate support and create legacy that inspires others. That Massachusetts Chapter is grateful for the significant support from CEO's and other C-suite leaders who have populated our highly successful Breakfast with Champions series. Your encouragement of early and mid-careerist to have a career plan that involves ACHE and achievement of the FACHE credential is essential to our strength as a leadership organization. To thank these leaders for their support ACHE of Massachusetts will plan a special event later this year.

This newsletter is full of information as is our website where you can view progress on our strategic plan. In February the board held an mid-strategic planning cycle retreat with focus on 4 specific topics:

1. Board succession and on boarding
2. Engaging students and the expanding Higher Education Network
3. Increasing the effectiveness of the committee structure and
4. Providing value to members

We benefited from the expertise of Todd Linden, President and CEO of Grinnell Regional Medical Center. Todd provides consulting through the Health Forum for organizations and professional association governing boards. He ably assisted us in working through important emerging issues facilitating "generative thinking" of the board, a best practice that encourages the right inquiry as we evaluate our progress.

It's been a very active year. We look forward to seeing many of you at our Spring events. Please do not hesitate to reach out to myself or any board members should you have feedback or questions. Leadership does matter!

Best regards,
Karen

Karen O. Moore RN, MS, FACHE
President, ACHE of Massachusetts

Senior Vice President of Operations and Chief Nursing Officer
Lawrence General Hospital, Lawrence, MA

Tuesday, March 29, 2016 | 6:00 - 9:00 PM

Central Wharf Co., Boston, MA

Join ACHE of MA for our first networking event of the year.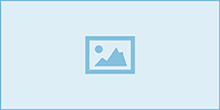 This fun networking event is for professionals from all healthcare industries and career levels who are interested in expanding their professional network.
Read more



Spring Conference: Making Healthcare Work

Friday, June 24, 2016 | 7:00 AM - 12:05 PM

Framingham Sheraton, Framingham, MA



Keynote Speakers

Stuart Altman, Ph.D, Sol C. Chaikin Professor of National Health Policy at The Heller School for Social Policy and Management, Brandeis University

Andrew Dreyfus, President and Chief Executive Officer, Blue Cross Blue Shield of Massachusetts

Michael Wagner, MD, President and Chief Executive Officer, Tufts Medical Center and the Floating Hospital for Children

Registration is OPEN!
Read more





Mark Your Calendar

Mentor Closing Event


Tuesday, April 19, 2016



Breakfast with Healthcare Champions


Thursday, June 2, 2016
Follow Us on SOCIAL MEDIA to Get the Latest News & Event Details!
You are Invited to our June
ACHE of MA Open Board Meeting
One of our 2017 Chapter strategic goals is to engage our members in the Chapter governance by having an Open Board Meeting on Tuesday, June 21, 2016. *Six members are invited to join us.

Location & Time
Chestnut Hill, MA
6:00 - 8:30 PM includes dinner


Preparation

We will send you in advance of the meeting the following materials to be reviewed.

Organizational Chart
Strategic Plan
June Board Member Package
Board Member website link
Feedback

We request that you send us feedback about the effectiveness of the Board Meeting by June 30.


Interested
If you are interested in attending, please email Donna Powell at

[email protected]

by March 28th. We will confirm attendance in late April.
*No student or faculty associates.

Fellow Advancement
Congratulations to our newest Fellows.
William Doherty, MD, FACHE

Michael Frakes, FACHE

Maximize your professional potential by earning the premier
credential in healthcare management. When you become board certified in healthcare management as an ACHE Fellow (FACHE), you'll have the knowledge, skills and confidence to succeed.
Board of Governors Exam Fee Waiver Campaign through May 31st.
Membership and Advancement
The Membership & Advancement Committee has been actively planning a variety of ways to further support our members and opportunities for them to be engaged with chapter activities.
Career Services
Ariannah Mirick has been appointed as Vice Chair for Career Services. Ariannah is a new member and is Managing Associate with the executive search firm Isaacson, Miller in Boston. In this new volunteer role for our Committee, Ariannah will be the point person for organizing, initiating, and facilitating career services related offerings provided by the chapter. Currently we're working on promoting the array of services ACHE offers on our local chapter website and planning for a career development workshop/event later in the year.
Fellow Advancement
We are working on a Fellow Advancement Study Group to assist board-eligible members with their preparation for the ACHE Board of Governors Exam require for advancing to Fellow status. More details will be available soon. If you are a current Fellow and would be willing to offer your experience or advice to those pursuing advancement, please contact Jack Bailey at
[email protected]
.
Membership Growth and Advancement
Our chapter has continued to see strong membership growth through 2015 and into 2016 so far. We exceeded our 2015 membership growth goal of 2%, with 197 new members, compared to a target of 177. Already in 2016 we've seen 38 new chapter members join. Additionally 9 chapter members advanced to Fellow in 2015.
Jack Bailey, Membership & Advancement Committee Chair
Cindy Page, Membership & Advancement Committee Co-Chair
.
Early Careerist Network (ECN)
Hello from the ECN Leadership Council!
I am thrilled to share my first update with you as our Chapter's new ECN Vice Chair.
On behalf of the ECN Leadership Council, I want to extend sincere gratitude to Taylan Bozkurt for the energy he inspired among our group and the great examples he set of innovation, dedication, and leadership. He will be missed!
We had an exciting and impactful start to 2016 with our Panel Series: Successfully Leading Change in Healthcare Organizations held in February. Our chapter's educational series has grown in popularity, and we are pleased to report over 100 attendees joined us - making it our largest panel discussion to date! We hope to continue this momentum in support of the ACHE of MA chapter and are actively organizing Civic Engagement events with the Greater Boston Food Bank, our chapter's first Networking at Night event of the year, and the next Panel Series, as well as many other initiatives that offer our members various growth and learning opportunities.
As the 2015 - 2016 Mentorship Program, which has supported over 40 matches of mentors and mentees, begins to wind down, the Mentorship Committee has been busy coordinating the Closing Event which invites participants to celebrate their experience together while ACHE of MA thanks them for volunteering for such an important initiative! Stay tuned for more details and information about other initiatives on which we are currently working, including a Fellowship Study Program, Higher Education Network offerings, and potential healthcare industry event and conference discounts. If you have interest in contributing to these or other future events, please visit our
Volunteer Opportunities
page to learn more.
I'd like to personally thank the ECN Leadership Council team that helps make all of these initiatives great successes, and our ECN sponsors for their support of our efforts!
We look forward to seeing you at an upcoming event and hope that your 2016 is off to a wonderful start!
Ann-Marie M. Panebianco, Lahey Health
Vice-Chair, Early Careerist Network
ECN Congress Scholarship Winners


Congratulations Early Careerists!

Shawn Bonk of Massachusetts General Hospital & Michelle Wilkinson of ECG Management Consultants, Inc. were awarded a $1,000 scholarship towards attendance at the 2016 ACHE Congress on Healthcare Leadership in Chicago, IL.

This will be an annual scholarship so watch for details next January.

Message from Your ACHE Regent

Dear Colleagues and Friends,

I trust that this note finds you well and that 2016 has dawned with optimism and hope. This message is intended to be a "winter" newsletter... at the fear of jinxing things let me simply say, "thank you!" to Mother Nature for giving us a break after last year's colossal attempt to banish even the hardiest of us to warmer climates.
Herewith an expedited look back at some of late 2015, forward to early 2016 and a reflection or two...
ACHE Online Career Dashboard
CareerEDGE Features
A personalized online Career Dashboard featuring career management tools, job board links, news items and other career resources
Access to several free assessments including a 360° Working Style tool, a modified versions of Meyer's Briggs Type Indicator and ACHE's Healthcare Leadership Competencies Assessment Tool
An innovative career planning framework to guide your thinking about career success today and in the future and help you build a solid career plan document
A process to help you make the connection between clarifying goals, identifying the competencies required for success, identifying valuable resources and assessing the level of progress toward developing critical skill sets.
CareerEDGE is an easy-to-navigate, one-stop source for the full array of resources needed for a strategic approach to career management at any career level. Log in at
www.ACHE.org
today to give yourself an edge in the healthcare job market! Visit ache.org/CareerEdge.
Job Banks - ACHE of MA & ACHE
If your organization is looking to fill a position, send along a word document with the job description to
[email protected]
, and we will post it on our website for free.