Quarterly Newsletter 2015

A Message From Your
ACHE of Massachusetts President
Dear Colleagues,
January begins a new term of the ACHE of MA board and we are excited to welcome three new board members:
John Fogarty, President and CEO, Beth Israel Deaconess Hospital-Needham: At Large Member
Christine Schuster, President and CEO, Emerson Hospital: Secretary
Dee Dee Chen, Manager, Benefits, Massachusetts General Hospital: Treasurer
We also want toexpress our great appreciation for off going board member Lois Siegelman, who has served on the board for 12 years.
Strategic Plan Update: Take a look at our
strategic plan dashboard
with current progress measures.
Fall Highlights:
Central/Western MA local programming council kicked off with a well-attended networking meeting in Springfield on November 5th
Appointment of Vice Chair for Career Advancement to develop chapter services that help members with career navigation needs at all times in their career
Launching of this year's Mentorship program in November matched 50 mentor/mentee pairs
Three live Twitter Chats on important healthcare topics, such as telemedicine
2016 ACHE National Congress: the board approved (2) $1,000 scholarships to support attendance for Early Careerists at this year's Congress. There are also 10 scholarships available to graduate students that attend programs in our Higher Education Network (HEN).
Open ACHE of Massachusetts Board Meeting: an invitation will be forthcoming to all full members to attend the March board meeting. This opportunity is offered in response to member interest, and to facilitate interest and understanding of board deliberations.
Happy New Year: Unfortunately, I missed a very successful October conference. I had fallen sustaining a broken wrist and was on my way to surgery! I am sure many of you, like me, are surprised when our experience with healthcare becomes personal. Despite my fears of a long ER wait, proper pain management and timely care, I had an exemplary experience. Of course, at no time did I actually meet a manager or senior leader; however, evidence of leadership was abundant in the interactions with staff, the condition of the environment and the quality of care. The only thing I regretted was my initial trepidation. My hope for the New Year is that with each passing year, patient care becomes safer, more efficient and more focused on the patient/family experience in order to eliminate the "fear factor" when patients come to us for care.
Best wishes for a healthy 2016!
Karen O. Moore, RN, MS, FACHE
Breakfast with Healthcare Champions

Thursday, February 4, 2016 | 7:00 - 8:30 AM

Blue Cross Blue Shield of MA, Boston, MA

Deborah Devaux, COO of BCBSM, responsible for network management, member and provider services and consumer engagement will join us on February 4th. Stay tuned!



Missed the Fall Conference?


Take a look at some of our attendees.




Other Events

MHA's 49th Annual Mid-Winter Leadership Forum
Healthcare at the Intersection of Cost and Innovation


Friday, January 29, 2016 | 9 AM - 3 PM

Sheraton Framingham Hotel | Framingham, MA

Co-sponsored by ACHE of Massachusetts

SPECIAL GUEST SPEAKER: Governor Charlie Baker

Registration is through MHA
Our Newest Board Members
Please join us in welcoming our new board members!
Treasurer: Dee Dee Chen, FACHE, Massachusetts General Hospital


At-Large: John Fogarty, FACHE, Beth Israel Deaconess Hospital-Needham


Secretary: Christine Schuster, Emerson Hospital


Thank you to our departing board member
Lois Siegelman, FACHE,
Secretary for her many years of service.
Tay Bozkurt
has represented the ECN at our board meetings for the last two years. Thank you to Tay and the
ECN Leadership Team
for another year of outstanding programs including: panel series, networking at night and community outreach. Tay's two year term ends 12/31/15. Ann-Marie Panebianco will be succeeding Tay.
Fellow Advancement
Congratulations to our newest Fellows.
Andrew Margolies, FACHE

Catherine Tronni, FACHE


Maximize your professional potential by earning the premier
credential in healthcare management. When you become board certified in healthcare management as an ACHE Fellow (FACHE), you'll have the knowledge, skills and confidence to succeed.
.
Early Careerist Network (ECN)
Hello from the ECN Leadership Council,
Another year has wound down for the ECN and another year of successful programs is in the books. With many new faces on our
Leadership Council
, we continued to build upon the education panel series, networking events and civic engagement opportunities we started in 2014. We also began to expand our efforts in 2015 and look forward to launching some new efforts in the coming year, which include:
Develop a fellowship study program for eligible members
Create new offerings for student members that are in our Higher Education Network
Investigate an opportunity to work with the Codman Academy
Grow the number of sponsors for ECN events
Continue to grow our social media and online presence!
If you're looking for ways to be engaged with the MA Chapter, the ECN is always searching for new people to join our Leadership Council. Please visit our
new Volunteer Opportunities page
to find out more information, or if you're ready to jump in immediately, you can complete our Volunteer Form. All our programs are planned and organized by a dedicated group of young healthcare professionals looking to advance the state of healthcare today. We have opportunities with varying levels of commitment, so don't be worried if you can only make the occasional commitment...We can always find a way for you to contribute!
We hope you'll be able to join us at one of our upcoming events in 2016!

Taylan Bozkurt, Massachusetts General Hospital
Vice-Chair, Early Careerist Network


ACHE of MA Wine Tasting October 2015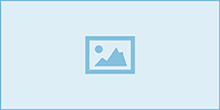 ACHE of MA Volunteers November 2015
Local Program Council Kick-off

We had a very successful first ever Networking Night in Springfield on Thursday, November 5 to kick-off the creation of our Central/Western MA Local Program Council. Thirty-six people attended, representing 29 different organizations, from MBA/MPH students to c-suite executives attended. The attendees came from all areas of Central and Western MA, and some from the Hartford, CT area as well. There was a good mix of ACHE members and non-members and at least three people joined ACHE as a result of the event.
The Central/Western MA Local Program Council will get started soon to plan future events in the region. Interested members please contact
Jack Bailey
or
Linda Clancy
for information.
Inclusion
Inclusion - A Corporate Business Imperative
Eric Schultz, President and CEO
Harvard Pilgrim Health Care
On Thursday, December 3rd many healthcare leaders drove to the Mass Hospital Association in Burlington to hear Eric Schultz discuss how his company took on the challenge of inclusion at Harvard Pilgrim Health Care. As I drove in I heard a discussion of the issue of Islamophobia in the wake of the shooting in San Bernardino, CA. Eric started his talk by noting the shooting from the day before, then walked us through the journey he and Harvard Pilgrim took with addressing the value of inclusion. He noted that until he joined Harvard Pilgrim he had done nothing around race and gender.
He was sent down this path by being invited to meet with the Black Forum at Harvard Pilgrim. This meeting opened his eyes to a need to address inclusion in a meaningful way. His company took on the topic by involving a consultant group, GVS, to evaluate their readiness for addressing the issue of diversity. They defined inclusion as "valuing the difference and creating value through difference each day." Eric described piece by piece how they went through both their internal efforts to address inclusion as a company and their external product design to meet the needs of diverse populations, such as in their Eastern Harmony Product. By doing this they both addressed the value of inclusion and created an opportunity to improve the bottom line.
Job Banks - ACHE of MA & ACHE

If your organization is looking to fill a position, send along a Word document with the information and we will post it on our site for free.