University of California, Berkeley | College of Natural Resources
A Newsletter for Faculty, Students, Staff and Friends of the Department
ACADEMICS.

R

ESEARCH.

D

ISCOVERIES.
Lemaux Lab Tobacco Project Featured in New York Times

Peggy Lemaux, the Cooperative Extension Specialist for Plant and Microbial Biology, was featured in the New York Times this month. The article by Matthew L. Wald discusses how researchers are experimenting with tobacco to see if the plant can be turned into oil.
The goal is to engineer tobacco plants that use energy from sunlight to produce fuel molecules directly in their leaves.


Christer Jansson of Lawrence Berkeley National Lab is part of the Folium Research Consortium.
Once the fuel is extracted from the leaves, scientists estimate about 1,000 acres of tobacco could
yield one million gallons of fuel.
Tobacco is used instead of other plants because it's cheap, widely grown, and it would not interfere with food production.
The idea was featured at an annual meeting of Advanced Research Projects Agency-Energy, which funds "interesting" and innovative energy ideas that transforms the way we generate, store, and use energy. Out of the thousands of projects at the meeting, this
tobacco
project captured the attention of journalists because of its enticing concept.
Read more about the Folium Project here:
The Department of Plant & Microbial Biology, along with the rest of the
College of Natural Resources, will be moving toward a sweeping new
administrative structure in mid-April.
The change will affect the way all faculty, students and staff do business,
particularly those who work in labs.
The goal of Campus Shared Services will be to provide reliable, high
quality administrative support for UC Berkeley in the areas of Business &
Financial Services, Human Resources & Academic Personnel Support,
Information Technology, and Research Administration.
All departments in the College of Natural Resources will switch over in
mid-April. Research Enterprise Services (RES) will move in mid-May.
Purchasing (Nikki Groen) will physically move to 4th street on April 5, 2013 and will be offline for 4 days. All are asked to preorder anything that is needed before then. Please have all purchasing orders placed on or before April 3rd.
Want more info? Visit our website:
14th Annual Microbiology Student Symposium

UC Berkeley will be holding its 14th annual Microbiology Student Symposium on April 13th, 2013 from 9 am - 4 pm in 245 Li Ka Shing building on the UC Berkeley campus.
There will be two keynote speakers this year: Eric Alm, of the Department of Biological Engineering, Massachusetts Institute of Technology, will speak about "the Human Microbiome in Health and Disease." The Alm Lab focuses on developing complementary computational and experimental methods for studying microbial evolution. The second keynote speaker, Vincent Racaniello, professor of virology in the Department of Microbiology & Immunology, Columbia University, will hold a live podcast that will be featured in "This Week in Virology".
There will be prizes for student presentations and posters! Students may submit their abstracts and register online by 5 pm PST on March 29, 2013. Registration is FREE and lunch will be provided!
Please see the PMB website for more information about the speakers and their research, and to sign up: pmb.berkeley.edu
Microbes After Hours -- Featuring Steve Lindow
No bacterium lives alone - it is constantly encountering members of its own species as well as other kinds of bacteria and diverse organisms like viruses, fungi, plants and animals. To navigate a complex world, microbes use chemical signals to sense and communicate with one another.
Listen to a podcast that takes you to the fascinating language of bacteria with discussions by
Bonnie Bassler
, Princeton University, and
Steven Lindow
, of Plant & Microbial Biology.
The event was a special American Society for Microbiology evening lay series called "Microbes after Hours".
Computational Genomics Resource Lab Workshop

The Computational Genomics Resource Lab (CGRL) will hold its next workshop this semester on ChIP-Seq data analysis on
Monday, 3/18/2013 from 9 am to noon in 238 Koshland Hall. It will be led by
Chitra Kotwaliwale from the Dernburg lab.
This workshop is targeted towards people who have already received data from their NGS experiments or are expected to do so in the very near future. A fair level of comfort using the Unix system (including downloading & installing programs) and a general awareness of tools available for NGS data is expected. There will also be some hands-on components of the workshop that requires a wireless-enabled laptop (running a newer Mac or Linux OS).
Et cetera ... Important News and Tidbits of Information!
Important dates for 2013: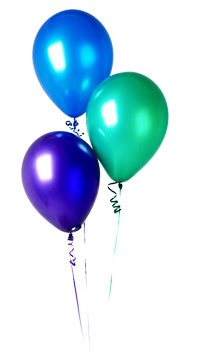 5/3/13 -- PMB Spring Party at the Alumni House. Save the date!
4/18/13 -- Shared Services officially launches in mid-April -- new procedures for computer help, Human Resources and more.
PMB Faculty Meetings: 3/22/13, 4/19/13 and 5/30/13.
Spring Semester Seminars: All Plant & Microbial Biology Seminars, student and postdoc seminars (on campus) and Plant Gene Expression Center Seminars (in Albany) have been posted on our web site at pmb.berkeley.edu.
Upcoming Seminars
3/13/13: Michael Hood (Amherst College) on "Disease Distributions and Interactions in a Multi-host / Multi-pathogen System"
3/20/13: J. Chris Pires (University of Missouri) on "Whole Genome Duplication and the Origin of Novelty"
4/3/13: Thomas White on "Genetic Variants that Predict Drug Efficacy: Analyzing the Medical Benefit and Cost-Effectiveness of Treating Heart Disease"
4/10/13: Andy White (York University) on "Regulation of RNA Virus Processes by Long-range RNA-RNA Interactions"
111 Koshland Hall I Berkeley, California 94720 I 510.642.9999
pmb.berkeley.edu I pmbinfo@berkeley.edu
The PMB newsletter is produced by the Department of Plant & Microbial Biology, UC Berkeley.
Professor Robert Fischer, Department Chair
N. Louise Glass, Associate Chair
Dana Jantz, Chief Operating Officer
Karyn Houston, Communications / Webmaster / Newsletter Editor