Celebrate St. Patrick's Day!


Celebrate St. Patrick's Day in the Student Center!

Stop by 11 a.m. - 2 p.m. on Monday, March 17 for St. Paddy's themed activities plus food and prizes!

March Madness Has A Whole New Meaning in Financial Aid

During the month of March, participate in
Receive a Free Backpack on Monday, March 17!
events hosted by the Financial Aid Department to earn points and win prizes. The more points earned,the greater the chance of winning the grand prize, an iPad mini!
Student Appreciation Day
Stop by the Financial Aid Department on
Monday, March 17
for treats and a chance to enter your name in a drawing for a free lunch and other prizes! Students who stop by the Financial Aid Office on Student Appreciation Day will also receive a free Game Time Basketball Back Pack, while supplies last. Earn 10 points for stopping by. Winners will be announced at 4 p.m. that day.
FAFSA Fiesta
Join Financial Aid for the
FAFSA Fiesta
on
Friday, March 28, 4 - 6 p.m.
in the Student Services Concourse in Light Hall for tacos in a bag and help with the FAFSA, if needed. Earn 20 points for attending this event. This event is the last opportunity to win a prize and enter the Grand Prize Drawing for an iPad mini!
Bring a copy of your FAFSA Confirmation Page for 2014-2015 to the Financial Aid Department and get 5 points. Prizes include free lunches, Hocking gear and the grand prize is an iPad mini.
Questions? Email or call
Financial Aid
at 740.753.7061.
Autumn Semester Dean's List Announced

Hocking College is pleased to announce the students named to the autumn semester 2013 Dean's List.


Students on the Hocking College Dean's List must have earned at least a 3.5 grade point average (GPA), be taking at least 9 credit hours, have no "F" or "I" grades in the term and be in good academic standing. Visit the
Hocking College website
for a complete list of students earning this honor.
Work Study Positions Available


The Financial Aid Department currently has paid community work-study positions available! For more information, contact Deneene Merchant, Director of Financial Aid at merchantm@hocking.edu or 740.753.7080.
Career Fair this Week

Because of the weather, the Hocking College Career Fair was rescheduled and will now take place this Wednesday, March 19, 2014 from 10 a.m. to 4 p.m. in the Student Center multiplex.


All students, especially those in their final term, and alumni are welcome to attend.


All of the details can be found
here
. Job seekers do not need to pre-register. All candidates should dress professionally and bring plenty of resumes to distribute to employers. Contact
Stacy Strauss
with any questions.
What Should Our Mascot Be?

Be a part of Hocking College history by contributing your ideas to help organize Hocking College Proud's official mascot campaign!
On Monday March 17 at 12 p.m. in OAK 302, Dr. Ron Erickson, Hocking College President, and Laura Alloway, Director of Marketing and PR, will meet with the Hocking Proud group to begin planning the mascot campaign. Anyone is welcome to attend the meeting.
Show your HC pride! Help our college organize a mascot selection process this year!
Hocking College Proud (HCP) is our school spirit club. The club was established in 2013 as a collaboration between Phi Theta Kappa's Alpha Mu Delta chapter, the Hocking College Foundation and Hocking College's administration for the chapter's 2013 college project. HCP blossomed under the leadership of early childhood student
Kiara Ivory
. Sociology instructor
Julie Cohara
advises HCP.
'Ask the Administration' Panel Discussion

Join Hocking College senior administrators for a panel discussion Friday, March 21 at 12:30 p.m. in the Student Center. Administrators will be on hand to answer questions from the campus community.

This event is sponsored by the Hocking College Student Government.

Spring Semester STARS Ceremony this Thursday

All members of the Hocking College community are invited to the STARS ceremony on March 20 at 7 p.m. in the Hocking College Student Center to celebrate Dean's List recipients from autumn semester, hear the latest on PTK Honors Society and applaud outstanding contributions to our campus and community.

Red Cross Volunteers Needed!

Sign-up to volunteer for the American Red Cross of Southeastern Ohio and help our community.
Attend a volunteer information session on Thursday, March 20 from 6 - 7:30 p.m. at the
Red Cross
office at 100 South May St., Athens. Find out how you can help - in ways that you enjoy. Light refreshments will be served. RSVP to 740.593.5273.
Graduation Application Deadline

Students please note: You must apply for graduation even if you do not plan on attending the Commencement ceremony.
Spring 2014 and Summer 2014 semester graduates must apply by 4:00 p.m. on April 1, 2014.
All applications received after April 1 will be processed. However, submitting the application on or before the posted deadline assures a student's inclusion in the commencement program booklet distributed during the ceremony.
For more information, please visit the
Hocking College Commencement page
on the website.
Annual Pump & Run and 5K Registration Open


The Hocking College Fitness Management students will host the Second Annual Pump & Run and 5K/1 Mile Fun Walk on Saturday, April 5, 2014.

The 5K/1 Mile Fun Walk is a traditional 3.1-mile course through the Hocking College campus. The race begins at 8 a.m. with registration beginning at 7 a.m. The participants will be separated into age groups, and the top three male and female of each age group will receive a ribbon. The top three overall male and female winners will receive a medal.

The Pump & Run will begin with registration at 8 a.m. followed by the race at 9 a.m. This event requires participants to complete a 1.5-mile run after performing a maximum number of bench press repetitions. For each repetition completed, 10 seconds will be deducted from their run time. Pump & Run participants will be separated by age, gender and weight. Ribbons and medals will also be awarded to winners.

Registration cost for Hocking students, alumni and employees is $15, while the cost for all other participants is $20. If registering for both events, the cost is $25. Registration forms are available here:
Pump & Run Registration
5K Registration

For any questions on either of these events, please contact Bill Finnearty at 740.753.6533 or finneartyw@hocking.edu.


Sports

Softball sign-ups start Tuesday, March 18.
Sign up at the front desk of the Student Center.
Save the Date:
The Hocking College Anhyzer disc golf tournament is April 19, 2014. This is the first event in the 2014 Mid Ohio Valley Points Series.
Contact
Brady Trace
with any questions.

Outdoor Pursuits

Monday - Friday: Climbing Wall, 12 - 9 p.m.

Saturday/Sunday: Climbing Wall Open, 12 - 6 p.m.

Tuesday: Roll Clinic, Pool, 7 - 9 p.m.
Coordinator of Outdoor Pursuits
740.753.6541
About Us

If you would like to get involved in Student Centered or for more information about anything in Student Centered please contact:

Giles Lee
Prime Minister of Student Activities
Hocking College Student Center
3301 Hocking Parkway
Nelsonville, OH 45701
740.753.6539





Mission


Hocking College provides a unique, innovative, and quality education in a supportive experience- based learning environment, preparing students for employment and transfer education opportunities, while teaching the value of lifelong learning, promoting diversity and developing citizens who are engaged in their local and global communities.
Thanks for Your Patience!
The Student Center staff would like to thank all students for their patience and understanding during the current period of construction.

Clubs & Organizations

Grants are available through the Student Center for club funding!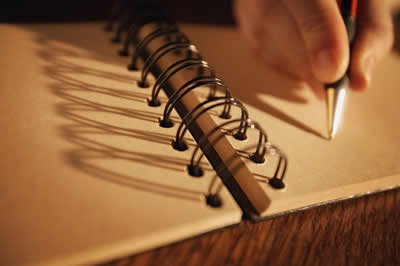 Upcoming Events & Deadlines

*Events are located In Student Center unless otherwise stated
If you require special accommodations
to participate in any campus event, please call 740.753.7107.
Cross-Cultural Corner



May the Irish hills caress you.
May her lakes and rivers bless you.
May the luck of the Irish enfold you.
May the blessings of Saint Patrick behold you.
~Irish Blessing


Student Government

Would you like to be a part of campus decision making, make your voice heard on campus, go on trips, attend conferences and trainings, build a resume and gain leadership experience?

Come to the Student Government meeting, Friday at 12:30 p.m. in the Student Center Lobby.