WinterFest 2014

Tired of the cold and snow? Looking for something to do? Join in the fun of WinterFest!
Casino Night
- Monday, February 10, 6 - 9 p.m.
Blood Drive
- Tuesday, February 11, 10 a.m. - 4 p.m.
Magic Show
- Tuesday, February 11, 7 p.m.
Cross Cultural Day
- Wednesday, February 12, 2 - 4 p.m.
Speed Dating
- Thursday, February 13, 6 - 7 p.m.
Theater Club Performance
- Thursday, February 13, 7 - 8 p.m.
Valentine's Dance
- Thursday, February 13, 8 - 10 p.m.
Hearts for Sweethearts
- Friday, February 14, 12:30 - 2:30 p.m.
Dr. Carl Bridges, Provost


Recent Closings

How are you liking this weather? (Don't you love it when people say that to you -- especially folks living in Florida!!)


The last couple weeks have been quite challenging. I know many of you are concerned about how we can deliver the coursework in the reduced time due to the weather related closings. So, we have decided it is in the best interest for you, our students, to use February 26 (originally scheduled as an All Employee Learning Day) as a regular class day instead.


Also, I wanted to say thank you to all of you who have used MOODLE during this time of weather challenges to stay connected with your classes.


Please be safe during this winter season!
Seasonal and Natural Resources Job Fair

Hocking College will host a Seasonal & Natural Resources Job fair on Wednesday, February 19, 2014, from 10:30 a.m. to 2 p.m. in the Student Center Multiplex.

Interested students are encouraged to come prepared to meet with future employers in the natural resources field. They will be given the chance to talk with business employees, including some of our very own Hocking alum, and become educated on the opportunities offered in the field.
For more information, contact
Jackie Clark
at 740.753.6264. Students can also visit
College Central
for more information and opportunities for employment.
Hocking College Career Fair March 3

The 2014 comprehensive Hocking College Career Fair will be held Monday, March 3, 2014 in the Student Center Mulitplex from 10 a.m. - 4 p.m.
All students, especially those in their final term, and alumni are welcome to attend. All of the details can be found
here
. Job seekers do not need to pre-reigster. All candidates should dress professionally and bring plenty of resumes to distribute to employers. Contact
Stacy Strauss
with any questions.
Join Hocking Proud

Got spirit? Join the Hocking College Proud (HCP) school spirit club this semester!
HCP's first meeting this semester will be Monday, February 10 at noon in Oakley 302. After that, regular meetings will be every Monday at noon in Oakley 302.
Goals for 2014 include:
Electing new officers for spring 2014
Supporting the 2014 Smile-a-Thon in late February
Launching a campaign to officially adopt a college mascot (the hawk?)
Creating campus programming that encourages school spirit
Fundraising through spirited events and our HCP school spirit t-shirts to support students
Hope to see you at the first meeting to kick off our spring 2014 semester! For more information, contact HCP President
Kiara Ivory
or advisor
Julie Cohara
.
Counseling Center Offers New Mental Health Groups
Struggling with college life stressors? Beginning Wednesday, January 29, 2014, The Hocking College Counseling Center will be offering two mental health focused groups every Wednesday for the remainder of the spring semester in Oakley 204.


The first group, Using Positive Psychology to Manage Your Stress will be offered at 5 - 6 p.m. This mental health group is dedicated to teaching coping skills and techniques to help manage stress on all levels for students.


Following the stress management group, from 6:30 - 7 p.m. the Women Supporting Women group will meet to help Hocking's female students discover the keys to healthy relationships, while improving self-esteem and developing assertiveness. The group is also focused on creating support and skills to manage crisis encountered throughout life.


For information on all of the services offered by the Hocking College Counseling Center, visit their
webpage
.
Scholarship Deadline Approaching

All currently enrolled Hocking College students should complete the online Scholarship Application by February 28, 2014 to be considered for scholarships for the 2014-2015 academic year.
To apply, fill out the
2014-2015 scholarship application online
. The application will be available starting Monday, January 27.
Students who are selected to receive scholarships will be notified in the spring.
If you need additional information regarding completion of the Online Scholarship Application, please contact the Office of Student Financial Aid Services at 740.753.7061.
2013 President's List Recipients
President's List

Students demonstrating leadership, service and superior scholastic performance are selected annually for the President's List. No more than one percent of the college population is recognized through this institutional honor.

Recommendations are made by the President's List Selection Committee led by the Provost. The President selects students from a list presented by the Provost. An application and academic transcripts are used in the selection process.


The student is responsible for submitting the application by the deadline date. Students with incomplete applications will not be considered for this award.
Criteria Include:

Accumulative grade point average of 3.5 and above.
Completed a minimum of 24 credit hours at Hocking College;
Demonstrated and documented leadership at Hocking College; and
Demonstrated and documented service to the college, department, program, fellow students or community.
Submit the following materials to review:

Applicants must submit the application via the Internet using Survey Monkey.
Application includes:
Cover Page
Name
Student ID Number
Address, City, State and Zip
Telephone
Program of Study
Areas of Achievement
Describe the leadership and service activities in which you were engaged during your enrollment at Hocking College. Do not list activities that were requirements for course completion. Work beyond that which is required may be referenced. Be specific and provide supporting details and documentation where possible.


Professional Goals
List or write a brief synopsis of your professional goals.

Two Recommendations/Endorsement Letters
The application packet should include two recommendation/ endorsement letters from two Hocking College Faculty or Staff Members


To apply for President's List, apply via this survey link.

Crux Fest Registration Open

Crux Fest will take place Saturday, March 1 starting at 9 a.m. at the rock wall.
Crux Fest
is Hocking College's Annual Student Climbing Competition. It's open to any and all climbers in the area.
There will be food and prizes, along with grab bags for all participants.
The first 25 participants are guaranteed an event t-shirt. Registration is now open and the entry fee is $25. For more information, contact Shane West at 740.753.6541 or
wests261@hocking.edu
.
This is one of the biggest events that we host and every year we have a great time. Come on out and join the fun!

Sports

Basketball
: Monday, Tuesday & Thursday, 6 p.m.
Soccer
: Sunday & Wednesday, 6 p.m.
Dodgeball
: Friday 7 p.m.
Volleyball
: Saturday 6 p.m.
Basketball league is held on Thursdays; games start at 6 p.m. Contact
Brady Trace
with any questions.

Outdoor Pursuits

Monday - Friday: Climbing Wall, 12 - 9 p.m.

Saturday/Sunday: Climbing Wall Open, 12 - 6 p.m.

Tuesday: Roll Clinic, Pool, 7 - 9 p.m.
Coordinator of Outdoor Pursuits
740.753.6541
About Us

If you would like to get involved in Student Centered or for more information about anything in Student Centered please contact:

Giles Lee
Prime Minister of Student Activities
Hocking College Student Center
3301 Hocking Parkway
Nelsonville, OH 45701
740.753.6539





Mission


Hocking College provides a unique, innovative, and quality education in a supportive experience- based learning environment, preparing students for employment and transfer education opportunities, while teaching the value of lifelong learning, promoting diversity and developing citizens who are engaged in their local and global communities.
Kudos to Our New Student Government Leaders
Kudos to Rachel Kiger, the new Student Government President and Shawna Holmes, vice president.

As always, if you're interested in getting involved in Student Government, come to a Student Government meeting, held each Friday at 12:30 p.m. in the Student Center Lobby.


Clubs & Organizations

Grants are available through the Student Center for club funding!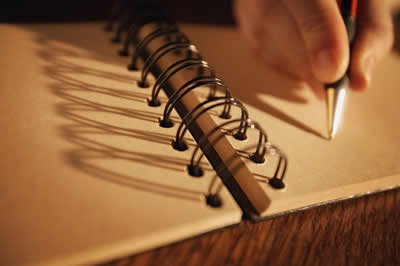 Upcoming Events & Deadlines

*Events are located In Student Center unless otherwise stated
February 11

February 13
Shaw Lab
February 27, 28 & March 1
February 28
Scholarship Application Deadline
March 1
March 1
March 3

If you require special accommodations
to participate in any campus event, please call 740.753.7107.
Cross-Cultural Corner


Cross Cultural Day
Visit the Student Center Hall of Nations on Tuesday, February 12, 2 - 4 p.m., to learn about different cultures around the world during the fourth annual Cross-Cultural Day, part of the One Hocking initiative.

Taste sensations from around the world, wordl music and dancing, and some reflections on cross-cultural issues will be featured. Meet our international students and celebrate our diverse culture in a colorful atmosphere of fine food and music.


Student Government

Would you like to be a part of campus decision making, make your voice heard on campus, go on trips, attend conferences and trainings, build a resume and gain leadership experience?

Come to the Student Government meeting, Friday at 12:30 p.m. in the Student Center Lobby.