Have Coffee with President Erickson

Students and other campus and community members are invited to join our president, Dr. Ron Erickson, at weekly "Coffee with the President" gatherings on the Hocking College Main Campus. These events are held in different campus buildings and are a forum to solicit ongoing feedback. The first gathering is Friday, February 7, in the Light Dining Hall.
Campus "Coffee with the President" gatherings are also scheduled for the second Tuesday of each month at the Logan Campus and the fourth Wednesday of each month at the Perry Campus. Community events are being held weekly in Nelsonville at Fullbrooks Cafe and monthly in Athens at Court Street Coffee.
Upcoming Main Campus Locations:
February 7, 2014 - JL Dining Hall
February 14, 2014 - Oakley 210
February 18, 2014 - Student Center Lobby
February 25, 2014 - Shaw Lab
MLK "I Have a Dream"

Students celebrated the life of Martin Luther King Jr. with an interactive exhibit in the spirit of MLK to explore the dreams of the student body at Hocking College.
Get Your Head on Straight Skull Sessions

Need help with classes like Human Machine, Anatomy and Physiology or Human Organism? Come to the Skull Sessions for free tutoring, review, models, specimens and homework help. Skull Sessions are held in DVD 323.
Mondays 10 - 11 a.m.
Tuesdays 11 a.m. - 12 p.m.
Wednesdays 12 p.m. - 1 p.m.
Thursdays 10 - 11 a.m. and 3 - 4 p.m.
Math Tutoring

The Mathematics Tutoring Center provides math tutoring at no charge to Hocking College students. The MTC offers help with math homework, test prep, tutoring by professional and student math tutors and much more.
The MTC is located in JL 363. Open tutoring hours for the spring semester are:
Monday 9 a.m. - 3 p.m
Tuesday 9 a.m. - 4 p.m.
Wednesday 9 a.m. - 4 p.m.
Thursday 9 a.m. - 4 p.m.
Friday 9 a.m. - 3 p.m.
Global Dialogues Contest
In the Global Dialogues contest, young people across the world speak out by creating stories for short films about issues such as HIV/AIDS, sexuality, violence against women, or drugs, alcohol and sex.

Participants can create fictional stories or tell true stories, and while most people write short stories, you can also enter a video, theater piece, comic strip, song or poem. The contest is open to all those under the age of 25 as of March 31, 2014. All entries must be submitted online or postmarked by midnight March 31, 2014.

Last year, Hocking College student Ndeye Penda Leye of Senegal was named one of the 20 international winners of the Global Dialogues National Narrative contest.

Winners of the Global Dialogue's international contest are eligible to receive a cash prize and the top two or three entries worldwide will have the opportunity to see their stories made into films.
More information on Global Dialogues and the contest is available at
www.globaldialogues.org
.
Graduation Deadline
Students please note: You must apply for graduation even if you do not plan on attending the Commencement ceremony. Spring 2014 and Summer 2014 semester graduates must apply by 4:00 p.m. on April 1, 2014. All applications received after April 1 will be processed. However, submitting the application on or before the posted deadline assures a student's inclusion in the commencement program booklet distributed during the ceremony.
For more information, please visit our website at
hocking.edu/graduation
.
STARS Nominations

The Student Team and Academic Recognition System (STARS) Ceremony for this quarter will be held on March 20, 2014 at 7 p.m. in the Student Center Multiplex and will honor achievements from Autumn 2013. We are now accepting applications for nominations in the following areas:
"The Green Award"
This will be given to recognize outstanding efforts from last quarter in the area of education of sustainable, renewable and environmental issues or the implementation thereof.
The "We are One Hocking" Award
This award will be given to recognize outstanding efforts from last quarter in the area Cross-Cultural Education and / or community unification.
Most Outstanding Contribution to Campus or Community Life
This award will be given to recognize a project which made a
positive impact on campus or community life, last semester.
Please send nominations by e-mail to
leeg@hocking.edu
by 5 p.m., February 14. Nominations should include the name of the group or person nominated and a description of the project, which includes the date the project took place. Feel fee to include photos, video, evaluations and references in the nomination e-mail.
Decisions on award winners will be made by Student Government.
Help Start an Active Minds Chapter

Be the first Hocking College student to start an Active Minds Chapter on campus!
Are you someone who is interested in...
Raising awareness about mental health
Promoting positive mental health and wellness
Educating students and administrators about the signs and symptoms of mental health disorders
Encouraging students who are struggling to reach out and seek help
Contact
Judy Wymer
in the Counseling Center (OAK 204) to get started!
Scholarship Deadline Approaching

All currently enrolled Hocking College students should complete the online Scholarship Application by February 28, 2014 to be considered for scholarships for the 2014-2015 academic year.
To apply, fill out the
2014-2015 scholarship application online
. The application will be available starting Monday, January 27.
Students who are selected to receive scholarships will be notified in the spring.
If you need additional information regarding completion of the Online Scholarship Application, please contact the Office of Student Financial Aid Services at 740.753.7061.
Hocking College Career Fair Set

The 2014 comprehensive Hocking College Career Fair will be held Monday, March 3, 2014 in the Student Center Mulitplex from 10 a.m. - 4 p.m.
All students, especially those in their final term, and alumni are welcome to attend. All of the details can be found
here
. Job seekers do not need to pre-reigster. All candidates should dress professionally and bring plenty of resumes to distribute to employers. Contact
Stacy Strauss
with any questions.
Ohio EPA Recruiting Summer Interns

Ohio EPA is looking for college students who want challenging, meaningful summer jobs. An Ohio EPA internship is an opportunity to explore careers in the environmental field while working with experienced professionals.
The paid internships typically put students in the field with Ohio EPA Division of Surface Water staff sampling fish, macroinvertebrates or water chemistry in streams and rivers; collecting plants and soils in wetlands; conducting computer modeling; or assisting with permits and investigating storm water control measures.
Internships also are available in drinking and ground water, air pollution control, environmental services laboratory, law and information technology.
For information, click
here
or go to Ohio EPA's internship
Facebook page
.

Sports

Basketball
: Monday, Tuesday & Thursday, 6 p.m.
Soccer
: Sunday & Wednesday, 6 p.m.
Dodgeball
: Friday 7 p.m.
Volleyball
: Saturday 6 p.m.
Basketball league will be held on Thursdays starting February 6. Games will start at 6 p.m. Contact
Brady Trace
with any questions.

Outdoor Pursuits

Monday - Friday: Climbing Wall, 12 - 9 p.m.

Saturday/Sunday: Climbing Wall Open, 12 - 6 p.m.

Tuesday: Roll Clinic, Pool, 7 - 9 p.m.
Wisp Ski Day Trip: Wednesday, February 26 (All Employee Learning Day - No Classes). Trip cost is $75 which includes transportation and lift ticket.
Coordinator of Outdoor Pursuits
740.753.6541
Network and Internet Upgrade Planned


The Office of Information Technology is pleased to announce that the college will be upgrading the hardware that provides network and Internet services. As part of that upgrade, the college will also install new wireless services throughout the entire main campus. This will increase the number of access points and means that the majority of the campus will now have access to wireless services, including Hocking Heights.

The hope is to have this project fully implemented by the end of Summer 2014. In the meantime, as the networking hardware is being replaced, some disruptions in services will happen. Watch for more information on this project and any services outages.

Phi Theta Kappa Celebrates 100 New Members


Hocking College's Phi Theta Kappa Chapters achieved their "100 Member Goal" for 2013! Phi Theta Kappa is the international honor society for the two year college. Hocking College has three chapters: Alpha Mu Delta Chapter (main campus), Beta Lambda Nu (Perry Campus) and Beta Sigma Omega (Hocking College Energy Institute).

Eligible students have earned at least 12 credit hours at Hocking College and achieved a 3.5 cumulative gpa. 2014 invitations will be e-mailed the last week of January and formally mailed the first week of February. Each chapter will hold their annual induction ceremony later this spring for all members who join this school year. For questions, contact advisor Julie Cohara or visit the PTK page on the website.

Congratulations to the 100 members who joined Phi Theta Kappa at Hocking College in 2013!

Want to join in 2014? Membership e-mail invitations from Phi Theta Kappa will be sent Monday, January 27, 2014. Additional invitations will be mailed Monday, February 10, 2014. Watch your mailboxes! In the meantime, get involved in your campus chapter.

2014 Chapter Meetings
Meetings are resuming on three campuses this week and next. Everyone is welcome (even if you're not an official member yet). For spring semester 2014:
Alpha Mu Delta Chapter (Main campus) meets Tuesdays at 5:30 p.m. in Oakley 302.
Beta Sigma Omega (Logan Campus) is meeting Thursday, January 16 at 2 p.m. in the Energy Institute building.
Beta Lambda Nu (Perry Campus) is seeking a common date/time to meet. If you'd like to attend Perry Campus Beta Lambda Nu meetings this term, please contribute your meeting time input (for next week's meeting only) here.
Also, the Hocking College Proud school spirit club (created by the Alpha Mu Delta Chapter under Kiara Ivory's leadership for the chapter college project) will meet Tuesdays at 12 p.m. in Oakley 302.

Chapter Elections
The new year brought us the departure of some incredible officers. Hats off to the following Phi Theta Kappans who brilliantly completed their officer obligations:
Shane Williams, Outgoing Alpha Mu Delta Chapter President
Bobbi Burnside, Outgoing Phi Theta Kappa Office Manager
Several vacancies are available if you're interested in taking a leading role with your chapter (even if you're a first year - go for it.)

Beta Sigma Omega will hold elections on Thursday, January 16 at 2 p.m. in HCEI for the following position: Secretary (One candidate running: Adam Humphries.)

Alpha Mu Delta chapter will hold elections on Tuesday, January 21 at 5:30 p.m. in OAK 302 for the following positions: Chapter President, Vice President of Scholarship (one candidate running: Ray Wong), Treasurer, Secretary, Public Relations Officer, Historian and Membership Officer.

Beta Lambda Nu will hold elections at their first meeting next week for all officer team positions: Chapter President (one candidate running: Daniel Parker), Vice President (one candidate running: Tonya DeGraw), Secretary and Treasurer.

Word of Caution: PTK Imposter!
Several Hocking College students have received e-mail invitations to honorsociety.org. This is not Phi Theta Kappa. If ever in doubt of the legitimacy of your honor society invitation, please don't hesitate to contact Julie Cohara. Phi Theta Kappa is the largest honor society in the world, and the only one endorsed by the American Association of Community Colleges. Hocking College's only two honor societies are Phi Theta Kappa (for all students) and Kappa Beta Delta (for business students only.)

Electronic W-2 and 1098-T Forms are Now Available

Electronic W-2 and 1098-T forms are now available through WebAdvisor. Students who previously opted in to receive these forms electronically can access now.
If no electronic consent is given, printed forms will be mailed to the home address on file.
About Us

If you would like to get involved in Student Centered or for more information about anything in Student Centered please contact:

Giles Lee
Prime Minister of Student Activities
Hocking College Student Center
3301 Hocking Parkway
Nelsonville, OH 45701
740.753.6539





Mission


Hocking College provides a unique, innovative, and quality education in a supportive experience- based learning environment, preparing students for employment and transfer education opportunities, while teaching the value of lifelong learning, promoting diversity and developing citizens who are engaged in their local and global communities.
Kudos to Our Snow Removal Team!
Kudos to Andy Freeman, Director of Landscape Operations, and the entire Hocking College snow removal team for all of the hard work they did this week and throughout this long, snowy winter.

The team worked hard last weekend and this week in extremely cold, treacherous conditions to keep the campus safe for all of us.

Great job! We appreciate your hard work.


Clubs & Organizations

Grants are available through the Student Center for club funding!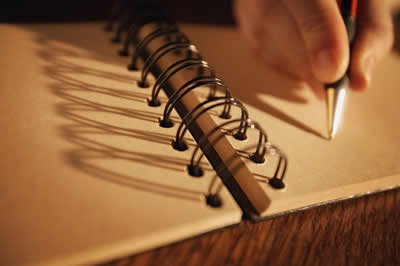 Upcoming Events & Deadlines

*Events are located In Student Center unless otherwise stated
February11

February 14

Oakley 210
February 26

No daytime classes
If you require special accommodations
to participate in any campus event, please call 740.753.7107.
Cross-Cultural Corner


"Darkness cannot drive out darkness; only light can do that. Hate cannot drive out hate; only love can do that."

Martin Luther King, Jr.


Student Government

Would you like to be a part of campus decision making, make your voice heard on campus, go on trips, attend conferences and trainings, build a resume and gain leadership experience?

Come to the Student Government meeting, Friday at 12:30 p.m. in the Student Center Lobby.