Holidays Around the World

Join us on Wednesday, December 4 for a free turkey dinner and some delicious desserts as holiday cheer from around the world is celebrated. This event takes place from 5 - 7 p.m. in the Light Dining Hall.

Enjoy learning about how holidays are celebrated in different cultures, including Christmas, Kwanzaa, Diwali and Hanukkah. A traditional turkey dinner and festive desserts will be provided and Santa will make an appearance. This event is sponsored by the Student Center and Dining Services.

Happy Holidays!

Healthy Relationships Fair

The Hocking College Student Government sponsored a Healthy Relationships Fair on Tuesday, November 12 in the Student Center. This event offered advice for healthy relationships and resources for how to learn to be a better partner.
Groups from Drug and Alcohol Prevention, Diversity Without Division and the Hocking Proud Spirit Club came to give students advice on how to participate in healthy relationships. A number of students stopped by the interactive bulletin board to give their advice. Key tips given were: communicate, violence is never acceptable, keep a sense of your own identity in a relationship, respect your partner and use a condom.
Spring Registration

Advising for spring semester 2014 has begun.

Priority registration for spring semester 2014 will begin on Monday, November 25 and run through November 27. Open registration will begin on Thursday, November 28.

Student Government Survey

Please take this quick Student Government survey - just a few questions to let us know what you're thinking.


Give Blood!

Sign up today for one of the upcoming Blood Drives: Monday, November 25 or Monday, December 2.
Each will be in the Student Center, 10 a. m. - 4 p.m. You can donate blood every eight weeks.
To schedule an appointment call 1-800 RED CROSS or visit
redcrossblood.org
and use the sponsor code: HockColl.
Like the Library on Facebook

Check out the
Library's new Facebook page
. Be sure to check periodically for news, updates, and upcoming promotions.
Like the page on Facebook to be entered into a drawing to win the book or e-book of your choice from amazon.com ($25 limit)! All currently-registered students who like the Library on Facebook within the promotional period are eligible. Likes of posts, photos, etc. are not eligible (though they are appreciated). Promotion ends November 30, 2013. Winners will be announced Dec. 2 on Facebook.
Student Center Thanksgiving Hours

The Student Center will close at 5 p.m. on Wednesday, November 27. It will re-open at 6 a.m. on Monday, December 2. Have a wonderful Thanksgiving holiday!

Student Wins
Dr. Pepper Tuition Prize

Hocking College student Jonathan Haag won $500 for tuition from Dr. Pepper.

The tuition contest was posted in the Dining Hall. Students could scan a tag on Dr. Pepper cups to enter.

Dr. Pepper is giving away more than $1,000,000 in tuition in 2013 to help students across the country pursue their dreams. Since 2008, the Dr. Pepper Tuition Giveaway has changed lives by giving away millions of dollars in tuition.

Outdoor Pursuits
Monday - Friday: Climbing Wall, 12 - 9 p.m.
Saturday/Sunday: Climbing Wall Open, 12 - 6 p.m.
Lead Climbing: Wednesdays 7 - 9 p.m.
Tuesday: Kayak Roll Clinic in Pool, dates TBA
Outdoor Pursuits events this autumn:
Sunday: Local Mountain Bike Rides
Winter Break Surfing Trip to Florida: January 3 - 10, 2014
Coordinator of Outdoor Pursuits
740.753.6541
11th Annual Weightlifting Competition Results


The 11th Annual Weightlifting Competition held by the Fitness Management program was a huge success with 39 participants and two new demonstrations.

Fitness Management student Dan Neundorf, did a squat exhibition of 700 pounds and Fitness Management students Klint Connery and Austin Keith showcased a body building exhibition going through standard poses. Keri Woodard also did a female figure posing exposition.

The results of the competition are as follows (last name listed first):
Females Overall:

Hannah Spradlin - First Place
Tiffanie Harman - Second Place
Cassie Richards - Third Place
Top Bench Female:

Mary Lawless - 145 pounds
Male Overall:

Nathan Grimm - First Place
Joel Fanti - Second Place
Joe Robinette - Third Place
Top Bench Male:

Cainan Newell - 325 pounds
Top Deadlift Males:

Joel Fanti - Second Place at 480 pounds
David Weiland - Second Place at 280 pounds (Joel and David tied for second place)
Weightlifting Competition 2013
Ministries On Campus

I-Fuel: Student Center, 6 p.m., Sunday, Conference Room C
Campus Crusade for Christ (CRU): 8 p.m. Tuesday, Conference Room C
Listening Post: Tuesday, 9 a.m. - 2 p.m., Student Center Lobby
Sports

Intramural Softball league started Monday, September 23, 2013. Games are held Monday and Wednesday starting at 5 p.m. until dark.

Meet in the Multiplex on Tuesday and Thursday: 6 - 9 p.m.
Every evening in gym court #1 starting at 5 p.m. until close.

Monday, Wednesday and Sunday in the Multiplex 6 - 8 p.m.
Sunday and Wednesday at Tennis courts 6 - 8 p.m.
Watch out for Gaga Ball: new this semester!
Any questions, please contact
Brady Trace
at 740.753.6540
.

eTextbooks: The Future of Textbooks


With the end of the semester just around the corner, it is time to start learning about the benefits of using eTextbooks. First, though, you must understand why this is important for Hocking College students. Hocking College plans to include a small course fee, starting autumn semester 2014, so students can access unlimited eTextbooks throughout the school year. Paper textbooks will still be available, but at a greatly reduced cost.

Etextbooks can be accessed through a smartphone, tablet or computer/laptop. They provide students many advantages, which is what this series in Student Centered is all about. During spring semester 2014, Culinary and Allied Health students will continue to test this program. Come autumn 2014, all students will be able to take advantage of eTextbooks.

Read next month to learn about the benefits of eTextbooks. EdMap is the company assisting Hocking College with this new program.

About Us

If you would like to get involved in Student Centered or for more information about anything in Student Centered please contact:

Giles Lee
Prime Minister of Student Activities
Hocking College Student Center
3301 Hocking Parkway
Nelsonville, OH 45701
740.753.6539





Mission


Hocking College provides a unique, innovative, and quality education in a supportive experience- based learning environment, preparing students for employment and transfer education opportunities, while teaching the value of lifelong learning, promoting diversity and developing citizens who are engaged in their local and global communities.
New Campus Signs
Student Government members expressed their appreciation for the new signage around campus.
"Everyone at Student Government feels that the new signs look collegiate, up-market and are helpful and informative. Having the parking lots numbered is helpful to people giving directions to those coming on campus."
Clubs & Organizations

Grants are available through the Student Center for club funding!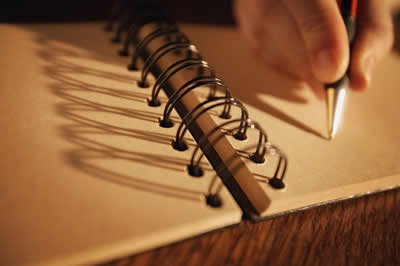 Upcoming Events
*Located In Student Center unless otherwise stated
November 19

November 25


November 26

November 28

In the Dining Hall

If you require special accommodations
to participate in any campus event, please call 740.753.7107.
Cross-Cultural Corner

"I am a Citizen of the World, and my Nationality is Goodwill."
Unknown
Student Government

Would you like to be a part of campus decision making, make your voice heard on campus, go on trips, attend conferences and trainings, build a resume and gain leadership experience?

Come to the Student Government meeting, Friday at 12:30 p.m. in the Student Center Lobby.