The Provost Project, Part I
Welcome to the Provost Project. I am Dr. Carl Bridges Provost/Vice President of Academic and Student Affairs.

This is the first in a series of videos, emails and meetings designed to keep you informed of policies, procedures, activities and events that will impact you here on campus. Today I have two things to share.

Dean's List
Effective immediately, in order to be on the Dean's List you must have earned a 3.5 grade point average or better in a minimum of nine credit hours of coursework. If you receive an "F'- failing grade, "U"- unsatisfactory, or "I" -incomplete - you are not eligible for the Dean's List.

Email
One of the ways we share important information with you about your financial aid, academic status and campus events is through your Hocking email address. So you need to check that email on a regular basis. You have probably heard the phrase "Ignorance of the law is no excuse" - well that applies here. You are responsible for all information sent to you via email; so make sure to check it regularly. Do as I do, set up your smart phone or another personal device to receive email notifications from your Hocking addresses. That way you don't miss important messages and deadlines.

Have a wonderful semester, and be on the look out for more installments of the Provost Project!!

A Note About Halloween Festivities
This Halloween, Hocking College and Athens will be popular destinations for many Ohio college students. To keep the large crowds secure, liquor enforcement officers will be in town, and the State Highway Patrol will be active in surrounding counties and cities. They will be heavily patrolling roadways leading in and out of Nelsonville and Athens. Some students think that what happens in Athens stays in Athens. This is not always true. Arrest records can haunt you later as you prepare for careers in one of the many programs offered here at Hocking.

Students may be tempted to drive under the influence due to a scarcity of places to stay in the Athens area. Route 33 in both directions will be under tighter control than usual. If you choose to drink, please designate a driver. All Ohio laws apply on Halloween weekend. Some students mistakenly think that it is like Mardi Gras, and anything goes. Please have respect for the city and the college as well as private property. Please use sound judgement and proceed safely as you prepare for the fun surrounding Halloween weekend.

George Petrovay
Director of Student Rights, Responsibilities & Judicial Affairs

Party Smart This Halloween!
If you are going to the block party:
Pick a costume that does not look like a law enforcement officer.
Don't carry an accessory that is or looks like a weapon.
Have a designated driver, who will not be drinking.
Be aware that every year a number of students are arrested on charges of drunk and disorderly, open container, public urination and underage consumption.
If you are hosting a party
Only serve alcohol to persons who are 21 and over.
You are responsible for your guests. Residents can be charged for the actions of their guests.
Keep alcohol on private property.
Monitor the noise level of music.
Provide adequate restrooms.
Don't let drunk guests drive.
Sign Up to Give Blood

Sign up now for the Red Cross Blood Drive Monday, November 25 from 10 a.m. to 4 p.m. in the Student Center.
If you donated on or before September 30, you may be eligible to donate. If you decide to donate, you can enter to win a pair of OSU home football tickets and tickets to the OSU Michigan game!
To schedule an appointment call 1-800 RED CROSS or visit
redcrossblood.org
and use the sponsor code: HockColl.
Library Benefits

Are you aware of all the great benefits the library offers? Here are a few:
Free WiFi
Quiet and active study areas
Group study room
40 computers
Photocopier and colored printing
Free electronic databases
Check out the library on the first floor of DVD. They are open 7:30 a.m. - 8 p.m. Monday through Thursday and 7:30 a.m. - 4 p.m. Friday.
Healthy Foods at the C-Store

Hocking College's Convenience store offers a variety of food options for students with dietary restrictions.

Amy's Food Company provides vegan options, while Nulife food company has gluten free products. Goodbars have organic food products and Metrix/Cliff supplies protein bars.

Other healthy snacks at the C-store includes apple dippers, yogurt, fresh fruit and low percent milk products.

Sonja Hill, Director of Retail Operations/Dining Services and Dietetic Technician, would like Hocking College to keep in mind that having a positive mental attitude and exercise are all necessary for the body's overall well-being.

Outdoor Pursuits
Monday - Friday: Climbing Wall, 12 - 9 p.m.
Saturday/Sunday: Climbing Wall Open, 12 - 6 p.m.
Lead Climbing on wall Wednesdays 7 - 9 p.m.
Tuesday: Kayak Roll Clinic in Pool, days TBA
Outdoor Pursuits events this autumn:
Red River Gorge Climbing Trip - November 1 - 3, 2013
Sunday: Local Mountain Bike Rides
Zaleski Backpacking Trip - November 8 - 10, 2013
Winter Break Surfing Trip to Florida - January 3 - 10, 2014
Coordinator of Outdoor Pursuits
740.753.6541
Hocktoberfest 2013

Hocktoberfest 2013


In case you missed it: Check out what went on at the first ever Hocktoberfest and mark your calendars for next year's fun!

Lunchtime Concert Series


The Hocking School of Music, in conjunction with the Broadcast Production and Engineering program, will present the fourth annual Lunchtime Concert Series on Tuesdays in October and November. They will be in the Light Dining Hall, starting around 11:15 a.m.

The series schedule is:

October 29 - No show
November 5 - The Foster's and solo artist Jon Rose
November 12 - Black Vice and solo artist Cory Klinger
November 19 - Air Method with HC alumni Manny Gonzalez
November 26 - TBA
You can also watch live on Ustream at http://ustre.am/ycvk.

Students Awarded Elberfeld Scholarship

Marshall Lucas of Logan, Jennifer Vance of Logan and Shane Williams of Logan have each been awarded the Martha and Earl Elberfeld Scholarship for the Hocking College 2013-14 academic year.

Lucas is studying in the field of business and hopes to use what he learns at Hocking College to help him run his two businesses.

Vance recently opened a local business in Logan, Ohio and hopes to become a successful business owner. She wants to help others around her community by providing them with jobs through her future business.

Williams plans to pursue a four-year degree at Franklin University upon graduation from Hocking. He plans to enter the business world once his degrees are completed.

Martha and Earl Elberfeld were business owners and entrepreneurs from Logan, Ohio. They owned and operated Elberfeld's Department Store and Earl was a founder of the Hocking Valley Community Hospital and the original Board of Directors of the Citizen's Bank of Logan. He was also a certified tree farmer and worked with Hocking College students to reforest his land where trees were cut during World War II.

The Martha and Earl Elberfeld scholarship was established in 2008 by their daughter Martha Sampsell and her husband David to recognize their parents' dedication to Hocking College.

The scholarship is awarded annually to Logan High School graduates with a minimum 3.0 grade point average. Students entering the Forest Management program are given first choice, with second choice given to those entering the Business Management program.

Ministries On Campus

I-Fuel: Student Center, 6 p.m., Sunday, Conference Room C
Campus Crusade for Christ (CRU): 8 p.m. Tuesday, Conference Room C
Listening Post: Tuesday, 9 a.m. - 2 p.m., Student Center Lobby
Sports

Intramural Softball league started Monday, September 23, 2013. Games are held Monday and Wednesday starting at 5 p.m. until dark.

Meet in the Multiplex on Tuesday and Thursday: 6 - 9 p.m.
Every evening in gym court #1 starting at 5 p.m. until close.

Monday, Wednesday and Sunday in the Multiplex 6 - 8 p.m.
Sunday and Wednesday at Tennis courts 6 - 8 p.m.
Watch out for Gaga Ball: new this semester!
Any questions, please contact
Brady Trace
at 740.753.6540
.

Fitness Grad Gives Post-Graduation Advice
Jimmy Barnes, Hocking Fitness Management program graduate and Owner of TrueFit Athletics, sent a letter to the Giles Lee, Prime Minister of Student Activities that was addressed to the students.
The letter spoke of his anxiety when he graduated from the Fitness program at Hocking College. He spoke of how he went through a time he was sad and scared after graduation, and thought he would never find a job. Words from Bill Finnearty, Fitness program Coordinating Instructor, brought him through this: "James, sometimes all it takes is just to get started somewhere."
He began to call every fitness facility he could find listed. On the last phone call, he landed an interview, which led to his first step in his career at CrossFit CODE. Unfortunately, after one year the business decided to move. He was back where he started.
With no money, no equipment and no business experience, James decided to open his own business. He started 15+ hours a week at a park training people with homemade medicine balls and other random equipment. This perseverance and passion led him to develop TrueFIT Athletics. With his partner, Brandon Holley, they have created a successful facility that has been able to double in size.
"Things don't just happen, you have to make them happen, and when the challenges we are faced with seem impossible or too big to handle, remember to stop, breathe and break it down into tasks. Tackle one task at a time and when you fall victim of paralysis by analysis, just remember that all you have to do is start somewhere. You WILL make it and when you do, give back! Always give back."
Read Jimmy's entire note
here
.
About Us

If you would like to get involved in Student Centered or for more information about anything in Student Centered please contact:

Giles Lee
Prime Minister of Student Activities
Hocking College Student Center
3301 Hocking Parkway
Nelsonville, OH 45701
740.753.6539





Mission


Hocking College provides a unique, innovative, and quality education in a supportive experience- based learning environment, preparing students for employment and transfer education opportunities, while teaching the value of lifelong learning, promoting diversity and developing citizens who are engaged in their local and global communities.



Congratulations

to our Spring and Summer 2013
STARS!


Clubs & Organizations

Grants are available through the Student Center for club funding!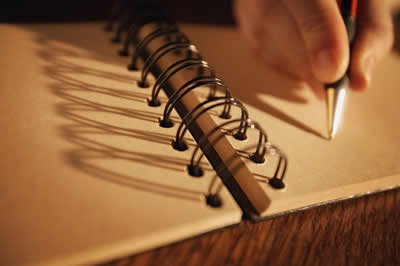 Upcoming Events
*Located In Student Center unless otherwise stated
October 25

October 30


October 31

November 11

If you require special accommodations
to participate in any campus event, please call 740.753.7107.
Cross-Cultural Corner

"I am a Citizen of the World, and my Nationality is Goodwill."
Unknown
Student Government

Would you like to be a part of campus decision making, make your voice heard on campus, go on trips, attend conferences and trainings, build a resume and gain leadership experience?

Come to the Student Government meeting, Friday at 12:30 p.m. in the Student Center Lobby.