Children Waiting
C.J., age 15
C.J. is charming and energetic. He loves to be active and hands on. C.J. likes helping out around the house and being around animals. He also enjoys crafts, sports, and exercising. C.J. prides himself on his yearly participation in the Special Olympics. C.J. has a new found appreciation for photography and would love to share his skills with a forever family. He is in a special needs class room and takes medication to help him control his behaviors and mood. C.J. has a seizure disorder but has been seizure free for over 2 years.
Check out C.J.'s interview on Zanesville's WHIZ News by clicking this link:
C.J. has a strong sense of family and has asked to maintain contact with extended relatives. C.J. is in the permanent custody of Athens Children Services and is legally available for adoption. Subsidies are available.
Community Education
Athens County Children Services would love to come speak with your community group about how to recognize and prevent child abuse. For more information, please call (740) 592-3061 and ask to speak with Laura Bobo.
Contact Us
If you suspect abuse or neglect, please call:
740-592-3061
(M-F, 8:00am - 4:30pm)
1-877-477-0772
(After-hours, weekends, holidays)
If you would like more information on foster care and adoption, please call:
740-592-3061
(M-F, 8:00am - 4:30pm)
Alternative Response, a year later
In the year since the Alternative Response (AR) team was formed at ACCS, the team has worked on helping families to understand that AR works in a different manner than the traditional response to allegations of child maltreatment. The AR goal is to work in partnership with parents to assess strengths and concerns, identify any immediate safety needs of the children, and assess the care giver's ability to protect their children. AR workers help families identify their support systems, which increases the safety net for children. AR workers let the families know that they are not there to assign blame, but to help. "Once families know we are really there to work with them, they open up," case worker Travis Boggs explained.
From left: Michelle Rawlins, Lisa Seitz, Donna Robison,
Peggy Stevens,
Doug Debrick, Darla Evans, and Travis Boggs
The AR team helps to connect families with local resources. AR caseworkers have connected families with resources such as Early Head Start, Community Action, Integrated Services of Appalachian Ohio and counseling through schools and local agencies. The team is also working on creating a list of local resources that will be given to families upon initial contact. Families working with an AR caseworker may receive physical assistance with items such as diapers, baby formula, electric heaters, lice kits, personal hygiene items, household items, carbon monoxide/smoke alarms and baby monitors.
Families can also obtain gas cards, bus passes and cab fares so they have transportation to appointments and employment opportunities. The caseworkers acknowledge that if a client can get assistance with transportation to work during the critical first weeks of a job, they are often able to be self-sufficient once they receive their first paycheck. The caseworkers also teach families important skills such as budgeting that they can take with them after the case has been closed. Much of the assistance that the Alternative Response team provides comes with a framework to ensure that the family can help themselves in the future. Supervisor Donna Robison explained, "Assistance with utility bills is paired with helping the family to create a budget for the future."

Although, the team is still tweaking their program and feel there is always room for improvement, they have seen a decrease in children being placed in care. With the great amount of support from the state they believe their program will remain successful.
Santa Tree donations and applications

Residents of Athens County needing assistance with gifts for their children this holiday season are encouraged to apply to the Santa Tree Program. Sponsored by Athens County Children Services,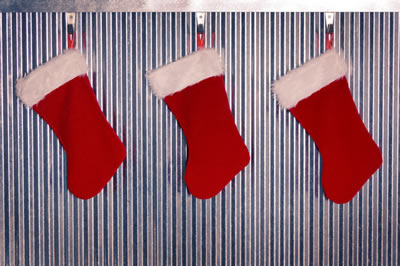 the Santa Tree provides holiday gifts to children in need throughout Athens County.
Through November 21, families of children ages birth through 17 may come to Athens County Children Services Building 14 to fill out a Santa Tree application. Applications can be filled out Monday through Friday between the hours of 9 am and 3:30 pm. Applicants must be the legal guardian of the child or children for whom they are filling out the application, and they must bring proof of income, photo ID, and social security numbers for themselves and their children.
Now in its 25th year, the Santa Tree Project assists community members in need by providing gifts for their families. Through strong community support, this project collects enough donations and gifts to brighten the holidays of 1200 children.
For more information on the Santa Tree Project, please contact Athens County Children Services at (740) 592-3061.
Adoption = Love. November is National Adoption Month.
It is at this time of year we are reminded to give thanks and celebrate all we have to be grateful for throughout the year. When it comes to adoption, we are inspired by the belief that all children have a birthright to grow up in loving, permanent homes free from abuse and neglect.
ACCS staff work tirelessly year round to recruit families willing to consider adoption and celebrate the unique joys of creating families through adoption.
Sadly, on any given day more than 100,000 children across the United States in the foster care system are waiting and available for adoption. That figure includes 22 children right here in Athens County who are growing up without permanent families of their own.
This year while we are counting our blessings, we are particularly grateful for a new partnership with the Dave Thomas Foundation on Adoption's Wendy's Wonderful Kids program. Through this partnership waiting children in our region will have a better than ever chance of finding a forever family.
Perhaps you or someone you know can be that forever family our children are waiting for. Please contact ACCS for more information on becoming a foster to adopt family.
Cathy Hill,
Executive Director
Upcoming Events
November 1 - 22, 2012
Santa Tree Signups
Athens County residents with children under the age of 17 in financial need may come to ACCS Building 14 to apply for holiday help. Applicants must provide photo ID, proof of income/benefits, and social security numbers for themselves and their children.
November 16, 2012
4th Annual Finding Families for our Kids
Come learn more about children in Southeast Ohio who are waiting for forever families. We will have videos, pictures, and narratives of children waiting for adoption. Light refreshments will be provided!
November 19, 2012
Santa Tree goes up at the Market on State
Do you want to lend a hand to a local family in need? Stop by the Santa Tree at the Market on State and choose a child's ornament from the Santa Tree. Each ornament has all the information you need to make a child's holiday wishes come true!

November 22 - 23, 2012
Agency closed. Please call 877-477-0772 to report child abuse and neglect.

December 24 - 25, 2012
Agency closed.

Please call 877-477-0772 to report child abuse and neglect.