Reminder: The How-To Festival Returns on May 30th.

The wonderful, fun & educational, How-To Festival returns on May 30th. This event, which has become an annual event, is sure to offer you an assortment of fun ways to learn, (and often) try lots of new things. And, it won't steal your entire day. The How-To Festival is 30 things ~ 3 hours ~ 1 day ~100% free! Only 9 AM to 12 Noon, so don't miss out.
The How-To Festival will be held at the Parachute Branch Library.
(Photos from the 2014 Festival)


Last year's event attracted nearly 250 community residents. In addition to the many demonstration and information booths, this year's event will include up to five formal presentations/classes. The event will be held at the Library - 244 Grand Valley Way, Parachute, Colorado.
Don't miss it...it's FREE!

Grand Valley High School Wins the Prestigious Gold Award from the Schools of Opportunity Program.
So, is this really a Big Deal? Not just a Big Deal, this is a

Really Big Deal

!
If you haven't heard of the School of Opportunity Project before it most likely is because these awards are rare. Only five - yes, just five - schools in the US received the 2015 Gold School of Opportunity award. And, Grand Valley was one of the five.
The Schools of Opportunity project, which was piloted in two states - Colorado and New York - is a project designed to focus much needed attention on schools that "actively and equitable promote the success of all students" and not just a selected few.
This years five winners are:
Grand Valley High School, Parachute, Colorado
Centaurus High School, Lafayette, Colorado
Jefferson County Open High School, Lakewood, Colorado
Fannie Lou Hamer Freedom High School, Bronx, New York
Malverne High School, Malverne, New York
Grand Valley High School was recognized for it mandatory Advanced Placement courses for all as well as its individualized response program for any student who is struggling to keep up. Grand Valley's "AP for All" program was introduced in 2012 and requires students to take a minimum amount of advanced placement courses. AP courses count toward college credits.
In order to be recognized, school applications were required to go through four levels of screening, including rubric-based ratings by two evaluators. Evaluation teams made in-person visits to all "Gold" award schools.
Under Grand Valley's related individualized "response-to-intervention" program, the school's staff combines resources to assist struggling students by assembling a team that works with the student to create a tailored road map to help the student achieve success.
In addition to the five Gold Winners, twelve US high schools, including four in Colorado, earned a Silver Schools of Opportunity designation. These four Colorado schools are:
Center High School, Center, Colorado
Durango High School, Durango, Colorado
Long View High School, Lakewood, Colorado
Mapleton Earl College High School, Thornton, Colorado
The Schools of Opportunity project is funded by the Ford Foundation and the NEA Foundation.
Congratulations Grand Valley High!
Movies Under the Stars is Back!


Do you remember Movies Under the Stars? Movies Under the Stars is returning for the Summer of 2015.

Join your family, friends and neighbors. The 2015 FREE Movie Series includes four movies on the lawn at the Grand Valley Recreation Center. All movies will start at dusk and will "go on" Rain or Shine! Remember to bring a lawn chair or something to sit on and a blanket will feel good after the sun disappears over Mt. Callahan and the night cools off.


Friday, June 19th



Alexander & the Terrible, Horrible, No Good, Very Bad Day



Sponsored by the Parachute/Battlement Mesa Chamber

Friday, July 10th



Paddington



Sponsored by the Kiwanis & the GarCo Branch Library in Parachute

Friday, July 31st



Big Hero 6



Sponsored by the Town of Parachute & the Parachute / Battlement Mesa Parks & Rec District

Friday, August 21st



Cinderella



Sponsored by the Battlement Mesa Service Association

Grand Valley High School

School News
"Home of the Cardinals!"
Awards and Recognition:
GVHS Junior/Senior of the Month Award for April was Junior Braeden Paskett
GVHS Freshman/Sophomore of the Month Award for April was Sophomore Rozzie Lane
GVHS Most Improved Student for April was Junior Mikey Lewis
GVHS Alternative School Student for April was Senior Julian Cervantes
GVHS Classified Staff Member of the Year is Vickie Herwick
Sports And Events News:
The Grand Valley Track and Field competed at the State Track and Field Meet in Denver and several athletes were among the winners! Sophomore Kylyn Rigsby competed in three events and was able to medal at 4th place in the 300H. Senior Kyra Chenoweth jumped her best in Long Jump and finished with a medal at 6th place. Senior Ben Coleman finished his great career and earned medals in the 110H, a 5th place) and 8th in the Triple Jump.
Other News:
Grand Valley High School Student Body Officers for 2015-2016 are:
Co-Presidents: Seniors Arieanna Preble and Tristan Snyder
Public Relations: Senior Allie Dovey
Historian: Senior Litah Campbell
Spirit Chairs: Senior Conner Lane and Sophomore Justin Smith
Grand Valley High School Officers for 2015-2016 are:
Senior Class President: Randi Lenard-Jansen's Juggernauts
Junior Class President: Lohgan McClung-Ryan's Rebels
Sophomore Class President: Addyson Harper
GarCo School District #16 and KSUN Radio Partnership:
Don't miss "Education Matters
": A weekly radio show on KSUN Radio 101.1 FM every Wednesday morning at 9 AM, (Rebroadcast at 5:30 PM, Wednesdays). This program brings you educational topics of interest, celebrates education's role in our community and the community's commitment to the students of GarCO School District #16.
The Grand Valley Recreation Center, located at 398 Arroyo Drive, Battlement Mesa is your resource for many activities ranging from social gatherings to a vast assortment of physical activities.

Take a Look at What the GVRC has to offer!
GVRC Lobby:

Enjoy a fresh cup of coffee, cold beverages and tasty snacks from the vending area, while playing pool, foosball, air hockey, ping pong, Wii, or simply taking in the panoramic view.

Coming Soon to a Lawn Near You:

Don't miss the 2015 Movies Under the Stars.
Four FREE Movies
On the GVRC Lawn
June 19th, July 10th, July 31st, August 21st @ Dusk


Tiger Kung Fu:

Build confidence, relieve stress, enhance overall fitness and learn self defense. Ages 15 years and under - $25 to $35 per month. Ages 16 years and up - $35 per month. Mondays and Thursdays at 7 PM.

Evening Indoor Cycling:

A great cardio workout on stationary bikes. Class size limited


to seven due to the number of bikes. $4 per class. Mondays, Wednesdays& Thursdays at 5:45 PM


Summer Swimming Lessons:

Mondays through Thursdays, June 9th through July 30th. Three sessions with various levels ranging from Preschool to Level 4. Parent - Tot classes Monday through Wednesday, June 8th to July 1st. Call 970.285.9480 for more details.


Zumba Fitness:

June & July
Mondays & Wednesdays at 5:45 PM
$7 per class. Ask Bobby Rowe, Instructor, for specials.
Great Dance Fitness Routine


Reiki, Reflexology & Facial Treatments:


Treatments, 50 Minutes, $57
Reflexology, Hands & Feet, 25 Minutes, $57
Reflexology, Feet Only, 25 Minutes, $30
Herbal Facial, 50 Minutes, $60
Herbal Facial, 25 Minutes, $32
More Information, Georgiann McDaniel at 970.274.2849


Personal Training:

Instructors Tiffany Chapman and Tom Mohler are available to help you reach your fitness goal. Call for rates and more information. Tiffany Chapman - 970.234.6867

Tom Mohler - 970.319.1851

Tai Chi:

Ask at the front desk about the next session dates.

Tennis Lessons:
Call Tennis Pro, Rob Bradshaw for an appointment & prices


'N Balance:

How is your balance? 'N Balance is a highly effective evidence-based program designed to reduce he risk of falls.

Ask at the Front Desk for information about the next session

Morning Water Aerobics:


Mondays, Wednesdays & Fridays at 9 AM.


$5 per class or 9 classes for $39


Evening Water Aerobics:


Tuesdays and Thursdays at 5:30 PM.


$5 per class or 9 classes for $39


Yoga:


Tuesdays at 9 AM
$7 per class or 8 classes for $39.


Community Yard Sale:


Battlement Mesa / Parachute, Saturday

,

June 6, 2015. To get your sale listed, contact the Front Desk or email

[email protected]

to get the required form.

Canvas Creations:


Step-by-Step painting instructions by Willa Higuera. $20 per person including all materials and refreshments. Space Limited; Don't wait to sign up.
Friday, July 17th, 6 to 9 PM


GVRC Membership Options:


Activation fees for eligible in-district memberships as low as $15.
Residents outside Battlement can become members for as low as $25 or purchase a day pass for $5 and up.

Reoccurring Events at the GVRC
Party Bridge, Monday, 12:45 PM in the Battlement Room
Duplicate Bridge, Wednesday, 1:15 PM and Saturday, 10 AM in the Battlement Room
Happy Hookers needlework group, Thursday, 1:00 PM in the Lobby
Friendship Club. Meet others and share good times. Meeting vary. Activities have included coffee, pot luck and no host lunch. For more information call the GVRC at 970.285.9480
Literary Guild, Last Thursday of the month at 7 PM. New Members Welcome!
Pickleball, Monday though Saturday, 10 AM to Noon
For more information call the Rec Center at 970.285.9480 or visit www.battlementmesacolorado/grand-valley-recreation-center
KSUN Annual Meeting, Dinner and Guest Speaker - June 11, 2015


Don't Miss the KSUN Community Radio, (KDBN 101.1 FM) Annual Meeting and Dinner!

The KSUN Annual Meeting and Dinner will be held on June 11, 2015 at 6 PM. The event, which is a fund raiser for the all-volunteer run, 501(c)3, non-profit KSUN Community Radio, will be held at the Grand Valley Recreation Center.

This year's guest speaker is Don Chaney. Mr. Chaney, in the Rifle Events Coordinator and previously served 7 years as KSNO's Station Manager. Don, who is very knowledgeable about the radio industry, especially community radio, will share stories and insights from his 25 year events and broadcast career.

Tickets, which are only $18 per person, are available at the Grand Valley Recreation Center, Alpine Bank and Old Mountain Gifts.



Support you local community radio: Get your tickets now! A Cash Bar will be Available to Serve You.



Community Conversations on KSUN: Friday Mornings; 9 AM
June 5, 2015 Mike Samson, Garfield County Commissioner, 3rd Annual Energy and Environment Symposium.
June 12, 2015 Hospice of the Valley Home Care, Questions and Answers about Hospice
June 19, 2015 Ryan Hoffman, Citizen Telegram Editor, Role of the Citizen Telegram in the Lower Valley
June 26, 2015 Shaun Kellerby, Guest Community Conversations Host, Upward Bound Program
Covenant Corner
In the spirit of educating more and enforcing less, Covenant Corner is a regular feature in the Battlement Mesa Newsletter. Experience has taught us that most people will comply with the covenants if they know what the covenant says.
In this issue, we'll explore a little known but very enforceable Covenant: Leases. Perhaps you didn't even know that Battlement Mesa had a restriction pertaining to leases.
Leases are covered in section 8.23 in Article VIII in the Amended and Restated Declaration of Covenants, Conditions and Restrictions for Battlement Mesa.
8.23 Leases states, "The term 'lease.' as used herein, shall include any agreement for the leasing or rental of a Residential Site intended for Owner occupancy, or any portion thereof, and shall specifically include, without limitation, month-to-month rentals and subleases. A Residential Site intended for Owner occupancy, or any portion thereof, may only be leased under the following conditions:
(a) All leases shall be in writing and a copy of the lease delivered to the Board of Directors or the managing agent of the Service Association; and
(b) All leases shall provide that the terms of the lease and the lessee's occupancy of the leased premises shall be subject in all respects to the provisions of the Amended and Restated Declaration, and the Articles of Incorporation, Bylaws and Rules and Regulations, as well as the applicable Supplemental Declaration and the Articles of Incorporation, Bylaws, and Rules and Regulations of any Subassociaton governing the Site, and that any failure by the lessee to comply with any of the aforesaid documents, in any respect, shall be a default under the lease; and
(c) No lease shall be for less than thirty (30) days.


Please remember that subassociations may have more restrictive covenants than the BMSA. Also, residents of Canyon View, Mesa Ridge and Valley View Townhomes and Condos must remember that their property is generally limited to the outside of the foundation walls of their home. Everything else is common area.
More detail on these and other covenant regulation are AVAILABLE HERE or on www.BattlementMesaColorado.com.
News Worth Repeating
Regular readers of Battlement Mesa News and its related media may recall this information from yesteryear.
We think that it is News Worth Repeating (from June 2011).
"Battlement Mesa: One of the "Best Neighborhoods"
If you've lived here for a long time, you may remember when Battlement Mesa, Colorado "made the front page" of
Where to Retire magazine when Battlement Mesa was listed as a "Best Neighborhood."
I'm not making this up. It is absolutely true. Judy Wade of Phoenix, Arizona wrote an article about our community that was published in the fall 1997 issue of Where to Retire magazine. It is an interesting article.
Ms. Wade introduced our community by saying, "Battlement Mesa may seem like a discordant name for such a serene place. But, situated on a Colorado mesa surrounded by mountains that are shaped like battlements, this development takes its name from the very scenery that attracts new residents." A few paragraphs later she states, "Battlement Mesa has a true small town ambiance that is likely to prevail as it grows" then continues, "at an elevation of more than 5,000 feet, the community has mild winters and cool summers, and snow doesn't last long on the ground."
About Us

Nestled on a mesa in the picturesque Western Slope of the Rocky Mountains, Battlement Mesa, Colorado is an unincorporated 3,200 acre, residential community with approximately 5,000 residents. Situated on a mesa above the Colorado River with high desert mountain views of The Battlements and The Roan Plateau, Battlement Mesa offers a unique community with magnificent scenery and a quiet, peaceful, healthy lifestyle.

Battlement Mesa, Colorado....


A Great place to Visit, to Work, to Live or to Retire!


401 Arroyo Drive
Battlement Mesa, CO 81636


970.285.9432


For additional information about Battlement Mesa visit us online at
The Library: Not Just Books!

Sure the Parachute Branch Library has books but it also has much more.


May 30th, 9 AM to 12 Noon


The 2015 How-To Festival returns. 1 day, 30 things, 3 hours of fun and learning.
June 11th, 1:30 PM



Jeff & Paige

: Boulder educators and musicians, will present a live, nature-themed concert for kids. Expect action-packed musical education, science-based songs and skits, quick costume changes, a mystery critter and lots of audience participation.

Tuesday @ 2 Book Club, 2 PM
Join us for a daytime book club. Call the library for this month's selection. Refreshments.



June 3rd, June 10th & June 17th at 10AM



Summer Storytime

: Fun stories, songs, activities, and more become the highlight of your child's day at storytime! All ages welcome.




June 9th, 4 PM



Unmask the Robots

: In this two-part Summer Reading Program for 5th through 12th graders, participants will explore different robots and hot to write code for them. During Unmask the Robots you can learn about how three different types of robots are built and programmed. Choose one of the robots and complete more complex challenges during the follow-up, day -long program.




June 16th, 4 PM



Geocaching 101

: Come learn about geocashing, the "anytime, anywhere real-world adventure" that uses GPS coordinates to search for hidden objects. Try your hand at searching for a local geocache.




Baby Play

: Join Amy Conrad, pediatric occupational therapist, for fun, interactive developmental play with your baby that includes fine and gross motor skills, as well as sensory activities. This program is for babies 6 to 24 months. Older siblings are welcome, but require adult supervision. Please bring a blanket for your baby to play on.

Did you know that the Parachute Branch Library is visited by nearly 50,000 people per year!

Little Known Facts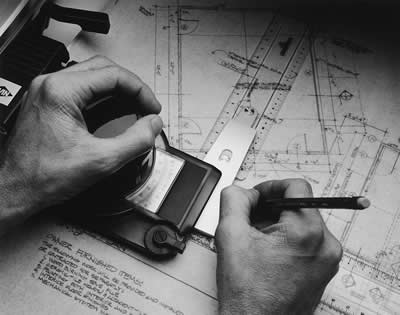 The highest point in Pennsylvania is lower than the lowest point in Colorado.
If you have three quarters, four dimes, and four pennies, you have $1.19. You also have the largest amount of money in coins without being able to make change for a dollar.
Only one person in two billion will live to be 116 years of age or older.
Dates to Remember
Click to View full Community Calendar
May 30th

, 9 AM to 12 Noon at the Library

How-To-Festival


June 2nd

, 1:30 PM

Community Conversations Meeting


June 3rd

, 4 PM at the GVRC

KSUN Board of Directors Meeting


June 6th

, 8 AM - 12 Noon

Community Yard Sale in Battlement Mesa and Parachute


June 9th

, 6:30 PM at the Parachute Town Hall (when needed)

Parachute Planning and Zoning Commission Meeting


June 11th

, Evening, at the GVRC

KSUN Annual Meeting & Dinner


June 16th

, 9 AM at the GVRC

BMSA Board of Directors Meeting


June 17th

, 9 AM at the GVFPD

Grand Valley Fire Board of Directors Meeting


June 18th

, 6:30 PM at the Parachute Town Hall

Parachute Board of Trustees Monthly Meeting


June 24th

, 4:00 PM at the GVRC

Common Ground Meeting


June 25th

, 9 AM at the BMMD

BMMD Board of Directors Meeting


June 25th

, 11 AM at the Parachute Town Hall

Grand Valley Economic Development Committee


June 29th,

7 PM at the GVFPD

Fairway Villas Board of Directors Meeting

Every Tuesday, 7 AM, except 2nd Tuesday

Kiwanis Club Meeting at the Library

4th Monday of each Month, 9:30 AM

Grand Valley Sew and Sew Quilters at the Battlement Schoolhouse

Cottonwood Park - Cottonwood Park, turn South off of Cardinal Way on Colorado Avenue
BMMD Office - Battlement Mesa Metro District, 401 Arroyo Drive, Battlement Mesa
GVFPD, Station #1 - Grand Valley Fire Protection District, Station #1, 124 Stone Quarry Road, Battlement Mesa
GVHS - Grand Valley High School
GVRC - Grand Valley Rec Center, 398 Arroyo Drive, Battlement Mesa
Parachute Library - Parachute Library, 244 Grand Valley Way, Parachute
Battlement Mesa News is written and distributed by the Battlement Mesa Service Association.

All Newsletter photos have been provided by Elk Peaks Photography unless otherwise noted. Copies of photos used herein are available upon request. 970.285.7482