Grand River Health Clinic West Hosts Health Fair



The Battlement Mesa / Parachute Community Health Fair took on a different look - at a new location - this year compared to past years; however, in all meaningful ways it was the same premium event that Battlement Mesa and Parachute residents have come to expect and enjoy.





The Grand River Health Fair is an annual event in the Battlement Mesa / Parachute community; however unlike the previous years, the Health Fair was held at Grand River Health Center West, 201 Sipprelle Drive in Battlement Mesa.

The Health Fair, which started at 7:30 AM and ended at 10:30 AM, offered 14 different health screenings ranging from blood draw, blood pressure, and body fat to breast exams, hearing screening, nutrition screenings, vision screenings and metabolic syndrome screening. New this year were two health topic presentations: Power Foods (8:00 AM - 8:30 AM and Healthy Eating on a Budget (8:45 AM - 9:15 AM).

In addition to the 14 health screenings, representatives from 17 local organizations were at the fair to provide information and answer questions.

The Health Fair, which was was well attended especially during the early hours, was also a chance to view and enjoy the new Grand River Health Center West which open in the spring of 2014. This years fair was held on March 7th.



The Rifle-Garfield County Airport was selected for the location of the Center of Excellence for Advanced Technology Aerial Firefighting


On March 18, 2015, the Division of Fire Prevention and Control announced that the Center of Excellence will be based at the Rifle-Garfield County Airport. The Center of Excellence was created by the 2014 Colorado Legislature in Senate Bill 14-164 wherein the State Fire Division was authorized to purchase or to contract for aerial firefighting assets. Proponents of the Center argued that Colorado had no mechanism for determining the efficacy of aerial firefighting and the state needed an innovative, science and data-focused research entity.

State Fire Director Paul Cooke stated, "the Center of Excellence will research, test, and evaluate existing and new technologies that support sustainable, effective and efficient aerial firefighting techniques."

Many believed that the Center would be located in one of the front range communities instead of on the Western Slope despite the thorough and, apparently, convincing proposal that was prepared jointly by the Town of Rifle and Garfield County. Proposals were received from 6 other communities: Centennial, Clear Creek County, Colorado Springs, Fort Collins-Loveland Airport, Rocky Mountain Meto Airport/Jefferson County and Montrose County.

The Division listed 11 reasons for selecting the Rifle-Garfield County location including proximity to open lands and uncontrolled airspace, close proximity to the Grand Junction Air Center which provides tactical aircraft resources, close proximity to the Colorado Army National Guard High-Altitude Aviation Training Site, and small town affordability.



Congratulations, Rifle and Garfield County

!


The Battlement Mesa Service Association Invites you to the Annual Community Meeting

This year's Battlement Mesa Service Association (BMSA) Annual Community Meeting will be held on Thursday, April 23, 2015. The meeting will begin at 6:30 PM with an evening meal followed by a BMSA presentation of interest to members and residents. The meeting will be held at the Grand Valley Fire Protection District, Station #1, 124 Stone Quarry Road, Battlement Mesa.


The BMSA's Annual Community Meeting is open to the public and you are invited to attend. The meal is free.
Mark your calendar so you don't miss this important meeting.



Parking space is limited at the fire station so, please car pool!

Grand Valley High School

School News
"Home of the Cardinals!"
Awards and Recognition:
Cardinal Claw Recognition Award: Junior Logan Hamblin
GVHS Junior/Senior of the Month Award for February was Senior, Daniella Herrera
GVHS Freshman/Sophomore of the Month Award for February was Freshman Garrett Magee
GVHS Most Improved Student for February was Freshman Marcos Flores
GVHS Alternative School Student for February was Junior Karina Martinez
Sports And Events News:
March 22nd through March 29th, Spring Break
March 30th, Grand Valley Golf at Grand Junction High School
March 31st, Grand Valley Cheer Banquet, 6:30 PM at Cardinal Hall
April 1st, Grand Valley Soccer at Grand Junction Central
April 3rd, SKILLS USA trip to Moab, Utah. (All Day)
April 4th, Grand Valley Track and Field at Palisade
April 4th, Grand Valley Basketball vs. Basalt at Keinath Field
April 5th, Easter
April 6th, Spring Sports Pictures, 8 - 10 AM at GVHS
April 6th, Grand Valley High School, Parent Teacher Conferences
Other News:
Congratulations to all those who competed in the Stars of Tomorrow competition

. Conner and Rozzie Lane came in 4th, Ben and Gabrielle Coleman placed 3rd, Caleb Frink was 2nd and Francisco Muneton with accompanist Luis Vicencio finished in 1st place. Francisco and Luis have the opportunity to compete in the regional competition in Denver on April 25th.

Congratulations to Grand Valley High School

for achieving their goal of raising $2,191.11 through the ITS for Pennies for Patients Campaign.

Congratulations to Diana Antillon

for being elected Key Club Division 8 Lieutenant Governor!

Congratulation to Kyra Chenoweth and Jordan Scott

for being selected by the Colorado Coaches of Girls' Sports to the 3A All-State Girls' Basketball team.
GarCo School District #16 and KSUN Radio Partnership:
Don't miss "Education Matters
": A weekly radio show on KSUN Radio 101.1 FM every Wednesday morning at 9 AM, (Rebroadcast at 5:30 PM, Wednesdays). This program brings you educational topics of interest, celebrates education's role in our community and the community's commitment to the students of GarCO School District #16.
LDS Church Holds Grand Opening
The new LDS Church located on Sipprelle across from the Grand Valley Middle School held a grand opening on Saturday, March 7th.
The new center which has been under construction for the past year is located directly above the Mesa Vista Assisted Center on a tract of land which they purchase about two years ago.


Despite the winter conditions in Battlement Mesa during the completion phase of the construction, the center is already completely landscaped.
LDS Church Grand Opening, Battlement Mesa, Colorado, March 7, 2015


The new church is a wonderful addition to our community.
The Grand Valley Recreation Center, located at 398 Arroyo Drive, Battlement Mesa is your resource for many activities ranging from social gatherings to a vast assortment of physical activities.

Take a Look at What the GVRC has to offer!
GVRC Lobby:

Enjoy a fresh cup of coffee, cold beverages and tasty snacks from the vending area, while playing pool, foosball, air hockey, ping pong, Wii, or simply taking in the panoramic view.

Cardio Sculpt:

An excellent and energetic workout that will have you moving. Varying routines; fantastic music; lots of movement and education. $4 per class. Tuesdays at 5:45 PM.

Tiger Kung Fu:

Build confidence, relieve stress, enhance overall fitness and learn self defense. Ages 15 years and under - $25 per month. Ages 16 years and up - $35 per month. Mondays and Thursdays at 7 PM.

Evening Indoor Cycling:

A great cardio workout on stationary bikes. Class size limited


to seven due to the number of bikes. $4 per class. Mondays and Wednesdays at 5:45 PM


Spring Swimming Lessons:

Mondays and Wednesdays, form 4:30 to 5:15 PM
April 6th, 8th, 13th, 15th, 20th, 22nd, 27th and 29th
$42 for 8 classes
Preschool (3-5 years and Level 3


Zumba Fitness:

Shake it; Tone it; Rock it; serious body sculpting for party animals. Lose weight with a mix of international dance and cardio fitness. $7 per class. $40 for 10 classes or $60 per month-Unlimited Mondays - Thursdays at 5:45 PM


Water Power Sculpt:


Come in and try this low impact, total body workout in the water. $5 for Walk-In or $39 for 9 classes. First class is FREE! Monday, Wednesday, Friday at 9 AM. Tuesday and Thursday at 5:30 PM

Personal Training:

Instructors Tiffany Chapman and Tom Mohler are available to help you reach your fitness goal.

Call for rates and more information.

Tiffany Chapman - 970.234.6867

Tom Mohler - 970.319.1851

Spring Into Motion:

Spring Break Dance Clinic at the GVRC. Explore multiple styles of dance with Randi Lenard. Ages 4 years to adult. March 23-27, 2015.

Register now $50 per person

'N Balance:

How is your balance? 'N Balance is a highly effective evidence-based program designed to reduce he risk of falls. Please stop by the GVRC front desk to sigh up for the April 2015 session - April 21st to June 9th. Tuesdays at 11 PM

Morning Water Aerobics:


Mondays, Wednesdays & Fridays at 9 AM.


$5 per class or 9 classes for $39


Evening Water Aerobics:


Tuesdays and Thursdays at 5:30 PM.


$5 per class or 9 classes for $39


Yoga:


Tuesdays at 9 AM will resume in May 2015


Stay tuned for the exact dates


Community Yard Sale


is coming to Battlement Mesa / Parachute


on June 6, 2015

Reoccurring Events at the GVRC
Party Bridge, Monday, 12:45 PM in the Battlement Room
Duplicate Bridge, Wednesday, 1:15 PM and Saturday, 10 AM in the Battlement Room
Happy Hookers needlework group, Thursday, 1:00 PM in the Lobby
Friendship Club. Meet others and share good times. Meeting vary. Activities have included coffee, pot luck and no host lunch. For more information call the GVRC at 970.285.9480
Literary Guild, Last Thursday of the month at 7 PM
Pickleball, Monday though Saturday, 10 AM to Noon
For more information call the Rec Center at 970.285.9480 or visit www.battlementmesacolorado/grand-valley-recreation-center

The GVRC is looking for more fitness instructors. Are you a certified instructor? Call Anne at the center to inquire about teaching at the GVRC
Associated Governments of Northwest Colorado Awards Mini-Grant
On March 5th, the Associated Governments of Northwest Colorado (AGNC) approved a Battlement Mesa Service Association (BMSA) technical assistance request for the development of a park on the 2.6 acres which the BMSA owns below the community's landmark "Water Fall."

The park site was acquired in the fall of 2012 and is immediately east of the Colorado River bridge along County Road 300. The BMSA's Library Trail travels along the south and the west sides of the property.

According to the grant request's project description, the funds "will be used to pay for the professional development of a master plan enabling Battlement Mesa to evaluate current conditions, understand future needs, and gather public input in order to develop the park site."

The project will be coordinated through the BMSA's Parks, Open Space and Trails (POST) Committee who will be assisted by a professional park design firm.



The first step in the process is to select and retain a park design firm to provide guidance about how this 2.6 acres fits into the entire Battlement Mesa area and how this park can serve as a lunch point to orient visitors to the area's amenities as well as to link the communities of Battlement Mesa and Parachute.

One proposal under consideration is to develop the 2.6 acre tract into a "Trails Head Park" where residents and visitors can begin to explore Battlement Mesa's 5.7 miles of hard surfaced (asphalt and concrete) trails and ultimately, expand the existing trail system to include a network of mountain bike trails large enough to accommodate a mountain biking "signature" event.

AGNC's funding source for the mini-grants is provided by the Department of Local Affairs (DOLA). DOLA requires that recipient's are counties, municipalities or special districts. As an HOA, in order to qualify to receive the grant, the BMSA needed to partner with Garfield County. At their March 9, 2015 meeting, the Garfield County Board of County Commissioners agree to serve as the BMSA representative to receive and disburse the grant funds.

The $5,000 AGNC grant will be matched with $5,000 from the BMSA budget. The project can not begin before May 15, 2015 and must be completed by January 31, 2016.
View Existing Trails Map
Community Park Update
As reported in the February issue of Battlement Mesa News, the Parachute/Battlement Mesa Parks & Recreation District has awarded contracts for the completion of phase two of the Battlement Mesa Community Park. In this issue we are providing you photo evidence of the phase two work.
The park should be open to the public by late this summer or early fall.
Covenant Corner
In the spirit of educating more and enforcing less, Covenant Corner is a regular feature in the Battlement Mesa Newsletter. Experience has taught us that most people will comply with the covenants if they know what the covenant says.
In this issue, we'll explore the Plant Protection Rule which is part of Article VIII, 8.19 in the Amended and Restated Declaration of Covenants, Conditions and Restrictions for Battlement Mesa and further clarified in paragraph 9 of a Resolution adopted on December 20, 2005.
Plant Protection
"(a) Plant protection is defined as barriers used for the protection of plants, shrubs, and trees from deer, elk, and other animals that may cause damage to plants. The potential for damage to plants is greater during the colder months, but some plants many be damaged at other times during the year.
(b) Therefore there are two types of protection that are recommended for use to protect plants:
i. Temporary Plant Protection:
1. Temporary plant protection may not be erected prior to October 1, of each year.
2. 'Invisible' black plastic up to six feet high, supported with posts that are strong enough to keep the material from visible sagging may be used.
3. Welded wire up to six feet high, either supported with posts or secured at ground level, may be used.
4. Monofilament line supported with posts up to six feet high may be used.
5. Single plants or small groupings of plants may be surrounded,. Entire yards are not to be enclosed with any of these materials.
6. Temporary plant protection must be removed and stored by May 1 of each year.
ii. Extended Plant Protection:
Some newly planted items and some specific plants may need more extended protection.
1. Using the material in 9.b.i. above, individual plants may be surrounded keeping posts at a minimum.
2. This plant protection must be removed as the new plants mature.
Please remember that subassociations may have more restrictive covenants than the BMSA. Also, residents of Canyon View, Mesa Ridge and Valley View Townhomes and Condos must remember that their property is generally limited to the outside of the foundation walls of their home. Everything else is common area.
More detail on these and other covenant regulation are AVAILABLE HERE or on www.BattlementMesaColorado.com.
Battlement Mesa News is written and distributed by the Battlement Mesa Service Association.

All Newsletter photos have been provided by Elk Peaks Photography unless otherwise noted. Copies of photos used herein are available upon request. 970.285.7482
About Us

Nestled on a mesa in the picturesque Western Slope of the Rocky Mountains, Battlement Mesa, Colorado is an unincorporated 3,200 acre, residential community with approximately 5,000 residents. Situated on a mesa above the Colorado River with high desert mountain views of The Battlements and The Roan Plateau, Battlement Mesa offers a unique community with magnificent scenery and a quiet, peaceful, healthy lifestyle.

Battlement Mesa, Colorado....


A Great place to Visit, to Work, to Live or to Retire!


401 Arroyo Drive
Battlement Mesa, CO 81636


970.285.9432


For additional information about Battlement Mesa visit us online at
The Library: Not Just Books!

Sure the Parachute Branch Library has books but it also has much more.


Call for all Artists and Writers!

The Library is seeking art and written work for participation in the SPLAT Art Show


All ages are invited to submit artwork in any medium


Written and music performances are also welcome


Entries Due April 28th 8 PM

(See below)

Did you know that the Parachute Branch Library is visited by nearly 50,000 people per year!

KSUN Makes the Front Page
Congratulations to KSUN Community Radio, KDBN 101.1 FM, for being featured in a recent Glenwood Springs Post Independent and Rifle Citizen's Telegram article.
Community Connections Schedule
March 5, 2015 - Thank you to Grand River Hospital District, Annick Pruett

March 13, 2015 - Welcome to new Pastors; Dustin Hawkins, Light House Assembly of God and Doug Pasket, Mormon Church

March 20, 2015 - Why do women do the thing they do? Chuck Hall and Mary Lee Mohrlang

March 27, 2015 - Project Radius, Mike and Cindy Berstell, (directors of a recreation program for the physically challenged)


Community Connections can be heard each Friday at 9 - 9:30 AM on KSUN Community Radio, 101.1 FM. Serving the Grand Valley from Debeque to New Castle.

The Grand Valley Fire Protection District Wants Your Input!
The GVFPD Board of Directors and Staff, encourages you to view the short presentation on "Where We Are and Where Are We Going"
Click on the link below to submit your responses to a survey regarding the services you would like to see the Grand Valley Fire Protection District provide.
(Look for the link in the center of the page)

Little Known Facts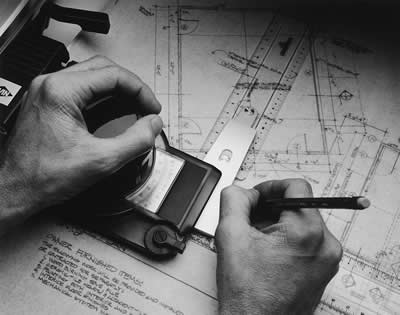 The only fifteen letter word that can be spelled without repeating a letter is uncopyrightable.
The first novel ever written on a typewriter was "Tom Sawyer."
The Eisenhower interstate system requires that one mile in every five must be straight. These straight sections are usable as airstrips in times of war or other emergencies.
URSA Resources Semi-Annual Community Meeting

Ursa Operating Company held it semi-annual Battlement Mesa Community meeting at the Grand Valley Fire Protection District's Station #1, 124 Stone Quarry Road on Tuesday, March 10th.

During the hour long event, URSA presented an educational presentation on the geology of the Williams Fork Formation, an update on their operational plans for the coming six months and provided an update on their continuing talks with Battlement Mesa Company on efforts to lessen community impact during the planned operations in the community.


URSA Resources Community Meeting


The meeting was well attended.
Dates to Remember
Click to View full Community Calendar
March 23rd,

7 PM at the GVFPD

Fairway Villas Board of Directors Meeting


March 25th

, 4:00 PM at the GVRC

Common Ground Meeting


March 26th

, 9 AM at the BMMD

BMMD Board of Directors Meeting


March 26th

, 11 AM at the GVRC

Grand Valley Economic Development Committee


April 1st

, 4 PM at the GVRC

KSUN Board of Directors Meeting


April 7th

, 1:30 PM at the GVRC

Community Conversations Meeting


April 15th

, 9 AM at the GVFPD

Grand Valley Fire Board of Directors Meeting


April 21st

, 9 AM at the GVRC

BMSA Board of Directors Meeting


April 23rd

, 6:30 PM at the GVRC

BMSA Annual Community Meeting

June 6th

Community Yard Sale in Battlement Mesa and Parachute

Every Tuesday, 7 AM, except 2nd Tuesday

Kiwanis Club Meeting at the Library

4th Monday of each Month, 9:30 AM

Grand Valley Sew and Sew Quilters at the Battlement Schoolhouse

Cottonwood Park - Cottonwood Park, turn South off of Cardinal Way on Colorado Avenue
BMMD Office - Battlement Mesa Metro District, 401 Arroyo Drive, Battlement Mesa
GVFPD, Station #1 - Grand Valley Fire Protection District, Station #1, 124 Stone Quarry Road, Battlement Mesa
GVHS - Grand Valley High School
GVRC - Grand Valley Rec Center, 398 Arroyo Drive, Battlement Mesa
Parachute Library - Parachute Library, 244 Grand Valley Way, Parachute
News Worth Repeating

Regular readers of Battlement Mesa News and its related media may recall this information from yesteryear.

We think that it is News Worth Repeating (from February 2011).

The City of Battlement Mesa

Several of our residents have told me that, the "City of Battlement Mesa" has a "nice" ring to it. But could it really happen?

As discussed in my August / September article, at our request, Garfield County hired BBC Research & Consulting
to conduct a "Battlement Mesa Incorporation Financial Feasibility Analysis." The final report was released on
January 7, 2011. What does it say?

First, the positive news: The 57 page report appears to be a well-researched and well-written report. And, now, the
not so positive news: It seems unlikely that Battlement Mesa will be holding a mayor and city council election any
time soon. According to the report, operating our community as the "City of Battlement Mesa" would be
dramatically more expensive to our residents than operating under our current HOA format.