Winter Fest is Back!

Winter Fest Returns to the Grand Valley during the last week of January 2015!

Local residents and visitors to the Grand Valley won't want to miss the 2015 Winter Fest Week activities.


Wednesday, January 28th
Stars of Tomorrow Preliminary Tryouts at Grand Valley High School. Sponsored by the Key Club. 7 PM
Thursday, January 29th
GVHS Wrestling Duals at Grand Valley High School 5 PM
Friday, January 30th
GVHS Boys and Girls Basketball at Grand Valley High School. 4:30 PM
Winter Fest Court Crowning Ceremony and Grand Marshal Introduction at Grand Valley High School 7:30 PM
Saturday, January 31st
Snowman Contest for Parachute and Battlement Mesa Residents (Applications are available at the GVRC) Sponsored by Common Ground
Third Annual Winter Fest at Battlement Mesa Golf Course. Sponsored by Battlement Mesa Company. 4:00 PM to 7:00 PM
Parade of Lights from St. John Center to Clark's Market. Winners announced on KSUN Community Radio - 101.1 FM
Event Details:

Winter Fest at the Battlement Mesa Golf Course
For more information about the Battlement Mesa Company sponsored Third Annual Winter Fest "Grand Finale" on Saturday, January 31s, 4 to 7 PM, call 970.216.5058.
For more information about the Snowman Contest and for registration forms, contact the Grand Valley Recreation Center at (970) 285-9480.

Winter Fest is an annual Battlement Mesa and Parachute celebration that is organized by Community Conversation volunteers and is made possible by funds and volunteers from Battlement Mesa Company, the Town of Parachute, School District #16, Common Ground, the Grand Valley Historical Society, Clark's Market, KSUN Community Radio and many others. Most events are free to community members.


Support your local community! Plan to participate in the 2015 Winter Fest
The 2015 KSUN Christmas Gala Draws a Record Crowd!
The 2014 KSUN 101.1 FM Christmas Gala held on December 6, 2014 at the Grand Valley Rec Center not only was a night filled with Food, Dancing and Fun but also attracted a record crowd.

Many that attended commented that the $35 per person price seemed like a bargain given the wonderful meal that was prepared by Alain Senac (formerly Easy Cuisine) and Margaret Cooke (formerly The White Buffalo) complimented by music, dancing and a great opportunity to mix and mingle with friends a neighbors.

The event which is a fund raising activity for KSUN Community Radio, 101.1 FM, is an annual event. If you missed the 2014 Christmas Gala, mark your calendar for the 2015 Gala which will be held in early December.

What, you missed it? Watch the video HERE
The KSUN Christmas Gala is a fund raiser for KSUN Community Radio (101.1 FM)


Upcoming Community Connections Programs, Fridays, 9 AM

January 16th - Energy Price Decline, Possible Impacts, David Ludlum

January 23rd - 2015 Winter Fest

January 30th - Project Radius, Cindy and Mike Bartell

Log on to the website and listen anywhere around the world.

The Battlement Mesa Service Association Has Updated Their Social Media Sites

In today's world social media is important to most; even businesses and organizations. In truth, like it or not, social media is an important method of communication.
The BMSA understands that the image others have of our community is somewhat dependent upon our social media presence. Recently, the Association selected an outside marketing firm to assist with updating Battlement Mesa's social media sites including Facebook, You Tube and Google +. (We're still working on our Google + page, so check back) We like the results and think you will too.
Check out the new social media sites and, be sure to "like us" on Facebook and "subscribe" to our You Tube page!

Grand Valley High School

School News
"Home of the Cardinals!"
Awards and Recognization:
Cardinal Claw Recognition Award: Sophomore, Lionel Pena
GVHS Junior/Senior of the Month Award for December was Junior, Conner Lane
GVHS Freshman/Sophomore of the Month Award for December was Freshman, Itzel Antillon
GVHS Most Improved Student for December was Junior, Jesus Raygoza
GVHS Alternative School Student for December was Senior Jovanna Baltazar
Sports And Events News:
January 15th, GVHS WR at Glenwood Springs
January 15th, GVHS B C-Team vs. Aspen, 6:30 PM at The Nest
January 16th, GVHS JV & V Girls/Boys Basketball at Roaring Fork
January 17th, GVHS WR at Rangely Tournament
January 17th, GVHS JV & V Girls/Boys Basketball at Aspen
January 19th, GVHS Adult League Volleyball Begins
January 20th, GarCo School District 16 Board of Directors Meeting, 6 PM
January 22nd, GVHS GV WR vs. Hotchkiss at The Nest
January 22nd, GVHS B C-Team at CR, 6:30 PM
January 23rd, GVHS JV & V Girls/Boys Basketball vs. Basalt at The Nest
January 24th, GVHS WR at Rifle Duals7 PM
January 24th, GVHS JV/V Girls/Boys Basketball at Moffat County
Other News:
Colorado Mesa University Ambassador Scholarships Due January 15th
RMHC US Scholarships Due January 20th
Annual GVHS Talent Show, January 28th, 7 PM. Top acts will perform at the Kiwanis Stars of Tomorrow on March 11th. Must sign up by January 21st.
GarCo School District #16 and KSUN Radio Partnership:
Don't miss "Education Matters
": A weekly radio show on KSUN Radio 101.1 FM every Wednesday morning at 9 AM, (Rebroadcast at 5:30 PM, Wednesdays). This program brings you educational topics of interest, celebrates education's role in our community and the community's commitment to the students of GarCO School District #16.
The Grand Valley Fire Protection District News
The Grand Valley Fire Protection District's (GVFPD) new Engine 33 has arrived!




As previously reported, the new Pierce Remote Area Pumper is an all-wheel drive truck specifically designed for the off road areas that the District serves which includes many steep roads and moderately challenging road conditions.

The new unit replaces a 1976 model pumper that is much less equipped to safely and dependably handle some of the off road conditions in the District's 351 square mile service area.

The District prepaid the purchase of the new truck.

Grand Valley Fire is responsible for 351 square miles and has three fire stations: Battlement Mesa, Parachute and Ruilson. The Battlement Mesa and Parachute stations are staffed 24 hours a day, 365 days a year.
Parachute/Battlement Mesa Park and Recreation District News

Upcoming Activities


Valentine's Card Making Class: January 26, 2015, 6:30 PM to 8:30 PM at the Grand Valley Fire Protection District Conference Room, 124 Stone Quarry Road. $15 fee. Limited to 10 participants! Instructor - Pamela Jarrett



2015 Boys Basketball League: Plan ahead for Winter Activities! The Colorado River Youth Basketball League (Rifle) has teams for 3rd, 4th, 5th and 6th grade boys. The league begins early January 2015 and runs through mid-March 2015. The participation fee is only $45 plus a $35 refundable uniform deposit. The registration deadline is Friday, December 19th. Beat the rush-sign up now!

Youth Spring Soccer: Please register by February 4th if you plant to participate in Spring Soccer. The program is for youth ages 8 through 13, either girls or boys. Cost: $45 to play plus a $35 refundable uniform fee.

Youth Wrestling: Youth wrestling is for 4th through 6th grade boys and girls. The program runs from late March to the first weekend in May. Cost: $75 plus a $35 refundable uniform fee.

Tee Ball: Tee ball is for ages 4 to 7 years, and will learn the fundamentals of the game and get a tee shirt. Cost: $30 and there is no uniform deposit. Tee ball is held twice weekly during May at the Callahan Ball Field Complex.

Youth Baseball and Softball: Youth baseball and softball for 2015 begins in late May with league games during June and July. Practices and games will be held at the Callahan Ball field Complex. Cost: $45 plus a $35 uniform deposit.

Adult Coed Softball: This recreational league, adult coed softball will be held in June and July 2015. Games are held one to two nights per week depending on how many teams register. Cost: $275 per team.

Annual Health Fair: Watch this and other media for the date of the Annual Health Fair that will be held in late March or early April 2015 at the Grand Valley Rec Center. The Health Fair is brought to you by the Park and Rec District, the Grand Valley Rec Center and Grand River Health.


Covenant Corner
In the spirit of educating more and enforcing less, Covenant Corner is a regular feature in the Battlement Mesa Newsletter. Experience has taught us that most people will comply with the covenants if they know what the covenant says.
In this issue, we'll explore the Architectural Approval requirement which is covered in Article IX, 9.1 and 9.2 of the Amended and Restated Declaration of Covenants, Conditions and Restrictions for Battlement Mesa.
If you are planning to re-landscape your property, repaint your house or maybe just plant a tree, this section probably applies to you.
9.1 Approval of Improvements Required. The written approval of the Architectural Committee shall be required prior to the construction, installation or alteration of any "Improvement to Property," as hereinafter defined, on any Privately Owned Site or Publicly Owned Site, except as prior approval may be waived or certain Improvements to Property may be exempted.
9.2 Improvement to Property Defined. "Improvement to Property," requiring approval of the Architectural Committee, shall mean and include, without limitation:
(a) the construction, installation, erection or expansion of any building, structure or other Improvement, including utility facilities;
(b) the demolition or destruction, by voluntary action, of any building, structure or other Improvements;
(c) the grading, excavation, filling or similar disturbance to the surface of the land including, without limitation, change of grade, change of ground level, change of drainage pattern or change of stream bed;
(d) landscaping, planting, clearing or removing of trees, shrubs, grass or perennial plants; and
(e) any change or alteration of any previously approved Improvement to property, including any change of exterior appearance, finish material, color or texture.
Unfortunately, not everyone always remembers to complete the paperwork and obtain approval from the BMSA Architectural Committee BEFORE they begin a landscaping or remodeling project. And, failing to comply can have substantial financial consequences such as the case where a person paid a contractor several thousand dollars to repaint his house but didn't get the color change approved. When it was brought to his attention that the color change wasn't approved he retroactively requested changing the house color. The Architectural Committee didn't believe that the owner's color choice was acceptable and the owner had to repaint the house (again) with a color that was acceptable.
Please, avoid the risk of spending money on a project then having to spend additional funds to redo the project: Request approval from the Architectural Committee before you begin.
Remember, if the BMSA doesn't notice, it is likely that your neighbors will.
The Architectural Committee meets on the first and the third Wednesday of the month at 3 PM at the Grand Valley Recreation Center. New construction and remodel Architectural Request forms are available on the Battlement Mesa website.
For more information click HERE.
Click HERE for the Architectural Approval Request - New Construction.
Click Here for the Architectural Approval Request - Short Form
Please remember that sub-associations may have more restrictive covenants than the BMSA. Also, residents of Canyon View, Mesa Ridge and Valley View Townhomes and Condos must remember that their property is generally limited to the outside of the foundation walls of their home. Everything else is common area.
More detail on these and other covenant regulation are AVAILABLE HERE or on www.BattlementMesaColorado.com.
Battlement Mesa News is written and distributed by the Battlement Mesa Service Association.

All Newsletter photos have been provided by Elk Peaks Photography unless otherwise noted. Copies of photos used herein are available upon request. 970.285.7482
About Us

Nestled on a mesa in the picturesque Western Slope of the Rocky Mountains, Battlement Mesa, Colorado is an unincorporated 3,200 acre, residential community with approximately 5,000 residents. Situated on a mesa above the Colorado River with high desert mountain views of The Battlements and The Roan Plateau, Battlement Mesa offers a unique community with magnificent scenery and a quiet, peaceful, healthy lifestyle.

Battlement Mesa, Colorado....


A Great place to Visit, to Work, to Live or to Retire!


401 Arroyo Drive
Battlement Mesa, CO 81636


970.285.9432


For additional information about Battlement Mesa visit us online at
The Library: Not Just Books!

Sure the Parachute Branch Library has books but it also has much more.


Did you know that the Parachute Branch Library is visited by nearly 50,000 people per year!

Grand Valley Recreation Center
The Grand Valley Recreation Center, located at 398 Arroyo Drive, Battlement Mesa is your resource for many activities ranging from social gatherings to a vast assortment of physical activities.
GVRC 2015 Membership
Youth Renewing Member $15/yr
Adult Renewing Member $20/yr
Youth First Time Activation $25/Yr
Adult First Time Activation $30/yr
(Above rates for per person/per year)
Membership includes Pool Table, Ping Pong, Basketball Court, Racquetball, Cardio Area, Pool, Sauna and Hot Tub.
Non-Residents of Battlement Mesa Fees
Youth

- ($28/mo; $71/qtr; $115/6 mo/$225/yr)
Adult - ($39/mo; $99/qtr; $165/6 mo/$295/yr)
Adult Dual - ($61/mo; $155/qtr; $269/6 mo/$395/yr)
Family - ($70/mo; $178/qtr; $310/6 mo/$495/yr)
Addition Child - ($12/mo; $18/qtr; $24/6 mo/$36/yr)

Adult Day Pass

- $8

Youth Day Pass

- $5

Small Child Day Pass

- $2
Winter Swimming Lessons


Mondays and Wednesdays, January 12 through February 4, 2015. $42 for 8 classes. Levels: Preschool, Level 2, Level 3 and Parent-Tot Classes. Space is limited.


Evening Water Aerobics


Tuesdays & Thursdays - 5:30 PM
Taught by Denie Noble
$8/Class or $39 for 9 Classes
N'Balance is Coming in March 2015
N'Balance is a highly effective evidence-based program designed to reduce the risk of falls. The GVRC's Jennifer Holton, a certified Consortium of Older Adults Wellness, will teach the classes.
Fitness Classes
Evening Cardio Sculpt, Evening Indoor Cycling, Evening Tiger Kung Fu, Morning Water Power Sculpt, Evening Water Aerobics, Yoga, and Zumba. Call the GVRC for details regarding times and costs.

Reoccurring Events at the GVRC


Party Bridge, Monday, 12:45 PM in the Battlement Room.
Duplicate Bridge, Wednesday, 1:15 PM and Saturday, 10 AM in the Battlement Room.
Literary Guild, Thursday, December 4th, 7 PM.
"Happy Hookers" needlework group, Thursday, 1:00 PM in the Lobby.
Friendship Club. Meet others and share good times. Meetings vary. Activities have included coffee, pot luck and no host lunch. For more information, call the GVRC at 970.285.9480.
Pickleball, Monday through Saturday, 10 AM to 12 Noon
Little Known Facts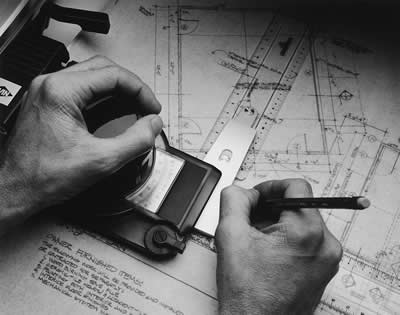 Each king in a deck of playing cards represents a great king from history.
Spades - Kind David
Clubs - Alexander the Great
Hearts - Charlemagne
Diamonds - Julius Caesar
If a statue in the park of a person on a horse has both front legs in the air, the person died in battle; if the horse has one front leg in the air, the person died as a result of wounds received in battle; if the horse has all four legs on the ground, the person died of natural causes.
The San Francisco Cable cars are the only mobile National Monuments..
Dates to Remember
Click to View full Community Calendar
January 15, 3 PM at the Library

Mesa Ridge Townhome Assn Board of Directors Meeting


January 20th 16th

, 9 AM at GVRC

BMSA Board of Directors Meeting


January 21st

, 9 AM at GVFPD

Grand Valley Fire Board of Directors Meeting


January 22nd

, 9 AM at BMMD Office

BMMD Board of Directors Meeting


January 22nd

, 11 AM at Parachute Town Hall

Grand Valley Economic Dev Committee Meeting


January 27th

, 4 PM at GVRC

KSUN Board of Directors Meeting


January 28th

, 4 PM at GVRC

Grand Valley Common Ground

January 28th - January 31st - Various Times, Locations & Events

Winter Fest Events


Don't Miss it!!


FREE


February 2nd

, 7 PM

Fairway Villas HOA Annual Meeting


February 3rd

, 1:30 PM at Library

Community Conversations Meeting


February 10th

, 7 PM PM at GVFPD

Eagles Point HOA Annual Meeting


February 12th

, 7 PM PM at GVFPD

Canyon View Board of Directors Meeting


February 17th,

6:30 PM at the GVFPD

Valley View Board of Directors Meeting

Every Tuesday, 7 AM, except 2nd Tuesday

Kiwanis Club Meeting at the Library

4th Monday of each Month, 9:30 AM

Grand Valley Sew and Sew Quilters at the Battlement Schoolhouse

Cottonwood Park - Cottonwood Park, turn South off of Cardinal Way on Colorado Avenue
BMMD Office - Battlement Mesa Metro District, 401 Arroyo Drive, Battlement Mesa
GVFPD, Station #1 - Grand Valley Fire Protection District, Station #1, 124 Stone Quarry Road, Battlement Mesa
GVHS - Grand Valley High School
GVRC - Grand Valley Rec Center, 398 Arroyo Drive, Battlement Mesa
Parachute Library - Parachute Library, 244 Grand Valley Way, Parachute
Don't Forget! Valentine's Day is February 14th!
Sure, it comes around every year, but it can sneak up on you if you aren't paying close attention. Don't let that happen!