4th Annual Community Golf Classic
| | | |
| --- | --- | --- |
| | | |
| | | |
| | | |
| | |
| --- | --- |
| The 4th Annual Community Golf Classic was held at the Battlement Mesa Golf Course on Saturday, September 27th. Despite the threat of rain, the weather was warm and sunny. | The event, which is organized by Common Ground, is a fund raiser for the new Community Park in Battlement Mesa. |
| | |
The Grand Valley Quilt Shows Returns
The Grand Valley Historical Society and the Grand Valley Sew & Sew Quilters hosted a large crowd of visitors at their annual quilt show. The event was held at the Historic Battlement School and the Glover Cabin on Saturday September 27th and Sunday September 28th.

In addition to the huge display of beautiful and intricate handcrafted items, this year's Quilt Show included a Friends Round Robin display.



Like prior years many Quilt Turnings were held throughout the two day event. The Turnings, which highlight historic quilts, was held in the Glover Cabin.
Watch Video of the 2012 Show
Oktoberfest in the Grand Valley

If you were anywhere near Parachute's Cottonwood Park on Saturday, October 4th you know that the 2014 Oktoberfest drew a record crowd. The event was primarily organized by the Town of Parachute and the Parachute - Battlement Mesa Chamber of Commerce with the financial help of many local businesses and organizations...and lot's of volunteers. The event, which attracted a large crowd that arrived early and stayed late, began at 2 PM and ended with a robust round of fireworks.




Fireworks photos by Karen Klink

Grand Valley High School

School News
"Home of the Cardinals!"
Sports News:
Grand Valley BSOC vs. Moffat County - October 14th, Metcalf Field.
Grand Valley VB at Roaring Fork, October 14th
Grand Valley VB at Coal Ridge, October 16th
Grand Valley Cross Country at Regionals, October 17th
Grand Valley FB at Meeker, October 17th
Grand Valley VB vs. Moffat County, Parent Night, The Nest, October 18th
Other News:
Student Council Meeting, October 9th, GVHS Library
PSAT

will be administered to Juniors that sign up for it on Wednesday, October 15th. 20 spots are available on a first come, first serve basis.
Student Recognition:
Cardinal Claw Recognition

goes to Senior

Megan Smith

. She was recognized by Mr. Johnson for helping other students and being a great leader.

GVHS Junior/Senior

for September was Junior

Delcia Orona

.

GVHS Freshman/Sophmore

for September was Junior

Gunner Rigsby

.

GVHS Most Improved Student

for the Month of September was Junior

Osbaldo Maldonado

.

GVHS Alternative School Student of the Month

of September was Senior

Brandi Dyer

.
Last but not least:
Parachute/Battlement Mesa Park and Recreation District News

Upcoming Fall Activities

Tiny Tot Basketball

: Thinking about something your kids can do during the fall? Have them play Tiny-Tot Basketball! Have your little ones learn the basics of basketball while having a great time. (

Registration Deadline is October 26th

)

Practices begin on November 4th. Participants must be between 4 and 7 years old. Practices will be held on Tuesdays and Thursdays at the Bea Underwood Elementary School in Battlement Mesa between 5:30 PM and 6:30 PM. The $30 participation fee includes a t-shirt.

32nd Annual Craft Fair: The 2014 and 32nd Annual Craft Fair will be held at the Grand Valley High School on Saturday, November 22, 2014 from 9 AM to 4 PM. The Craft Fair is the Western Slope's largest and best Christmas Art & Crafts fair. Admittance is FREE and parking is plentiful. This years event will offer great shopping opportunities from over 130 vendors. (No dealers or flea market items are allowed). Lunch will be available on site, plus snacks, sweets, candy, preserves & baked goods. For more information call 970.285.0388.

2015 Boys Basketball League: Plan ahead for Winter Activities! The Colorado River Youth Basketball League (Rifle) has teams for 3rd, 4th, 5th and 6th grade boys. The league begins early January 2015 and runs through mid-March 2015. The participation fee is only $45 plus a $35 refundable uniform deposit. The registration deadline is Friday, December 19th. Beat the rush-sign up now!


Covenant Corner
In the spirit of educating more and enforcing less, Covenant Corner is a regular feature in the Battlement Mesa Newsletter. Experience has taught us that most people will comply with the covenants if they know what the covenant says.
In this issue, we'll explore the rule regarding parking and storing of vehicles. Restrictions on vehicular parking, storage and repairs are covered in Article VIII, paragraph 8.16.
8.16 (a), as amended in the 5th Amendment, states, "...no trailer, camping trailer, boat, boat accessories, trailer carrying recreation devices, snowmobiles, all terrain vehicles, trucks or commercial vehicles larger than one (1) ton, ...shall be parked or stored ...unless... parked or stored within a garage, behind a six foot (6) high solid fence." The amendment also defines a non-recreational over sized vehicle as "larger than twenty-five (25) feet in length or one hundred (100) inches in height or ninety (90) inches in width."
8.16 (b) states that "No abandoned or inoperable vehicles of any kind shall be stored or parked within the Service Association Area, except in garages, designated parking or storage areas,.." and that, "An abandoned or inoperable vehicle shall be defined as any automobile, truck, motorcycle, van, trailer, house trailer, camper, recreational vehicle or other device for carrying passengers, goods or equipment, which has not been driven under its own propulsion for a period of two (2) weeks or longer..." Storing or parking an abandoned or inoperable vehicle behind a six-foot fence is not allowed.
8.16 (c) says, " No activity such as, but not limited to, maintenance, repair, rebuilding, dismantling, painting or servicing any kind of vehicle shall take place within the Service Association Area, except within completely enclosed structures which prevent such activities from being seen or heard from the street and from adjoining property." It is important to note that this provision specifically exempts washing and polishing of vehicles from this restriction.
In addition to paragraph 8.16 (b) and (c) in November 2001 an amendment to 8.16 (a) was approved which in sub-paragraph ii clarifies the term "parking for temporary expediencies" which says, "Parking for temporary expediencies is allowed for seventy-two (72) hours" with seventy-two hours being defined as "A total of seventy-two hours during any thirty-day (30) period."
Under the regulations, twice per year, owners of RV's and boats can request approval to extend the parking for temporary expediencies period from 72 hours to five days.
Please remember that sub-associations may have more restrictive covenants than the BMSA. Also, residents of Canyon View, Mesa Ridge and Valley View Townhomes and Condos must remember that their property is generally limited to the outside of the foundation walls of their home. Everything else is common area.
More detail on these and other covenant regulation are AVAILABLE HERE or on www.BattlementMesaColorado.com.
Food for Thought...from LiveWell Colorado

Battlement Mesa is often described as a community of residents that live an active life style. In fact, Colorado is often considered similarly. But are we?

According to Live Well Colorado, while Colorado is often touted as America's "leanest" state, we are not immune to the growing health crisis of obesity. Fifty-eight percent of Colorado adults and nearly a quarter of our children are overweight or obese.

Just fifteen years ago

, our adult obesity rate of 21 percent would have made Colorado the most obese state in the nation. If the trend continues, only 33 percent of Coloradoans will be a healthy weight by 2020 (six years hence!)
Battlement Mesa News is written and distributed by the Battlement Mesa Service Association.

All Newsletter photos have been provided by Elk Peaks Photography unless otherwise noted. Copies of photos used herein are available upon request. 970.285.7482
About Us

Nestled on a mesa in the picturesque Western Slope of the Rocky Mountains, Battlement Mesa, Colorado is an unincorporated 3,200 acre, residential community with approximately 5,000 residents. Situated on a mesa above the Colorado River with high desert mountain views of The Battlements and The Roan Plateau, Battlement Mesa offers a unique community with magnificent scenery and a quiet, peaceful, healthy lifestyle.

Battlement Mesa, Colorado....


A Great place to Visit, to Work, to Live or to Retire!


401 Arroyo Drive
Battlement Mesa, CO 81636


970.285.9432


For additional information about Battlement Mesa visit us online at
The Library: Not Just Books!

Sure the Parachute Branch Library has books but it also has much more.



October 13th, 20th & 27th, 11:00 AM


Preschool Storytime: Children learn to love reading with stories, songs, activities and more. Children ages 3 - 5 years.


October 13th, 2:00 PM


STEAM Train: All aboard the STEAM Train for a monthly series of programming that will explore science, technology, engineering, art, and math through hands-on experiments, projects, and more! For children 5 and older.


October 13th, 3:00 PM


Teen Read Week: Dreams into Reality Turn dreams into reality with our green screen, camera, and photo editing software that can place you where you want to be.


October 14th, 9:00 AM


Computer & Mouse Basics: This free introductory class will offer hands-on training for adults who are new to computers. Class size is limited to 6 so call soon!


October 14th, 10:00 AM - 4:00 PM


Tackle it Tuesday: Attention all quilters, stampers, needlecrafters, and scrapbookers! Drop in with your handicraft project for a fun day of crafting, food, and friends. Bring your own lunch; other refreshments are provided.


October 15th & 20th, 10:00 AM


Infant & Toddler Storytime: Share the joy of reading with your children at Infant & Toddler Storytime. Stories, songs, activities, playtime and more every Wednesday at 10:00AM


October 16, 2014, 6:00 PM


Follow Your Heart: The Gary Reilly Story. Gary Reilly enjoyed one thing more than anything else: telling stories. When he died in 2011, he left behind 25 unpublished novels, and a will granting permission to two friends to publish his novels. One of those two friends, Mark Stevens will talk about what he learned from his longtime friend Gary as a storyteller, writer, editor and source of inspiration.


Did you know that the Parachute Branch Library is visited by nearly 50,000 people per year!

Grand Valley Recreation Center
The Grand Valley Recreation Center, located at 398 Arroyo Drive, Battlement Mesa is your resource for many activities ranging from social gatherings to a vast assortment of physical activities.
October 18th, 1:00 PM - 4 PM
PEO Fashion Luncheon and Silent Auction. In the Grand Valley Room.
November 5th, 1:00 PM - November 10th
Please note: The Pool Complex will be closed in order to be drained, cleaned and refilled. Sorry for the inconvenience!
November 11th, 6:00 PM
Veterans Day Dinner. Free to Veterans and their Spouses! Please sing-up for the dinner by November 5th. The Veterans Day Dinner is made possible thanks to Clark's Market, Mama's Restaurant and WPX Energy.
November 15th, 10:00 AM - 3:00 PM
AARP Class, taught by Ron Jensen. The cost is $20 for new members and $15 for renewing members. For more information call Ron Jensen at 970.985.1574.
Reoccurring Events at the GVRC
Party Bridge, Monday, 12:45 PM in the Battlement Room.
Duplicate Bridge, Wednesday, 1:15 PM in the Battlement Room.
Literary Guild, the Last Thursday of every month at 7:00 PM in the Aspen Room.
"Happy Hookers" needlework group, Thursday, 1:00 PM in the Lobby.
Friendship Club. Meet others and share good times. Meetings vary. Activities have included coffee, pot luck and no host lunch. For more information, call the GVRC at 970.285.9480.
KSUN Community Radio News

Have you tuned into KSUN, 101.1 FM lately?

If not, Just Do It!
You might remember KSUN as 103.9, low power (100 watts) FM radio.

If so, that was then and this is now

.

It isn't too late to join KSUN! Help KSUN bring you "The Best Music and all the Local News and Information.
Silver Membership - $30/year
Gold Membership - $60/year
Platinum Membership - $100/year
Call the station at 970.285.2246 or visit either www.KSUNradion.org or
www.KSUNcommunityradio.org
to become a member, to become an advertiser or just to learn more. Remember KSUN is streamed on the Internet.

Great locally generated live programming including:
Floyd Mac and The Morning Show

Education Update with David Walck

Ron and the Time Train

The Legendary Big Al and the Rock N Roll Side Show

Rockin' with the FOXX

Community Connections with Mary Lee Mohrlang
Plus
the Grand Valley Football and Basketball games
Upcoming Community Connections Programs, Fridays, 9 AM

October 17th - Grand Valley Fire Protection District and the Early Learning Center interviews.

October 24th - Becky Mall and the Rifle Museum.

October 31st - Karen Klink, Halloween Trivia.

November 7th - Nita Smith, Community Counts

November 16th - Jill Peotter, Podiatrist, Grand River Hospital

November 21st - Amy Perrin, Sand Wedge Grill & Chuck Curtis, Battlement Mesa Golf Club

Log on to the website and listen anywhere around the world.

Little Known Facts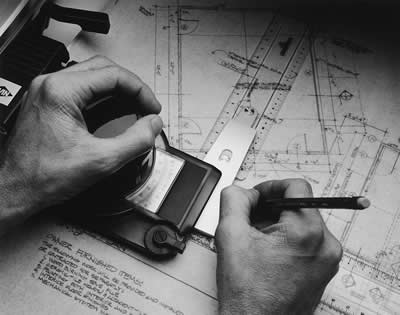 Percentage of American men who say they would marry the same woman if they had it to do all over again: 80%
Percentage of American woman who say they would marry the same man if they had it to do all over again: 50%
Average number of people airborne over the United States at any given hour: 61,000
The Grand Valley Fire Protection District News
The Grand Valley Fire Protection District's (GVFPD) staff has been exceptionally busy this summer. Many residents have noticed and commented about the Wildland Fire mitigation work that the department staff did along County Road 300 below the Battlement Mesa waterfall and residents in Mesa Ridge Village, especially, are well aware of the many loads of debris that the department removed from the arroyo which is south west of Mesa Ridge. Both areas posed a substantial wildland fire risk. Although there is always some risk of wildland fire in western Colorado, this fire mitigation work has substantially reduced the risk.

In addition to the wildland mitigation work, the District conducted wildland fire prevention inspections for private home owners.

According to Chief David Blair, the District expects to resume this fire mitigation effort in the late spring or early summer of 2015.

During August 2014 the Fire District responded to 43 Calls for Service which included five fire incidents, twenty-five emergency medical calls, one vehicle crash, six public assists, one water rescue, one no incident on arrival, three hazardous materials assignments. Between January 1, 2014 and August 31, 2014, the Grand Valley Fire Protection District staff ran 447 calls; approximately two percent more that during the same period in 2013.

If you see a member of the Grand Valley Fire Protection District, please take a moment to thank them for all that they do to educate us about fire, fire safety and to provide fire protection and emergency medical services to our communities.

Grand Valley Fire is responsible for 351 square miles and has three fire stations: Battlement Mesa, Parachute and Ruilson. The Battlement Mesa and Parachute stations are staffed 24 hours a day, 365 days a year.
Dates to Remember
Click to View full Community Calendar
October 14th

, 7 PM at GVFPD

Fairway Villas Board of Directors Meeting


October 15th

, 7 PM at GVFPD

Eagles Point Board of Directors Meeting


October 15th

, 9 AM at GVFPD

Grand Valley Fire Board of Directors Meeting


October 21st

, 9 AM at the GVRC

BMSA Board of Directors Meeting


October 22nd

, 4 PM at GVRC

Common Ground Member Meeting


October 23rd

, 9 AM at the BMMD

BMMD Board of Directors Meeting


October 23rd

, 11 AM at the Parachute Town Hall

Grand Valley Economic Dev Committee Meeting


October 28th

, 4 PM at the GVRC

KSUN Board of Directors Meeting


November 2nd



Daylight Savings Time Ends


November 4th



Election Day...Don't Forget to Vote!


November 22nd

at GVHS

32nd Annual Craft Fair

Every Tuesday, 7 AM, except 2nd Tuesday

Kiwanis Club Meeting at the Library

2nd Tuesday of each Month, 7 PM

Kiwanis Club Meeting at the Library

4th Monday of each Month, 9:30 AM

Grand Valley Sew and Sew Quilters at the Battlement Schoolhouse

Cottonwood Park - Cottonwood Park, turn South off of Cardinal Way on Colorado Avenue
BMMD Office - Battlement Mesa Metro District, 401 Arroyo Drive, Battlement Mesa
GVFPD, Station #1 - Grand Valley Fire Protection District, Station #1, 124 Stone Quarry Road, Battlement Mesa
GVHS - Grand Valley High School
GVRC - Grand Valley Rec Center, 398 Arroyo Drive, Battlement Mesa
Parachute Library - Parachute Library, 244 Grand Valley Way, Parachute