Grand Valley Echo Ends Publishing

| | |
| --- | --- |
| | Alyssa Ohnmacht, Publisher and Carrie Click, Editor of the Grand Valley Echo have decided to cease publishing the Echo after six years |
(Photo: Courtesy Grand Valley Echo)



Alyssa Ohnmacht, Publisher of the Grand Valley Echo informed Battlement Mesa and Parachute residents that the April / May 2014 issue was the Echo's final issue.



In announcing the change, Alyssa said, "Every month for the past six years, we have been publishing this community-based newspaper for all of you who live, work and visit, Parachute and Battlement Mesa. Change is inevitable and so it is with the Echo... Along with all of The Grand Valley Echo's readers who also contribute words, ideas and encouragement to the Echo, we've worked hard to create a little newspaper that can help inform and bring the Grand Valley community together. We've enjoyed being a part of it. Thanks for t

he opportunity."



Alyssa and Carrie

: The Grand Valley's residents want you to know that we appreciate all that you've done for the past six years and, we'll miss you more than you can imagine. Best Wishes!
ESPN NFL Insider and Fantasy Football Guru Addresses KSUN's Annual Meeting
KSUN Community Radio featured Cecil Lammey as their Special Guest Speaker at the April 22, 2014 Annual Meeting.

Local football fans and KSUN Community Radio supporters who attended the KSUN Annual Meeting enjoyed a wonderful dinner prepared by Alain Senac, helped conduct KSUN's Annual Meeting business affairs plus heard an insightful presentation entitled, "Turning Negatives Into Positives"
KSUN Community Radio is a non-profit corporation operating as KDBN 101.1 FM. The station, which is live-streamed on
www.KSUNcommunityradio.com,
is committed to programming that meets the needs of the local community including music, spoken words; news, public affairs, education, information, entertainment, and public service announcements. KSUN Radio became a full-commercial (non-profit) radio station on July 1, 2013 and can be heard along the I-70 corridor from DeBeque to Rifle.
The KSUN Board Members are: Mary Lee Mohrlang, President, Anne Huber, Secretary, Keith Lammey, Treasurer, Larry Huber, Laurel Koning, Rick Levine, and Floyd McDaniel. Kathie LaShell was elected to the board to replace Larry Huber who is retiring from the board after many years of dedicated service.
The Battlement Mesa Service Association Holds Annual Community Meeting and Dinner


The Battlement Mesa Service Association held its Annual Community Meeting on April 11, 2014 at the Grand Valley Recreation Center. In addition to recapping the successes of 2013 and discussing the Association's 2014 goals, the meeting included presentations by Dr. Ken Haptonstall and Mr. Lynn Shore.


Dr. Haptonstall, Superintendent of Schools, explained the new challenges which the district is facing as a result of another year of financial cuts. Per Dr. Haptonstall, the district has found ways to deal with the previous cuts without cutting education quality; however, additional cuts will undoubtedly impact education quality. Unless the state reverses course and provides additional funding, this fall the district will be forced to go to the voters to request funding.
Mr. Shore, a Battlement Mesa Metro District(BMMD) Board Member, provided an overview of a proposal to

give

the Grand Valley Recreation Center (GVRC) and the Battlement Mesa Golf Course to the Parachute / Battlement Mesa Park and Recreation District. The GVRC is now owned by the BMMD. The Battlement Mesa Company owns the Golf Course. The BMMD and Park & Rec Boards, as well as Battlement Mesa Company, have approved the proposal provided the voters approve the plan in November. The needed mill levy increase would be

much less

than the current $205 fee now paid to fund the GVRC. If voters approved the proposal the $205 fee would be eliminated.
Grand River Health Fair Draws Large Crowd

Grand River Health hosted the Battlement Mesa / Parachute Health Fair on Saturday, April 26, 2014 at the Grand Valley Recreation Center. In addition to the fourteen health screenings offered at the fair, the Health Fair included twenty-two information booths providing information on family and health issues.
The Health Fair is made possible, in part, due to the support of the Grand Valley Recreation Center and the Parachute / Battlement Mesa Parks & Recreation.
Denver Broncos Mile High Salute to Fans
Denver Broncos Fans from near and far turned out by the hundreds on Friday, April 18, 2014 to show support for "their" team.

The Parachute / Battlement Mesa stop on the Tour was one of four stops west of the Continental Divide. The other three stops were in Pagosa Springs, Durango and Fruita.

The Mile High Salute to Fans Tour visited twenty communities in Colorado between April 14th and April 19th and, to the delight of local fans, the Parachute / Battlement Mesa community was one of the stops. Fans were lined up
well in advance of the Tours 2 PM arrival at the Grand Valley Recreation Center in Battlement Mesa. Ben Garland (Offensive Guard), Malic Jackson Defensive Lineman), Virgil Green Tight End, Miles the Mascot plus two Broncos Cheerleaders, Emily and Katie.
Covenant Corner
In the spirit of educating more and enforcing less, Covenant Corner is a regular feature in the Battlement Mesa Newsletter. Experience has taught us that most people will comply with the covenants if they know what the covenant says.
In this issue, we'll explore the Lot Maintenance and Mowing rules. This regulation is part of Article VIII in the Amended and Restated Declaration of Covenants, Conditions and Restrictions for Battlement Mesa. The regulations are further defined in the Rules and Regulations Governing Battlement Mesa Service Association Area.
Lot Maintenance and Mowing
8.2 (a) (in the Rules and Regulations) states, "The responsibility for maintaining individual lots belongs to the owner of the lot. The owner of the lot, even if leased, whether built upon or not, has the responsibility for seeing that it is maintained in a clean, safe, attractive and sightly condition and in good repair."
8.2 (b) states that "Owners of undeveloped lots have the responsibility to see that these lots are mowed so the height of the vegetation does not exceed six (6) inches. Mowing may be required several times throughout the season.
(If you are a lot owner, please help us by mowing, as required, in order to assure that vegetation does not exceed six inches).
Please remember that sub-associations may have more restrictive covenants than the BMSA.
Dates to Remember
Click to View full Community Calendar
| | |
| --- | --- |
| May 6th, 1 PM at Library | Community Conversations |
| May 7th, 7 PM at the GVRC | I-70 Portal Presentation by Western Slope Transportation |
| May 8th, 8:15 AM, at the GVRC Parking Lot | Grand Valley Hikers, Leave for Kokopelli Hike |
| May 20th, 9 AM at the GVRC | BMSA Board of Directors Meeting |
| May 21st, 9 AM at the GVFPD | Grand Valley Fire Board of Directors Meeting |
| May 22nd, 11 AM at the GVRC | PEO Chapter IP Luncheon and Cards. Tickets $12 |
| May 22nd, 9 AM at the BMMD | BMMD Board of Directors Meeting |
| May 24th, 1 PM at the Parachute Town Hall | Grand Valley Economic Dev Committee Meeting |
| May 27th, 3 PM at the GVRC | KSUN Board of Directors Meeting |
| May 28th, 4 PM at the GVRC | Common Ground Meeting |
| Every Tuesday, 7 AM, except 2nd Tuesday | Kiwanis Club Meeting at the Library |
| 2nd Tuesday of each Month, 7 PM | Kiwanis Club Meeting at the Library |
| 4th Monday of each Month, 9:30 AM | Grand Valley Sew and Sew Quilters at the Battlement Schoolhouse |
Cottonwood Park - Cottonwood Park, turn South off of Cardinal Way on Colorado Avenue
BMMD Office - Battlement Mesa Metro District, 401 Arroyo Drive, Battlement Mesa
GVFPD, Station #1 - Grand Valley Fire Protection District, Station #1, 124 Stone Quarry Road, Battlement Mesa
GVRC - Grand Valley Rec Center, 398 Arroyo Drive, Battlement Mesa
Parachute Library - Parachute Library, 244 Grand Valley Way, Parachute
Battlement Mesa News is written and distributed by the Battlement Mesa Service Association.

All Newsletter photos have been provided by Elk Peaks Photography unless otherwise noted. Copies of photos used herein are available upon request. 970.285.7482
About Us

Nestled on a mesa in the picturesque Western Slope of the Rocky Mountains, Battlement Mesa, Colorado is an unincorporated 3,200 acre, residential community with approximately 5,000 residents. Situated on a mesa above the Colorado River with high desert mountain views of The Battlements and The Roan Plateau, Battlement Mesa offers a unique community with magnificent scenery and a quiet, peaceful, healthy lifestyle.

Battlement Mesa, Colorado....


A Great place to Visit, to Work, to Live or to Retire!


401 Arroyo Drive
Battlement Mesa, CO 81636


970.285.9432


For additional information about Battlement Mesa visit us online at
The Library: Not Just Books!

Sure the Parachute branch library has books but it also has much more.



May 13th, 9 AM


Email 101: Free introductory class includes hands-on training for adults who have basic computer skills, some internet experience and are ready to learn about email.


May 19th, 1 PM


Teen Volunteer Orientation: Anyone age 12- 18 is invited to help the GarCo Libraries with their Summer Reading Program.


May 27th, 9 AM


Computer & Mouse Skills 101:This free introductory class will offer hands-on training for adults who are new to computers.


May 31st, 10 AM


How-To-Festival: 20 Things, 2 Hours, 1 Day - 100% Free

Mark Your Calendar: The How-To-Festival Returns on
May 31, 2014, 10 AM

The How-To-Festival: 20 Things, 2 Hours, 1 Day - 100% Free!


Save The Date!!


Don't miss out! Mark your calendar.

Identity Theft

: Wednesday, April 30th, 7 PM, GVRC

Teh GarCo Sheriff's Office will present an important program on Identity Theft, one of the fastest growing and most innocuous crimes in the US today. The program will cover how you can protect yourself and your family from identity theft and what to do if you are a victim of identity theft.

I-70 Portal: Wednesday, May 7th, 7 PM, GVRC

The Western Slope Transportation Management Center will present a program on one of the most environmentally sensitive highway projects in the US; the I-70 corridor through Glenwood Canyon and the Hanging Lake tunnels. The Glenwood Canyon project has won more than 30 awards since its completion and is considered the "Crown Jewel" of the interstate system. This program is certain to amaze you as you learn of the development and maintenance of this complicated structure and the high tech operation of it.

These programs are

free

and are jointly sponsored by the Grand Valley Recreation Center and the Grand Valley Common Ground.
Federal Mineral Lease District Announces Grant Awards
The Garfield County Federal Mineral Lease District has announced awarded four grants totaling $348,600 to the Battlement Mesa / Parachute communities.
The Grants awarded for the Spring 2014 Grand Cycle totaled $1,388,065. The Fall 2014 Grant Cycle will begin in August with award announcements anticipated in October.
Little Known Facts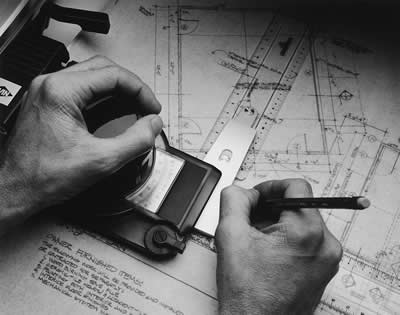 If you stop getting thirsty, you need to drink more water. When a human body is dehydrated, its thirst mechanism shuts down.
Each year 2,000, 000 smokers either quit smoking or die of tobacco-related diseases.
How About a Hike?
The Grand Valley Hikers invites you to join in the fun!

The local hiking club, the Grand Valley Hikers, recently announced their 2014 hiking schedule. During May 2014 the club has two hikes planned for May 8th and May 15th. If you would like to join the group for the May hiking adventures or, for one of the groups later hikes, plan to be at the third level of the Grand Valley Recreation Center parking lot at 8:15 AM on the scheduled hiking dates to assemble and carpool to the hiking destination.

The group departs at 8:30 AM sharp.



Although it is not required, all hikers in Colorado's back country are encouraged to purchase a Colorado Outdoor Search and Rescue card. Hikers that have this relatively inexpensive card are covered in the event that a volunteer search and rescue team is assembled by the Sheriff's office if they become lost or are injured and need assistance.

Colorado Outdoor Search and Rescue cards can be purchased by calling the Colorado Department of Local Affairs at 970.248.7810 or go online to www.state.co.us/searchandrescue, The cards are also available at most locations where hunting and fishing licenses are sold.

If you want to join the Grand Valley Hikers or just want to learn more about the 2014 hiking schedule, please contact Dick Buchan at 2855.2234.