Battlement Mesa Annual Community ~ April 10th!

| | |
| --- | --- |
| | The BMSA is holding their Annual Community Meeting and Dinner on Tuesday, April 10, 2014 at 6:30 PM at the Grand Valley Rec Center |
(Photo: Chief David Blair, Presenting at the 2013 Annual Community Meeting)



All property owners within the Battlement Mesa Planned Unit Development (PUD) are Members of the BMSA, thus, if you live here, it is important that you understand who the BMSA is and what they do.



Plan to join your friends and neighbors at the Grand Valley Rec Center for a lite meal prior to a recap of the BMSA's 2013 Successes and their 2014 Goals. The meeting will also feature two additional speakers:
Dr. Ken Haptonstall, Superintendent of Schools, will discuss the "District's Financial Challenges and the Future of Education in the Grand Valley."
Lynn Shore, Battlement Mesa Metro District Board Member, will present an "Overview of Opportunities for the Grand Valley Recreation Center and the Battlement Mesa Golf Course and What It Could Mean for the Community."
We are confident that you won't want to miss either of these two presentations on topics that are critically important to our community. Additionally, the BMSA will share valuable information including the new 2013 Annual Report to Members.
If you're still uncertain about attending, REMEMBER the food is FREE and that long time resident and former owner of the Easy Cuisine, Alain Senac is preparing the food.
Stars of Tomorrow Talent Show
The 4th Annual Stars of Tomorrow Talent Show, held on March 4, 2014 at the Grand Valley High School, featured more than a dozen talented performers.
What, you didn't attend?
All of the performers, which included individuals and groups from both, Grand Valley High School and the Grand Valley Middle School, did an excellent job. Although they were nearly invisible as the scurried around in the background, the dedicated stage crew kept the show on track and looking totally professional in every sense.
The Winners:
Ethan Ball ~ Winner
Allie Dovey ~ First Runner Up
Rylee Sackett ~ Second Runner Up
Carly and Ethan Ball ~ Third Runners Up
Ethan Ball will proceed on the the state-wide Stars of Tomorrow competition in Denver.
The annual event is hosted by the Kiwanis Club. The audience was treated to a Bell Choir performance by members of the Grand Valley Methodist Church during while the judges were determining the winners.
Grand River Health Clinic West

Hundreds of Battlement Mesa, Parachute and the nearby area residents attended the Grand River Health Clinic West open house on March 13th. The new 39,000 square foot clinic, which opened for business on March 3rd, houses a family medicine clinic, physical therapy, diagnostic imaging and laboratory services. Additionally the clinic provides occupational health and safety services.

The new $16 million center, which was constructed in just one year, is located at 201 Sipprelle Drive directly across the road from Battlement Mesa's Town Plaza.

For more information about Grand River Health or the new Grand River Health Clinic West call 970.285.7046 or visit www.GrandRiverHealth.org












Left to Right, Top to Bottom

James C Coombs, CEO, Grand River Health
Kip Costanzo, Grand River Health Board President
Mike Samson, Garfield County Commissioner
Stuart McArthur, Parachute Town Administrator
Lois Kame, Administrative Director, Grand River Health
Dr. Kevin Colman, Chief of Staff, Grand River Health

Congratulations and Welcome to our Community!
Contractor: FCI Constructors, Inc.

Architects: Davis Partnership Architects

KSUN Annual Meeting, April 22, 2014
Are you confused by all of the football draft picks?

Are you asking yourself, why did they choose him?

Are you still suffering from the painful Broncos loss?

KSUN Community Radio is coming to the rescue!




KSUN has invited Cecil Lammey, an NFL Insider / Fantasy Football Guru and Senior Writer for FootballGuys.com, to speak at KSUN's Annual Meeting on Tuesday, April 22, 2014.



Cecil's ESPN radio shows are nationally syndicated.



Seating is limited. Get your tickets before they sell out

!

Tickets are available at the Grand Valley Rec Center and at the Alpine Bank for only $18.

You don't need to be a KSUN Member to attend the meeting and listen to Cecil.


Enjoy an evening of football conversations and a lasagna dinner prepared by Alain Senac, former owner of Easy Cuisine.



Cecil will present "Turning Negatives into Positives."

Doors open at 6 PM for the Annual Meeting and Dinner

For more information call KSUN at 970.285.2246





KSUN Silver, Gold & Platinum Members
are invited to a private "Meet and Greet" with Cecil between 5:30 - 6 PM that will include complimentary wine and soda. Just bring your membership card and your Annual Meeting Ticket.
It isn't too late to become a member!
Covenant Corner
In the spirit of educating more and enforcing less, Covenant Corner is a regular feature in the Battlement Mesa Newsletter. Experience has taught us that most people will comply with the covenants if they know what the covenant says.
In this issue, we'll explore the Plant Protection Rule which is part of Article VIII, 8.19 in the Amended and Restated Declaration of Covenants, Conditions and Restrictions for Battlement Mesa and further clarified in paragraph 9 of a Resolution adopted on December 20, 2005.
Plant Protection
"(a) Plant protection is defined as barriers used for the protection of plants, shrubs, and trees from deer, elk, and other animals that may cause damage to plants. The potential for damage to plants is greater during the colder months, but some plants many be damaged at other times during the year.
(b) Therefore there are two types of protection that are recommended for use to protect plants:
i. Temporary Plant Protection:
1. Temporary plant protection may not be erected prior to October 1, of each year.
2. 'Invisible' black plastic up to six feet high, supported with posts that are strong enough to keep the material from visible sagging may be used.
3. Welded wire up to six feet high, either supported with posts or secured at ground level, may be used.
4. Monofilament line supported with posts up to six feet high may be used.
5. Single plants or small groupings of plants may be surrounded,. Entire yards are not to be enclosed with any of these materials.
6.

Temporary plant protection must be removed and stored by May 1st of each year

.
ii. Extended Plant Protection:
Some newly planted items and some specific plants may need more extended protection.
1. Using the material in 9.b.i. above, individual plants may be surrounded keeping posts at a minimum.
2. This plant protection must be removed as the new plants mature.
Please remember that sub-associations may have more restrictive covenants than the BMSA.
About Us

Nestled on a mesa in the picturesque Western Slope of the Rocky Mountains, Battlement Mesa, Colorado is an unincorporated 3,200 acre, residential community with approximately 5,000 residents. Situated on a mesa above the Colorado River with high desert mountain views of The Battlements and The Roan Plateau, Battlement Mesa offers a unique community with magnificent scenery and a quiet, peaceful, healthy lifestyle.

Battlement Mesa, Colorado....


A Great place to Visit, to Work, to Live or to Retire!


401 Arroyo Drive
Battlement Mesa, CO 81636


970.285.9432


For additional information about Battlement Mesa visit us online at
The Library: Not Just Books!

Sure the Parachute branch library has books but it also has much more.



April 4th, 6 PM


Teen Extreme Sports Lockdown


April 5th, 10 AM - Noon


Local Author Expo


April 9th, 6:30 PM


FREE Concert ~ Acoustic duo, Dana & Susan Robinson

Parachute/Battlement Mesa Chamber of Commerce Banquet and Auction





We're still trying to figure out out they got this 1930 Coupe through the doors at the GVRC

Local business leaders were "out in force" at the March 15, 2014 Chamber Banquet and Auction

Mary Anderson warned prospective bidders against illegal bidding practices, but everyone just ignored her!

| | |
| --- | --- |
| | |
| | |
| | |
| Dr. Bruce Hoggan, Master of Ceremony | Nancy Jay receiving the Volunteer of the Year Award from Paul Schultz |
| | |
| Jim Coombs, Grand River Health's CEO receiving the Business of the Year Award from Paul Schultz | Michelle Foster accepted the Organization of the Year Award for the Kiwanis Club |

| | |
| --- | --- |
| | |
| Keith Lammey received the Person of the Year Award | One of the many highly pursued auction items |
| Photos by Lynn Shore | |
How-To-Festival Returns

The Parachute Branch Library recently announced that last year's ultra successful How-To- Festival will return in 2014.

The 2013 event attracted 25 presenters who volunteered their time to demonstrate their talents or provide valuable information to the community. The Library is looking for individuals or organizations who would like to participate in the 2014 How-To-Festival.

If you want to join the fun by showing others your special skill or share just share useful information contact Sara Francis at the Parachute Branch Library.



(Below ~ A few of 2013's exhibitors)
Save The Date!!


Don't miss out! Mark your calendar.

The Health Fair will be held at the Grand Valley Recreation Center on Saturday, April 26, 2014

Low Cost blood work
Free health screenings
Information

Remember to fast 12 hours before getting blood work done!
Little Known Facts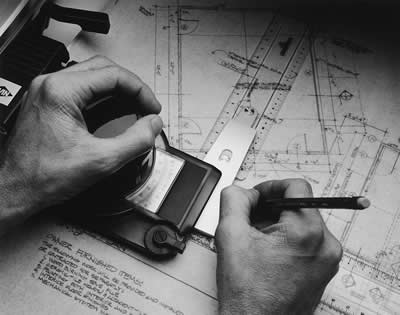 Heroin is the brand name of morphine once marketed by Bayer.
Peanut oil is used for cooking in submarines because it doesn't smoke unless it is heated above 450 degrees.
Dates to Remember
Click to View full Community Calendar
| | |
| --- | --- |
| April 1st, 1 PM at Library | Community Conversations |
| April 1st, 8:30 AM at the Golf Club | Battlement Mesa Ladies Golf Club General Meeting |
| April 5th, 9 AM at the SW Entrance to GRH | Grand River Gallop, 5k & 10 K Run |
| April 10th, 6:30 PM at the GVRC | BMSA Annual Community Meeting |
| April 16th, 9 AM at the GVFPD | Grand Valley Fire Board of Directors Meeting |
| April 22nd, 6 PM at the GVRC | KSUN Annual Meeting Featuring Cecil Lammey, ESPN Sports |
| April 23rd, 4 PM at the GVRC | Common Ground Meeting |
| April 24th, 9 AM at the BMMD | BMMD Board of Directors Meeting |
| April 24th, 1 PM at the Parachute Town Hall | Grand Valley Economic Dev Committee Meeting |
| April 26th, 7 - 10:30 AM at the GVRC | Grand River Health Fair |
| Every Tuesday, 7 AM, except 2nd Tuesday | Kiwanis Club Meeting at the Library |
| 2nd Tuesday of each Month, 7 PM | Kiwanis Club Meeting at the Library |
| 4th Monday of each Month, 9:30 AM | Grand Valley Sew and Sew Quilters at the Battlement Schoolhouse |
Cottonwood Park - Cottonwood Park, turn South off of Cardinal Way on Colorado Avenue
BMMD Office - Battlement Mesa Metro District, 401 Arroyo Drive, Battlement Mesa
GVFPD, Station #1 - Grand Valley Fire Protection District, Station #1, 124 Stone Quarry Road, Battlement Mesa
GVRC - Grand Valley Rec Center, 398 Arroyo Drive, Battlement Mesa
Parachute Library - Parachute Library, 244 Grand Valley Way, Parachute
Battlement Mesa News is written and distributed by the Battlement Mesa Service Association.

All Newsletter photos have been provided by Elk Peaks Photography unless otherwise noted. Copies of photos used herein are available upon request. 970.285.7482