'Tis The Season of Joy
Here's hoping that 2013 has been a wonderful year for you and that 2014 will be even better.

Our New Years toast for you:
May the very best day that you've had in 2013 be equal to your worst day in 2014!


Happy New Year!
Please Don't Tell Me That You Completely Missed Seeing Santa and Ms. Claus At the Grand Valley Recreation Center on December 7th!


If you missed Santa and Ms. Claus on their December 7th visit to the Grand Valley Recreation Center, don't worry. Our reporters were there to capture the big event.



2013 KSUN Christmas Gala: Food, Fun and Dancing!

The 2013 KSUN 101.1 FM Christmas Gala was held at the Grand Valley Rec Center on December 7, 2013. The event drew a sell out crowd. If you were unable to attend, you missed a wonderful opportunity to socialize with friends, enjoy a great meal and nice music and dancing. The event began at 6:30 PM with a social hour and lasted well past 10 PM.

| | |
| --- | --- |
| | Again this year, the dinner was a collaboration of Alain Senac's (Easy Cuisine), Margaret Cooke's (The White Buffalo) and Jane Chapman's (Bodacious Bites) culinary talents...and the food was delicious! |
| | |
| | |
The KSUN Christmas Gala is a fund raiser for KSUN Community Radio (101.1)


The Grand Valley Fire Protection District's Late Christmas Gift


| | |
| --- | --- |
| | Regular readers of The Battlement Mesa News will recall that the Grand Valley Fire Protection District ordered a new platform (i.e. ladder) truck several months ago. The new truck which costs a cool $1.1 million is expected to arrive mid-January. |


For a preview of the new truck, CLICK HERE
....AND HERE
....AND HERE
....AND HERE

The new fire truck is being built in Appleton, Wisconsin, by Pierce, and was prepaid in order to take advantage of a cash discount.

The new truck is necessary in order to reach some of the taller residential buildings in the community served by the Grand Valley Fire Protection District.
BMSA Announces the 2014 Budget

The Battlement Mesa Service Association's Board of Directors has approved the 2014 budget and established the Common and Reserve Assessment amounts.
The 2014 assessment rate is unchanged from the current year which is $296 per year for owners in Villages without a sub-association and $148 per year for residents of Canyon View, Fairway Villas, First Eagles Point, Mesa Ridge and Valley View Village which all have a sub-association. (Residents of the sub-associations only pay a 1/2 assessment because the sub-associations provide much of the services that the other Villages receive from the BMSA.
The annual assessment amount can be paid in one payment or four equal installments on January 1st, April 1st, July 1st and October 1st.
To review the complete detailed 2014 BMSA CLICK HERE
.
Covenant Corner
In the spirit of educating more and enforcing less, Covenant Corner is a regular feature in the Battlement Mesa Newsletter. Experience has taught us that most people will comply with the covenants if they know what the covenant says.
In this issue, we'll explore an often ignored, neighborhood unfriendly, but very enforceable Covenant: Household Pets.
It is probably correct to say that we all love pets, but it is also probably correct to say that we all hate irresponsible pet owners.
Household Pets are covered in section 8.17 in Article VIII of the Amended and Restated Declaration of Covenants, Conditions and Restrictions for Battlement Mesa.
8.17 Household Pets states, "No animals, livestock, birds, poultry or insects, of any kind, shall be raised, bred, kept or boarded in or on any Residential Site; provided, however, that Owners may keep a reasonable number of dogs, cats, or other such domestic animals which are bona fide household pets, so long as such pets are not kept for any commercial purpose and are not kept in such number or in such manner as to violate any zoning ordinance or other governmental requirements or to create a nuisance. When outside, all pets shall be leashed or restrained within an enclosure. The Service Association shall have, and is hereby given, the right and authority to determine in its sole discretion that dogs, cats or other household pets are being kept for commercial purposes or are being kept in such number or in such manner as to be unreasonable or to create a nuisance, or that an Owner is otherwise in violation of the provisions of this Section, and to take such action or actions as it deems reasonably necessary to correct the violation. An Owner's right to keep household pets shall be coupled with the responsibility to pay for any damage caused by such pets, as well as any costs incurred by the Service Association as a result of such pets, and any such costs and damages shall be subject to all of the Service Association's rights with respect to the collection and enforcement of Assessments as provided in Article VII hereof."
Please remember that subassociations may have more restrictive covenants than the BMSA.
More detail on these and other covenant regulation are AVAILABLE HERE or on www.BattlementMesaColorado.com.
Do You Know Where This Was Taken?
How well do you know our community? Test yourself against others.



If you think that you know what the photo on the right is and where it was taken email us at BMSA@BattlementMesaColorado.com.

Correct replies will be entered into a drawing for a $25 gift certificate from Bodacious Bites in Saddleback Center.

(What, you haven't eaten at Bodacious Bite yet? You should!)




Last months photo, shown on the left, was not correctly identified. Although this beautiful water fall is just a few miles North of Parachute, most residents have never seen it, in part, because it is on private property. Additionally, it was difficult to identify because it is an aerial photo of the water fall.

About Us

Nestled on a mesa in the picturesque Western Slope of the Rocky Mountains, Battlement Mesa, Colorado is an unincorporated 3,200 acre, residential community with approximately 5,000 residents. Situated on a mesa above the Colorado River with high desert mountain views of The Battlements and The Roan Plateau, Battlement Mesa offers a unique community with magnificent scenery and a quiet, peaceful, healthy lifestyle.

Battlement Mesa, Colorado....


A Great place to Visit, to Work, to Live or to Retire!


401 Arroyo Drive
Battlement Mesa, CO 81636


970.285.9432


For additional information about Battlement Mesa visit us online at
Catch a Movie on Thursday Nights, Read a Book and Compare, or Enjoy Art and Science Classes...All at The Library!

Thursday nights are movie nights at the Parachute Branch Library, 244 Grand Valley Way in Parachute
.
Parachute Pix

: "Searching for Sugar Man" - An International Journey of Music and Inspiration. January 9, 2014 at 6 PM.
Popcorn and drinks are provided.
Parachute Pix: "Film Noir" - Billy Wilder's 1944 Classic Murder Mystery "Double Indemnity." January 23, 2014 at 6 PM. Popcorn and drinks are provided.

Or You May Want to Check Out Other Programs of Interest including:

The 5th Element: Middle Schoolers (grades 6-8 grade students) are invited to enjoy the Library's science and art classes on Mondays from 1 to 3 PM.

For more information about The 5th Element or to register online CLICK HERE or call the Library at 970.285.9870.

Cocoa & Collage: If you love crafts, check out the Cocoa & Collage program on Saturday December 28, 2013 at 2 PM and learn how to make a creative collage.

Save The Date!!


Don't miss out! Mark your calendar.



Winterfest is coming to Battlement Mesa and Parachute on January 24th and 25th.

If you enjoyed the last Winterfest,

you'll love what we're planning for the 2014 edition

. Watch this and other news sources for more information SOON!

HINT: Among the many new Winterfest activities is a dance. If you enjoyed dancing at the KSUN Christmas Gala, you should attend the Winterfest Dance. Todd Mangold, the KSUN Gala D J will be back!

Winterfest is sponsored by participants of Community Conversations
Little Known Facts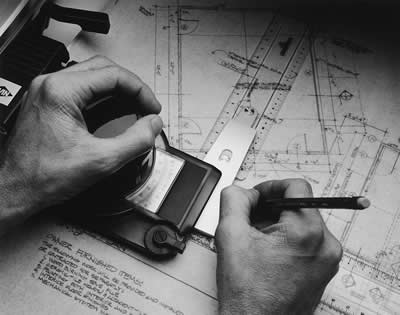 The song, Auld Lang Syne. is sung at the stroke of midnight in almost every English-speaking country in the world to bring in the new year.
For every extra kilogram carried on a space flight, 530 kilograms of excess fuel are needed at lift-off.
Dates to Remember
Click to View full Community Calendar
| | |
| --- | --- |
| December 25th | Christmas Day |
| January 1st, Mid-Night | Happy New Year! |
| January 7th, 4 PM at GVRC | Community Conversations Meeting |
| January 15th, 9 AM at the GVFPD Station #1 | Grand Valley Fire Board of Directors Meeting |
| January 21st, 9 AM at GVRC | BMSA Board of Directors Meeting |
| January 22nd, 4 PM at the GVRC | Common Ground Meeting |
| January 28th 4 PM at at the GVRC | KSUN Board of Directors Meeting |
Cottonwood Park - Cottonwood Park, turn South off of Cardinal Way on Colorado Avenue
BMMD Office - Battlement Mesa Metro District, 401 Arroyo Drive, Battlement Mesa
GVFPD, Station #1 - Grand Valley Fire Protection District, Station #1, 124 Stone Quarry Road, Battlement Mesa
GVRC - Grand Valley Rec Center, 398 Arroyo Drive, Battlement Mesa
Parachute Library - Parachute Library, 244 Grand Valley Way, Parachute
Battlement Mesa News is written and distributed by the Battlement Mesa Service Association.

All Newsletter photos have been provided by Elk Peaks Photography unless otherwise noted. Copies of photos used herein are available upon request. 970.285.7482