How-To-Festival
The Garfield County Branch Library in Parachute hosted a How-To-Festival on June 8, 2013.
The uniquely structured, multi-faceted event included something for everyone and was promoted as a "20 things, 2 hours, 1 day" event. And, it was all of that and much more!
For those that were up to the
challenge, the event began with a
bike ride from the Grand Valley
Recreation Center down to the
Branch Library in Parachute.
Several riders, ranging in age from
youth to senior citizens, began
gathering at the center at 9 a.m.
for the 9:30 a.m. departure.
Volunteers provided the bikers
with trail maps and were available
to assist, if needed, with




minor bike issues while the
Garfield County Sheriff's
Auxiliary handed out bike
helmets to those that needed
them and served as safety
monitors at key street crossing
points.

Perhaps even more bike riders would
have participated in the ride if they
had known that Mountain Lawn had
agreed to haul their bikes back up to
the Recreation Center at the end of the
day while Grace Bible Church
provided the return transportation for
the riders up the mountain to the
center.




Judging from the happy faces, the
bikers had a great ride down the 2.4
miles of refurbished trail that
connects to the new Library trail
that completes the trail route
between the Grand Valley
Recreation Center and the Parachute
Branch Library.

Bikers and non-bikers were welcomed at the Branch Library with a

variety of demonstrations,

discussions and information. The

actual, How-To-Festival of 20

Things, 2 Hours, 1 Day ran from 10

a.m. to 12 noon and included

something for everyone.



The 20 Things included Fly Tying, Basket Making, Spinning, Salsa Makings, a K-9 demonstration with Biscuit the Dog, taekwondo, a bicycle obstacle course and many other activities. The Library is already discussing the possibility of repeating the event next year. The entire event was FREE!
Click Here to view the How-To-Festival slide show.
Cody Mae Pfau Wrestling Update
2013 Grand Valley High School graduate (and Valedictorian), Cody Mae Pfau's recent
extracurricular activities and wrestling successes included a First Place finish at the Girls Folkstyle Nationals in the 106 lb. division on March 30th. On May 12, Cody won the World team trials (Body Bar) in Lakeland, Florida earning a spot on the National Team. On June 2nd, at the Austrian Ladies Open in Gotzis, Austria, Cody finished in 5th Place in the senior division (ladies 21 and over) even though, at age 18 she is a junior wrestler.
For more information and to view results, click here Austria Ladies Open.
Cody Mae Pfau will be competing in the Freestyle Nationals in Fargo, ND on July 15th-16th and will represent Team USA at the World Championships in Bulgaria on August 11th-16th.
Congratulations! GO Cody Mae!
This fall, Cody will attend Oklahoma City University on a scholarship for wrestling and academics majoring in PreMed.
Movies Under the Stars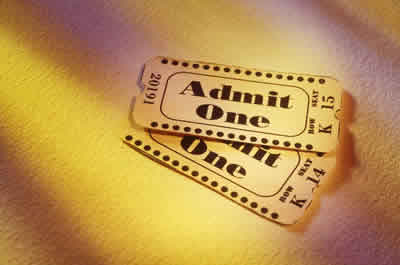 Local residents gathered on the Grand Valley Recreation Center lawn on Friday evening, May 31st for the first movie of the 2013 Movies Under the Stars series. The event featured Disney's "Brave." The weather cooperated wonderfully.
The movie, like all of the Movies Under the Stars, of course, was FREE! And, Families are Welcomed.
The next movie in the Movies Under the Stars series will feature "Madagascar 3 Europe's Most Wanted." Join the fun at sun down on the lawn at the Grand Valley Recreation Center on Friday, June 21st. The movie "will go on" Rain or Shine so bring your umbrella, a comfortable chair, and a warm blanket to protect against the chilly night air. Remember: It is FREE.
The other two movies in this year's movie series are:
Wreck-It Ralph- Friday, July 19th
Avengers - Friday, August 9th (Come dressed as a superhero and get free popcorn)
Mark your calendars!
National Night Out - August 6, 2013
Save the date! Mark your Calendar...National Night Out is Tuesday, August 6th. Plan to join the fun and enjoy the free food! We're working with the Garfield County Sheriff's Office to bring you the biggest and best National Night Out EVER.
This annual event is a joint effort brought to the Battlement Mesa, Parachute and nearby residents courtesy of the Garfield County Sheriff's Office and the BMSA.
Enjoy the free food, and many exhibits and an opportunity to mix and mingle with your friends. Learn about the services that are available in the area and check out the assortment of police, fire, FBI and other exhibits and equipment.
The Battlement Mesa Service
Association's Educational Theater is
returning. Back-to-back
demonstrations will be shown in the BMSA Theater providing tips and training on a variety of subjects such as bear safety, child safety, and other
presentations for both children and
adults.

Click here to see a slide show of last year's event.
2nd Annual Challenger Sports Soccer Camp
Don't forget about the 2nd Annual Challenger Sports Soccer Camp scheduled for August 5th-9th.
For more information please visit www.challengersports.com or call the Parks and Rec office at 970.285.0388. Don't miss out!
Covenant Corner
In the spirit of educating more and enforcing less, Covenant Corner is a regular feature in the Battlement Mesa Newsletter. Experience has taught us that most people will comply with the covenants if they know what the covenant says.
In this issue, we'll explore the No Hazardous Activities Covenant which is part of Article VIII in the Amended and Restated Declaration of Covenants, Conditions and Restrictions for Battlement Mesa.
8.5 No Hazardous Activities
"No activity shall be conducted, and no Improvement shall be constructed, on any property within the Service Association Area which is or might be unsafe or hazardous to any person or property. Without limiting the generality of the foregoing, no firearms shall be discharged upon any property and no open fires shall be lighted or permitted on any property except in a contained barbecue unit while attended and in use for cooking purposes or within an interior or exterior fireplace designed to prevent the dispersal of burning embers."
Please note that the covenant states, "no open fires shall be lighted or permitted...except in a contained barbecue unit...or within an interior or exterior fireplace designed to prevent the dispersal of burning embers." It isn't entirely clear what is meant by "external fireplace" but given the high fire danger that exists - unfortunately - for most of the year in Battlement Mesa, we believe that it is foolish to light any fire in anything except a contained and properly built and functioning barbecue unit or an inside fireplace. Fires in any other kind of an outside device are highly discouraged and, in the event a random spark escapes from any outside fire, you could be at risk for a substantial lawsuit. Please, don't put everyone at risk: DON"T LIGHT OUTSIDE FIRES! And when you choose to BBQ, whenever possible, cook on a gas grill.
Please remember that sub-associations may have more restrictive covenants than the BMSA. Also, residents of Canyon View, Mesa Ridge and Valley View Townhomes and Condos must remember that their property is generally limited to the outside of the foundation walls of their home. Everything else is common area.
More detail on these and other covenant regulation are AVAILABLE HERE or on www.BattlementMesaColorado.com.
Do You Know Where This Was Taken?
How well do you know our community? Test yourself against others.
If you think that you know what the following photo is and where it was taken email us at BMSA@BattlementMesaColorado.com. Correct replies will be entered into a drawing for a $25 gift certificate from Bodacious Bites in Saddleback Center.
(What, you haven't eaten at Bodacious Bite yet? You should!)
No one was able to identify the May 2013 photo. The photo, shown below, is an aerial photo of the Anvil Points mine between Parachute and Rifle.
Congratulations to Lisa Johnston who won the drawing for the $25 gift certificate from Bodacious Bites for identifying the April 2013 photo as the Osprey nest at the top of one of the light poles in the ball fields near Cottonwood Park. Four others also identified the photo: Debra Cornelius, Dave Devanney, Karen Klink and Lynn Shore. The winner was drawn at the May 2013 BMSA Board of Directors meeting.
About Us
Nestled on a mesa in the picturesque Western Slope of the Rocky Mountains, Battlement Mesa, Colorado is an unincorporated 3,200 acre, residential community with approximately 5,000 residents. Situated on a mesa above the Colorado River with high desert mountain views of The Battlements and The Roan Plateau, Battlement Mesa offers a unique community with magnificent scenery and a quiet, peaceful, healthy lifestyle.
Battlement Mesa, Colorado....

A Great place to Visit, to Work, to Live or to Retire!

401 Arroyo Drive
Battlement Mesa, CO 81636

970.285.9432

For additional information about Battlement Mesa visit us online at
Mark Your Calendar for Grand Valley Days, July 26th and 27th
Block off your entire weekend of July
26th and 27th. Polish up your spurs,
grab your cowboy hat, and shine up
those dancing boots. Grand Valley Days
are comin' to town!
Don't miss the rodeo on Friday and
Saturday nights.
Get up early on Saturday so you can
stake out your favorite spot along the
parade route through Parachute.
Eat a light breakfast so you can enjoy
the renown Morrisania Mesa Pie Social
and don't forget, you can dance to
cowboy music on Saturday night.
Some of the events are free and, if what
you want to do isn't, it is certain to be
more than worth the price of admission.
Don't miss it!
Meet Your Delegate
Each Battlement Mesa Village is represented by an elected Delegate that serves on the Battlement Mesa Service Association Board of Directors.
Delegates are elected to a three year term. Since there are no term limits for Delegates, frequently Delegates serve multiple terms.
This month, we are introducing Greg Davidson, the Tamarisk Meadows Delegate.
Greg is a 25 year plus resident of the Grand Valley and moved to Battlement Mesa's Tamarisk Meadows 11 years ago.
Following high school, Greg attended Fort Lewis College in Durango where he earned a Bachelor of Arts degree in Business and Education. Greg and his wife, Kelly have three children.
After earning his college degree, Greg joined Mountain Lawn in 1989 and subsequently became an owner of the business which he still operates. Mountain Lawn specializes in weed management and provides weed management services throughout the Grand Valley and the Roaring Fork Valley.
In addition to serving on the BMSA board of directors, Greg has been active in many local and state organizations including serving as the President of the Rifle Sportsman Club, and two terms as President of the Colorado Association of Lawn Care Professionals.
When asked why he volunteers his time to serve as a Delegate, Greg stated that he has deep roots in the area and wants to give back to the community by helping make Battlement Mesa an even better place.
The BMSA Board meets on the 3rd Tuesday of each month at 9 a.m. at the Grand Valley Recreation Center. All of the BMSA meetings are open to the public.
Watch future Newsletters for articles about each of the BMSA Delegates!
Little Known Facts
The roar that we hear when we place a seashell next to our ear is not the ocean, but rather the sound of blood surging through the veins in the ear.
Gold is the only metal that doesn't rust, even if it's buried in the ground for thousands of years.
Dates to Remember
Battlement Mesa Service Association Board of Directors Meeting -

June 18th at 9 a.m

.
Grand Valley Fire Protection District Board of Directors Meeting -

June 19th at 9 a.m

.
Madagascar 3 Europe's Most Wanted, Movie Under the Stars -

June 21st at sun down

.
KSUN Community Radio Board of Directors Meeting -

June 25th - 4 p.m

.
Common Ground Meeting at the GVRC -

June 26th at 4 p.m

.
BMMD Board of Directors Meeting at the BMMD office -

June 27th at 9:00 a.m.

Grand Valley Economic Development Committee Meeting -

June 27th at 1:00 p.m

.
Community Conversations at the GVRC-

July 2nd at 1:00 p.m

.
Grand Valley Hikers - Three Forks -

June 20th

, Hanging Lake -

June 27th

, Babich Gulch -

July 4th

, Thomas Lake -

July 11th

.
Library News
In case you don't know, the Branch Library is a whole lot more than a place to go to find a book to read. Sara Francis, Branch Manager of the Parachute Branch Library reports that "We are jam packed for June and July with performers and projects in support of our summer reading program called "Dig into Reading."
You are encouraged to participate in the Dig Into Reading program at the Parachute Branch Library. Several programs for all ages are scheduled though out June and July. Click Here for more information or call the Library at 970.285.9870.
Adults have an opportunity to end June with air conditioning and popcorn. Join other adults in the Library Community Room for Reel Readers to view "The Best Exotic Marigold Hotel." Copies of the book are available for check-out at the library, but even if you haven't read the book, you are encouraged to "Come and Enjoy" the showing of The Best Exotic Marigold Hotel."
For more information abut this program and other programs for adults, teens or children please call the Library at 970.285.9870.