Greetings!

Earlier this month, I had the pleasure to see my third son graduate from CHS. High school graduation is such a big milestone. It is hard for me not to get emotional when I have to admit that my sweet little boy is now a young man ready to go off on his own.
As I watched the young men and women march across the stage to receive their diplomas, I thought about FLITE and the programs we offer to children in our district. It is our wish that every T/E student has this very opportunity. Education is a gift we give to our children to help them mature and to become independent. For those who need additional assistance to accomplish this goal, FLITE stands ready to fund needed programs to support academics from preschool through high school.
The desks will be cleared and lockers emptied this week, but FLITE will remain actively engaged to make sure the summer programs are operating smoothly and that we are ready for the new school year ahead.
It's been a great year. We thank you for all your help, and we appreciate your continued support of FLITE.
Chris Caine
FLITE congratulates all members of the Class of 2013. We are proud of you, and we wish you continued success.
Graduating class of 2013
End of Year Review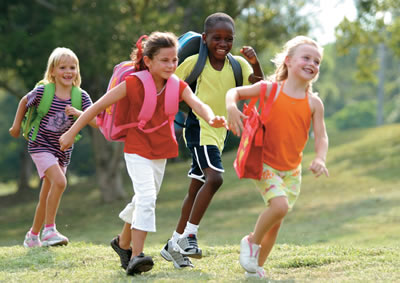 This past school year has been a year of growth for FLITE programs. We have added 6 new programs over the past 12 months:
Innovation in the Classroom
School Supplies
Library Summer Reading Books
Reading Adventure Packs
Leap into Learning
Green Valley Summer Learning Program
We now offer a total of 18 different programs serving students from preschool through 12th grade. FLITE funded programs provided help over 1,500 times this year, representing a 200% increase over our prior year. To review the list of programs we now support, click here. The website is new this year too. You will find it easier to navigate and to find current information about committee contacts, programs, and events.
We would not have been able to fund these amazing programs without the financial support of the T/E community. Thank you to everyone who donated to FLITE and/or attended one of our many community events this past year. We raised money and had fun at the FLITE vs. the Harlem Wizards basketball game, the C.A.S.E Golf Outing, Main Line School of Rock Night, the Landmark Americana Event, Beaumont Movie Night and the Louella and Solemate shopping days. Because of your generosity, T/E students have the opportunity to more fully participate in the excellent education offered by our district.
Changes to the Board of Trustees
The FLITE Officers for 2013/2014
Chair- Meg Born
Vice Chair- Rachel Gibbs
Secretary- Sandi Gorman
Treasurer- Julia Fisher
Assistant Treasurer- Ayuko Siegel
Elected to the Board of Trustees- (with terms ending 6/30/2016 except as noted)
Meg Born, Anne Ferola, Gretchen Guttman, Hank Lloyd, John O'Connor (term expires 6/30/2015), Julie Ferguson, Julia Fisher, Maren Levine, Joe Muir and Evelyn Shreve.
Elected to the Advisory Board
Kerry Derstine, Delvin Dinkins, Kate Ferris, Nancy Higgins, Bryan Humbarger, John Murphy, Kate Murphy, Wendy Parker, Sheryl Roche, John Samar, Kimberly Samar, Lee Seybert, Darien Threadgill, Tom Tobin, Oscar Torres, and Don Williams.
We want to welcome the new Board members and extend a heartfelt thank you to departing members for their dedication and contributions to FLITE.
A Special Thank you
Paige Skelly will finish her two year term as FLITE chair at the end of this month. During her tenure, we have been impressed by her professionalism, her vision, and her leadership. It has been with her guidance that FLITE has increased the number of funded programs, expanded our student reach, and attracted new volunteers to donate their time and share their expertise. Paige, you did an incredible job, and we are grateful. Thank you.
STAFF TRIBUTES
Are you looking for a meaningful gift to give to your child's teacher or coach at the end of the year?
Your tax deductible donation to FLITE is a great way to honor the special individuals who have worked hard to help your child have a good year at school.
The person(s) you wish to honor will receive a
personaliz
ed thank you note from FLITE notifying them of your gift. For more information or to make a staff tribute online, please visit
our website
.
Save the Date
C.A.S.E Golf Outing
DowningtownCountry Club
Conestoga

Alumni

Supporting Excellence
has been a loyal supporter of FLITE. You don't want to miss this
fun outing run by an incredible group of Conestoga Alumni. All are welcome to attend.
ANNUAL MEETING
The annual Board meeting is:
September 18th

at 7:30pm.
The meeting will be held at the T/E School District Administrative Offices, Suite 1700, 940 West Valley Road in Wayne.
Mark your calendar for October 12th
Landmark Restaurant
Gather your friends and join us for a fun time at Landmark Restaurant. In the evening, you won't want to miss an opportunity to hear WMGK's popular house band, The Sofa Kings. Look for details in September.
FLITE vs. Harlem Wizards
March 21, 2014
The FLITE dream team will be drafted in the fall. Teachers and staff are likely to practice all summer to secure a spot on this esteemed team.
If you would like to be part of this committee or if you are interested in sponsoring the event, please contact event chair, Larisa Leon at FLITEvsWizards2014@flite-pa.org
.