Disaster Preparedness
On Saturday, Oct. 27, the HTA activated the Crisis Command Center at the Hawaii Convention Center in response to a tsunami warning for the Hawaiian Islands. The HTA worked closely with civil defense to monitor the potential impact to the state and ensure visitors were aware and informed. The warning was downgraded to an advisory by 12:45 a.m. Sunday morning and airports and roads were reopened.
More New Routes to Start in 4th Qtr Servicing Secondary Cities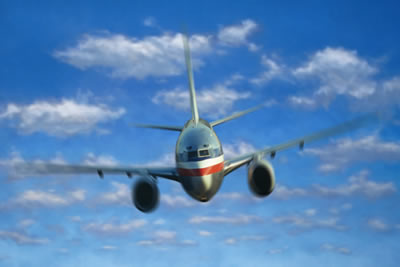 Air seat capacity continues to grow into the fourth quarter with 12 new routes launching this month, servicing secondary cities in Japan and U.S. West.
"Airlift is the lifeline for our tourism economy, so we are pleased to welcome these new routes that will connect secondary cities to our Hawaiian Islands," said Mike McCartney, president and CEO of the HTA. "Together with our airline partners, the HTA is committed to supporting service that will help stimulate growth for our tourism economy and create more travel opportunities for residents. We look forward to sharing our people, place and culture with visitors traveling on these new routes."
Read More
Hawaii Looking to Welcome More Visitors from Taiwan
Hawaii's visitor industry is looking to benefit from the entrance of Taiwan in the U.S. Visa Waiver Program which began this month. Taiwan is the latest of 37 nations that allow travel to the U.S. for tourism or business for 90 days or less without obtaining a visa.
HTA and JATA Commit to Greeting 2 Million Japanese Visitors in 2016
Japan is the largest international market for Hawaii's visitor industry with arrivals from the region reaching 1.2 million visitors in 2011 and is projected to reach 1.36 million in 2012. Arrivals are on the upswing again, following the earthquake and tsunami that devastated the country in 2011.

Read More
Jan. 27, 2013
Aloha Stadium
2013 Hawaii Tourism Conference
Aug. 22-23, 2013
Hawaii Convention Center