FOR BEAD & JEWELRY LOVERS
CONNECT
EMAIL US
Help Us Provide

More Help!
Winter Wish List
Help make wishes come true by donating much needed program supplies for our Ugandan beader groups and the Agwata school and clinic. Your donation of materials helps us stretch cash donations even more.
Sanitary pad kits

Student calculators - ($10 to $15 range)

Flip flops for kids ages 5 to 12

Soccer shoes
(1st-8th graders) -used or new

Teen girls' underwear - women's sz S&M

Receiving blankets for babies

Girls' Sundresses

Tel. +1-303-683-8450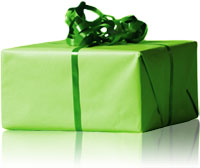 Your gift will make such a difference!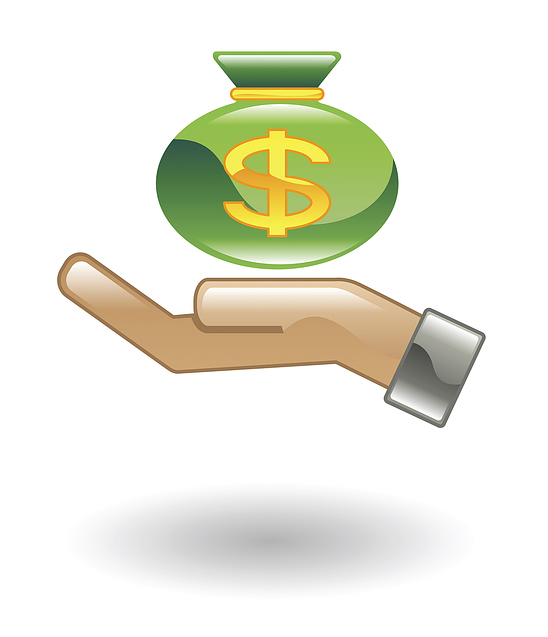 GOOD STEWARDS
We work hard to keep costs down and make the best possible use of your donations. We are a 501(c)(3) nonprofit organization headquartered in Colorado. Our nonprofit taxpayer ID is 26-0767575.
Greetings!


This February we are happy to bring you updates on two projects that we introduced in past newsletters - the purchase of land for new homes for our Jinja beaders and the local health clinic in Agwata. I have been in Uganda for the past three weeks and am delighted to see the progress and transformation first-hand.
I hope that you too are delighted to read about the truly wonderful impact that your support makes possible, be it through bead purchases, child sponsorship, or generous donations. As always, our sincerest thanks go out to you!
With gratitude,
Carol Davis, President
Carol Davis
President, Outreach Uganda
Moving Away from a Life of Fear


An Update on our Jinja Land Project


During a brutal period of conflict in Uganda in the late 1980's and 1990's, Achen Rose and her husband were captured by rebels and her husband was beheaded in front of her. She was held captive for over a year before escaping. Safe from the rebels, she found herself
alone and without money until a good samartian helped her settle in Jinja. Like Achen Rose, most of the women in our Jinja header group came to the town in southern Uganda to escape the chaos and violence up North. However, life in the new city brought hardship of its own, where dilapidated housing conditions are accompanied by hunger, disease, and rampant alcoholism.
Adong Grace lives in a small room with four of her children. With "no roof and no door, anyone can enter," she says. It is a situation that leaves her "full of fear." Aber Beatrice is a widow who lives alone. She speaks of her initial regret for having survived the war. Alone in a new town with no home, she thought it would have been better if she were killed. She still worries that "if something bad happens, no one will rescue [her]." Moving onto land with other beaders and their families will provide her with the support of a solid community and allow her to live a life without fear.
Ajok Korina shows her one room home that she shares with nine others. She fears for her gradnchildren's safety in the slums.
Aided by charitable contributions and the successful sale of our beaded Ornaments of Hope leading up to the holidays, Outreach Uganda made the final payment on a large plot of land near Jinja just last week. Women from our beader group are one step closer to moving out of those awful slum conditions and into safe and secure homes of their very own, fulfilling a lifelong dream. We are currently getting the land titled, a process which could take two to eight weeks. In the meantime, a perimeter fence is being constructed to demonstrate ownership. Soon, the ladies will begin digging and planting simple crops such as beans to put the land to effective use while the architects draw up plans and construction begins. We will keep you updated in future editions of our newsletter as we follow these women on their journey towards home-ownership and away from a life of fear.
Agwata Clinic Expands Maternal Care


Local health center provides more services to more people
The World Health Organization reported in 2011 that, on average,
1,000 deaths occurred per day due to complications of pregnancy and childbirth, and 99% of these deaths were in developing countries, including sub-Saharan Africa. Many of these lives could be saved if mothers had access to adequate health care. The local health clinic opened in Agwata in 2013 is expanding to include maternal care and services. The health center is currently in the process of being registered at the national level, and they were recently given verbal approvals to begin performing deliveries. More than twenty deliveries have occurred since. However, the clinic still lacks some of the necessary equipment to provide the best possible care.


In addition to maternal services, the health center has been very successful overall. Agwata villagers no longer have to walk to the grueling 17km (about 10.5 miles) to the next closest facility. Patient visits have increased from 474 in June 2013 to an average of 1,100 visits per month in November, December, and January. Just last week, Carol was present to help deliver huge stockpiles of much-needed medications to the sub-county for use at the clinic.
Medications were handed over to Ocan Willy, the sub-county LC 3 health secretary, at the Agwata clinic last Saturday. (left to right: Carol Davis, Achan Grace - nurse/midwife, and David Ocitti - OU's project coordinator).

The risk of a woman in a developing country dying from a pregnancy-related cause during her lifetime is about 25 times higher compared to a woman living in a developed country [WHO]. With expanded access to maternal services, our local Agwata clinic is playing a role in reducing that risk.
February Sponsorship Drive Success
Thanks to all of our sponsors, old and new!
With the Ugandan school year beginning in February, we were able to match more than 20 children with new sponsors to ensure that these children are able to pursue an education and better their lives. However, there are still a few students who are looking for that special person who will sponsor them.
Auma Barbra
Auma Barbra is in her second semester of University, working towards a degree in Accounting and Finance. According to UNESCO, only 4% of girls Auma's age were enrolled in universities and vocational schools in 2011. She is a bright exception. Two sponsors currently support her, but with university costs being relatively high, she is in need of one more.
Click here
to learn more about sponsoring this student!
Oryema Innocent is a young student in Primary 5 who consistently ranks in the top 10% of his class. He dreams of being a pilot one day, but first, Oryema will need a sponsor to ensure that he is able to attend school and not be sent home for an inability to pay his fees.
Click here
to learn more!