For Bead Lovers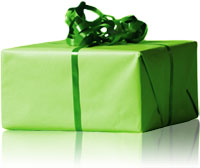 Your gift will make such a difference!
CONNECT
EMAIL US

Tel. +1-303-683-8450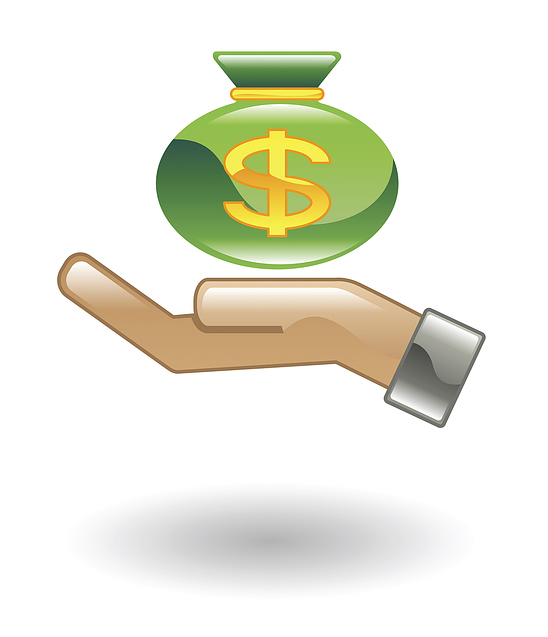 GOOD STEWARDS
We work hard to keep costs down and make the best possible use of your donations. We are a 501(c)(3) nonprofit organization headquartered in Colorado. Our nonprofit taxpayer ID is 26-0767575.
Greetings!


After spending the month of February in Uganda, I'm excited to be back in the U.S. to tell you the many positive things I witnessed while there. All are things that would be impossible without your help whether it be through bead purchases, voluminous contributions of time through volunteering both here and in Uganda, contributions of much needed supplies and yes, most certainly your generous contributions of money for both the child sponsorship program and donations to our key programs.
I am always humbled by what you have given and by how I see it benefiting and changing the lives of the women and families who participate in our programs. I see:
sponsored children becoming older, wiser and progressing in school
several older students in vocational programs who are amazed at how well they are doing!
many energized teachers at our Agwata school who are motivated to see the students learn and succeed in this year's national exams
Jinja women abuzz with excitement as they dig in their new land and strategize with us about the home ownership program that will assist them in becoming homeowners!
Agwata community members very excited about the construction that is about to begin on the next two classroom blocks for their children
Women of Cubu parish thrilled to hear that the local clinic which we started in June will be expanding to offer maternity services later this year
And the list could go on! But I will stop for now and encourage you to read more about all these things and more in this month's newsletter and on our web site.
With deepest thanks and gratitude,
Carol Davis, President
Carol Davis
President, Outreach Uganda
P.S. Please email or call me l if you would like to see this firsthand for yourself. Join me for a week or two in Uganda this summer!
OU Business Training Program Empowers Women
Your Support Creates a Chain Reaction of Help to Our Beaders

"Changing lives, overcoming poverty together" is not just our motto, it is our passion. Your purchase of paper beads and other craft items made by our women beaders also generates needed funding to provide the Ugandan women with both business skills training and micro-loan funds. All three things combined will help their lives become stable so they can eventually escape the clutch of poverty. To this end, Outreach Uganda is in its third year of providing a year-long Business Training Program to members of its Jinja beader group.
Rupina Kilama, a graduate of the Business Training Program, declares "My business has increased and the customers are paying cash and not on credit. I give thanks to our business teacher who kept on visiting my business and giving advice."
It is common for Ugandan women to have tiny businesses which allow them to eke out a day to day existence, barely surviving. Each year, OU's program selects 15 to 20 women to receive training in key business and personal skills that are needed to bring the women's existing businesses to a higher sustainable income level and make them successful. The year long class covers basic topics including marketing, how to treat customers, price determination, budgeting, record-keeping, and inventory control. A U.S. volunteer, Michele, teaches the first week of the program in Uganda and then follows up with the group monthly via Skype. Meanwhile, a local Ugandan business woman mentors the trainees and continues the lessons two days weekly.
"For most of the women," Michele describes, "the basic arithmetic, marketing and customer service skills seem to have had the greatest effect, especially the math skills and the understanding of basic profit and loss." To supplement this training, numeracy classes are also available to those needing extra help with basic math skills to aid in record-keeping and budgeting. Additionally, over 25 leadership and management classes (3 hours each) are taught on a rotating basis throughout the year

.
S
ince its implementation, the program has shown great success. We see that the businesses are growing and becoming more stable. The ladies feel confident and empowered. Past participants are even mentoring less-skilled group members, demonstrating that the training is successful not only in helping graduates operate businesses at a higher level and increasing incomes, but also that the program develops a willingness to share and assist others. Michele confirms, stating "the most surprising element was how they have grown to trust and support each other. I have mostly become a facilitator rather than a teacher - they are teaching each other to succeed."
Michele hands out certificates to participants of the year-long training program. Over 40 women have graduated from the program and another 20 will graduate later in 2014.
Sponsored Children Start New School Year


New School Year Brings Changes for Agwata Children
Students at the Cubu Parents Primary School in Agwata village in northern Uganda began the new school year on February 3rd. OU has partnered with the community in supporting this school since its beginning in 2010. The 2014 school year brings some exciting additions!
New uniforms for the students: Parents are expected to purchase these uniforms, and so far, many of the families have followed through. A tailor comes to the school and takes the children's measurements - an event that the children find to be very exciting!
All fully trained teachers: This will also be the first year that every one of the teachers at the Cubu School is fully trained. We expect this to translate into higher-level instruction and better performance by our students!
Our 4 new classrooms have locking windows. This seemingly simple measure is more important than we may think, as theft can be a huge problem in rural villages.
New desks for the P-7 class which was added this year:, This is the highest level class offered in primary schools. In November the P-7 students will sit for very important national exams. Our 20 students in the P-7 class are attending extra hours and studying hard to perform well to be able to go to a good secondary school next year.
New construction beginning on classroom blocks 3 and 4: One block of two classrooms will be for Nursery students, and the second block of two classrooms will house two primary classes.The large mud and thatch building that currently houses four classrooms is in a terrible, dilapidated state, and our P-3 class is holding its classes outside underneath a tree.
P-6 students at the Cubu Primary School enjoying class in their new classroom complete with blackboards and cemented floors courtesy of sponsor and donor contributions through Outreach Uganda. We hope to build two more classroom blocks this year!
Spring Giving Opportunities

Three Opportunities to Give and Impact Lives!


1. Women's Empowerment: Assist a Jinja beader to make a down payment on her very own home.

2. Youth Education: Help us build cement classroom blocks so that children have a safe and secure place to study.

3. Healthcare:

Maternity-related equipment and supplies needed at Cubu clinic so that Agwata women have a safe place to deliver their babies.