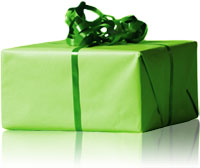 Your gift will have lasting impact!
Help Us Provide

More Help!
January Wish List
Help make wishes come true by donating much needed program supplies for our Ugandan beader groups and the Agwata school and clinic. Your donation of materials helps us stretch cash donations even more.
Sanitary pad kits

Student calculators - ($10 to $15 range)

Flip flops for kids ages 5 to 12

Soccer shoes
(1st-8th graders) -used or new

Teen girls' underwear - women's sz S&M

Receiving blankets for babies

Girls' Sundresses
FOR BEAD & JEWELRY LOVERS
CONNECT
EMAIL US

Tel. +1-303-683-8450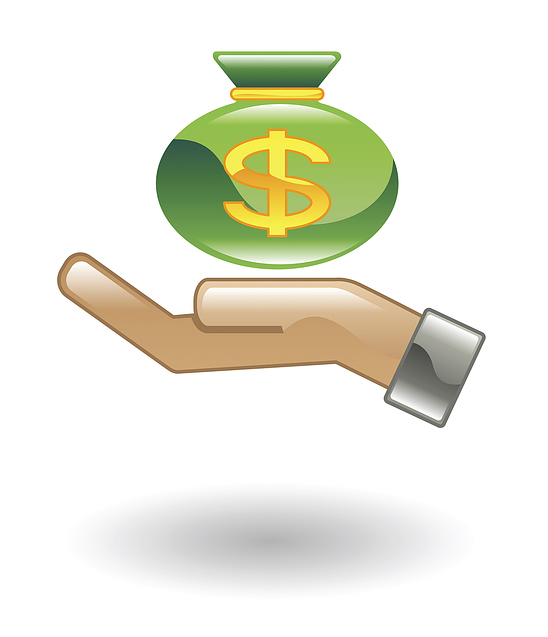 GOOD STEWARDS
We work hard to keep costs down and make the best possible use of your donations. We are a 501(c)(3) nonprofit organization headquartered in Colorado. Our nonprofit taxpayer ID is 26-0767575.

FOR CHILD SPONSORS
Greetings!


The New Year is a time when many of you are making New Year's resolutions, and setting goals for the upcoming year. How will you make changes in your everyday habits to make 2014 a better year?
A book I'm reading right now, called "The One Thing" by Gary Keller, talks about how changing one habit or adopting a new habit can have a powerful impact on your life, whether it be work or personal. Did you know that it takes just 66 days to create a new habit?
And so I hope you will find the interview with Walter Opoka, a teacher from our Agwata school, exciting. He talks about the community adopting a new habit: the habit of appreciating education and sending their children to school! Let's congratulate the Agwata community on their new habit and hope it continues for many generations to come and spreads to other villages throughout northern Uganda.
I hope your New Year's resolutions prove fruitful and produce positive change in your life. If any of your resolutions involve volunteering or going to Africa, please give me a call! Our volunteers are the backbone of our organization.
Wishing you all the best in 2014!
Carol Davis, President
Carol Davis
President, Outreach Uganda
"Small Actions," Big Impact


Near or far, volunteers make our work possible
Outreach Uganda (OU) is able to operate in large part due to the efforts of talented and tireless volunteers. We would like to extend a huge "thank you" to all of these volunteers. This article highlights two wonderful women who donate their time to support our organization in fun and different ways.
Volunteer, Mary, teaching Ugandan women.
As the Social Media Manager for Twitter and Pinterest, Sara provides timely "tweets" to OU's followers. She does this work from her Michigan home, over 1,000 miles away from our office in Colorado. Sara
demonstrates that even remotely, one can
make a difference. Through her self-described "small actions," Sara feels a sense of satisfaction, stating that
"the happiness you give to others is returned to you in your heart, which is better than anything you can put in a bank."

Drawn to the organization because of its commitment "

to get the Ugandan women and men involved in the projects [it] is funding,"

Mary joined Carol as a volunteer in Uganda in the summer of 2013. She taught numeracy classes to women to help improve their fundamental math skills. The classes also helped the women improve their English-speaking skills.
Since her return, Mary continues to support Outreach Uganda by selling our jewelry and bags at local craft fairs, including at her child's high school. Mary speaks highly of her experience as a volunteer, describing her time in-country as "educational and, like everyone says, humbling...but it really was humbling." She encourages anyone who may be considering their own volunteer trip to Uganda to "go do it. You will learn and experience and appreciate," she continues, "and that's what life is all about."

We are ever grateful to Sara and Mary, and all of our other volunteers, over 80 in all, for the time and energy they dedicate to our mission. They exemplify that near or far, volunteering makes a difference. Additional opportunities to put your skills to use are always available and greatly appreciated. If you are interested in learning more, we would love to hear from you!
(If going to Uganda is a possibility for you, Carol will be there for several weeks again this summer, and volunteers are still welcome to join. Get in touch quickly to learn more!)
Education in Uganda

Meet Walter Opoka, Deputy Headmaster, Agwata School

Walter Opoka, 35, teaches P-5 and P-6 classes and also serves as the deputy headmaster at the Cubu Parent School in the village of Agwata. He said he knew that he wanted to become a teacher after completing his "O" levels (the equivalent of 10th grade) at the age of 18 because, as he says, "teachers have the knowledge."
Walter Opoka, Agwata teacher

Science is Mr. Opoka's favorite subject to teach. He especially loves to teach health-related topics, and also serves as a Village Health Team (VHT) member. One of his proudest accomplishments is the introduction of a school garden project in 2012. The older students assist in the growing of potatoes, peppers, and tomatoes, learning valuable agricultural knowledge and providing food for the school, too.

Since Mr. Opoka came to Agwata and the Cubu school in 2011, he has witnessed a tremendous transformation in the small, rural village. "The attitude of the community has changed towards education," he says. The parents have gotten involved, making bricks and constructing huts for the teachers. Having a school so close to home, more students are attending and performance has improved.

2014 will be a year of expansion for the Cubu Parent School. It will be adding on a P-7 class, the highest class at the primary level. Meanwhile, the school will become nationally registered, allowing its new P-7 students to participate in nationally-recognized examinations come November. Mr. Opoka is hoping that at least one student achieves a "first-grade" on his or her exams -- the highest level one can achieve. This would reflect very highly upon the school.

Mr. Opoka expresses gratitude to Outreach Uganda and all sponsors and donors for their role in supporting the Cubu Parent School. Your sponsorship donations provide students an initial uniform plus a mid-day meal at school. In a village where food is scarce, this meal of porridge allows students to concentrate more easily. Your sponsorship dollars also pay teacher salaries and provide supplemental teacher training.

In February, we will be adding an additional 10-12 Agwata students who will need a sponsor. If you or someone you know would be willing to sponsor one of these Agwata children, or an older teen girl, please click here to learn more!



When asked about challenges, Mr. Opoka stressed that more pressure should be put on the parents to send

all

children to school. In spite of high student enrollment at the school especially as compared to other villages, there are still a small minority of families that do not send their children to school at all. He hopes the community's local council will enforce the rule that all children should attend school.



BEAD CORNER
Annual loose bead sale + lanyards 10% off


Create your own beautiful jewelry using our loose paper beads - 20% off through January 31st!
Wear your name badge in style with 10% off lanyards!