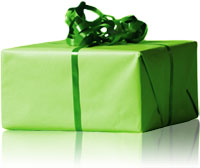 Your gift will make such a difference!
August Wish List
By donating badly needed program supplies for the Agwata school and our 3 beader groups, you can help us stretch cash donations even more.


Gauze bandages and/or rolls of gauze

Airline miles donations

Reading glasses (especially lower strengths)

Sawyer water purification kit

Flash drives (any capacity)

Receiving blankets for babies

Pillowcase dresses for young girls*
*Contact us for patterns.

FOR CHILD SPONSORS
FOR BEAD & JEWELRY LOVERS
CONNECT
EMAIL US

Tel. +1-303-683-8450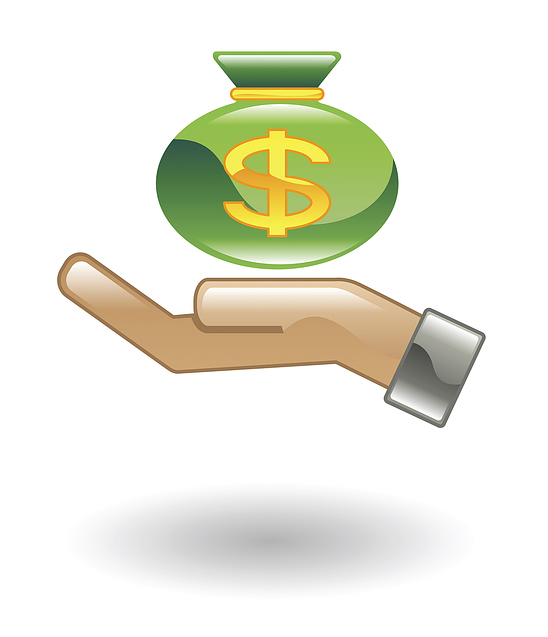 GOOD STEWARDS
We work hard to keep costs down and make the best possible use of your donations. We are a 501(c)(3) nonprofit organization headquartered in Colorado. Our nonprofit taxpayer ID is 26-0767575.
Greetings!


As our summer winds down here in the U.S., I am reflecting on all the changes and progress I saw in Uganda when I visited our Ugandan women and their families, and our "adopted" Agwata community for six weeks in June and July.
It's always a very hectic time filled with much to do, making sure your donor monies are well used and stretched to the fullest extent possible, and encouraging volunteers, staff and program participants to stretch themselves and do things they never thought were possible, all the while embracing and welcoming positive change which will make a lasting impact in the lives of those we serve.
I have seen with my own eyes the positive impact your donations are making: a much needed clinic opened in Agwata in June, more qualified teachers and more students at the Agwata school, excited women in Jinja as we embark on a home ownership program which will move them out of the slums forever, a special connection with another nonprofit helping to fund microloans for new beader businesses in Jinja.
Truly, we have much to be thankful for. And I thank each one of you for your contributions of time, money and other needed resources. It is only through your help that this progress is possible. We value your support as we make this journey together.
Carol Davis, President
Carol Davis
President, Outreach Uganda
Local Health Center Opens in Agwata


Outreach Uganda opens clinic to benefit community and combat child mortality.
Villagers line up to seek care.

Excitement buzzed and lines formed quickly at the Cubu Community Health Care Unite which had its grand opening on June 13th
in the village of Agwata
. In the first two weeks alone, more than 300 patients accessed health services at the new clinic which will serve the larger parish, comprised of 3,400 Ugandans.

When Outreach Uganda began working in Agwata in 2010, the local community quickly made their desire for a local clinic known. At the time, the nearest facility was more than 17km away - an incredible distance to walk for all, not to mention the elderly and the ill. The dream was finally realized this summer while Carol and Sacha, a Canadian RN (registered nurse) and volunteer, visited the village to prepare and open the clinic.
The clinic offers a number of vital services, but most dramatically, its staff is able to treat many of the leading causes of death in children under five years old, including pneumonia, diarrhea, and malaria. According to the World Health Organization, over half of the 6.9 million deaths in under-five children in 2011 could have been prevented or treated with simple and affordable interventions. Additionally, the clinic stocks an abundance of antibiotics and other medications, offers check ups, and issues referrals for more serious medical conditions.


The staff consists of three locals - an RN, Nursing Assistant, and a clinic assistant named Jeffrey who learned how to dispense medication and the importance of maintaining sanitary conditions while fighting in the war against the LRA. The clinic is open six days a week and is routinely inspected by an administrator from the sub-county.



Local residents have expressed profound excitement and gratitude that health services are now within reach. This life-saving clinic is now in operation due to the generosity of donors like you.
Help Faith Vanessa Earn Bachelor's Degree

Outreach Uganda seeks up to three sponsors

Faith Vanessa Akello, 18, has completed high school and has been accepted to the business school at Uganda's leading university - Makarere University. Faith is the daughter of one of our J
inja beaders and is excited about being accepted to the Bachelor's
D
egree program in Travel and Tourism. To accomplish this, Faith needs three sponsors, each willing to pay $450 per year for the three-year program. If you would like to help this ambitious student obtain her degree, please email us to set up payments as a monthly sponsor, or click here to pay the $450 all at once. Checks are also welcome!
Double the Impact of Your Donation
Employer Gift Match
Many companies offer matching gift programs to encourage employees to contribute to charitable organizations. Most of these programs match contributions dollar for dollar, and some will even double or triple the amount of your gift! Contact your employer to see if they participate. Request a matching gift form from them and send it completed and signed with your gift.
P-5 Students Engage in Cultural Exchange
Child sponsorship helps Ugandan students expand their worldview.
During the 2012-2013 school year, a fifth-grade class from Buffalo Ridge Elementary School in Castle Rock, Colorado and the P-5 class from Cubu Parent School in the village of Agwata partnered to participate in a cultural exchange project. Each class recorded a video introducing themselves and showcasing their surroundings to align with the theme: "Where We Live."
Four Ugandan students pose alongside their teacher, Mr. Walter Opoka, with the gifts they received.
At first glance, the economic and cultural differences highlighted by the two films were quite astounding. Having grown up with technology, the American children comfortably used the video camera with little assistance. They are often educated in abundant classrooms complete with computers and curriculum-related posters adorning each wall. In contrast, the Ugandan children found the video camera strange and amusing since most had no idea what it was. Their classroom is crowded and bare, constructed with mud and thatch.
Buffalo Ridge students proudly revealed their homes, quite large in comparison to their counterparts. The notion of an individual bedroom struck many of the Cubu students who typically share one room with the entire family. Snow was visible on the ground and in the trees of the American video - such a curious sight! Uganda children were often interrupted by the bleating of goats in the background - what a curious sound!
The activity was successful in exposing differences between students, but these contrasts were only one part of the story. For example, there were extroverts and introverts in both classes. Some children loved the spotlight and had quite a lot to say whereas others were more camera-shy and spoke very little. Whether from Colorado or Uganda, both classes were made up of children with dreams, hobbies, and personalities that make them all individual and unique.
At the end of the (US) school year, Buffalo Ridge students sent over four signed t-shirts plus a signed soccer ball. In turn, the Agwata students voted to send a traditional African drum. After watching the videos from the U.S. class, one Agwata student commented, "This shows us what good things can happen when we know English." As a result of the interest in language-learning that this project generated, Cubu School teachers have created an English club for Primary 4-Primary 6 students.
With the help of sponsors, students in Uganda are able to gain a greater global understanding. Outreach Uganda's child sponsorship program currently assists more than 160 Ugandan students to obtain an education, ranging from nursery school to vocational programs and University.
It is especially exciting to hear that Buffalo Ridge Elementary will be taking part again this year. We are always looking for more schools to participate in this wonderful program!
BEAD CORNER
August Sling Bag Special