"

The most important thing in communication is hearing
what isn't said.

"
~Peter Drucker
Cross-Cultural Communication
ISAS Provides International Opportunities for Students
This year 19 students from Lakehill's Upper School participated in the three-day ISAS arts festival at St. Andrews Episcopal School accompanied by chaperones Scott Boles and Michael Cummings. With such a wide variety of activities, workshops, critiques, and performances in choir, drama, and visual arts on the schedule, the students were never at a loss as for things to do.
Everyone attending this year participated in the sculpture workshop, creating a piece for the 3-D critique. Mr. Cummings oversaw their wonderful creations and Mr. Boles attended the critique with the students.
One of the most valuable experiences of the trip was the bonding between two cultures experienced by the Lakehill students. They shared a homeroom with the students from Colegios Peterson, an ISAS school in Mexico City. The two groups instantly bonded over their shared love of the arts.
Lakehill students attended their new friends' performance to support their new friends at their musical showcase of Hercules and their one-act performance of The Complete Works of Shakespeare: Mexican Style. The Colegios students, in turn, came to see the Lakehill coffee house performances.
With over 3000 students in attendance, the ISAS Arts Festival gets bigger and better every year. "Even though the kids didn't have the chance to perform as a choir or in drama this year," said Mr. Boles, "the experience of seeing other schools perform was invaluable in motivating them to start getting ready for next year."
Kickin' It Old School
Third Graders Enjoy Old-Fashioned Fun with Colonial Games
In colonial days, children had to work as hard as their parents in order for their colony to survive. But no matter how hard they worked, they always found time for games and recreation.
After working hard on their study of colonial American life, Lakehill third graders celebrated by playing a few colonial games of their own.
Students worked in teams to research and prepare a game. On Colonial Games Day, held on April 10, Lower School students visited the student-led activity stations, enjoying a variety of activities, from familiar games like shooting marbles and hopscotch, to lesser known games like nine pins and wampum. A collection of colonial costumes let everyone dress the part.
See more pictures.
Reading Roundup
A Week of Books, Books, Books!
New Books
A cup of coffee, a danish, and a new book. What better way to start your day? The Scholastic Book Fair continues through Friday, with a special Parents, Pastries, and Prose event on Friday morning from 7:30 - 8:00 a.m. for kindergarten and first grade students and their families. Everyone else is also invited to shop the Book Fair and pick up a pastry. Check out all the wonderful books available at the Book Fair and get a head start on your summer reading! Tomorrow is the last day - don't miss out!
Old Books
Wondering what to do with all the books at home you have outgrown or already read? The Junior Class is working with Book Fair organizers to collect gently-used books for Reading Partners, an organization that provides reading support for children in Dallas Public Schools and helps create take home libraries for children with no books. Drop off your books in your classroom, and help share your love of reading with a child. Books will be collected through Wednesday, April 17. The class who donates the most books, wins a pizza party from the Junior Class.
Authors Among Us
Several Lakehill faculty and staff members have written or illustrated books, and now we have a teacher who has done both. Lakehill Visual Arts Chair, Scott Boles, is the author and illustrator of Cracker Lee and the Forbidden Lake.
Published in 2012, Cracker Lee and the Forbidden Lake is the exciting story of a young boy searching for his younger brother who disappeared at Forbidden Lake. His adventure takes him to a magical land where he meets a cow dressed in a suit of tweed and tiger-like mice that force cows to make bad cheese. Cracker teams up with the king of cows, Kamoo the Great, to journey to his castle, find his brother, and save the kingdom of the cow in tweed.
Boles is an artist and teacher with 30 years experience teaching art at all levels. He has spent the last five years creating and selling paintings of the French Quarter to raise money for the Brad Pitt Make it Right Foundation to replace houses in the Lower Ninth Ward of New Orleans.
Boles has donated copies of his book to the Book Fair and all proceeds benefit Lakehill. The book is also available through Amazon. Find out more here.
National Junior Honor Society Highlights Lakehill's Soon-to-be Graduates
In an effort to reveal the hidden talents, personalities, and accomplishments of Lakehill's most experienced students, the National Junior Honor Society presents:

NJHS Spotlight on Seniors!
This week's senior: Jacob Graff
Jacob Graff has attended Lakehill for five years. While attending Lakehill, he has had many fun times and has learned a lot.
Jacob feels that Lakehill has prepared him well for college, and credits the school's excellent teachers, in-depth curriculum, and wide variety of available classes and electives.
Jacob's top college choices are Brown University, Columbia University, and University of California Berkeley. He has been accepted into all of them, but has not yet decided on which university he will attend.
He plans to major in Computer Science, an area in which he is quite skilled and that has been his hobby for many years. Jacob says that Mr. Dunklau, his Computer Science teacher at Lakehill, has had the biggest influence on him, as he has guided Jacob and his interest in Computer Science.
Jacob, whose favorite experience at Lakehill was learning how to operate a computer program called Jeroo with Mr. Dunklau, says his dream job is to be a software engineer, or almost anything having to do with computer programming.
Special Contributor:
Declan Devine, eighth grade
Sports Snippets
Spring Sports Gearing Up for Strong Seasons
The Lakehill Varsity Track Team competed at the Trinity Tiger Relays on Saturday, April 6, bringing home more medals for their efforts.
Emily Allton placed first in 1600 and 3200 meter races. Alexis Johnson won the 200 meters and brought home third in the 100 meters and long jump.
The team will be running the Landry Relays at Trinity Christian Academy in Addison on Friday, April 12 in preparation for the District Track Meet on April 26 and 27.
Varsity Tennis
The Varsity Tennis team heads
to the District Tournament on April 12 at L.B. Houston.
Varsity Baseball
The Varsity Baseball team finally played again last Monday against Prince of Peace, coming out with the win, 9-6. Josh Wood had a triple and Hudson Trent had a double and also drive in 4 to help propel the offense. Drew Norman and Jack Pippen both had multi-hit games. The Warriors will take on Desoto Canterbury on Thursday at home at 5:00 p.m.
Varsity Softball
The Lady Warrior Softball team takes on Desoto Canterbury on Thursday at home at 5:00 p.m.
Middle School Softball
The Middle School Lady Warriors softball team hosted Desoto Canterbury on the Thursday before Spring Break. McKinney Waggoner pitched two strong innings, and the Lady Warriors were patient at the plate and on the bases. The result was a 15-7 Lakehill victory.
In a rematch with Desoto Canterbury on Tuesday, April 9, the Lady Cougars made some clutch plays in the field to claim a 16-8 victory over the Lady Warrior. Mia Vafa led Lakehill with two powerful hits and several strong plays at shortstop.
The Middle School Lady Warriors will play at Watauga Harvest Christian on Thursday at 4:30 p.m.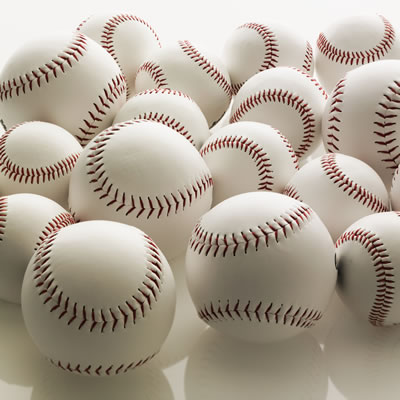 The Middle School Baseball team
played Tuesday, coming up short against Dallas Lutheran. The game ended in a score of 9-5. Everyone gave a good effort in the game with Trapp Hawthorne, Tucker Freeman, and Charlie Bayoud all pitching.
This Week at the ESC
Students in 6A prepared for spring this week and planted the first stages of the new butterfly garden.
They learned how to use a shovel, hoe, and spade as they planted a wealth of flowering plants and herbs that will attract butterflies during their migration. Then they had a chance to admire their work and enjoy a beautiful day outside!
Students in 6B had to deal with less than ideal weather at the ESC, but were able to explore caves, deserts, and ice worlds through an in-house big-screen presentation of Planet Earth.
What's Happening?
Lakehill Summer Camps!
Online Registration NOW OPEN!
Lakehill Summer Camps (June 10-August 9)
April 8 - 12
PFC Book Fair
Claim those lost P.E. uniforms, jackets, and lunch boxes this week. Everything that remains on Friday afternoon will be donated to charity.
April 12
PFC Executive Committee
April 12
Nothing But Nets
It's time for Lakehill's third annual Nothing But Nets tournament! Teams will compete in a 3-on-3 tournament the week of April 12. Each 3-member team must have 1 boy and 1 girl. Team sign-up is $12. Tickets to the final game will be be sold for $5. The first 100 will get free Paciugo at the April 12 game!
April 12
Middle School Game Night
April 13
Shoreline Spruce-Up at White Rock Lake
Join us to help clean-up this neighborhood treasure!
9:00 - 11:00 a.m.
April 15 - 19
Achievement Tests
April 17 - 19
Ninth Grade Biology Trip
April 17
Headmaster's Reception
6:30 - 8:30 p.m.
April 19
Early Release Day/Faculty Development
Students Released at noon
April 19 and 21White Rock Spring Games
Field events will be held Friday (5:00 - 9:00 p.m.) and 3-on-3 Basketball will be held on Sunday (11:00 a.m. - 6:00 p.m.).
Sign up now!
Teams and individuals in grades 1-8 are encouraged to participate!
April 20, 21
Earth Day Dallas, 10:00 a.m. to 6:00 p.m.
Contact Ms. Ekstrom to volunteer in the Lakehill booth at this annual event at Fair Park.
April 20
Upper School Prom
8:00 - 11:00 p.m. at Sambuca
April 24
National Honor Society/National Junior Honor Society Induction
Auditorium, 7:00 p.m.
The Warrior Shop is Open!
Visit us for all your spirit wear needs!