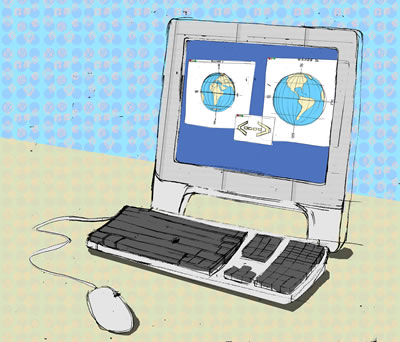 NACCHO Webinar: CDC's Building Resilience Against Climate Effects (BRACE) Framework
NACCHO is hosting a webinar on CDC's BRACE framework on Feb. 26, 2:00-3:30 PM EST. BRACE is a five-step process that helps local health departments (LHDs) incorporate the best available atmospheric science into a process designed to improve the quality of inputs and assumptions made during the traditional planning process. It also supports the development and implementation of a unified climate and health adaptation strategy for a jurisdiction. This webinar will provide background information about the BRACE framework, explore the individual steps of the framework, and provide lessons learned from LHDs that have begun implementing the framework. Register for the webinar here.
FDA Releases Two New Food Safety Rules
Through the Food Safety Modernization Act), the Food and Drug Administration (FDA) has released two food safety rules that will mandate produce safety standards and preventative control nationwide for the first time. The first proposed rule, Current Good Manufacturing Practice and Hazard Analysis and Risk-Based Preventive Controls for Human Food, will set standards for hazard management plans by food processors, manufacturers, and handlers. The second proposed rule,Standards for the Growing, Harvesting, Packing, and Holding of Produce for Human Consumption, will set standards for on-farm production, packaging, and storage of fruits and vegetables likely to be eaten raw. The proposed regulations mark a shift by FDA to a more prevention-oriented approach to protecting the nation's food supply. Learn more here.

FDA 50-State Workshop Follow-Up Letter and Minutes
As a follow up to the
Partnership for Food Protection (PFP)
50-State Workshop held on August 2012 in Nashville, TN, the FDA released a letter from the Deputy Commissioner for Foods, Mike Taylor, and minutes from the workshop. In the letter, Taylor expressed the value FDA places on the collaboration between their partners at the state, local, tribal, and territorial level on food safety. The FDA also expressed looking forward to working with their partners to create the best framework for a national integrated food safety system. NACCHO applauds FDA's efforts and is contributing to the work outlined by the PFP through staff and member participation on the Coordinating Committee and Local Agency Engagement Workgroup (established as a result of the August 2012 workshop).
Click here to read the minutes from the workshop
.
EPA Publishes National Water Program 2012 Strategy: Response to Climate Change
The Environmental Protection Agency (EPA) has released the National Water Program 2012 Strategy: Response to Climate Change. This document lays out EPA's long-term goals and specific actions to prepare for and build resilience to the impacts of climate change on water resources. The core programmatic elements of this strategy includes infrastructure; watersheds and wetlands; coastal and ocean waters; protecting water quality; and working with tribes. Learn more here.
Studies on Restaurant Food Handling and Food Safety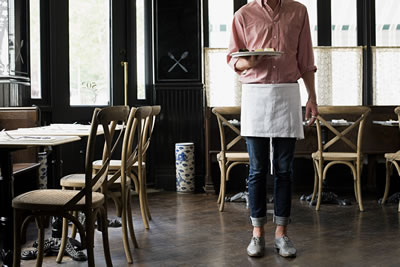 Practices
CDC Environmental Health Services has compiled a list of completed Environmental Health Specialists Network food safety studies that focus on restaurant food handling and food safety practices. Study topics include beef grinding logs, egg-handling practices, food cooling practices, food workers' food preparation practices, ill food workers, and more. Learn more here.
Transportation for America Guidebook: Making the Most of MAP-21
Transportation for America has released a guidebook on MAP-21,the Moving Ahead for Progress in the 21st Century Act, which was passed in 2012. The guidebook includes information on policies and programs on the new MAP-21 bill, such as performance measures, road/bridge repair, Transportation Alternative, and transit programs. This resource will help those at the municipal level understand the scope of changes in the federal law and determine how they can effect change at the local level. In addition, the guidebook includes a compendium of arguments community supporters can use to support the broadening of local transportation projects and options. Learn more here.
Study: Methane Leaks of Up to Nine Percent at Fracking Sites
Researchers from the National Oceanic and Atmospheric Administration and the University of Colorado in Boulder have released a report showing that up to four percent of methane produced at a Colorado natural gas fracking site is leaking into the atmosphere. At a Utah fracking site, nine percent of methane produced at the site was escaping through venting and leaks into the atmosphere. Methane is a greenhouse gas and has been found to be 20-times more potent than carbon dioxide over the course of 10 years. Learn more here.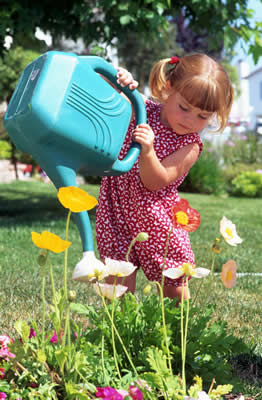 EPA Children's Health and the Environment in America Report
The EPA has released the third edition of America's Children and the Environment, which includes revisions made to address peer review and public comments made in 2011. The report is a compilation of information on children's health and the environment and shows trends for air, water, food, and soil contaminants that may affect children, childhood illnesses and health conditions, and concentrations of contaminants in the bodies of children and women of child--bearing age. Learn more here.
Opportunities
Visit the new NACCHO Career Network to look for public health career opportunities and to post any opportunities that you would like to publicize to NACCHO's members.
Calendar of Events
Feb. 4-5, Washington, DC
Feb. 7-9, Kansas City, MO
NACCHO's Environmental Health Toolkits
NACCHO's HiAP, Climate Change, Food Safety, Healthy Community Design, and PACE-EH Toolkits offer downloadable tools and resources for local health departments. These toolkits connect local health departments with tools and resources to help support environmental health functions, projects, and activities.

NACCHO welcomes any tools or resources you would like to share with local health departments. To submit a tool to the Environmental Health Toolkits, contact Amy Chang.
The National Connection for Local Public Health
The mission of the National Association of County and City Health Officials (NACCHO) is to be a leader, partner, catalyst, and voice for local public health departments.
National Association of County and City Health Officials
1100 17th Street, NW, 7th Floor
Washington, DC 20036