2013 Public Health Preparedness Summit to Offer Sessions Highlighting Environmental Health
Join us at the 2013 Public Health Preparedness Summit, March 12-15 in Atlanta. The goal of the Public Health Preparedness Summit is to strengthen and enhance the capabilities of public health professionals and other participants to prepare for, respond to, and recover from
disasters and other public health emergencies.

A selection of sessions will examine the role of environmental health in preparing for emergencies:
"Public Health Preparedness and Climate Change: Focusing the Lens" -

This session will provide an introduction to the relationship between climate change and public health preparedness, guidance on assessing local risks related to climate change, and strategies for incorporating climate change risk assessment into public health preparedness plans.

"

Prevention, Preparedness, Response and Recovery: the Multiple Facets of FDA's Food Defense Efforts"

"

Improving Food Defense Capabilities Through Cross Collaboration"

"The Importance of Planning for Heat Related Morbidity and Mortality"
Community Engagement for Environmental Health Emergencies in Vulnerable Communities: Anticipations for Replication"
"Integrated Planning, Response and Evaluation for Extreme Weather: Lessons Learned from the Blizzard of 2011 - Chicago, Illinois"
"Public Health Emergency Response to a Wildfire: Lessons Learned and Promising Best Practices"
"From Research to Training: Community Engagement for Environmental Health Emergencies"
For more details on the Summit, including the full agenda and registration information, visit
www.phprep.org
.
Public Health Uniform National Data System (PHUND$)
NACCHO is pleased to announce the launch of the Public Health Uniform National Data System or PHUND$, for use by LHDs and other public health agencies. PHUND$ is a Web-based public health financial data collection and analysis portal hosted on the NACCHO website.
PHUND$ was created to do the following:
Provide LHDs with timely, reliable, and uniform data to support assessment and decision-making;

Help NACCHO describe and monitor financial health and sustainability of the public health system;

Provide LHDs the ability to proactively assess their financial and operational performance;

Promote uniform public health financial management practices; and

Increase public health agency transparency.
PHUND$ is a joint effort between NACCHO and Peggy Honoré at the University of Southern Mississippi and is funded by the Robert Wood Johnson Foundation. For additional information, please contact Giselle Plata (gplata@naccho.org; 202-783-1376). Learn more here.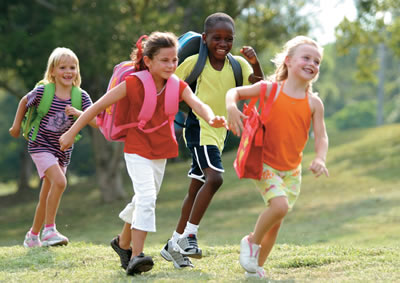 Children's Environmental Health HiAP Educational Documents
The Children's Environmental Health Network has released a briefing paper and fact sheet that provides an introduction to the connections between the environment and children's health. The documents provide examples of the many factors and sectors that shape children's environments, health, and future, and opportunities to create health-protective environments. Learn more here.

NACCHO PACE EH Toolkit
NACCHO's Protocol for Assessing Community Excellence in Environmental Health (PACE EH) Toolkit is now organized by PACE EH Task. New tools and resources have also been uploaded. Access the toolkit here.
New Data Added to the CDC Tracking Network
The Centers for Disease Control and Prevention (CDC) Tracking Network has released additional data related to health behaviors, community design, and climate change. The data includes the following:
EPA Smart Growth and Economic Success Report
The EPA's Smart Growth Program has released a report, Smart Growth and Economic Success. The report discusses about how smart growth development has economic advantages for developers, investors, local governments, and communities and is also environmentally sustainable. The report is the first in a series of reports that will focus on how smart growth strategies provide economic advantages for various stakeholders in the community. Learn more here.
Missouri EPHT's Community and Occupational
Indicators
Missouri Environmental Public Health Tracking (EPHT) has released a Community and Occupational Indicators to their Tracking Portal. The Community Indicators include information on five leading topics and Occupational Health includes 21 different types of indicators. LHDs can use these measures to assist in accreditation processes. Learn more here.
New Camp Lejeune Water Modeling Data Report
The Agency for Toxic Substances and Disease Registry has released a report on water modeling work conducted to understand when and where areas at Marine Corps Base Camp Lejeune drinking water was contaminated in the past. The report includes Resource Conservation and Recovery Act data collected on groundwater contaminants that came from above and below ground storage tanks. Scientists can use the data and information from the report to create computer models to estimate when the water supply wells were first contaminated. Learn more here.
CDC Flood Resources for EH Practitioners
The CDC has launched a spotlight feature on flood resources for EH practitioners. The feature includes general information for EH practitioners on flood issues including cleanup, food and water protection, EH training in emergency response, and guidance on microbial contamination. Learn more here.
CDC Internship Programs
The CDC's National Center for Environmental Health and the Agency for Toxic Substances and Disease Registry (NCEH/ATSDR) are offering paid 10-week summer internship programs for students who are curious about how environmental and human health are linked. Students will be introduced to environmental health at the federal level through collaborative projects, experiential learning opportunities, environmental health presentations, journal clubs, field trips, brown bag lunches, and mentoring relationships at NCEH/ATSDR. The internship programs include Collegiate Leaders in Environmental Health, Summer Program in Environmental Health, and Graduate Environmental Health.
Calendar of Events
Feb. 4-5, Washington, DC
Feb. 7-9, Kansas City, MO
NACCHO's Environmental Health Toolkits
NACCHO's HiAP, Climate Change, Food Safety, Healthy Community Design, and PACE-EH Toolkits offer downloadable tools and resources for local health departments. These toolkits connect local health departments with tools and resources to help support environmental health functions, projects, and activities.

NACCHO welcomes any tools or resources you would like to share with local health departments. To submit a tool to the Environmental Health Toolkits, contact Amy Chang.
The National Connection for Local Public Health
The mission of the National Association of County and City Health Officials (NACCHO) is to be a leader, partner, catalyst, and voice for local public health departments.
National Association of County and City Health Officials
1100 17th Street, NW, 7th Floor
Washington, DC 20036