Spotlight
Reminder: Request for Applications - Mentors for the Program Standards Mentorship Program
NACCHO invites LHDs to submit applications to participate as a mentor in the second cohort of the NACCHO Mentorship Program. Selected mentors will work with peer LHDs to share experiences and provide guidance, tools, and resources related to the Program Standards. To learn more about the first cohort's experience, check out this video.

The overall objective of the mentorship program is to match LHD practitioners experienced in applying the Retail Program Standards with LHDs currently or newly enrolled in the program standards and looking for guidance, tools, resources, and recommendations for achieving a standard or standards. This opportunity will provide capacity building and networking opportunities among the LHDs participating in the mentorship program.

The anticipated amount awarded to each selected mentor LHD will range from $8,000-18,000, depending on the number of mentees that will be taken on by the mentor. The application deadline is November 9 at 8:00 PM EST.
This initiative is funded by a cooperative agreement
between NACCHO and the Food and Drug Administration.

The request for applications for mentees for the mentorship program will be available in November/December. If you have any questions, please email Becky Johnson.
National Drinking Water Advisory Council: Request for Nominations
The Environmental Protection Agency (EPA) invites nominations of qualified candidates for a three-year appointment to the National Drinking Water Advisory Council. Established by the Safe Drinking Water Act (SDWA), the council provides practical and independent advice, consultation, and recommendations to the EPA on the activities, functions, policies, and regulations required by the SDWA. The EPA seeks to fill four new vacancies (two from state and local agencies and two from the general public) through Dec. 15, 2015. If you are interested in being nominated, e-mail your CV and letter of interest to NACCHO at
achang@naccho.org
by
Nov. 15
.
To learn more, click here
.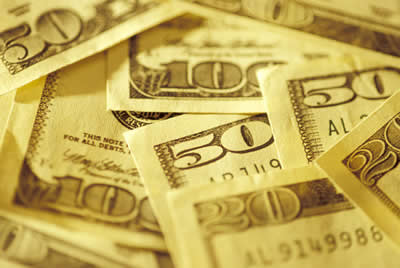 Travel Scholarship Opportunity: Climate Change and Health Meeting
NACCHO will provide several full travel scholarships to an upcoming CDC-NIH Climate Change and Health Meeting for interested LHD staff. The meeting will be held Jan. 30-31, 2013, in the HH Humphrey Building in Washington, DC. To be considered for a scholarship, send your contact information to
Jacques Colon
by
Nov. 9
. Questions may be sent to
Jacques Colon
.
Hurricanes and Food Safety Resources
NACCHO has collected a variety of tools and resources to help ensure food safety during hurricanes, severe storms, power outages, and floods. The tools and resources include tips, step-by-step guides, and training manuals on maintaining food safety for consumers, food safety managers, and trainers of food workers. Access the tools and resources below:

For Consumers:
* FDA Food Facts: What Consumers Need to Know About Food and Water Safety During Hurricanes, Power Outages, and Floods
* USDA: A Consumer's Guide to Food Safety - Severe Storms and Hurricanes
For Retail Food Safety Managers:
* APC: Emergency Handbook for Food Safety Managers
* APC: In an Emergency: Food Service Fact Sheets
For Food Safety Worker Training:
* APC: Emergency Readiness for Food Workers: Trainer Guide
Feedback on CIFOR Resources
The RAND Corporation is conducting an external evaluation of the Council to Improve Foodborne Outbreak Response (CIFOR) Guidelines for Foodborne Disease Outbreak Response & Toolkit. State and local public health professionals involved in foodborne disease outbreak activities are encouraged to participate in this brief survey to help CIFOR understand the use and impact of the Guidelines and Toolkit and to improve future resources. The survey will take approximately 15 minutes to complete. Please complete the survey only once, even if you have received multiple invitations. You do not need to be familiar with the Guidelines or Toolkit to be eligible for the survey. Click here to complete the survey now.
2012 NACCHO Environmental Health Model and Promising Practices
NACCHO has featured LHDs' environmental health programs that were selected as the 2012 NACCHO Model/Promising Practices in NACCHO's Model Practices Database. The following practices were reviewed by a committee of peers and were determined to be innovative programs, resources, administrative practices, or tools that demonstrate exemplary and replicable qualities in response to a local public health need.


Model Practices
Denver Department of Environmental Health - Clean Air at Schools: Engines Off

Harris County Public Health and Environmental Services - Advancing Environmental Equity Using PACE-EH

Mohave County Department of Public Health - Public Health Nuisance Program Funding

Salt Lake Valley Health Department - Partnership in Responsible Electronic Recycling

Tri-County Health Department - Cross Connection Control and Backflow Prevention Training: The Backflow Roadshow
Promising Practices
Cuyahoga County Board of Health - Using Continuous Quality Improvement to Decrease Critical Risk Factors in Food Services

Martin County Health Department - Mercury in Seafood Education Project

Plano Environmental Health Department - Application of Quick Response (QR) Codes to Heath Permits

Salt Lake Valley Health Department - Restaurant Inspection Website Tool for Reducing Critical Violations

Tri-County Health Department - Solid and Hazardous Waste Facility Oversight Program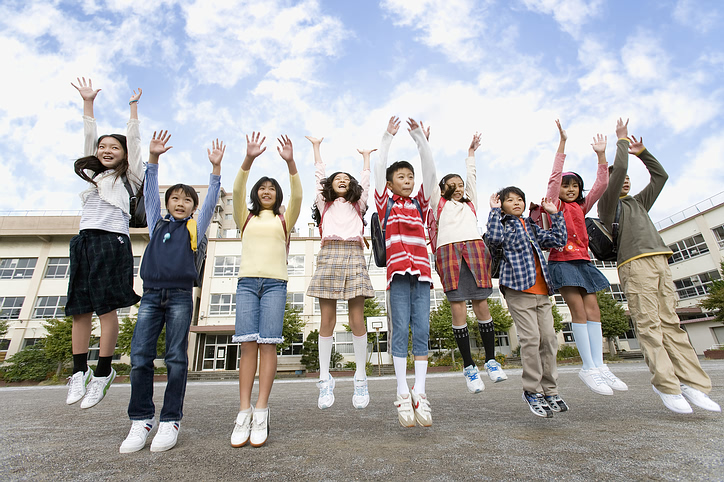 CDC Children's Environmental Health Feature
The CDC website features an article on children's environmental health and what the
CDC Environmental Public Health Tracking Network
is doing to collect data and information on children's health. The Tracking Network provides information on why children are at a greater risk for health effects from environmental exposures, how exposures can affect a child's growth and development, and ways to protect children from environmental exposures.
Learn more here.

Guidebook: Promoting Active Transportation
The American Public Health Association and the Safe Routes to School National Partnership have released a guide, Promoting Active Transportation: An Opportunity for Public Health. The guide provides information on the importance of health being considered in transportation and decision-making. The guide includes examples of how to become involved with transportation, land use, and built environment decisions at various levels in the community; how public health professionals can lead efforts to develop active transportation policies, and suggestions for ways to engage stakeholders.
Read the guide here
.
NLM's Interactive Website, Tox Town
The National Library of Medicine has launched an interactive website called "Tox Town" to introduce students from middle school to college to everyday toxic chemicals. The website explains about everyday environmental health concerns and toxic chemicals using imaginary communities and non-technical descriptions of the chemicals.
Visit the website here.

Voluntary Guidelines for States: Development and Implementation of a School Environmental Health Program
The EPA has released the
Voluntary Guidelines for States: Development and Implementation of a School Environmental Health Program
. The guidelines provide recommendations on six steps to build or enhance a school environmental health program. In addition, the guidelines include a model K-12 environmental health program that incorporates EPA's health programs such as Tools for Schools and ENERGY Star for K-12 Schools.
Learn more about the guidelines here.
CDC Public Health Response to a Changing Climate Feature
The CDC website has a feature on what the CDC's Climate and Health Program is doing to prevent and adapt to health effects of climate change. The feature discusses common signs of a changing climate, including sea-level rise, heat waves, poor air quality, and extreme weather. The CDC Program identifies populations vulnerable to the effects, predicts future trends, develops surveillance systems to monitor and respond to emerging health threats, and engages in activities to manage current and future health risks. In addition, the feature discusses CDC funding available for states and cities to prepare and develop capabilities to deal with climate change health risks.
Learn more here.
Promoting Environmental Health Career Video

The Association of Environmental Health Academic Programs has released a video that is targeted to college-bound high school students to promote environmental health (EH) degree programs. The video can be a tool to promote EH degree and teach the public about EH. The video includes information on EH professionals and how the shortage of EH workers puts the public and environment at risk. View the video here.
Opportunities
Invitation to Participate in a Survey on Noroviruses
Questions can be directed to Katherine Kosa of RTI at 800-334-8571, Ext. 23901 or norovirus@rti.org.
ASTHO Tracking Fellowship Program
Deadline: Nov. 2 by 5:00 PM EDT (LHDs are eligible to apply if partnered with an unfunded state)
EPA Webinar: Integrated School Health Tools for Districts
Nov. 7, 2:00 PM-3:00 PM ET
ATSDR Webinar: Improving Community Health Through Land Reuse and Development
Nov. 8, 2:00 PM-3:00 PM ET
RFP: NACCHO Mentorship Program for the FDA Program Standards
Deadline: Nov. 9 at 8:00 PM ET
Intersectoral Collaboration for Health: Reports from Local Health Departments
Nov. 16, 11:30 AM-1:00PM PT
RFP: Brownfields Area-Wide Planning Grant
Deadline: Nov. 30
Environmental Justice Small Grants Program
Deadline: Jan. 7, 2013
Visit the new NACCHO Career Network to look for public health career opportunities and to post any opportunities that you would like to publicize to NACCHO's members.
Calendar of Events
Nov. 13-16, Charlotte, NC

National Biomonitoring Networking Meeting
NACCHO's Environmental Health Toolkits
NACCHO's Climate Change, Food Safety, Healthy Community Design, and PACE-EH Toolkits offer downloadable tools and resources for local health departments. These toolkits connect local health departments with tools and resources to help support environmental health functions, projects, and activities.

NACCHO welcomes any tools or resources you would like to share with local health departments. To submit a tool to the Environmental Health Toolkits, contact Jacques Colon.
The National Connection for Local Public Health
The mission of the National Association of County and City Health Officials (NACCHO) is to be a leader, partner, catalyst, and voice for local public health departments.
National Association of County and City Health Officials
1100 17th Street, NW, 7th Floor
Washington, DC 20036