Resources

NEHA Tracking in Action: Workforce Implementation
Training
The National Environmental Health Association (NEHA) and CDC offer a Web-based course on how Environmental Public Health Tracking (Tracking) programs work with local health departments and community-based organizations. The training provides real-life examples of grantee tracking programs and networks and how they have partnered with local programs and organizations to address environmental health concerns. Free CEU credits are available from NEHA upon completion of the course. To learn more, click here.
RRT Manual of Best Practices
The Food Protection Rapid Response Teams (RRTs) has developed the "RRT Manual of Best Practices" with tools for program improvement on response, such as communication standard operating procedures, traceback, and joint investigations. This manual along with the upcoming volume will establish metrics for rapid response capabilities that will allow RRTs to assess their status, create improvement plans, and measure accomplishments and impact. The manual is available upon request by contacting the Division of Federal-State Relations at [email protected].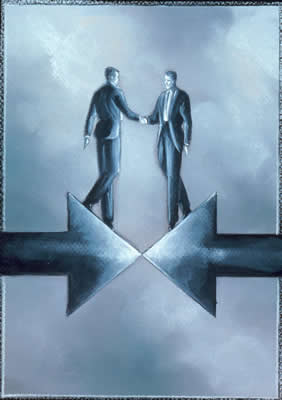 Implementing the National Prevention Strategy at the Local Level
NACCHO is proud to present a two-part series webinar, "Implementing the National Prevention Strategy at the Local Level". The first part of the series, "Working with Non-Traditional Partners to Improve Community Health", focused on helping local public health officials and staff members implement the National Prevention Strategy by working with non-traditional partners at the local level using a Health in All Policies approach. The second part of the series will include local health department success stories in using a multi-sector approach to building healthier communities and combating tobacco, obesity and chronic disease. To register for the webinar on October 26 from 2:00-3:00 PM ET, click here.
Florida Department of Health "HIA Analysis Framework"
The Florida Department of Health has released a report, HIA Analysis Framework, which compares the Health Impact Assessment (HIA) process that Florida uses with CDC best practices. The report also explores how HIA is used nationally and internationally and recommends public health priorities to which the HIA tool could be applied. Read the report here.
Guide to Developing and Implementing Greenhouse Gas Reduction Programs
The Environmental Protection Agency has released Resource Conservation and Recovery: A Guide to Developing and Implementing Greenhouse Gas Reduction Programs, a climate and energy strategy guide for local governments. The guide provides comprehensive information for local government staff and policymakers on designing and implementing conservation and recovery programs. Additionally, the guide features cases studies and examples from communities across the nation and links to technical resources and sources of funding. Access the guide here.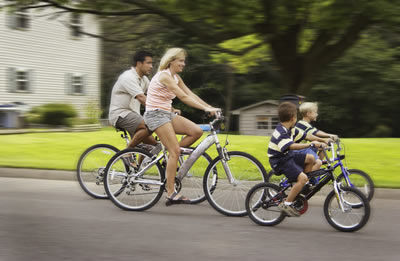 County Health Rankings & Roadmaps: What Works for
Health
County Health Rankings & Roadmaps has released What Works for Health, an online searchable menu of policies and programs focusing on factors that make communities healthier places to live, learn, work, and play. Local leaders can choose a health factor of interest (e.g., environmental quality, tobacco use, access to healthcare) and browse through the evidence ratings for particular programs, policies, or system changes that address the health factor of interest. Learn more here.
CDC Webinar: "Drought: When Every Drop Counts"
The CDC and the American Public Health Association are co-sponsoring a four-part webinar series, "Drought: When Every Drop Counts". The series discusses significant overarching public health issues related to drought, highlights some of these impacts, and focuses on several American Indian and Alaska Native communities. Parts I and II, archived, focus on the public health implications of the drought and discuss the state and local response. Part III will be presented on October 10th from 1:00-2:00 PM ET and will focus on adapting to the drought. Learn more here.
Webinar Series: Local Work in Community Health Assessment and Health Improvement Planning
The Florida Department of Health is presenting a series of webinars spotlighting local work in community health assessment and health improvement planning during October. The webinars will feature four multi-county collaboratives (covering a total of 25 CHDs) that worked on agency accreditation preparation and community health improvement processes and six projects that integrated community health and environmental health improvement planning. The webinars will highlight the projects' successes, challenges and barriers, and lessons learned. Learn more here.
"Mosquito Control" and "Brownfields" Policy Statements
NACCHO has updated policy statements on "Mosquito Control" and "Public Health Principles and Guidance for Brownfields Policies and Practices." The mosquito control policy statement affirms NACCHO's continued support for federal, state, and local assistance in developing, maintaining, and funding sustainable mosquito management programs in local jurisdictions and includes updated policies, facts, and figures. NACCHO's brownfields policy statement urges federal, state, and local governments to produce and support policies and resources that identify, remediate, and redevelop brownfield sites. Updates include the EPA's definition of brownfields, support for using HIA and the Protocol for Assessing Community Excellence in Environmental Health to assess brownfield sites, and updated facts and figures.
Read NACCHO's environmental health policy statements here
.