All of this creativity got us thinking. Is the name "Run Walk Ride Fundraising Council" too limiting to describe our mission of linking you to peer-to-peer fundraising's must-know information and people?
Should we stick with RWRFC? Do we need to add a tagline?
We'd love your thoughts in this
short, two question survey
. We'd appreciate your help -- and we'll send one randomly-selected respondent a Starbucks gift card as a thank you.
President
Run Walk Ride Fundraising Council
PS - SAVE THE DATE! Our 2014 conference will be held on February 24 & 25 at the W Atlanta Midtown. Details in October.
Break On Through to the Other Side
Increasing Your Return on Run Walk Ride Events
Seventy percent participant turnover has become accepted as the norm - it should be considered an epidemic. We accept that we will have to find enough new participants to replace the nearly three-fourths we lost since last season. Our industry has taken the phrase doing more with less to a whole new level.
While participant acquisition can, and should be an integral part of our Run Walk Ride events, its value stems from remembering that it serves as the start of a relationship. It's time to change the way we think about our participants and remember why they became participants in the first place.
Where to start?
Let data inform your strategy to develop a relationship. Begin by making sure communications are timely, personal and relevant to each individual.
Click here for ideas to begin remedying the "status quo epidemic"
Content sponsored by
Industry News
The Wall Street Journal reported that charities using the New York City Marathon to raise funds are struggling to meet their goals this year, in part because of the hurricane-induced cancellation of last year's race. Almost 50% of the

charity slots remain unfilled. (Click here for the full article)
The Bank of America Chicago Marathon will recognize John Nichols, for raising $43,000 for the Spinal Cord Injury Association of Illinois, as the third annual recipient of the Richard M. Daley and Maggie Daley Award. The award honors the Bank of America Chicago Marathon participant who raisesthe most funds for charity.

(Click here to read more)
The first RBC Run for the Kids event will take place over the weekend of September 21-22, 2013 in Toronto to support

a program to help Canadian families navigate the

complex web of mental health services. (Click here for more information)
Development Centers Inc announced their first annual River Splash Dash scheduled for August. The event will promote early childhood development and raise awareness for their work

with developmentally disabled persons

in Detroit and neighboring Wayne County. (Click here to read more)
First Step to Better Results
Identify Your Outliers
Nearly every peer-to-peer fundraising program has a small, passionate group of supporters who deliver a disproportionate share of its revenue. These are your "outliers." Cultivating them is the best path to growth. Ignoring them can lead to disaster. Have you identified your outliers?
Pull a report of all participants in your event that includes participants' names and the total amount of money they

have fundraised, make sure to include self-donations as well.

Sort the data by "amount fundraised" by the participants, with the greatest amount at the top, and the zero balance people at the bottom.

Draw a line at the top 3% of participants and determine what percentage of your total fundraising those people are responsible for.
Once you've identified this VIP group, it's time to cultivate them. Click here for guidance on making the most of your outliers from the team at Event 360.
Alternative Endurance Events on the Rise
Nearly 2/3 of participants want to support a cause
Alternative endurance events (obstacle challenges and themed runs) have become equal in popularity to more traditional running events (marathons and half marathons) according to a new survey of 2,000 U.S. adults conducted by Eventbrite and Harris Interactive. An estimated $250M industry, obstacle challenges and themed runs are gaining traction around the world.
Peer-to-peer fundraisers should be encouraged because the survey revealed that n

early two-thirds (63%) of current and potential themed run participants want to support a cause.
Other key findings confirm a trend we've seen - that participants are looking for shared experiences:
Click here for more information
Optimizing Your Fundraising Website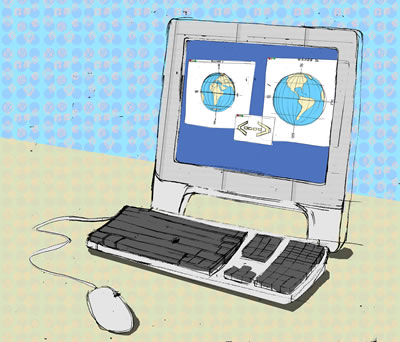 Peer-to-peer fundraising events have five times as many donors as participants yet many times the donor experience is an afterthought when designing event websites. In fact, new research shows that 75% of young donors are turned off by out-of-date websites.
A recent audit of the donor experience of the 2012 Run Walk Ride Thirty revealed that 60% of the top 30 events have a donate button on the home page, 20% enable donors to search for a participant on the home page and 43% provide a direct link to donate in the search results.
Is your event website optimized for donors?
Consider the following ideas:
Content sponsored by
Do you have news you'd like us to share?
Interested in free access to our webinars and recordings, online promotion of your organization, a copy of the RWR Thirty CD and much, much more?
Join the Run Walk Ride Fundraising Council today!
Looking for a new professional adventure?
This month's featured job: