WEST COAST REGION:
Another Great Race Season Comes to A Close

Kaiser, Whelden, and Carpenter take class championships for 2012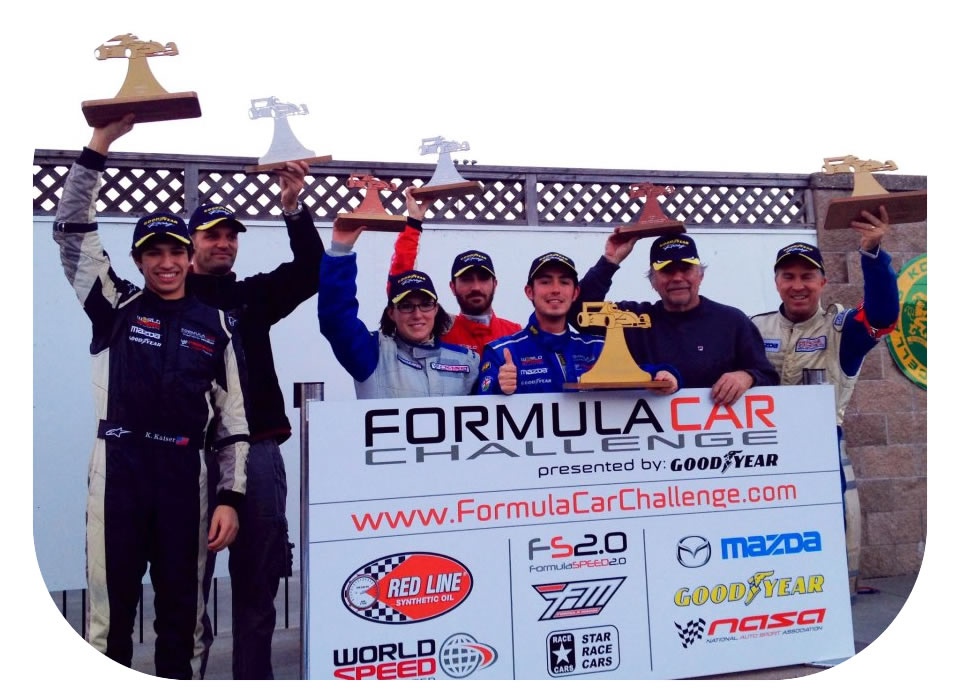 Sonoma, CA
November 12th, 2012

The Formula Car Challenge presented by Goodyear visited Sonoma Raceway for the double header finale this past weekend, and after two great days of racing the final points we tallied up, and the champions were crowned.

Heading into the weekend the Pro FM, and FormulaSPEED2.0 class championships were already locked, but the FM championship was still up for grabs.

On Saturday Steve Brown held off a hard charging Todd McAllister for the Formula Mazda class win followed by Stew Tabak. Bruce Carpenter finished 4th. Brown won again on Sunday, followed by Jensen and Carpenter. Carpenter's third place finish was enough to win the 2012 FM title.

2012 FCC presented by Goodyear West Coast Region Champions

"We have to thank all of the competitors who participated this season," noted Series Official Ben Hettema. "We had 43 unique racers take place in our events this season, and that made for some very exciting racing. Of course it also couldn't have been as successful without the help of our marketing partners; Mazda, Goodyear, Red Line Oil, and NASA."

The series heads to Southern California next for a double header on the Auto Club Speedway road course on January 26th - 27th.

About The Formula Car Challenge presented by Goodyear: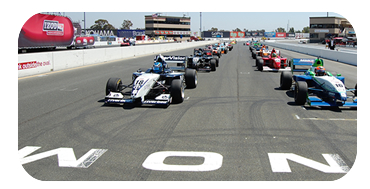 The Formula Car Challenge presented by Goodyear is a regionalized open wheel racing series with an annual national championship. There are multiple regions across the country, and each region has unique features and events.

Once a year the regions meet for the FCC National Championships. The championship features a multi-class format -Formula Mazda (FM), Pro Formula Mazda (PFM), and the FormulaSPEED2.0 (FS2.0). All classes are powered by Mazda, and equipped with Goodyear Racing tires.

Each region is supported by a Region Promoter who is well versed in racing, and who can provide assistance to teams and independent drivers.

The series is partnered with Goodyear, Mazda USA, MAZDASPEED Motorsports Development, Red Line Oil, GoPro, and NASA Pro Racing.