Village Board Meeting Highlights
The Village Board held its regular meeting on Monday, February 4. The Board:
Approved a Sewer Rate Increase for 2013 of 33%. More information about this increase will be available in the coming weeks.
The next Village Board meeting will be held on Tuesday, February 19.
~~~~~~~~~~~~~~~~~~~~~~~~~~~~~~~~~~~~~~~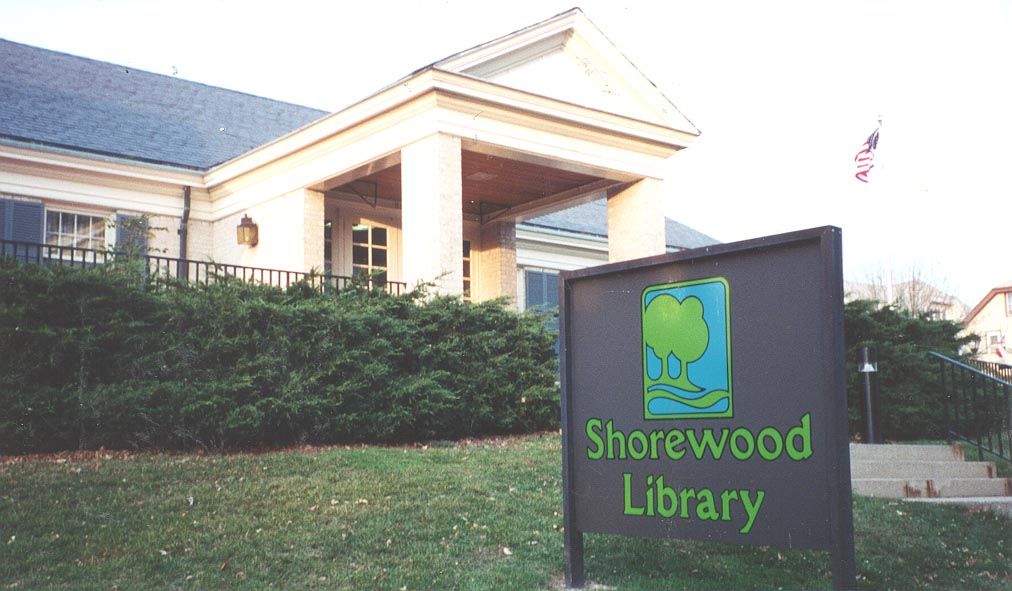 Happy Anniversary to Shorewood Library
On Saturday and Sunday, February 9 & 10, Shorewood Library will celebrate our anniversary! It's been 10 short years since we moved into the current Village Center building on Murray Avenue, and 110 years since the Village of Shorewood first started a public library.
To celebrate, we've put together two great events. On Saturday, February 9 from 5:30-7:30 p.m., we invite you to attend a fundraiser gathering hosted by the Friends of the Library. The funds raised will help the Friends build an Early Literacy Center in the library. The center will provide more hands on resources for children to engage them in all aspects of literacy and learning from a young age.
On Sunday, February 10 from 1-3 p.m, join us at a community open house with balloon twisting, face painting, musical entertainment provided by Shorewood students, a magician, and, of course, cake. We hope you'll join us!
In anticipation of the anniversary, we have been combing through historical material that we've accumulated over the years and archival documents about the library provided by Shorewood Historical Society. We've been posting some fun pictures on our facebook page, and will showcase the historical documents and images during the anniversary events!
Back to Top
~~~~~~~~~~~~~~~~~~~~~~~~~~~~~~~~~~~~~~~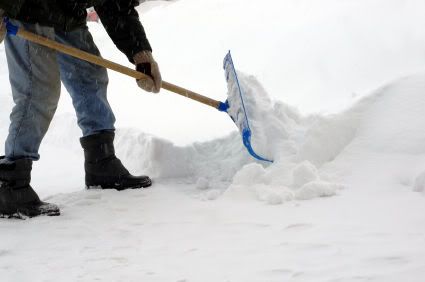 A Friendly Reminder from the Shorewood Police Department

With all the snow we have been having, please make sure your sidewalks are clear of snow and ice. If you want to report unshoveled sidewalks, please call our dispatch center at 351-9900 to report or email to police@villageofshorewood.org and an officer will follow up on the complaint.
Back to Top
~~~~~~~~~~~~~~~~~~~~~~~~~~~~~~~~~~~~~~~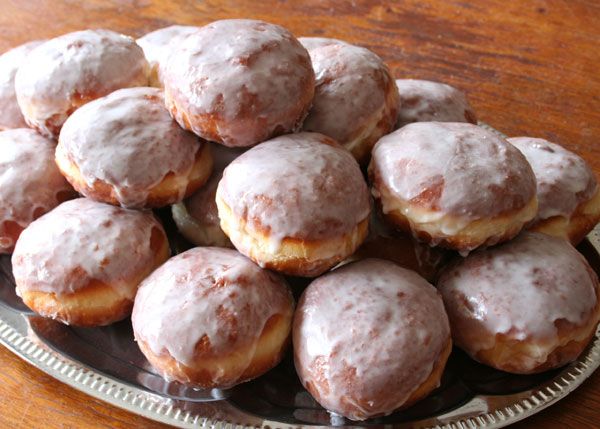 Senior Fat Tuesday Celebration
The Senior Resource Center will have Paczki (filled donuts) and coffee on Tuesday, February 12 from 10 - 11 a.m. Village staff and residents are encouraged to stop by and enjoy a traditional Fat Tuesday treat while supplies last.
Back to Top
~~~~~~~~~~~~~~~~~~~~~~~~~~~~~~~~~~~~~~~
Neighborhood Mediation Program
There are many types of problems that may arise between neighbors. Some of the most common are noise, property boundaries, or disputes between landlords and tenants. Most often, just discussing the problem with your neighbor or landlord or tenant can resolve the issue. But when that doesn't help, the Village of Shorewood is pleased to offer mediation services for its residents. Mediation is a voluntary process in which two or more parties to a dispute try to resolve their differences with the assistance of a neutral third party (a mediator). Mediation sessions are informal, structured discussions to help clarify the issues and improve dialog between parties in an effort to reach an amicable agreement beneficial to all participants.
The Village of Shorewood Neighborhood Mediation Program promotes, provides and encourages mediation in an effort to strengthen our neighborhoods and community. Participants in the mediation process show a true community spirit in their willingness to more fully understand the problem, address the underlying issues and work mutually toward quick, satisfactory resolution. We invite those with dispute issues to consider this option for resolving their conflicts.
This service is free to Shorewood residents. For more information about the Shorewood Neighborhood Mediation Program, please call 414.271.5464.
Back to Top
~~~~~~~~~~~~~~~~~~~~~~~~~~~~~~~~~~~~~~~
Annual Reports
The annual reports from Planning and Development and Public Works, which provide the Village Board with an update of operations from the previous year, are now available online. Please click on the links above to view these reports.
Back To Top
~~~~~~~~~~~~~~~~~~~~~~~~~~~~~~~~~~~~~~~
Author Visit with Lisa McMann


Lisa McMann is the author of the Wake trilogy (Wake, Fade and Gone), along with other YA titles, Dead To You and Cryer's Cross. Her latest YA offering, Crash, came out in January. She is also the author of the popular Unwanteds series for children. At this visit, she will be promoting her newest effort, writing the third installment in the Infinity Ring series.

Check out some of her books before she arrives, plan to get some signed, and come join us in hearing this big-name author speak about her work and answer questions!

Visit with the bestselling author on Monday, February 11 at 6:30 p.m. As usual, there will be refreshments and a drawing for an autographed book.




Back to Top
~~~~~~~~~~~~~~~~~~~~~~~~~~~~~~~~~~~~~~~
Free Tax Assistance for Seniors
FREE Tax Help provided by volunteers from AARP will be available at the Senior Resource Center on Thursdays from Feb 7 - April 12, 2013 from 1- 5 p.m. Appointments are required. Please call the
Senior Resource Center at 414-847-2727 to schedule an appointment.
AARP volunteers cannot help with rental properties or recent divorce. NOTE: PLEASE DISREGARD AN EARLIER NOTE THAT CAPITAL GAINS ARE NOT HANDLED! THEY ARE COVERED ROUTINELY.
Back to Top
~~~~~~~~~~~~~~~~~~~~~~~~~~~~~~~~~~~~~~~
Is your Block the Shorewood "Neighborhood of the Year"?
The third annual Shorewood Neighborhood of the Year contest is underway, with applications accepted through February 28, 2013. Winners of the contest, sponsored by the Shorewood Connects project, will have their block featured in an edition of Shorewood Today and will have the opportunity to march behind the "Shorewood Neighborhood of the Year" banner in Shorewood's annual Fourth of July parade. In addition, signs noting the award will be placed on the winning block. Past winners include the 2600-2700 block of E. Shorewood Blvd. and the 4200 block of N. Ardmore Ave.. The one-page application is easy to complete. Go to the "Shorewood Connects Neighbors" Quick Link on the Village of Shorewood's website www.villageofshorewood.org today!
Back to Top
~~~~~~~~~~~~~~~~~~~~~~~~~~~~~~~~~~~~~~~
Shorewood High School Winter Musical: Godspell
Thurs., Feb. 7 through Feb. 9 at 7pm, Sun. Feb. 10 at 2pm.
Shorewood High School Auditorium
Shorewood High School proudly announces GODSPELL as its Winter Musical. This upbeat and energetic musical by Stephen Schwartz, is a modern and refreshing account of the Gospel according to St. Matthew. SHS's GODSPELL has a cast of 22 talented actors, a live pit orchestra featuring SHS band students, and a crew of over 20 talented technical theatre artists!
GODSPELL premieres on Thursday, February 7 and runs through Sunday, February 10, 2013. Ticket prices are $10 for adults and $5 for students. Tickets are available from any cast member, by mailing your order to Shorewood High School (Attn. Mr. Joe King) at 1701 E. Capitol Dr., by calling the box office at 414-963-6940, or by emailing the box office at BoxOffice@shorewood.k12.wi.us.
712 Book Club Meeting
Thurs., Feb 21 at 4 pm
Shorewood Library
Book Club is a place to come and meet new people, talk about books, eat some pizza, expand your mind, share your opinions, and relax. We meet once a month from January-April, giving you something other than the prospect of summer vacation to help you get through the long winter months!
This month the book is All These Things I've Done by Gabrielle Zevin
Band-O-Rama Concert (Grades 4-12)
Thurs., Feb 21 at 7 pm
High School Arena
Featuring the combined Atwater and Lake Bluff fifth and sixth grade bands, Shorewood Intermediate School seventh grade concert band and eighth grade Symphonic Band and Shorewood High School Concert Band.
The purpose of this program is to show students and their parents the progression of musicianship from beginners, all the way through high school. Admission to all district band concerts are free.
Shorewood Intermediate School Show Circle
Fri., Feb 22 and Sat. Feb 23 at 7 pm
High School Auditorium
Shorewood intermediate school Show Circle is a talent show for the 7th and 8th graders of Shorewood Intermediate School.



Special Village Board and CDA Meeting

Monday, February 11, 2013 at 6:30 PM

Court Room

Parks Commission

Tuesday, February 12, 2013 at 5:30 PM
Manager's Office

Pedestrian and Bike Safety
Tuesday, February 12, 2013 at 7:00 PM
Committee Room



Library Board Meeting

Wednesday, February 13, 2013 at 4:30 PM
Village Center



Court
Tuesday, February 19, 2013 at 5:00 PM
Court Room

Village Board Meeting

Tuesday, February 19, 2013 at 7:30 PM
Court Room



Shorewood Business Improvement District

Wednesday, February 20, 2013 at 8:30 AM

Health Tip
Studies have linked high stress levels to making a person more susceptible to catching colds and flu. Minimize your stress by working reasonable hours at your job. Aim for at least one night per week to spend with friends and family.
Environmental Tips
Winterize your bike for commutes and errands. Although biking can be a bit trickier in snow, you can often still bike when the weather gets cold. Use wide tires, wear layers and protect your hands and feet. Take care to identify roads that will give you enough room to ride with snow on the sides and know when the weather may be too bad to ride safely.