Village Board Meeting Monday, February 4
The Village Board will hold its regular meeting on Monday, February 4. The Board will:
Consider a Sewer Rate Increase

Discuss Village Hall Parking Lot Design Alternatives
~~~~~~~~~~~~~~~~~~~~~~~~~~~~~~~~~~~~~~~

Sit Down with Sandy

State Representitive Sandy Pasch will be holding a "Sit Down with Sandy" town hall meeting at the Village Center on Sunday, February 3 from 12:00 - 1:00 pm.

The town hall is open to the public and is intended to give constituents of the 10th Assembly District - including Shorewood, Riverwest, and much of Milwaukee's North side - an opportunity to meet directly in order to express any questions or concerns they may have. Those who are unable to attend the town hall meeting can also contact Representative Pasch at her Madison office with any questions or concerns:

Phone: 608.266.7671

Toll-Free: 888.534.0010

Email: Rep.Pasch@legis.wi.gov

Back to Top
~~~~~~~~~~~~~~~~~~~~~~~~~~~~~~~~~~~~~~~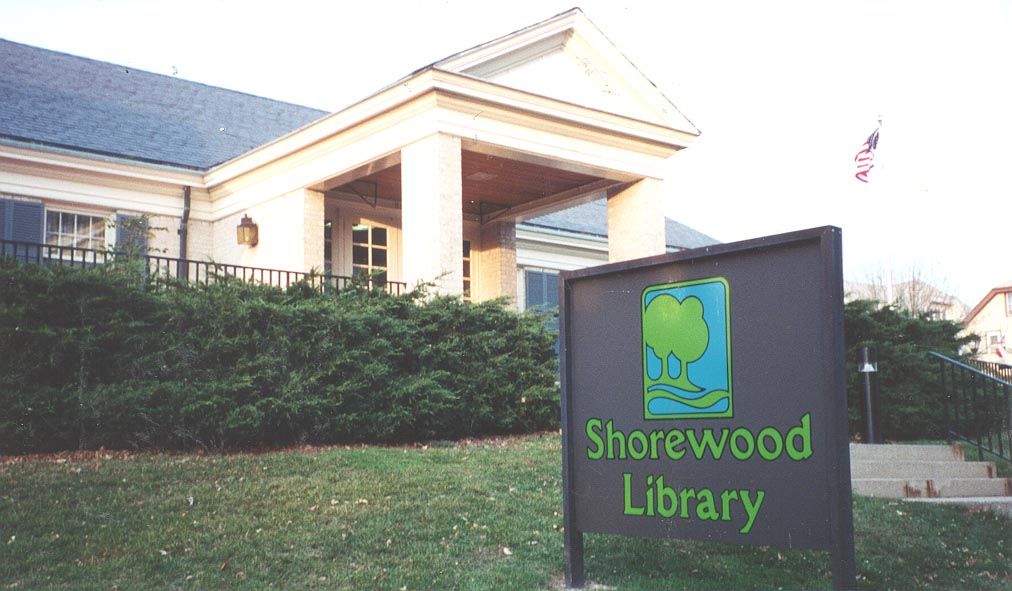 Happy Anniversary to Shorewood Library
On Saturday and Sunday, February 9 & 10, Shorewood Library will celebrate our anniversary! It's been 10 short years since we moved into the current Village Center building on Murray Avenue, and 110 years since the Village of Shorewood first started a public library.
To celebrate, we've put together two great events. On Saturday, February 9 from 5:30-7:30 p.m., we invite you to attend a fundraiser gathering hosted by the Friends of the Library. The funds raised will help the Friends build an Early Literacy Center in the library. The center will provide more hands on resources for children to engage them in all aspects of literacy and learning from a young age.
On Sunday, February 10 from 1-3pm, join us at a community open house with balloon twisting, face painting, musical entertainment provided by Shorewood students, a magician, and, of course, cake. We hope you'll join us!
In anticipation of the anniversary, we have been combing through historical material that we've accumulated over the years and archival documents about the library provided by Shorewood Historical Society. We've been posting some fun pictures on our facebook page, and will showcase the historical documents and images during the anniversary events!
Back to Top
~~~~~~~~~~~~~~~~~~~~~~~~~~~~~~~~~~~~~~~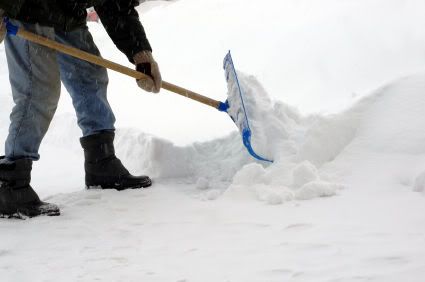 A Friendly Reminder from the Shorewood Police Department

Please make sure your sidewalks are clear of snow and ice. If you want to report unshoveled sidewalks, please call our dispatch center at 351-9900 to report or email to police@villageofshorewood.org and an officer will follow up on the complaint.
Back to Top
~~~~~~~~~~~~~~~~~~~~~~~~~~~~~~~~~~~~~~~
Off-Duty North Shore Firefighter is a Hero
North Shore Fire/Rescue would like to acknowledge Firefighter Kevin Eggert who, while off duty, risked his life to pull a women from a burning car that had been involved in a vehicle accident in the City of Milwaukee. See the story from Fox 6 News, here.
Back to Top
~~~~~~~~~~~~~~~~~~~~~~~~~~~~~~~~~~~~~~~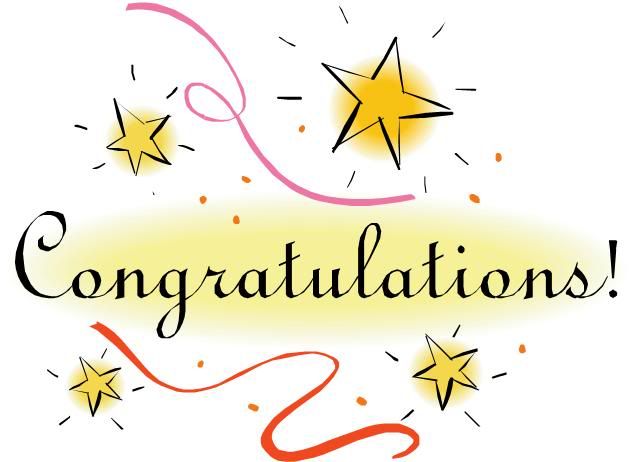 Employee Anniversaries
Congratulations to the following employees who celebrate their anniversary in January:

Bruce Adyniec DPW 28 years
Russ Falkowski DPW 28 years
Nancy Shimon Library 18 years

Monica Merkel DPW 16 years

Theresa Pfeil Police 14 years

David Henson Planning 1 year

Cody Smith Police 1 year

Back to Top
~~~~~~~~~~~~~~~~~~~~~~~~~~~~~~~~~~~~~~~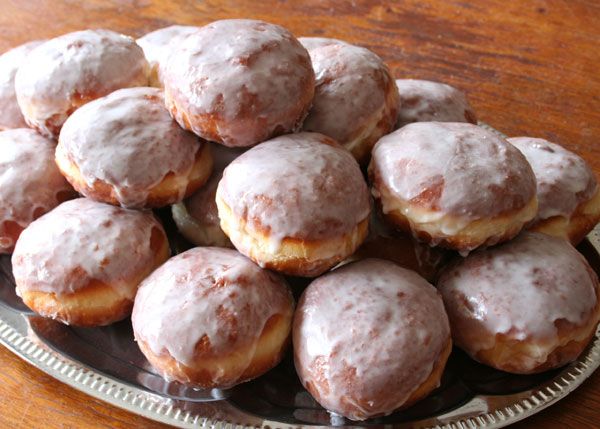 Senior Fat Tuesday Celebration
The Senior Resource Center will have Paczki (filled donuts) and coffee on Tuesday, February 12 from 10 - 11 am. Village staff and residents are encouraged to stop by and enjoy a traditional Fat Tuesday treat while supplies last.
Back to Top
~~~~~~~~~~~~~~~~~~~~~~~~~~~~~~~~~~~~~~~

Connect with Shorewood Library at @Shorewoodlib
Shorewood Library is now @ShorewoodLib on Twitter. We're providing all the useful information you're used to getting from the library, but bite-sized (or, rather, tweet-sized). Join the conversation!
Back to Top
~~~~~~~~~~~~~~~~~~~~~~~~~~~~~~~~~~~~~~~
Tree Removals
While many might consider the winter months to be "down time" for our forestry crew, December, January and February tend to be their busiest months. Our work on tree removals typically begins in December, following the end of leaf collection. Time spent on removals depends upon both the size of the tree and the nature of its defect. When removals are complete, we begin to prune and will continue through March. Snow days bring a halt to forestry operations as those same employees are our front line winter maintenance crew.
Each year between 50 and 100 street trees are removed and replaced. Our annual tree planting program replaces trees identified and removed due to disease, hazardous structure (safety concerns) and/or damage from automobile accidents. This varies from year to year: in 2012, 63 street trees were removed and replaced, in 2011, 93 trees were removed and replaced.
Back to Top
~~~~~~~~~~~~~~~~~~~~~~~~~~~~~~~~~~~~~~~
Free Tax Assistance for Seniors
FREE Tax Help provided by volunteers from AARP will be available at the Senior Resource Center on Thursdays from Feb 7 - April 12, 2013 from 1- 5 pm. Appointments are required. Please call the
Senior Resource Center at 414-847-2727 to schedule an appointment.
AARP volunteers cannot help with rental properties or recent divorce. NOTE: PLEASE DISREGARD AN EARLIER NOTE THAT CAPITAL GAINS ARE NOT HANDLED! THEY ARE COVERED ROUTINELY.
Back to Top
~~~~~~~~~~~~~~~~~~~~~~~~~~~~~~~~~~~~~~~
Is your Block the Shorewood "Neighborhood of the Year"?
The third annual Shorewood Neighborhood of the Year contest isunderway, with applications accepted through February 28, 2013. Winners of the contest, sponsored by the Shorewood Connects project, will have their block featured in an edition of Shorewood Today and will have the opportunity to march behind the "Shorewood Neighborhood of the Year" banner in Shorewood's annual Fourth of July parade. In addition, signs noting the award will be placed on the winning block. Past winners include the 2600-2700 block of E. Shorewood Blvd. and the 4200 block of N. Ardmore Ave.. The one-page application is easy to complete. Go to the "Shorewood Connects Neighbors" Quick Link on the Village of Shorewood's website www.villageofshorewood.org today!
Back to Top
~~~~~~~~~~~~~~~~~~~~~~~~~~~~~~~~~~~~~~~

Super Bowl Sunday Safety Tip from the North Shore Fire Department
Are you rolling out your grill for the Super Bowl this Sunday? North Shore Fire/Rescue, ESPN's Hannah Storm and the National Fire Protection Association want you to check out www.nfpa.org/hannah for grilling safety tips.
~~~~~~~~~~~~~~~~~~~~~~~~~~~~~~~~~~~~~~~
Composting Seminar led by Josh Knox
Sat., Feb. 2, 10am to 12pm
Shorewood Village Center
Participants will learn various techniques for composting as well as why composting helps the environment, decreases the amount of trash sent to landfills and can help keep property taxes lower.
Atwater Elementary School Boutique Blowout -
Sat., Feb. 2 at 9 am to 2pm
Atwater Elementary
Shorewood and Milwaukee area boutiques blowout benefiting Round UP for Recreation.Find unreal deals on men, women and children apparel and accessories all in one stop! Admission is $5. Stop by, shop and support your local elementary school.
Shorewood High School Winter Musical: Godspell
Thurs., Feb. 7 through Feb. 9 at 7pm, Sun. Feb. 10 at 2pm.
Shorewood High School Auditorium
Shorewood High School proudly announces GODSPELL as its Winter Musical. This upbeat and energetic musical by Stephen Schwartz, is a modern and refreshing account of the Gospel according to St. Matthew. SHS's GODSPELL has a cast of 22 talented actors, a live pit orchestra featuring SHS band students, and a crew of over 20 talented technical theatre artists!
GODSPELL premieres on Thursday, February 7 and runs through Sunday, February 10, 2013. Ticket prices are $10 for adults and $5 for students. Tickets are available from any cast member, by mailing your order to Shorewood High School (Attn. Mr. Joe King) at 1701 E. Capitol Dr., by calling the box office at 414-963-6940, or by emailing the box office at BoxOffice@shorewood.k12.wi.us.
Band-O-Rama Concert (Grades 4-12)
Thurs., Feb 21 at 7 pm
High School Arena
Featuring the combined Atwater and Lake Bluff fifth and sixth grade bands, Shorewood Intermediate School seventh grade concert band and eighth grade Symphonic Band and Shorewood High School Concert Band.
The purpose of this program is to show students and their parents the progression of musicianship from beginners, all the way through high school. Admission to all district band concerts are free.
Marketing Committee

Friday, February 01, 2013 at 8:00 AM
Committee Room



Village Board Meeting

Monday, February 04, 2013 at 7:30 PM
Court Room



Court
Wednesday, February 06,2013 at 5:00 PM
Court Room

Elder Services
Thursday, February 07, 2013 at 4:30 PM.
Village Center

Conservation Committee


Thursday, February 07, 2013 at 7:00 PM
Board Room



Community Development Authority

Friday, February 08, 2013 at 7:30 AM
Committee Room



Special Village Board and CDA Meeting

Monday, February 11, 2013 at 6:30 PM

Court Room

Parks Commission

Tuesday, February 12, 2013 at 5:30 PM
Manager's Office

Pedestrian and Bike Safety
Tuesday, February 12, 2013 at 7:00 PM
Committee Room



Library Board Meeting

Wednesday, February 13, 2013 at 4:30 PM
Village Center

Quote of the Week


Experience is not what happens to you; it's what you do with what happens to you.

Aldous Huxley


Health Tip
Start Small: Banning junk food from the cupboards or boosting fiber may be your goal, but think baby steps. Switch from potato chips to low-fat popcorn, for example, or toss a carrot into your brown bag lunch.
Environmental Tips
If your windows are old and you do not have the money to replace them at the moment, invest in a simple window kit for indoor use. It helps to prevent heat loss and conserves energy. If the power goes off, it will help your home to retain the heat for a longer period of time until repairs can be made.