Village Board Meeting Highlights
The Village Board held its regular meeting on Tuesday, January 22. The Board:
Approved an ordinance to allow parking permits for Shorewood High School
Appointed Trustee Patrick Linnane to serve on the Library Board
Appointed Elizabeth Miller to the Conservation Committee for a term to expire May 2014
Appointed Maria A Terres-Sandgren to the Conservation Committee for a term to expire May 2014.
~~~~~~~~~~~~~~~~~~~~~~~~~~~~~~~~~~~~~~~
Wanted: 100,000 Jars of Peanut Butter for being Delicious and Nutritious
The Milwaukee County Fire Departments have joined the Milwaukee Hunger Task Force in this "nutty" endeavor to collect 100,000 jars of peanut butter for needy families.
Please drop your peanut butter donation at the Shorewood Firehouse or any of the following fire departments: Cudahy, Hales Corners, Franklin, Greendale, Greenfield, Milwaukee, all North Shore locations, Oak Creek, South Milwaukee, St. Francis or Wauwatosa.
~~~~~~~~~~~~~~~~~~~~~~~~~~~~~~~~~~~~~~~
Happy Anniversary to Shorewood Library
In February, Shorewood Library will celebrate their 10th anniversary of residing in their current building, and the 110th anniversary of library service in the Village of Shorewood.
On Sunday, February 10, the library will hold a community open house from 1-3 p.m. complete with cake and activities for people of all ages. Balloon twisting, face painting, magic and a day at the library - what could be better!
Back to Top
~~~~~~~~~~~~~~~~~~~~~~~~~~~~~~~~~~~~~~~
Second Chance to Sign-up for Online Utility Payments
If you missed out on Automated Clearing House (ACH) Direct Debit transfer/ E-Billing signup for paying your utility bills, you can signup now, here.
Back to Top
~~~~~~~~~~~~~~~~~~~~~~~~~~~~~~~~~~~~~~~
Tree Removals
While many might consider the winter months to be "down time" for our forestry crew, December, January and February tend to be their busiest months. Our work on tree removals typically begins in December, following the end of leaf collection. Time spent on removals depends upon both the size of the tree and the nature of its defect. When removals are complete, we begin to prune and will continue through March. Snow days bring a halt to forestry operations as those same employees are our front line winter maintenance crew.
Each year between 50 and 100 street trees are removed and replaced. Our annual tree planting program replaces trees identified and removed due to disease, hazardous structure (safety concerns) and/or damage from automobile accidents. This varies from year to year: in 2012 63 street trees were removed and replaced, in 2011 93 trees were removed and replaced.
Back to Top
~~~~~~~~~~~~~~~~~~~~~~~~~~~~~~~~~~~~~~~

Christmas Tree Collection will End Soon
If you haven't already disposed of your Christmas trees, DPW curbside collection will end Friday, January 31. Trees which are cleaned of lights and ornaments will be chipped for compost. PLEASE be sure that lights and any bolts or screws from the stand have been removed as these can cause costly damage to our chipper.
Back to Top
~~~~~~~~~~~~~~~~~~~~~~~~~~~~~~~~~~~~~~~
Tax Bill Information
Tax season is upon us. As a reminder to our residents, January 31, 2013 is the deadline for timely payment of either your full 2012 real estate tax bill, or the first installment of your 2012 real estate taxes, with subsequent installments due on March 31, 2013 and May 31, 2013 to pay your taxes in full.
There are additional options to pay your taxes online to include credit cards and electronic checks. To pay your taxes online, click here. Keep in mind that both of these methods will incur a fee paid by the resident. We thank those residents who are providing stamped, self-addressed envelopes for the return of their paid receipts, which allows staff to more expeditiously process the return of these receipts. You may direct any questions regarding the tax bills or the tax collection process to the Village Clerk/Treasurer by phone at 414.847.2608 or by email at cto@villageofshorewood.org.
~~~~~~~~~~~~~~~~~~~~~~~~~~~~~~~~~~~~~~~

Message on the Flu from the North Shore Health Department
This year the flu has peaked earlier than previous flu seasons. While the numbers of cases is higher than the last several years, the actual number is more typical of a flu season. The flu vaccine is moderately effective ( 62%) against the flu strains circulating.
What does this mean for you? If you haven't had your flu vaccine yet, try to get it. While we encourage you to get your vaccine, the North Shore Health Department no longer has a supply of adult flu vaccine, but we do have a supply of children's flu vaccine. In the meantime, practice good hygiene: wash your hands frequently, cover your coughs and sneezes with your arm, and stay home if you are sick!
Back to Top
~~~~~~~~~~~~~~~~~~~~~~~~~~~~~~~~~~~~~~~
Free Tax Assistance for Seniors
FREE Tax Help provided by volunteers from AARP will be available at the Senior Resource Center on Thursdays from Feb 7 - April 12, 2013 from 1- 5 pm. Appointments are required. Please call the
Senior Resource Center at 414-847-2727 to schedule an appointment.
AARP volunteers cannot help with rental properties or recent divorce. NOTE: PLEASE DISREGARD AN EARLIER NOTE THAT CAPITAL GAINS ARE NOT HANDLED! THEY ARE COVERED ROUTINELY.
Back to Top
~~~~~~~~~~~~~~~~~~~~~~~~~~~~~~~~~~~~~~~
Is your Block the Shorewood "Neighborhood of the Year"?
The third annual Shorewood Neighborhood of the Year contest isunderway, with applications accepted through February 28, 2013. Winners of the contest, sponsored by the Shorewood Connects project, will have their block featured in an edition of Shorewood Today and will have the opportunity to march behind the "Shorewood Neighborhood of the Year" banner in Shorewood's annual Fourth of July parade. In addition, signs noting the award will be placed on the winning block. Past winners include the 2600-2700 block of E. Shorewood Blvd. and the 4200 block of N. Ardmore Ave.. The one-page application is easy to complete. Go to the "Shorewood Connects Neighbors" Quick Link on the Village of Shorewood's website www.villageofshorewood.org today!
Back to Top
~~~~~~~~~~~~~~~~~~~~~~~~~~~~~~~~~~~~~~~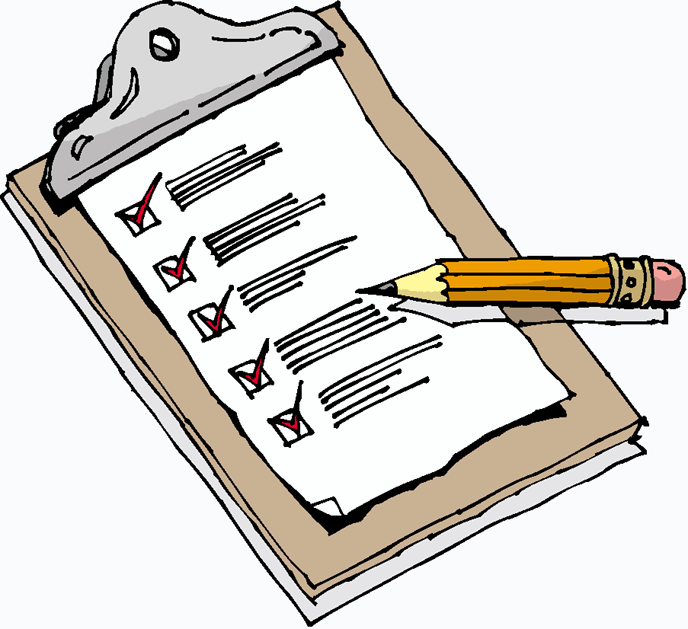 Tip for a Safe Home from the Shorewood Police Department
Have an emergency plan
Have important phone numbers, including police and fire departments, by the phone
Establish a meeting place for family members; one place near your home and one outside your neighborhood
If something looks questionable - a slit screen, a broken window or an open door - don't go in. Call the police.
If you think you hear someone breaking in, leave safely if you can, then call the police. If you can't leave, lock yourself in a room with a phone and call the police.
~~~~~~~~~~~~~~~~~~~~~~~~~~~~~~~~~~~~~~~
Composting Seminar led by Josh Knox
Sat., Feb. 2, 10am to 12pm
Shorewood Village Center
Participants will learn various techniques for composting as well as why composting helps the environment, decreases the amount of trash sent to landfills and can help keep property taxes lower.
Shorewood High School Winter Musical: Godspell
Thurs., Feb. 7 through Feb. 9 at 7pm, Sun. Feb. 10 at 2pm.
Shorewood High School Auditorium
Shorewood High School proudly announces GODSPELL as its Winter Musical. This upbeat and energetic musical by Stephen Schwartz, is a modern and refreshing account of the Gospel according to St. Matthew. SHS's GODSPELL has a cast of 22 talented actors, a live pit orchestra featuring SHS band students, and a crew of over 20 talented technical theatre artists!
GODSPELL premieres on Thursday, February 7 and runs through Sunday, February 10, 2013. Ticket prices are $10 for adults and $5 for students. Tickets are available from any cast member, by mailing your order to Shorewood High School (Attn. Mr. Joe King) at 1701 E. Capitol Dr., by calling the box office at 414-963-6940, or by emailing the box office at BoxOffice@shorewood.k12.wi.us.



Village Board Meeting

Monday, February 04, 2013 at 7:30 PM
Board Room



Court
Wednesday, February 6,2013 at 5:00 PM
Court Room

Elder Services
Thursday, February 07, 2013 at 4:30 PM.
Village Center

Conservation Committee


Thursday, February 07, 2013 at 7:00 PM
Board Room



Community Development Authority

Friday, February 08, 2013 at 7:30 AM
Committee Room


Health Tip
Don't forget strength training, involving both the upper and lower body. Too many people neglect resistance exercise, particularly women for whom it's crucial for preventing muscle and bone loss with age. Lift weights for at least 20 minutes, two- to three-times per week.
Environmental Tips

Avoid single use water bottles. It is estimated that 26 to 41 percent of the 2.4 million tons of polyethylene terephthalate plastic discarded every year is bottled water bottles.
Reduce this number by purchasing less bottled water and buying a reusable water bottle. When discarding plastic water bottles, make sure to recycle them properly.