Village Board Meeting Highlights
The Village Board held its regular meeting on Monday, January 7 at 7:30 PM. The Board:
Approved the joint purchase and financing of a records management system and computer aided dispatch system for the North Shore Dispatch Center
Approved an ordinance regarding unpaid fees and charges as they relate to the assessment of re-inspection fees on the tax roll
Approved an application for Temporary Class "B"/"Class B" Retailers License for the Friends of Shorewood Library, 3920 N Murray Avenue, February 9, 2013
~~~~~~~~~~~~~~~~~~~~~~~~~~~~~~~~~~~~~~~
Keep an Eye Out for our Website Survey
We are the reviewing the possibility of updating our website this year and we would like your opinion. In the coming weeks, we will be sending out a Survey Monkey survey for you to provide your input on the current website and what you might like to see in an updated website.
~~~~~~~~~~~~~~~~~~~~~~~~~~~~~~~~~~~~~~~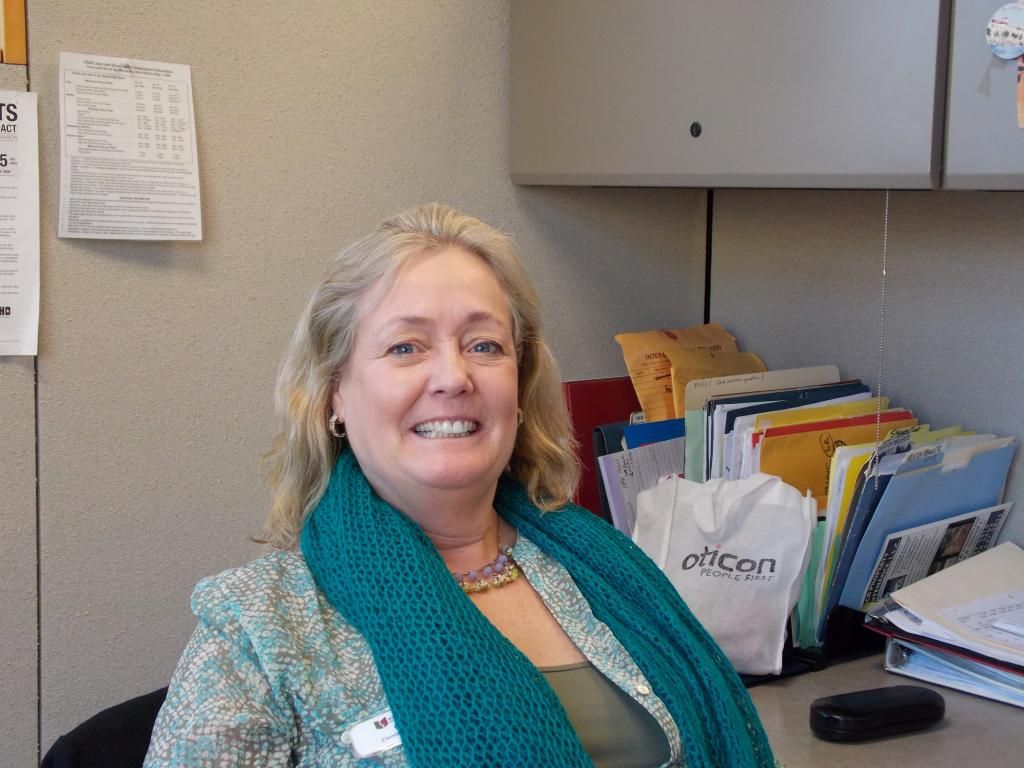 Congrats Carrie!
While January is often thought of as a time of beginnings, it brings the end of an era at the library. Circulation Supervisor Carrie Babb is retiring. Carrie started working at the library as a part-time desk clerk in 2000 and became the Circulation Supervisor in 2003. She has been with us through the transitional time in the River Club, the move to our new building, and many updates, renovations, and staff changes. We will miss her high energy and humor.
Carrie - thank you for years of service to the Shorewood community. We wish you all the best in your retirement.
~~~~~~~~~~~~~~~~~~~~~~~~~~~~~~~~~~~~~~~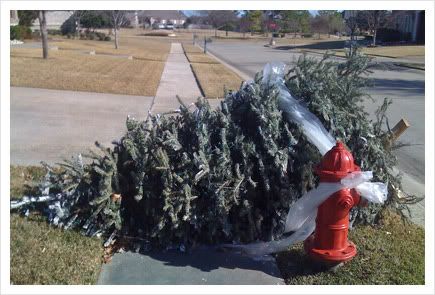 Christmas Tree Collection
Christmas trees will be collected curbside during the month of January. Trees which are cleaned of lights and ornaments will be chipped for compost. PLEASE be sure that lights and any bolts or screws from the stand have been removed as these can cause costly damage to our chipper.
Back to Top
~~~~~~~~~~~~~~~~~~~~~~~~~~~~~~~~~~~~~~~

New Health Department Website
The Health Department has a new website! The new address is www.nshealthdept.org. The Health Department hopes that this will be used by all seven of our communities, and that everyone will find it easy to use.


Back to Top
~~~~~~~~~~~~~~~~~~~~~~~~~~~~~~~~~~~~~~~
Shorewood Featured on Around the Corner with John McGivern

The Shorewood episode of the popular MPTV series, Around the Corner with John McGivern, premiered last night. The award-winning actor ,McGivern, toured many of the places that make Shorewood unique meeting many Shorewood residents along the way! He toured shops like Goody Gourmet, Benji's Deli, Thirst and Vine, Joe's Barbershop, Vanity Fur, Chattle Changes, International Foods, the Sophisticated Rose and the Garden Room. He visited cultural staples including L' Alliance Franšaise de Milwaukee, the Wisconsin Gazette, Shorewood High School Auditorium and the Table Tennis club. He also toured landmarks and historic homes like Shorewood High School, St. Robert Church, Hubbard Park Lodge, Atwater Beach, Oak Leaf Trail, the Mushroom House, Bossard House and the Capitol Dr. Bridge.
The Shorewood episode will air again tonight at 8 PM on Ch. 36. Watch and discover what living, working and playing in Shorewood is all about!
Back to Top
~~~~~~~~~~~~~~~~~~~~~~~~~~~~~~~~~~~~~~~
Utility Payment - ACH Authorization
The Utility Department will be processing its first ACH debits on January 22, 2013. Please be mindful of the following:
If you completed an ACH authorization form and submitted it to the Village prior to January 16, 2013 and your January utility bill

has not

been paid, we will process your ACH on January 22, 2013 (without penalty).
If you completed an ACH authorization form and your January utility bill has been paid, your account will not be debited on this billing cycle. You ACH authorization will take effect with the April 2013 bill.
The Utility department will contact all individuals who have an ACH payment to be processed this billing by January 19. If you have not been contacted by then, your ACH payment will not be processed this billing cycle. You will need to make other payment arrangements to pay this bill, i.e. online or by check by January 20 (in order not to incur a penalty).
Any ACH authorization forms received after January 15 will not be processed until the next billing cycle.
As a reminder you can check the status of your bill payment online here.
~~~~~~~~~~~~~~~~~~~~~~~~~~~~~~~~~~~~~~~
Tax Bill Information
Tax season is upon us. As a reminder to our residents, January 31, 2013 is the deadline for timely payment of either your full 2012 real estate tax bill, or the first installment of your 2012 real estate taxes, with subsequent installments due on March 31, 2013 and May 31, 2013 to pay your taxes in full.
There are additional options to pay your taxes online to include credit cards and electronic checks. To pay your taxes online, click here. Keep in mind that both of these methods will incur a fee paid by the resident. We thank those residents who are providing stamped, self-addressed envelopes for the return of their paid receipts, which allows staff to more expeditiously process the return of these receipts. You may direct any questions regarding the tax bills or the tax collection process to the Village Clerk/Treasurer by phone at 414.847.2608 or by email at cto@villageofshorewood.org.
~~~~~~~~~~~~~~~~~~~~~~~~~~~~~~~~~~~~~~~
We Need Your Input!
We would like to gather your feedback about how you use social media in your daily life, and how you currently interact with the library - or would like to interact with us - via social media tools such as Facebook and Twitter. Your answers will help us shape the future of Shorewood Library, both on the web and in the building! 2013 brings the possibility of a website re-design for us, and we are happy to be guided by some of your thoughts on the type of library-related information you find useful, and also how you like to stay in touch with us. It's not too late to take a moment to give us your opinion by completing our short survey today! Take the survey here.
Back to Top
~~~~~~~~~~~~~~~~~~~~~~~~~~~~~~~~~~~~~~~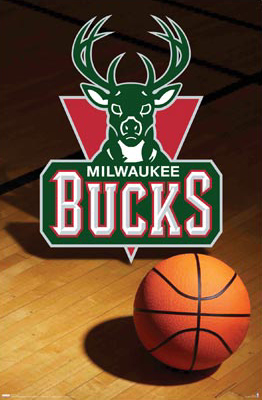 Bucks Reading Challenge '13
Read to achieve today! Shorewood students in grades 3-10 can now register for the 2013 Milwaukee Bucks Reading Challenge which lets you read your way to a FREE Bucks ticket. Students are given a point for each book, magazine, or newspaper page read, with the goal of earning a voucher for a ticket to a Bucks' game in March. Register now at the Shorewood Library! The challenge ends February 27. More information can be found here.
Back to Top
~~~~~~~~~~~~~~~~~~~~~~~~~~~~~~~~~~~~~~~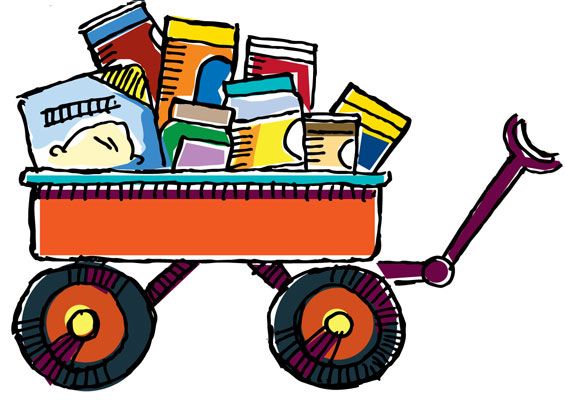 Food Drive

Thanks to the efforts of staff and Shorewood residents, we were able to raise 316 pounds of donated food and $40 for the Hunger Task force. In a thank you letter, The Hunger Task stated that " Your organization has made this time of the year all the more special because you've shared your generosity with those in need. This gift will fill dinner tables with healthy and nutritious food, and bring seasonal joy to local families who have had a tough year."

Thank you to everyone who donated and helped make this possible!

Back to Top
~~~~~~~~~~~~~~~~~~~~~~~~~~~~~~~~~~~~~~~
Free Tax Assistance for Seniors
FREE Tax Help provided by volunteers from AARP will be availiable at the Senior Resource Center on Thursdays from Feb 2 - April 12, 2013 from 1- 5 pm. Appointments are required. Please call the
Senior Resource Center at 414-847-2727 to schedule an appointment.
AARP volunteers cannot help with rental properties, recent divorces, foreclosures or capital gains.
Back to Top
~~~~~~~~~~~~~~~~~~~~~~~~~~~~~~~~~~~~~~~
Is your Block the Shorewood "Neighborhood of the Year"?
The third annual Shorewood Neighborhood of the Year contest is now underway, with applications accepted through February 28, 2013. Winners of the contest, sponsored by the Shorewood Connects project, will have their block featured in an edition of Shorewood Today and will have the opportunity to march behind the "Shorewood Neighborhood of the Year" banner in Shorewood's annual Fourth of July parade. In addition, signs noting the award will be placed on the winning block. Past winners include the 2600-2700 block of E. Shorewood Blvd. and the 4200 block of N. Ardmore. The one-page application is easy to complete. Go to the "Shorewood Connects Neighbors" Quick Link on the Village of Shorewood's website www.villageofshorewood.org today!
Back to Top
~~~~~~~~~~~~~~~~~~~~~~~~~~~~~~~~~~~~~~~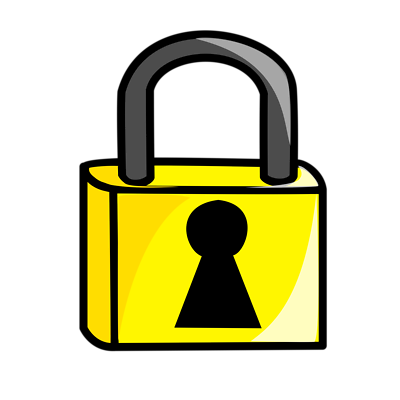 Tip for a Safe Home from the Shorewood Police Department
Protect your valuables
Gate latches, garage doors, and shed doors are all locked with high-security, laminated padlocks.

Grills, bicycles and other valuables left out in the open should be hidden from view with a tarp and securely locked to a stationary point.

Keep home inventories of valuables including serial numbers, pictures, and sale receipts. Keep a complete copy somewhere out of the house.
~~~~~~~~~~~~~~~~~~~~~~~~~~~~~~~~~~~~~~~
Conservation Committee Events for 2013
The Conservation Committee for the Village of Shorewood, Wisconsin, is again offering a series of free monthly events. Community members may attend any or all of the events without pre-registration.
The schedule of events is as follows:
Composting Seminar led by Josh Knox
Saturday, February 2, 10:00 am to 12:00 pm
Lower library/Shorewood Village Center
Participants will learn various techniques for composting as well as why composting helps the environment, decreases the amount of trash sent to landfills and can help keep property taxes lower.
Natural Lawn Care Seminar with Amy Joyce
Saturday, March 2, 10:00 am to 12:00 pm
Lower Library/Shorewood Village Center
Participants will learn useful tips for having a beautiful, healthy lawn that without using pesticides and heavy metals. Additionally, Joyce will explore the harm that pesticides and chemical fertilizers can cause to the water supply, humans, domestic animals and wildlife.
Rain Gardens and Rain Barrels
Saturday, April 6, 1:00 pm to 2:30 pm
Lower library/Shorewood Village Center
In the month of April showers, this event will feature ways to save money on watering while keeping excess rainwater out of the sewers and village basements.
Conservation Fair
Saturday, May 4, 8:00 am. to 2 pm
Atwater School parking lot
The Conservation Fair features various exhibits and educational events as well as recycling opportunities. In case of rain, the events will take place inside the school's cafeteria.
~~~~~~~~~~~~~~~~~~~~~~~~~~~~~~~~~~~~~~~
Business Improvement District
Wednesday, January 16, 2013 at 8:30am
Court Room



Court
Wednesday, January 16, 2013 at 5pm
Court Room

Library Board Meeting

Thursday, January 17, 2013 at 4:30 PM
Village Center



Village Board Meeting

Tuesday, January 22, 2013 at 7:30 PM
Court Room



Design Review Board

Thursday, January 24, 2013 at 5:00 PM
Committee Room



Plan Commission

Thursday, January 24, 2013 at 6:30 PM
Committee Room

Health Tip
We've always been told
that breakfast is the most important meal of the day and ,in fact, it is! Eat a big healthy breakfast as early as possible. It will give you more energy, lead you to make healthier choices during the day, and keep you feeling full so you eat less later on.
Environmental Tips

The second biggest household energy user, after the refrigerator, is the clothes dryer.Hanging clothing outside in the sun and air to dry is the most energy-efficient method -- or use a folding indoor rack all year long.