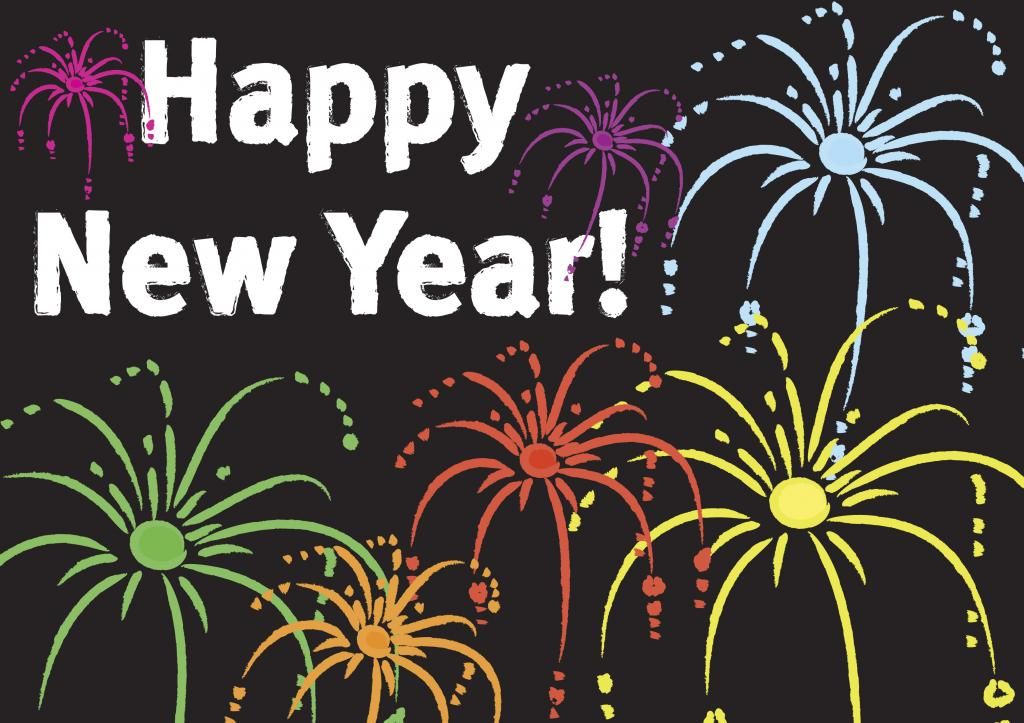 Happy Holidays!

While many of us will be at our homes enjoying the holidays with our families, Shorewood Police and North Shore Fire will still be on the job, maintaining peace and safety in our community. Public works staff will be on call to handle salting, plowing, and other needs. We are thankful for all of our police, fire, dispatch, public works, and other public safety personnel for their extra dedication during the holiday season and their service to the community throughout the year.
~~~~~~~~~~~~~~~~~~~~~~~~~~~~~~~~~~~~~~~
Holiday Hours
Village Hall offices will be closed on January 1.


On December 31, the customer service counter at Village Hall will be open until noon for paying tax bills and other fees only.
~~~~~~~~~~~~~~~~~~~~~~~~~~~~~~~~~~~~~~~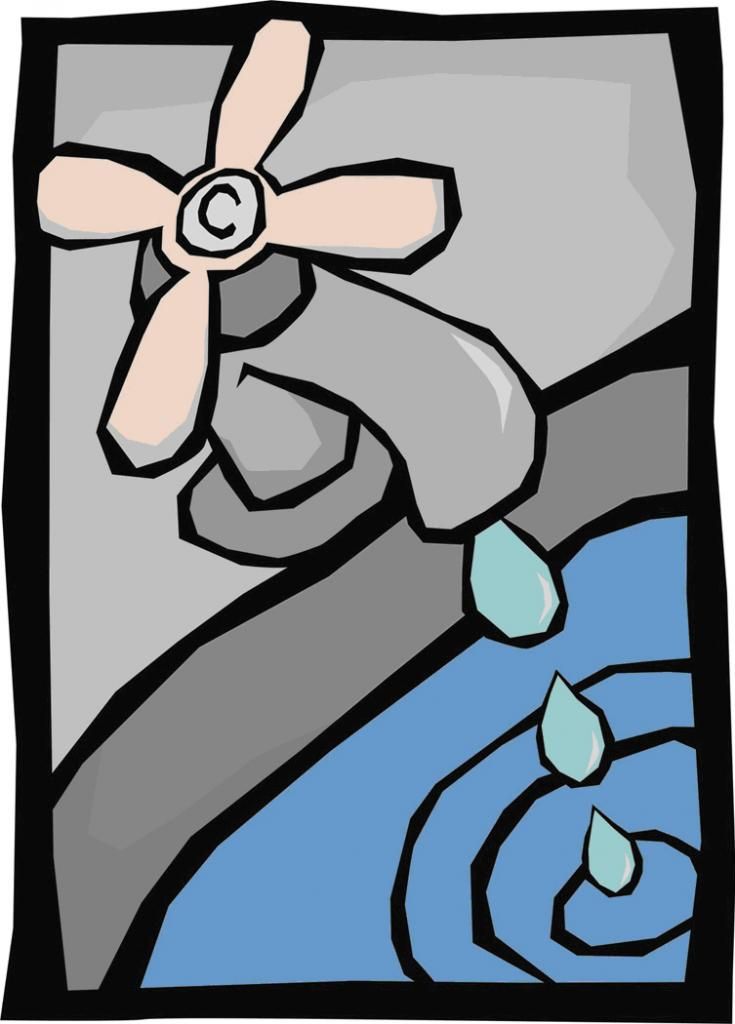 Don't Throw Out the Water Bill!
The familiar, quarterly Shorewood utility postcard bills will be replaced in December by a letter-size bill that will arrive in a Village envelope. More information on usage and rates will be included on the bill, and it will be easier to read. Using an envelope makes it possible to include additional information, such as directions to sign up for e-billing or direct debit, without incurring extra postage costs. Residents should have noticed an increase in water usage costs on their October bill. The increase was necessitated by three rate increases received from Milwaukee water works since the last rate review in 2008, and by the need to cover debt service on infrastructure investments of $1.29 million to maintain the Shorewood water system.
For more information on both bill payment options and water rates, visit www.villageofshorewood.org or call 414.847.2700.
~~~~~~~~~~~~~~~~~~~~~~~~~~~~~~~~~~~~~~~
Good Luck Don!
Don Bentzien, a Route Collector in the department of Public Works, will be retiring on January 1st after 27 years of Service to the Village. Everyone at the Village would like to thank Don and wish him luck on his retirement!
~~~~~~~~~~~~~~~~~~~~~~~~~~~~~~~~~~~~~~~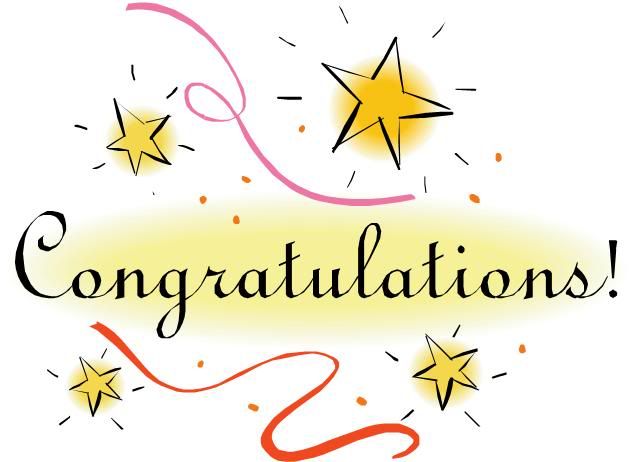 Employee Anniversaries
Congratulations to the following employees who celebrate their anniversary in January:
Elizabeth Price, Senior Resouce Center, 10 years
Nathaniel Brain, Library, 6 years
Tim Carey, Library, 2 years
Kate Strattner, Library, 2 years
~~~~~~~~~~~~~~~~~~~~~~~~~~~~~~~~~~~~~~~
Tax Bill Information
Tax bills are now available on the Village website here.
Please remember the following changes for this tax season:
The Village provides two additional methods of payment for your taxes (Online only) and the Clerk/Treasurer's office will be closing at Noon on December 31.
Your property tax bill can be paid as follows:
North Shore Bank locations (full payment or installments only):

3970 N Oakland Avenue, and
4414 N Oakland Avenue
Open Monday - Friday 9 a.m. to 5 p.m. and Saturday 9 a.m. to Noon

By mail: Village of Shorewood, 3930 N Murray Avenue, Shorewood, WI 53211
By drop box (located behind Village Hall)
In person at Village Hall 8 a.m. to 5 p.m.
New this year - Credit Card (Online only)
New this year - Electronic check (Online only)
The credit card and electronic check options are new and may be accessed online at www.villageofshorewood.org. There will be a charge of 2.39% of the amount to be paid, with a minimum of $1.50 for credit card charges. For electronic checks a fee of $1.50 will be charged for the first $5,000 or $5 for any amount over $5,000.
If payment is made by mail or left in the drop box, a receipt will be mailed to the taxpayer. Self-addressed, stamped envelopes are encouraged and appreciated. If payments are made with an escrow check made out to both the taxpayer and the Village, please remember to endorse the back of the check. Refunds for overpayment will be processed within 20 days.
Please note that the Clerk/Treasurer's office will be closed at noon on Monday, December 31, and Tuesday, January 1. Payments postmarked by December 31 or placed in the Village Hall drop box over the New Year's holiday will be applied as of December 31.
~~~~~~~~~~~~~~~~~~~~~~~~~~~~~~~~~~~~~~~
Holiday Parking Reminder



The Police Department would like to remind residents that nighttime parking restrictions will be lifted for the New Year holiday as follows:

Nightime parking restrictions will be lifted through Tuesday evening, January 1 , 2012. You must call the Police Department for permission beginning on Wednesday night, January 2 , 2012 (non-emergency 414.847.2610).
Please contact the Police Department (non-emergency 414.847.2610) if you need accommodations for daytime parking during the holiday.
~~~~~~~~~~~~~~~~~~~~~~~~~~~~~~~~~~~~~~~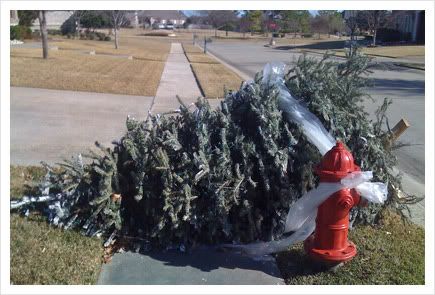 Holiday Refuse and Christmas Tree Collection
Refuse collection will be delayed by two days these weeks (regular Monday collections will occur Wednesday, regular Tuesday will occur Thursday, and regular Wednesday will occur Friday).
The DPW compactor will be open for residential dumping on Saturday, January 6th and Saturday, February 2nd from 8 a.m. to 2 p.m. Please see the DPW website for fee information.
Christmas trees will be collected curbside during the month of January. Trees which are cleaned of lights and ornaments will be chipped for compost. PLEASE be sure that lights and any bolts or screws from the stand have been removed as these can cause costly damage to our chipper.
Back to Top
~~~~~~~~~~~~~~~~~~~~~~~~~~~~~~~~~~~~~~~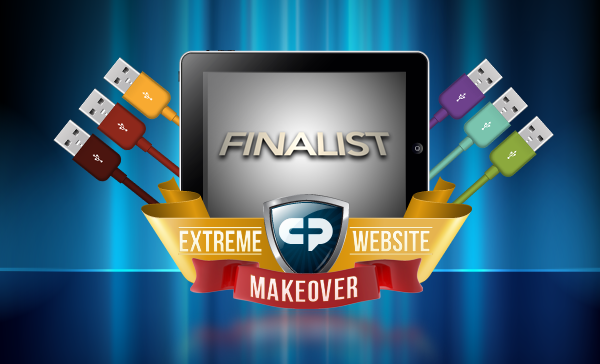 Help us Win a New Website!

The Village of Shorewood is a finalist for the CivicPlus Extreme Website Makeover Contest. The winner will receive a complete website makeover plus training and two years of site maintenance for free. However, we need your input! Please fill out the survey linked here. and help us win this awesome prize! Also, please forward this link to all your Shorewood friends so they can help as well.

~~~~~~~~~~~~~~~~~~~~~~~~~~~~~~~~~~~~~~~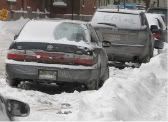 Snow Removal Program

The Village has an ordinance that requires land owners to remove snow and ice and apply sand or salt as necessary within 12 hours after a snow storm. The Green Team will survey the Village 12 or more hours after a measurable snow event at the request of the Director of Public Works. A notice will be left on the door of delinquent properties noting they have 12 additional hours to complete snow and ice removal. A list of delinquent addresses will be given to the Police Department. If the snow and ice is not removed in a timely manner, the Green Team will return to remove the snow. The property owner will be charged a $15 fee plus snow removal charges at a rate of $50/hour. Total charges will be added to the property owners tax bill.

It is important to note that this action is in place to assure safe walking conditions for everyone. Residents are encouraged to call the Police Department at 414.847.2610 to report areas that are not adequately cleared.

~~~~~~~~~~~~~~~~~~~~~~~~~~~~~~~~~~~~~~~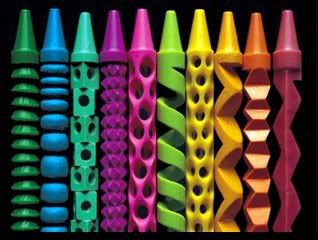 Craft-a-Palooza
Also upcoming for teens is the Craft-a-Palooza on Saturday, December 29, from 1 - 3 p.m. Shorewood teens should come by the library to sip hot cocoa while crafting up a storm making magnets, cool stuff with duct tape, and hedgehogs made out of old books! Shorewood Library's Teen Advisory Board helps make these events - and others throughout the year - happen.
Questions? Email teen librarian, Emily, at splteen@mcfls.org.

~~~~~~~~~~~~~~~~~~~~~~~~~~~~~~~~~~~~~~~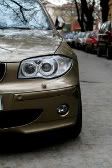 Renew Your Daytime Parking Sticker
It is time to renew your Daytime Parking stickers! If you live in a single family or duplex home in the Residential Congested Area zone (bounded by Oakland Ave., Lake Dr., Edgewood Ave., and Capitol Dr.), your 2013 sticker is available for $5. If you live in a single family or duplex home in Impact Parking Zones C, D, E, F or J, renew your sticker (or obtain a new one) for 2013 for $5. You may renew your sticker by:
Bringing your payment to Village Hall, 3930 N Murray, Monday through Friday, between 8 a.m. and 5 p.m.
Mailing your check payable to the Village of Shorewood, 3930 N Murray Avenue along with a stamped, self-addressed envelope. Also include any updated vehicle information if applicable.
Dropping your check payable to the Village of Shorewood along with a stamped self-addressed envelope in the white mailbox in the parking lot behind Village Hall. Also include any updated vehicle information if applicable.
Please contact Customer Service at 414.847.2601 if you have any questions or concerns.
~~~~~~~~~~~~~~~~~~~~~~~~~~~~~~~~~~~~~~~

Electronics Recycling
Electronics have been banned from Wisconsin landfills. Shorewood DPW is not licensed for electronics disposal and cannot collect these items. Through a special arrangement, Midwest Computer Recyclers does provide collection at the DPW yard in May and October. For other disposal options, please see the DPW web page.
~~~~~~~~~~~~~~~~~~~~~~~~~~~~~~~~~~~~~~~
"Around the Corner With John McGivern" - Shorewood Premiere!
Thursday, January 3, 2013 at 6:30 pm
Discovery World-Innovation Theater
Shorewood is the first community profiled in the 2nd season of the popular MPTV series, "AROUND THE CORNER WITH JOHN MCGIVERN." All are invited to this free premiere! John McGivern explores what it's like to live, work and play in Shorewood! Mr. McGivern will be joining the lively discussion that follows the preview.
Street parking at no cost and facility parking for a fee are available. Doors open at 6 pm. Seating is limited and is on a first-come basis.



Community Development Authority

Friday, January 04, 2013 at 7:30 AM
Committee Room



Village Board Meeting

Monday, January 07, 2013 at 7:30 PM
Court Room

Health Tip
A major mistake many people make when trying to tackle a New Year's health resolution is trying to do everything at once. This is almost always a recipe for disaster. Spend a few weeks just trying to achieve 1-2 goals at a time.
Environmental Tips

Skip the plastic cups and plates for your new year's party and use glass instead. You may end up washing a lot of dishes, but all that plastic will stay out of the landfill.