Village Board Meeting, December 17
The Village Board will hold its regular meeting on Monday, December 17 at 7:30 PM. The Board will:
Consider the Village of Shorewood Human Resources Manual update.

Consider an ordinance regarding employee 2013 wages and benefits.

Consider authorization to fill vacancy in the Department of Public Works.

Consider a zoning petition to amend 3940 N Frederick Avenue from residential district #6 to Business District #1, applicant Deborah Kern.
~~~~~~~~~~~~~~~~~~~~~~~~~~~~~~~~~~~~~~~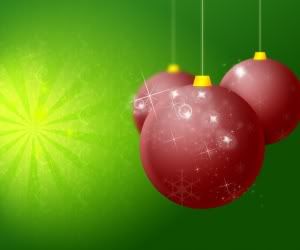 Holiday Hours
Village Hall offices will be closed on December 24, December 25, and January 1.


On December 31, the customer service counter at Village Hall will be open until noon for paying tax bills and other fees only.


Department of Public Works will be closed December 24, December 25, December 31, and January 1.
~~~~~~~~~~~~~~~~~~~~~~~~~~~~~~~~~~~~~~~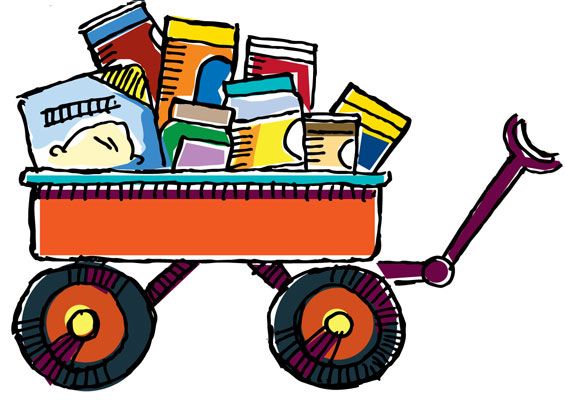 Help us Fight Hunger this Holiday Season
Village of Shorewood employees are teaming up with the Hunger Task Force to help provide food for needy families this winter. Staff is encouraging Shorewood residents to join us in this cause. You can bring any non-perishable food item(s) to any Village of Shorewood Building where you will find donation boxes. Our goal is 1,000 lbs of food by December 21. The employees of the Village of Shorewood want to thank everyone for a good year and help end 2012 on a positive note. Please help us give needy families a happy holiday season by donating!
~~~~~~~~~~~~~~~~~~~~~~~~~~~~~~~~~~~~~~~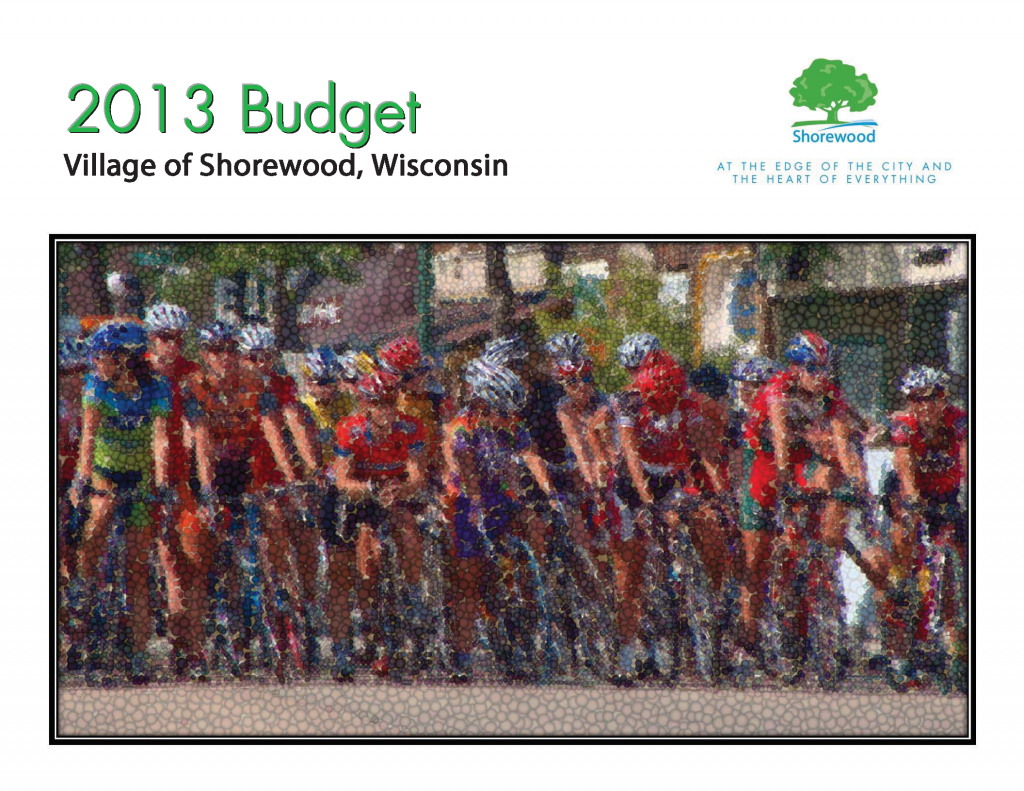 Approved Budget is Now Available

The final approved budget is now online,
here
. Hard copies will be available soon for review at the Customer Service Counter at Village Hall.
~~~~~~~~~~~~~~~~~~~~~~~~~~~~~~~~~~~~~~~
Holiday Parking Reminder



The holidays are quickly approaching and the Police Department would like to remind residents that nighttime parking restrictions will be lifted for the Christmas/New Year holiday as follows:

Nightime parking restrictions will be lifted beginning Friday evening, December 21, 2012 through Tuesday evening, January 1 , 2012. You must call the Police Department for permission beginning on Wednesday night, January 2 , 2012 (non-emergency 414.847.2610).
Please contact the Police Department (non-emergency 414.847.2610) if you need accommodations for daytime parking during the holiday.
~~~~~~~~~~~~~~~~~~~~~~~~~~~~~~~~~~~~~~~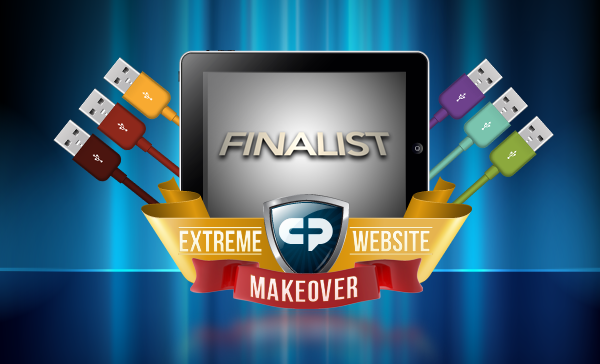 Help us Win a New Website!

The Village of Shorewood is a finalist for the CivicPlus Extreme Website Makeover Contest. The winner will receive a complete website makeover plus training and two years of site maintenance for free. However, we need your input! Please fill out the survey linked here. and help us win this awesome prize! Also, please forward this link to all your Shorewood friends so they can help as well.

~~~~~~~~~~~~~~~~~~~~~~~~~~~~~~~~~~~~~~~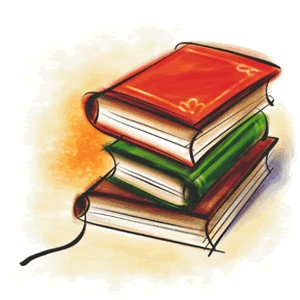 Library Receives High Marks Thanks to Huge Community Support!
The Library Journal annual ranking of public libraries was published in November. Libraries across the country are divided up into categories based on operation expenditures. Among the 1,372 libraries in our category, Shorewood Library ranks 77th. For libraries in our category in Wisconsin, Shorewood ranks second. In addition, Shorewood has the highest score of any library in Milwaukee County. The rankings are based on 2011 per capita statistics including circulation, visits, program attendance, and computer use. Your library is a very, very busy place!
~~~~~~~~~~~~~~~~~~~~~~~~~~~~~~~~~~~~~~~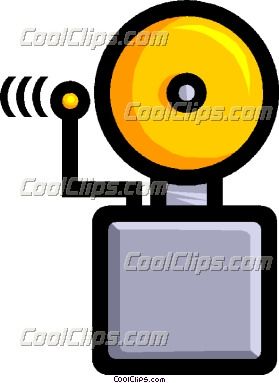 Tip for a Safe Home
from the Shorewood Police Department
Consider an Alarm
Display alarm company signs and decals on the windows and lawn; burglars will usually bypass a property with visible alarm signs.
Don't write your alarm pass code on or near the alarm keypad.
Alarms systems monitor for fire as well as burglary.
Learn how to use your system properly!
~~~~~~~~~~~~~~~~~~~~~~~~~~~~~~~~~~~~~~~
Tax Bill Information
Tax bills are now available on the Village website at http://tinyurl.com/d6p7otl. You should have received your original bill in the mail. You may submit payment without the tax bill if you provide the tax key number or address of the property. This will ensure proper application of your payment.
Your property tax bill can be paid as follows:
North Shore Bank locations (full payment or installments only):

By mail: Village of Shorewood, 3930 N Murray Avenue, Shorewood, WI 53211

By drop box (located behind Village Hall)

In person at Village Hall Monday- Friday 8 a.m. to 5 p.m.

New this year - Credit Card (Online only)

New this year - Electronic check (Online only)
The credit card and electronic check options are new and may be accessed online at www.villageofshorewood.org. There will be a charge of 2.39% of the amount to be paid, with a minimum of $1.50 for credit card charges. For electronic checks, a fee of $1.50 will be charged up to $5,000 or a $5 fee for any amount over $5,000.
If payment is made by mail or left in the drop box, a receipt will be mailed to the taxpayer. Self-addressed, stamped envelopes are encouraged and appreciated. If payments are made with an escrow check made out to both the taxpayer and the Village, please remember to endorse the back of the check. Refunds for overpayment will be processed within 20 days.
Please note that the Clerk/Treasurer's office will be closed on Monday, December 24, Tuesday, December 25 and Tuesday January 1. The office will be open until noon on Monday, December 31. Payments postmarked by December 31 or placed in the Village Hall drop box over the New Year's holiday will be applied as of December 31.
~~~~~~~~~~~~~~~~~~~~~~~~~~~~~~~~~~~~~~~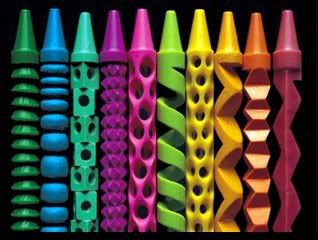 Craft-a-Palooza
Also upcoming for teens is the Craft-a-Palooza on Saturday, December 29, from 1 - 3 p.m. Shorewood teens should come by the library to sip hot cocoa while crafting up a storm making magnets, cool stuff with duct tape, and hedgehogs made out of old books! Shorewood Library's Teen Advisory Board helps make these events - and others throughout the year - happen.
Questions? Email teen librarian, Emily, at splteen@mcfls.org.
~~~~~~~~~~~~~~~~~~~~~~~~~~~~~~~~~~~~~~~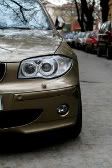 Renew Your Daytime Parking Sticker
It is time to renew your Daytime Parking stickers! If you live in a single family or duplex home in the Residential Congested Area zone (bounded by Oakland Ave., Lake Dr., Edgewood Ave., and Capitol Dr.), your 2013 sticker is available for $5. If you live in a single family or duplex home in Impact Parking Zones C, D, E, F or J, renew your sticker (or obtain a new one) for 2013 for $5. You may renew your sticker by:
Bringing your payment to Village Hall, 3930 N Murray, Monday through Friday, between 8 a.m. and 5 p.m.
Mailing your check payable to the Village of Shorewood, 3930 N Murray Avenue along with a stamped, self-addressed envelope. Also include any updated vehicle information if applicable.
Dropping your check payable to the Village of Shorewood along with a stamped self-addressed envelope in the white mailbox in the parking lot behind Village Hall. Also include any updated vehicle information if applicable.
Please contact Customer Service at 414.847.2601 if you have any questions or concerns.
~~~~~~~~~~~~~~~~~~~~~~~~~~~~~~~~~~~~~~~
Holiday Season Safety Tips
When shopping:
Do not become distracted by your shopping. Stay alert and be aware of your surroundings at all times.

Park in well-lit parking lots and park as close to the mall or store as possible.

Lock your car doors and keep packages hidden in the trunk or under the seats of your vehicle.

Do not carry large amounts of cash with you and pay with checks or credit cards when possible.

Ensure that you are not encumbered with a large number of packages. Try to make trips back to your vehicle to store packages in the trunk as you continue to shop.

Carry your closed purse as close to your body as possible.

Carry a wallet in an inside coat or front pants pocket.
~~~~~~~~~~~~~~~~~~~~~~~~~~~~~~~~~~~~~~~



SHS Chamber Orchestra and Singers

Tuesday, December 18 at 7pm

Kingo Lutheran Church

This event is free and open to the public.

Winter Choir Concert

Thursday December 20 at 7pm

Shorewood High School Auditorium
This event is free and open to the public.






Village Board Meeting

Monday, December 17, 2012 at 7:30 PM
Court Room



Municipal Court - Juvenile/Parking

Tuesday, December 18, 2012 at 5:00 PM
Court Room



Shorewood Business Improvement District

Wednesday, December 19, 2012 at 8:30 AM
Committee Room

Design Review Board
Thursday, December 20 at 5:00 PM
Committee Room

Health Tip
Keep potentially dangerous toys, food, drinks, household items, and other objects out of kids' reach. Dress warmly for outdoor activities. Develop and reinforce rules about acceptable and safe behaviors including electronic media.
Environmental Tips

To avoid wasteful boxes and wrapping paper consider consider purchasing a service like a massage,tickets to a concert or movie, or digital music downloads.