Village Board Meeting Highlights


The Village Board held its regular meeting on Monday, December 3. The Board:
Approved an ordinance to change parking from the eastside of the 3900 Block of N Frederick Avenue to the westside of N Frederick Avenue

Approved a change in parking regulations for the Village Hall municipal lot

Approved a change in parking regulations for the Atwater School parking lot
~~~~~~~~~~~~~~~~~~~~~~~~~~~~~~~~~~~~~~~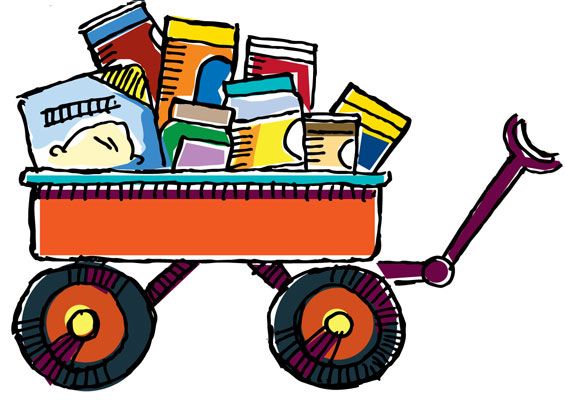 Help us Fight Hunger this Holiday Season
Village of Shorewood employees are teaming up with the Hunger Task Force to help provide food for needy families this winter. Staff is encouraging Shorewood residents to join us in this cause. You can bring any non-perishable food item(s) to any Village of Shorewood Building where you will find donation boxes. Our goal is 1,000 lbs of food by December 21. The employees of the Village of Shorewood want to thank everyone for a good year and help end 2012 on a positive note. Please help us give needy families a happy holiday season by donating!
~~~~~~~~~~~~~~~~~~~~~~~~~~~~~~~~~~~~~~~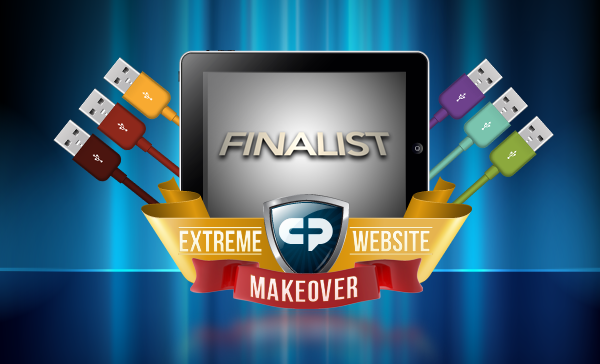 Help us Win a New Website!

The Village of Shorewood is a finalist for the CivicPlus Extreme Website Makeover Contest. The winner will receive a complete website makeover plus training and two years of site maintenance for free. However, we need your input! Please fill out the survey linked here (Updated Link) and help us win this awesome prize! Also, please forward this link to all your Shorewood friends so they can help as well.

~~~~~~~~~~~~~~~~~~~~~~~~~~~~~~~~~~~~~~~
Tax Bill Information
Tax bills are now available on the Village website at http://tinyurl.com/d6p7otl. The original bills will be received in the mail soon. You may submit payment without the tax bill if you provide the tax key number or address of the property. This will ensure proper application of your payment.
Your property tax bill can be paid as follows:
North Shore Bank locations (full payment or installments only):

By mail: Village of Shorewood, 3930 N Murray Avenue, Shorewood, WI 53211

By drop box (located behind Village Hall)

In person at Village Hall Monday- Friday 8 a.m. to 5 p.m.

New this year - Credit Card (Online only)

New this year - Electronic check (Online only)
The credit card and electronic check options are new and may be accessed online at www.villageofshorewood.org. There will be a charge of 2.39% of the amount to be paid, with a minimum of $1.50 for credit card charges. For electronic checks, a fee of $1.50 will be charged up to $5,000 or a $5 fee for any amount over $5,000.
If payment is made by mail or left in the drop box, a receipt will be mailed to the taxpayer. Self-addressed, stamped envelopes are encouraged and appreciated. If payments are made with an escrow check made out to both the taxpayer and the Village, please remember to endorse the back of the check. Refunds for overpayment will be processed within 20 days.
Please note that the Clerk/Treasurer's office will be closed on Monday, December 24, Tuesday, December 25, at noon on Monday, December 31, and Tuesday, January 1. Payments postmarked by December 31 or placed in the Village Hall drop box over the New Year's holiday will be applied as of December 31.
~~~~~~~~~~~~~~~~~~~~~~~~~~~~~~~~~~~~~~~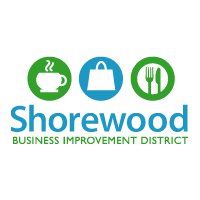 BID Stop, Shop & Restore Event
Holiday dinners to prepare, gifts to buy, cards to send... 'tis the season for many to be overwhelmed by all the obligations. This year, fit some relaxation time in with holiday errands at the Stop, Shop & Restore holiday shopping event, 10 a.m. - 5 p.m. on Saturday, December 8, hosted by the Shorewood Business Improvement District (BID).
The BID will also host Shorewood's first-ever tree-lighting ceremony at 7 p.m. Friday, December 7 on the patio space on N. Oakland Ave.'s North End, between North Star American Bistro and Thief Wine. This family-friendly event features holiday treats and family entertainment.
On Saturday, enjoy a traditional horse and carriage ride along a shopping route filled with complimentary relaxation stations:
Free hand, foot and chair massages will be offered at various Shorewood stores

Seasonal nutrition and stress-relieving tips from local therapists

Complimentary salon services - stop in and get a free holiday quick style or make-up tips for that upcoming holiday party

Relaxing tea sampling, cooking demonstrations, beer and wine tastings

Complimentary homemade holiday cookies, hot cocoa and cider

Classical holiday music including strolling carolers
Stop, Shop & Restore also features
traditional holiday activities including visits with Santa, a free holiday "dining with confidence" etiquette class for kids, and local shopping at a diverse range of small boutique retailers offering unique holiday gift ideas for everyone on your list.
The first 100 shoppers who turn in $150 in December 8 receipts from participating Shorewood businesses will receive a $25 gift certificate redeemable anywhere in the Shorewood business district. For more information, visit www.shorewoodwi.com.
~~~~~~~~~~~~~~~~~~~~~~~~~~~~~~~~~~~~~~~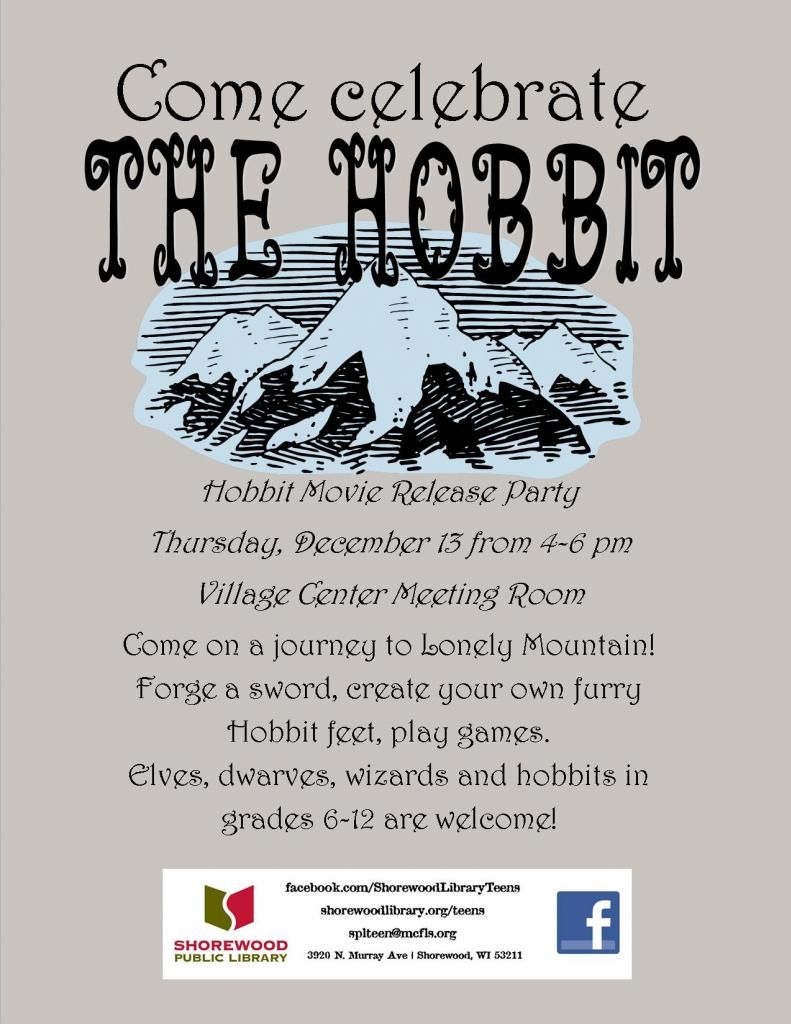 For Teens @ Shorewood Library
On Thursday, December 13, 2012 from 4 - 6 p.m., Shorewood teens in grades 6-12 are invited to come and celebrate the movie release of The Hobbit: An Unexpected Journey! We'll party Hobbit-style with trivia, games, crafts, and, of course, snacks. Join us in the Village Center Meeting Room (lower level) from 4 - 6 p.m. on December 13.
Also upcoming for teens is the Craft-a-Palooza on Saturday, December 29, from 1 - 3 p.m. Shorewood teens should come by the library to sip hot cocoa while crafting up a storm making magnets, cool stuff with duct tape, and hedgehogs made out of old books!
Shorewood Library's Teen Advisory Board helps make these events - and others throughout the year - happen.
Questions? Email teen librarian, Emily, at splteen@mcfls.org.
~~~~~~~~~~~~~~~~~~~~~~~~~~~~~~~~~~~~~~~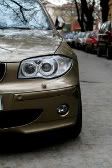 Renew Your Daytime Parking Sticker
It is time to renew your Daytime Parking stickers! If you live in a single family or duplex home in the Residential Congested Area zone (bounded by Oakland Ave., Lake Dr., Edgewood Ave., and Capitol Dr.), your 2013 sticker is available for $5. If you live in a single family or duplex home in Impact Parking Zones C, D, E, F or J, renew your sticker (or obtain a new one) for 2013 for $5. You may renew your sticker by:
Bringing your payment to Village Hall, 3930 N Murray, Monday through Friday, between 8 a.m. and 5 p.m.
Mailing your check payable to the Village of Shorewood, 3930 N Murray Avenue along with a stamped, self-addressed envelope. Also include any updated vehicle information if applicable.
Dropping your check payable to the Village of Shorewood along with a stamped self-addressed envelope in the white mailbox in the parking lot behind Village Hall. Also include any updated vehicle information if applicable.
Please contact Customer Service at 414.847.2601 if you have any questions or concerns.
~~~~~~~~~~~~~~~~~~~~~~~~~~~~~~~~~~~~~~~

Holiday Message from the Police Department
It maybe the end of the year but that doesn't mean the Shorewood Police Department is taking a vacation. We have several end of the year initiatives going on.
Holiday safety

Officers will be seen out walking more in the business district this holiday season.

There will be a concentrated effort on pedestrian safety this holiday season. With the motto, "A walkable Village" the Shorewood Police Department will be doing its part to keep pedestrians safe. If you see a pedestrian at a crosswalk, stop and let them cross. Pedestrians, please look both ways before you start walking and make sure cars have enough time to stop before you leave the curb.

Click-it or ticket

Burglary suppression patrols.
~~~~~~~~~~~~~~~~~~~~~~~~~~~~~~~~~~~~~~~
Election Information
An Election will be held on Tuesday, April 2, 2013 in which the following positions are to be filled (if necessary, a primary will be held on Tuesday, February 19, 2013):
State Superintendent of Public Instruction

Justice of the Supreme Court

Circuit Court Judges - Milwaukee County Branch 11, Branch 26 and Branch 45

Two Village of Shorewood Trustees

Three Village of Shorewood School Board Members
Nomination papers and important information for the Village of Shorewood Trustee may be obtained in the Clerk's office or on the Government Accountability Board website at http://gab.wi.gov.
~~~~~~~~~~~~~~~~~~~~~~~~~~~~~~~~~~~~~~~
Winter Parking Regulations in Effect
Shorewood's winter street parking regulations are now in effect.

The winter parking regulations prohibit parking on certain sides of most residential area streets AT ANY TIME from December 1 until March 1. The affected areas are posted with signs indicating the restriction. Please be alert for signs when parking on residential streets. Violators will be ticketed.
IF A SNOW EMERGENCY IS DECLARED:
In the event of a major snow storm, a snow emergency may be declared. If a snow emergency is declared, parking is prohibited on all streets in the village between the hours of midnight and 6:00 a.m. except for the following parking zones; Wilson Dr., Capitol Dr. (between Downer and Farwell and between Newhall and Wilson), and Oakland Ave. (between Kenmore and Kensington and between Edgewood and Shorewood Blvd.) Vehicles parked on any other street will be ticketed and may be towed at the owner's expense.
Snow emergencies will be broadcasted on most Milwaukee media outlets. Persons may also call the Shorewood Police Department at 847.2610 to see if a snow emergency has been declared.
~~~~~~~~~~~~~~~~~~~~~~~~~~~~~~~~~~~~~~~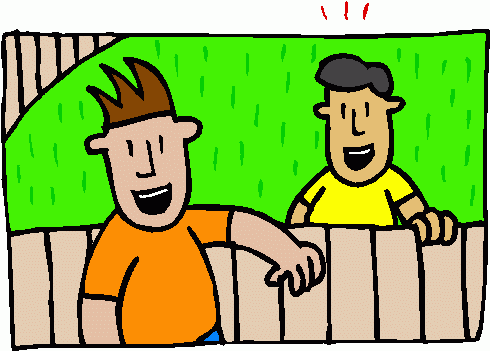 Tip for a Safe Home
from the Shorewood Police Department
Get to know your neighbors
Get to know your neighbors on each side of your home and across the street.

Invite them into your home, communicate often, and establish trust.

Ask neighbors to pick up mail and park in your driveway to give the appearance of occupancy while on vacation.

Get to know each other's schedules so you can spot an unusual pattern.
~~~~~~~~~~~~~~~~~~~~~~~~~~~~~~~~~~~~~~~

Shorewood Intermediate School Musical
Friday December 7 and Saturday, December 8 at 7pm and Sunday, December 9 at 2pm.
Shorewood High School Auditorium
Adult tickets are $7, Student/Child tickets are $5 at the door.

Shorewood Tree Lighting
Friday, December 7 at 7pm
The Cornerstone patio, between North Star Bistro & Thief Wine

Bring your family, friends and neighbors to Shorewood's first tree lighting, to kick off the festive season! Enjoy Shorewood High School Carolers, McMenamin Irish Dancers, holiday treats...and one jolly special guest! Presented by the Shorewood BID

Stop, Shop and Restore!
Holiday Shopping in Shorewood
Saturday, December 8 at 10 am - 5 pm

The Shorewood Business Improvement District (BID) invites you to relax and shop local this holiday season!

Enjoy all that our unique business district has to offer, along with free activities for the whole family including:
-Horse and carriage rides
-Visit with Santa
-Relaxation stations
-Holiday treats
-Gift wrapping
-Holiday music

In addition, the first 100 shoppers to redeem $150 in Dec. 8th receipts from participating Stop, Shop & Restore businesses will receive a $25 gift certificate to use anywhere in the business district, January 1-31, 2013!


7th Grade Winter Music Festival

Tuesday, December 11 at 7pm

Shorewood High School Auditorium

Featuring Band, Choir, and Orchestra

This event is free and open to the public.

Hobbit Release Party Presented by Shorewood Library

Thursday, December 13 at 4-6pm

Village Center Meeting Room

The library is throwing a party to celebrate the release of The Hobbit: An Unexpected Journey! Kids in grades 6-12 are welcome to come play hobbit games, make hobbit crafts, and more. Dress as your favorite LOTR character!

8th Graded Winter Music Festival

Thursday, December 13 at 7pm

Shorewood High School Auditorium

Featuring Band, Choir, and Orchestra

This event is free and open to the public.

Pedestrian and Bike Safety
Wednesday, December 12, 2012 at 7:00 PM
Committee Room



Library Board


Wednesday, December 12, 2012 at 4:30 PM
Village Center



Village Board Meeting

Monday, December 17, 2012 at 7:30 PM
Court Room



Municipal Court - Juvenile/Parking

Tuesday, December 18, 2012 at 5:00 PM
Court Room



Shorewood Business Improvement District

Wednesday, December 19, 2012 at 8:30 AM
Committee Room

Quote of the Week

I have learned that success is to be measured not so much by the position that one has reached in life as by the obstacles which he has had to overcome while trying to succeed.
Booker T. Washington
Health Tip
Even though, the holidays are very busy, plan time for exercise. Exercise helps relieve holiday stress and prevent weight gain. Even, a small and daily increase in exercise can help partially offset increased holiday eating. Try 10- or 15-minute brisk walks twice a day.
Environmental Tips

Try to reuse old wrapping paper, gift bags or boxes, and Sunday comics, or make cloth bags in which to present your gifts.
If each American household wrapped three gifts in reused materials, enough paper would be saved to cover 45,000 football fields.*