Village Board Meeting Monday, December 3

The Village Board will hold its regular meeting on Monday, December 3. The Board will
Consider an ordinance to change parking from the eastside of the 3900 Block of N Frederick Avenue to the westside of N Frederick Avenue

Consider changing parking regulations for the Village Hall municipal lot

Consider changing parking regulations for the Atwater School parking lot
~~~~~~~~~~~~~~~~~~~~~~~~~~~~~~~~~~~~~~~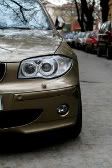 Renew Your Daytime Parking Sticker
It is time to renew your Daytime Parking stickers! If you live in a single family or duplex home in the Residential Congested Area zone (bounded by Oakland Ave., Lake Dr., Edgewood Ave., and Capitol Dr.), your 2013 sticker is available for $5. If you live in a single family or duplex home in Impact Parking Zones C, D, E, F or J, you may renew your sticker (or obtain a new one) for 2013 for $5. You may renew your sticker by:
Bringing your payment to Village Hall, 3930 N Murray, Monday through Friday, between 8 a.m. and 5 p.m.
Mailing your check payable to the Village of Shorewood, 3930 N Murray Avenue along with a stamped, self-addressed envelope. Also include any updated vehicle information if applicable.
Dropping your check payable to the Village of Shorewood along with a stamped self-addressed envelope in the white mailbox in the parking lot behind Village Hall. Also include any updated vehicle information if applicable.
Please contact Customer Service at 414.847.2601 if you have any questions or concerns.
~~~~~~~~~~~~~~~~~~~~~~~~~~~~~~~~~~~~~~~
Tax Bill Information
The Village Clerk/Treasurer's office anticipates that property tax bills will be available between December 10 and December 15. Make special note of the items that are new this year.
Your property tax bill can be paid as follows:
North Shore Bank locations (full payment or installments only):

By mail: Village of Shorewood, 3930 N Murray Avenue, Shorewood, WI 53211

By drop box (located behind Village Hall)

In person at Village Hall Monday- Friday 8 a.m. to 5 p.m.

New this year - Credit Card (Online only)

New this year - Electronic check (Online only)
The credit card and electronic check options are new and may be accessed online at www.villageofshorewood.org. There will be a charge of 2.39% of the amount to be paid, with a minimum of $1.50 for credit card charges. For electronic checks a fee of $1.50 will be charged for the first $5,000 or $5 for any amount over $5,000.
If payment is made by mail or left in the drop box, a receipt will be mailed to the taxpayer. Self-addressed, stamped envelopes are encouraged and appreciated. If payments are made with an escrow check made out to both the taxpayer and the Village, please remember to endorse the back of the check. Refunds for overpayment will be processed within 20 days.
Please note that the Clerk/Treasurer's office will be closed on Monday, December 24, Tuesday, December 25, at noon on Monday, December 31, and Tuesday, January 1. Payments postmarked by December 31 or placed in the Village Hall drop box over the New Year's holiday will be applied as of December 31.
~~~~~~~~~~~~~~~~~~~~~~~~~~~~~~~~~~~~~~~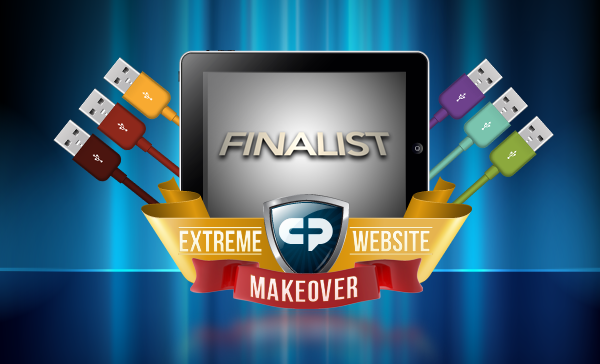 Help us Win a New Website!

The Village of Shorewood is a finalist for the CivicPlus Extreme Website Makeover Contest. The winner will receive a complete website makeover plus training and two years of site maintenance for free. However, we need your input! Please fill out the survey linked here and help us win this awesome prize! Also, please forward this link to all your Shorewood friends so they can help as well.

~~~~~~~~~~~~~~~~~~~~~~~~~~~~~~~~~~~~~~~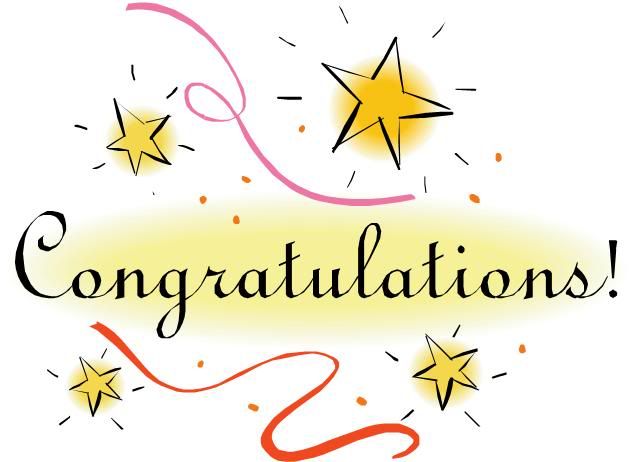 Employee Anniversaries
Congratulations to the following employees who celebrate their anniversary in December:
Don Bentzien DPW 27 years

Dan Holt Library 6 years

Ian Moss Police 5 years

Peter Cahill Manager's Office 1 year

~~~~~~~~~~~~~~~~~~~~~~~~~~~~~~~~~~~~~~~

Keep in Touch with Shorewood!
If you want to stay informed with the latest news and information from the Village of Shorewood, we encourage you to like us on Facebook at https://www.facebook.com/shorewoodgov or follow us on Twitter athttps://twitter.com/shorewoodgov.
~~~~~~~~~~~~~~~~~~~~~~~~~~~~~~~~~~~~~~~

Public Safety Update
As you are aware, we have had some burglaries in the Village over the past few months.
Here are the correct statistics:
11 - Unlocked homes entered
2 - Forced entry to an Apartment
1 - Forced entry to a home**
For the entire year we also had:
3 - Apartment laundry rooms where a coin machine was broken into**
3 - Homes entered, no signs of forced entry but unsure if locked
1 - Garage **
2 - Apartments entered with a key **
1 - Business entered, front door unlocked but office forced
1 - home under remodel
This is a total of 25 burglaries reported for the year
** An arrest was made in these (7 total)
We also have a suspect in custody that we hope to link to some of the unsolved cases. We are also working with neighboring communities who have had similar burglaries and together there are at least 3 others in custody for the same type of crime. We may not be able to say that they committed our burglaries directly but since their arrest, our burglaries have stopped.
~~~~~~~~~~~~~~~~~~~~~~~~~~~~~~~~~~~~~~~
Election Information
An Election will be held on Tuesday, April 2, 2013 in which the following positions are to be filled (if necessary, a primary will be held on Tuesday, February 19, 2013):
State Superintendent of Public Instruction

Justice of the Supreme Court

Circuit Court Judges - Milwaukee County Branch 11, Branch 26 and Branch 45

Two Village of Shorewood Trustees

Three Village of Shorewood School Board Members
Nomination papers and important information for the Village of Shorewood Trustee may be obtained in the Clerk's office or on the Government Accountability Board website at http://gab.wi.gov.
~~~~~~~~~~~~~~~~~~~~~~~~~~~~~~~~~~~~~~~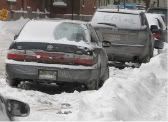 Snow and Ice Removal Program
After a very successful program last year, the snow and ice removal program is about to begin again.
The Village has an ordinance that requires land owners to remove snow and ice and apply sand or salt as necessary within 12 hours after a snow storm.

The Green Team will survey the Village 12 or more hours after a measurable snow event at the request of the Director of Public Works. A notice will be left on the door of delinquent properties noting they have 12 additional hours to complete snow and ice removal. A list of delinquent addresses will be given to the Police Department. If the snow and ice is not removed in a timely manner, the Green Team will return to remove the snow. The property owner will be charged a $15 fee plus snow removal charges at a rate of $50/hour. Total charges will be added to the property owners tax bill.
It is important to note that this action is in place to assure safe walking conditions for everyone. Residents are encouraged to call the Police Department at 414.847.2610 to report areas that are not adequately cleared.
~~~~~~~~~~~~~~~~~~~~~~~~~~~~~~~~~~~~~~~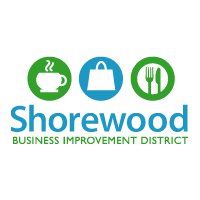 BID Stop, Shop & Restore Event
Holiday dinners to prepare, gifts to buy, cards to send... 'tis the season for many to be overwhelmed by all the obligations. This year, fit some relaxation time in with holiday errands at the Stop, Shop & Restore holiday shopping event, 10 a.m. - 5 p.m. on Saturday, Dec. 8, hosted by the Shorewood Business Improvement District (BID).
The BID will also host Shorewood's first-ever tree-lighting ceremony at 7 p.m. Friday, December 7 on the patio space on N. Oakland Ave.'s North End, between North Star American Bistro and Thief Wine. This family-friendly event features holiday treats and family entertainment.
On Saturday, enjoy a traditional horse and carriage ride along a shopping route filled with complimentary relaxation stations:
Free hand, foot and chair massages will be offered at various Shorewood stores

Seasonal nutrition and stress-relieving tips from local therapists

Complimentary salon services - stop in and get a free holiday quick style or make-up tips for that upcoming holiday party

Relaxing tea sampling, cooking demonstrations, beer and wine tastings

Complimentary homemade holiday cookies, hot cocoa and cider

Classical holiday music including strolling carolers
Stop, Shop & Restore also features
traditional holiday activities including visits with Santa, a free holiday "dining with confidence" etiquette class for kids, and local shopping at a diverse range of small boutique retailers offering unique holiday gift ideas for everyone on your list.
The first 100 shoppers who turn in $150 in Dec. 8 receipts from participating Shorewood businesses will receive a $25 gift certificate redeemable anywhere in the Shorewood business district. For more information, visit www.shorewoodwi.com.
~~~~~~~~~~~~~~~~~~~~~~~~~~~~~~~~~~~~~~~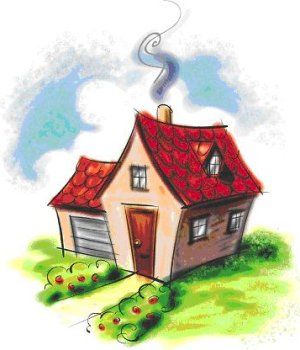 Importance of Chimney Maintenance
Homeowners should do visual inspections of the interior and exterior of their chimney(s) each year, looking for loose or missing mortar in joints between bricks, missing or damaged bricks, and damage/cracks in the chimney cap. Most chimneys are a working part of a home and need regular maintenance and attention. If there are cracks in the interior of the chimney, flames or sparks from a natural fireplace could breach the enclosure and create an unsafe situation. Minor repairs of the exterior can be completed by a handy homeowner that is not afraid of heights, but for more extensive repairs a professional should be employed. No permits are required for chimney repairs or a rebuild if the work is done on the exterior only.
~~~~~~~~~~~~~~~~~~~~~~~~~~~~~~~~~~~~~~~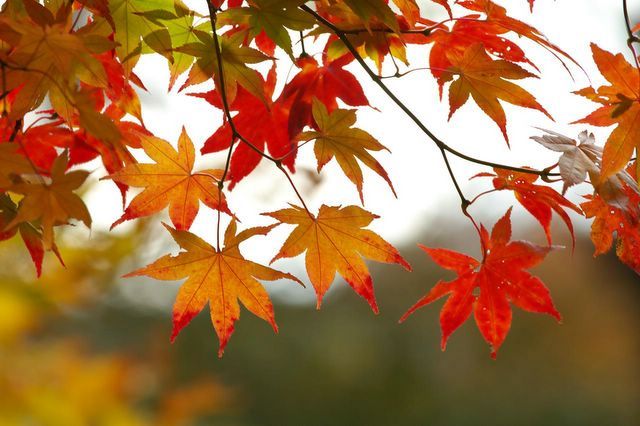 Fall Leaf Collection Season is Winding Down
Day-certain vacuum collection of leaves will continue until December 7th unless we experience freezing conditions or predicted snowfall. At that point leaf equipment will be placed into storage and the trucks will be prepared for winter operations and all leaf collection will end for the season.
Continue to place leaf piles on the parkway near the curb. Small piles of leaves or sticks and garden debris should be put into paper bags for collection on your normal garbage day as they may become buried under an early season snow fall.
Also as a reminder from the Conservation Committee, please try not to rake leaves into the street as leaf nutrients leach out by rain end up flowing into storm sewers and into our lakes and river. We also want to encourage residents to mulch leaves by mowing them into their lawns. Chopped up leaves feed lawns and reduce the need for chemical fertilizers.
~~~~~~~~~~~~~~~~~~~~~~~~~~~~~~~~~~~~~~~
Reminder to Cutback Overgrowth of Plantings Along Sidewalks
Homeowners should take a look at their landscaping, particularly shrubs and bushes planted at or near the public sidewalk. The winter months are the best time of year to trim most plantings, and when the snow begins to take over, the public sidewalks become increasingly smaller. Please be considerate to everyone in the Village and ensure that your plantings are not encroaching on the sidewalks.
~~~~~~~~~~~~~~~~~~~~~~~~~~~~~~~~~~~~~~~
Winter Parking Regulations take effect on December 1st.
Shorewood's winter street parking regulations go onto effect on December 1st.

The winter parking regulations prohibit parking on certain sides of most residential area streets AT ANY TIME from December 1 until March 1. The affected areas are posted with signs indicating the restriction. Please be alert for signs when parking on residential streets. Violators will be ticketed.
IF A SNOW EMERGENCY IS DECLARED:
In the event of a major snow storm, a snow emergency may be declared. If a snow emergency is declared, parking is prohibited on all streets in the village between the hours of midnight and 6:00 a.m. except for the following parking zones; Wilson Dr., Capitol Dr. (between Downer and Farwell and between Newhall and Wilson), and Oakland Ave. (between Kenmore and Kensington and between Edgewood and Shorewood Blvd.) Vehicles parked on any other street will be ticketed and may be towed at the owner's expense.
Snow emergencies will be broadcasted on most Milwaukee media outlets. Persons may also call the Shorewood Police Department at 847.2610 to see if a snow emergency has been declared.
~~~~~~~~~~~~~~~~~~~~~~~~~~~~~~~~~~~~~~~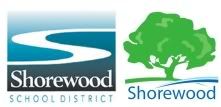 33rd Annual Shorewood Arts & Crafts Fair
The 33rd Annual Arts & Crafts Fair sponsored by the Shorewood Booster Club will be held on Sunday, December 2, from 10 am to 4pm. Admission is $4. Check out the Shorewood NOW for a $1 off coupon at admissions. This annual fundraiser supports athletics for the Shorewood schools with uniforms, equipment, training, clinics and more!
This year's show features over 110 artists from the Midwest, including several from Shorewood, and will offer a wide variety of crafts for the home and garden and many one-of-a-kind pieces including pottery, wood carvings, photography, copper art, jewelry, leather goods, metal work and more. Forty new artists have been added to the show and will feature baby items, furniture, tiles, shawls, paintings and plants that will make wonderful gifts.
The Greyhound Cafe will be serving homemade soups from MKElocolicious, Culvers Chili, sandwiches, baked potato bar and more. The delicious bake sale will satisfy the sweetest tooth!
NEW this year is the FREE shuttle service between Atwater School parking lot and SHS Arena. Make it easy on yourself to park - shuttle over to the front doors of the Arena and return after an enjoyable time at the fair!
This event is held at the Shorewood High School Arena, North Gym and Cafeteria, 1701 E. Capitol Dr. from 10:00am to 4:00pm. For more information or to volunteer, please call Bonnie Adams 414-332-3982.
~~~~~~~~~~~~~~~~~~~~~~~~~~~~~~~~~~~~~~~

North Shore Health Department Highlights
Flu vaccine is still available. If you haven't had your flu shot, call 371-2980 for an appointment.
Are your immunizations up to date? If you have children, are theirs? Why not get any needed "boosters" before the end of the year! The next Immunization Clinic at the Shorewood office will be Thursday, December 13, 3:30-4:30pm. Call 414-371-2980 to schedule an appointment. Because of changes with the State of Wisconsin Immunization Program, we can only offer immunizations to those who have no insurance or if insurance does not cover immunizations.
~~~~~~~~~~~~~~~~~~~~~~~~~~~~~~~~~~~~~~~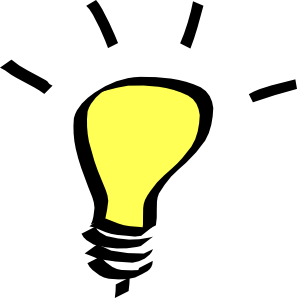 Tip for a Safe Home
from the Shorewood Police Department
Crime-proof outside areas
Lighting is one of the most cost-effective deterrents to burglary.

Keep yard, porch, garage doors, pathways and entrances well-lit at night.

Consider motion detecting lights which turn on automatically as someone approaches.

Trim plants and shrubs that could serve as hiding places for criminals.

Cut back tree limbs that could help thieves climb into windows

Consider light timers for exterior lighting to establish a routine and appearance of occupancy.
~~~~~~~~~~~~~~~~~~~~~~~~~~~~~~~~~~~~~~~
33rd Shorewood Arts & Crafts Fair Shorewood High School
For more information, see article above.

Shorewood Intermediate School Musical
Friday December 7 and Saturday, December 8 at 7pm and Sunday, December 9 at 2pm.
Shorewood High School Auditorium
This event is free and open to the public.

Shorewood Tree Lighting
Friday, December 7, 2012 7pm
The Cornerstone patio, between North Star Bistro & Thief Wine

Bring your family, friends and neighbors to Shorewood's first tree lighting, to kick off the festive season! Enjoy Shorewood High School Carolers, McMenamin Irish Dancers, holiday treats...and one jolly special guest! Presented by the Shorewood BID

Stop, Shop and Restore!
Holiday Shopping in Shorewood
Saturday, December 8, 2012 10 am - 5 pm

The Shorewood Business Improvement District (BID) invites you to relax and shop local this holiday season!

Enjoy all that our unique business district has to offer, along with free activities for the whole family including:
-Horse and carriage rides
-Visit with Santa
-Relaxation stations
-Holiday treats
-Gift wrapping
-Holiday music

In addition, the first 100 shoppers to redeem $150 in Dec. 8th receipts from participating Stop, Shop & Restore businesses will receive a $25 gift certificate to use anywhere in the business district, January 1-31, 2013!


7th Grade Winter Music Festival

Tuesday, December 11, 2012 7pm

Shorewood High School Auditorium

Featuring Band, Choir, and Orchestra

This event is free and open to the public.

8th Graded Winter Music Festival

Thursday, December 13, 2012 7pm

Shorewood High School Auditorium

Featuring Band, Choir, and Orchestra

This event is free and open to the public.




Village Board Meeting

Monday, December 03, 2012 at 7:30 PM
Court Room



Municipal Court - Initial/Trials

Wednesday, December 05, 2012 at 5:00 PM
Court Room



Elder Services Advisory Board
Thursday, December 06, 2012 at 4:00 PM
Health Department Meeting Room

Conservation Committee


Thursday, December 06, 2012 at 7:00 PM
Committee Room



Community Development Authority

Friday, December 07, 2012 at 7:30 AM
Committee Room

Pedestrian and Bike Safety
Tuesday, December 11, 2012 at 7:00 PM
Committee Room



Library Board


Wednesday, December 12, 2012 at 4:30 PM
Village Center


Health Tip
Eat regular meals every day to help resist overdoing it at festive events. When you do occasionally skimp on meals because you're busy shopping, wrapping, and baking,snack on a protein-packed food, such as low-fat yogurt or reduced-fat cheese.
Environmental Tips

When holiday shopping around Shorewood, take your own reusable bags rather than using the plastic ones provided by stores.