Happy Thanksgiving!



We would like to wish all Shorewood residents and staff a Happy Thanksgiving Holiday!

Additionally, we would like to give a special thank you to Shorewood Police and North Shore Fire who will still be on the job, maintaining peace and safety in our community while many of us will be at our homes enjoying the Thanksgiving holiday with our families, Public works staff will be on call to handle any emergencies. We are thankful for all of our police, fire, dispatch, public works, and other public safety personnel for their extra dedication during the holiday season and their service to the community throughout the year.
~~~~~~~~~~~~~~~~~~~~~~~~~~~~~~~~~~~~~~~
Village Board Meeting Highlights

The Village Board held its regular meeting on Monday, November 19. The Board:
Approved the resolution for the Shorewood Business Improvement District 2013 operating plan and the 2012 Special Assessment Levy

Approved the resolution adopting the 2013 Budget and authorizing the 2012 general property tax levy against all taxable property in the Village of Shorewood

Approved the Neighborhood Mediation Program

Approved an economic development grant for reserve liquor license for Camp Bar located at 4044 N Oakland Avenue, owner Paul Hackbarth
~~~~~~~~~~~~~~~~~~~~~~~~~~~~~~~~~~~~~~~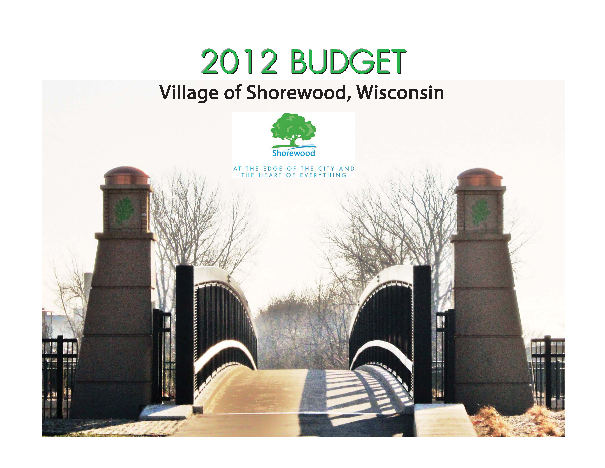 2013 Budget Approved

At Monday's Board Meeting, the Village Board approved the the 2013 Budget. The approved 2013 Budget is available here and a hard copy is available for review at the customer service desk. The presentation presented at the meeting last night is available here.
~~~~~~~~~~~~~~~~~~~~~~~~~~~~~~~~~~~~~~~
Village Hall will be closed for Thanksgiving Holiday

Village Hall will be closed on Thursday November 22, and Friday November 23 in observance of the Thanksgiving Holiday.
~~~~~~~~~~~~~~~~~~~~~~~~~~~~~~~~~~~~~~~
Parking Restrictions Lifted For Thanksgiving Holiday
For the Thanksgiving holiday, overnight parking will be lifted from Wednesday, November 21st through Sunday, November 25th. You will need to call for permission to park on the street on Monday, November 26th for Monday night/Tuesday morning.
On behalf of the Shorewood Police Department, please have a safe and happy Thanksgiving.
~~~~~~~~~~~~~~~~~~~~~~~~~~~~~~~~~~~~~~~
Tax Bill Information
The Village Clerk/Treasurer's office anticipates that property tax bills will be available between December 10 and December 15. Make special note of the items that are new this year.
Your property tax bill can be paid as follows:
North Shore Bank locations (full payment or installments only):

By mail: Village of Shorewood, 3930 N Murray Avenue, Shorewood, WI 53211

By drop box (located behind Village Hall)

In person at Village Hall Monday- Friday 8 a.m. to 5 p.m.

New this year - Credit Card (Online only)

New this year - Electronic check (Online only)
The credit card and electronic check options are new and may be accessed online at www.villageofshorewood.org. There will be a charge of 2.39% of the amount to be paid, with a minimum of $1.50 for credit card charges. For electronic checks a fee of $1.50 will be charged for the first $5,000 or $5 for any amount over $5,000.
If payment is made by mail or left in the drop box, a receipt will be mailed to the taxpayer. Self-addressed, stamped envelopes are encouraged and appreciated. If payments are made with an escrow check made out to both the taxpayer and the Village, please remember to endorse the back of the check. Refunds for overpayment will be processed within 20 days.
Please note that the Clerk/Treasurer's office will be closed on Monday, December 24, Tuesday, December 25, at noon on Monday, December 31, and Tuesday, January 1. Payments postmarked by December 31 or placed in the Village Hall drop box over the New Year's holiday will be applied as of December 31.
~~~~~~~~~~~~~~~~~~~~~~~~~~~~~~~~~~~~~~~
Election Information
An Election will be held on Tuesday, April 2, 2013 in which the following positions are to be filled (if necessary, a primary will be held on Tuesday, February 19, 2013):
State Superintendent of Public Instruction

Justice of the Supreme Court

Circuit Court Judges - Milwaukee County Branch 11, Branch 26 and Branch 45

Two Village of Shorewood Trustees

Three Village of Shorewood School Board Members
Nomination papers and important information for the Village of Shorewood Trustee may be obtained in the Clerk's office or on the Government Accountability Board website at http://gab.wi.gov.
~~~~~~~~~~~~~~~~~~~~~~~~~~~~~~~~~~~~~~~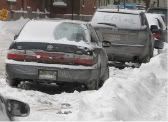 Snow and Ice Removal Program
After a very successful program last year, the snow and ice removal program is about to begin again.
The Green Team will survey the Village 12 or more hours after a measurable snow event at the request of the Director of Public Works. A notice will be left on the door of delinquent properties noting they have 12 additional hours to complete snow and ice removal. A list of delinquent addresses will be given to the Police Department. If the snow and ice is not removed in a timely manner, the Green Team will return to remove the snow. The property owner will be charged a $15 fee plus snow removal charges at a rate of $50/hour. Total charges will be added to the property owners tax bill.
It is important to note that this action is in place to assure safe walking conditions for everyone. Residents are encouraged to call the Police Department at 414.847.2610 to report areas that are not adequately cleared.
~~~~~~~~~~~~~~~~~~~~~~~~~~~~~~~~~~~~~~~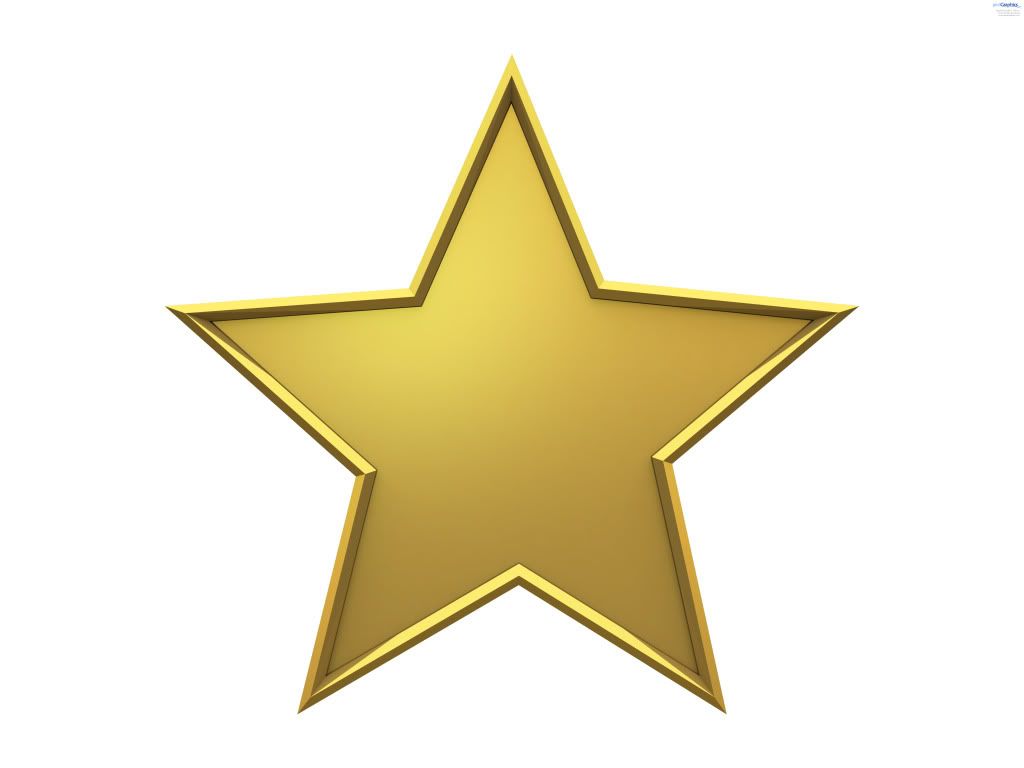 Finance Director Receives Honor
Finance Director, Stephanie Walker, has been appointed to the Government Finance Officers Association's (GFOA) Standing Committee on Accounting, Auditing and Financial Reporting. GFOA has seven standing committees, each consisting of no more than 25 members. Members are selected for a three year term and based on application and recommendations. The Committee on Accounting, Auditing and Financial Reporting studies various topics and best practices in this area and makes recommendation for projects, programs or policy positions to the GFOA executive board. The GFOA is the professional association of state/provincial and local finance officers in the United States and Canada, and has served the public finance profession since 1906. GFOA's 17,500 members are dedicated to the sound management of government financial resources.
~~~~~~~~~~~~~~~~~~~~~~~~~~~~~~~~~~~~~~~
Customer Service Surveys
The Village staff is ALWAYS looking for ways to serve you better. An important way of doing this is getting feedback from our customers. If you'd like to comment on a service you received or make a suggestion for improvement,we encourage you to visit our website and complete a Customer Service Survey by clicking here.
~~~~~~~~~~~~~~~~~~~~~~~~~~~~~~~~~~~~~~~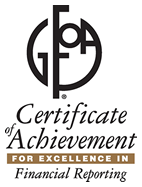 Shorewood Awarded CAFR Award
The Village of Shorewood was recently awarded the prestigious Certificate of Achievement for Excellence in Financial Reporting Award by the Government Finance Officers Association (GFOA) for its Comprehensive Annual Financial Report Award (CAFR). The GOFA judged our CAFR to meet the high standards of the program demonstrating a constructive spirit of full disclosure to clearly communicate its financial story. Congrats to the finance department for their excellent work.
~~~~~~~~~~~~~~~~~~~~~~~~~~~~~~~~~~~~~~~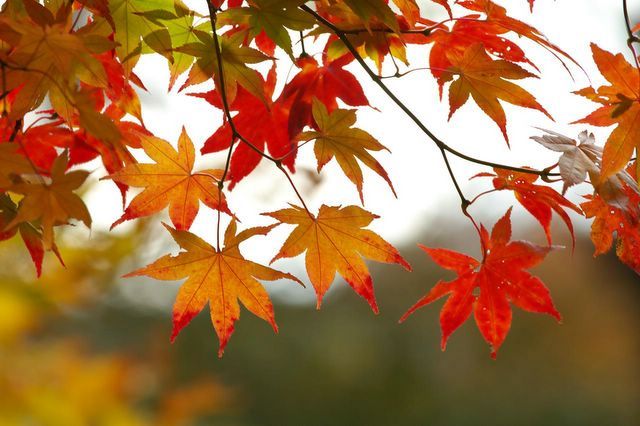 Fall Leaf Collection Season is Winding Down
Day-certain vacuum collection of leaves will continue until December 7th unless we experience freezing conditions or predicted snowfall. At that point leaf equipment will be placed into storage and the trucks will be prepared for winter operations and all leaf collection will end for the season.
Continue to place leaf piles on the parkway near the curb. Small piles of leaves or sticks and garden debris should be put into paper bags for collection on your normal garbage day as they may become buried under an early season snow fall.
Also as a reminder from the Conservation Committee, please try not to rake leaves into the street as leaf nutrients leach out by rain end up flowing into storm sewers and into our lakes and river. We also want to encourage residents to mulch leaves by mowing them into their lawns. Chopped up leaves feed lawns and reduce the need for chemical fertilizers.
~~~~~~~~~~~~~~~~~~~~~~~~~~~~~~~~~~~~~~~
Winter Parking Regulations take effect on December 1st.
Shorewood's winter street parking regulations go onto effect on December 1st.

The winter parking regulations prohibit parking on certain sides of most residential area streets AT ANY TIME from December 1 until March 1. The affected areas are posted with signs indicating the restriction. Please be alert for signs when parking on residential streets. Violators will be ticketed.
IF A SNOW EMERGENCY IS DECLARED:
In the event of a major snow storm, a snow emergency may be declared. If a snow emergency is declared, parking is prohibited on all streets in the village between the hours of midnight and 6:00 a.m. except for the following parking zones; Wilson Dr., Capitol Dr. (between Downer and Farwell and between Newhall and Wilson), and Oakland Ave. (between Kenmore and Kensington and between Edgewood and Shorewood Blvd.) Vehicles parked on any other street will be ticketed and may be towed at the owner's expense.
Snow emergencies will be broadcasted on most Milwaukee media outlets. Persons may also call the Shorewood Police Department at 847.2610 to see if a snow emergency has been declared.
~~~~~~~~~~~~~~~~~~~~~~~~~~~~~~~~~~~~~~~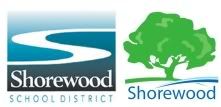 33rd Annual Shorewood Arts & Crafts Fair
The 33rd Annual Arts & Crafts Fair sponsored by the Shorewood Booster Club will be held on Sunday, December 2, from 10 am to 4pm. Admission is $4. Check out the Shorewood NOW for a $1 off coupon at admissions. This annual fundraiser supports athletics for the Shorewood schools with uniforms, equipment, training, clinics and more!
This year's show features over 110 artists from the Midwest, including several from Shorewood, and will offer a wide variety of crafts for the home and garden and many one-of-a-kind pieces including pottery, wood carvings, photography, copper art, jewelry, leather goods, metal work and more. Forty new artists have been added to the show and will feature baby items, furniture, tiles, shawls, paintings and plants that will make wonderful gifts.
The Greyhound Cafe will be serving homemade soups from MKElocolicious, Culvers Chili, sandwiches, baked potato bar and more. The delicious bake sale will satisfy the sweetest tooth!
NEW this year is the FREE shuttle service between Atwater School parking lot and SHS Arena. Make it easy on yourself to park - shuttle over to the front doors of the Arena and return after an enjoyable time at the fair!
This event is held at the Shorewood High School Arena, North Gym and Cafeteria, 1701 E. Capitol Dr. from 10:00am to 4:00pm. For more information or to volunteer, please call Bonnie Adams 414-332-3982.
~~~~~~~~~~~~~~~~~~~~~~~~~~~~~~~~~~~~~~~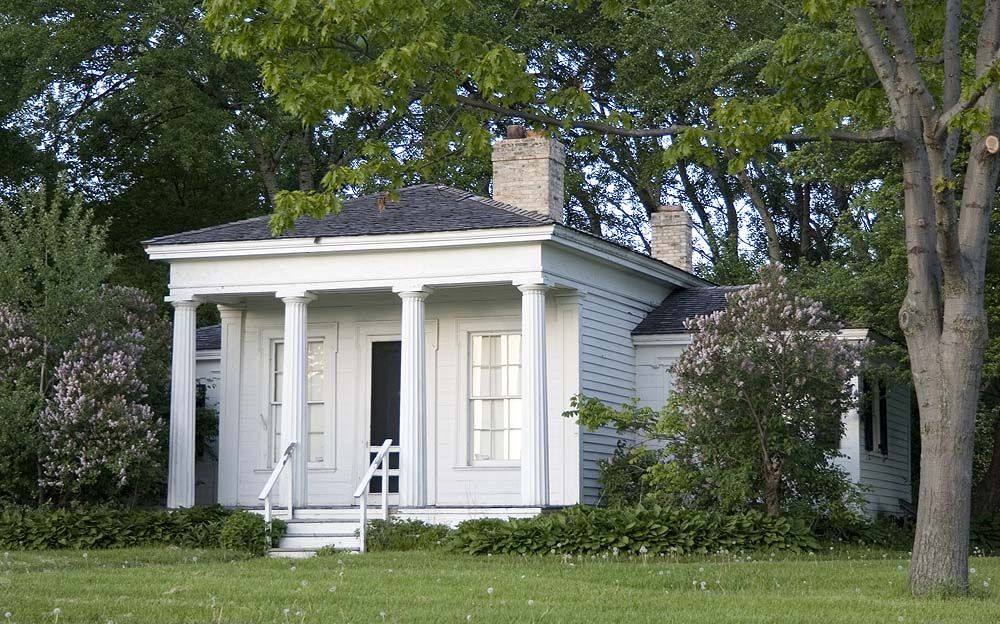 Kilbourntown House Needs your Help!
Did you know the oldest house in Milwaukee is right here in Shorewood? The Kilbourntown House in Estabrook Park needs a new roof . Please consider donating to this roofing cause and become a Kilbourntown "roofer." We plan a "shingle dipping party" when we raise the necessary funds. If you have questions please contact Diane Buck @ 964-8681 or Mary Kamps @ 964-7128.
~~~~~~~~~~~~~~~~~~~~~~~~~~~~~~~~~~~~~~~

Tip for a Safe Home
from the Shorewood Police Department
Remember to lock all doors and windows
Lock all doors at night and every time you leave the house
Every window and sliding door has a working key or is securely pinned
Secure windows and sliding doors with secondary blocking devices (i.e a stick or wood)
Use anti-lift devices to prevent windows and glass doors from being lifted out.
~~~~~~~~~~~~~~~~~~~~~~~~~~~~~~~~~~~~~~~
33rd Shorewood Arts & Crafts Fair Shorewood High School
For more information, see article above.

Shorewood Intermediate School Musical
Friday December 7 and Saturday, December 8 at 7pm and Sunday, December 9 at 2pm.
Shorewood High School Auditorium
This event is free and open to the public.

Stop, Shop and Restore!
Holiday Shopping in Shorewood
Saturday, December 8, 2012 10 am - 5 pm

The Shorewood Business Improvement District (BID) invites you to relax and shop local this holiday season!

Enjoy all that our unique business district has to offer, along with free activities for the whole family including:
-Horse and carriage rides
-Visit with Santa
-Relaxation stations
-Holiday treats
-Gift wrapping
-Holiday music

In addition, the first 100 shoppers to redeem $150 in Dec. 8th receipts from participating Stop, Shop & Restore businesses will receive a $25 gift certificate to use anywhere in the business district, January 1-31, 2013!


Village Hall Closed Thursday, November 22 and Friday, November 23.



Plan Commission

Tuesday, November 27, 2012 at 6:30 PM
Court Room



Ad- Hoc Sign Committee

Thursday, November 29, 2012 at 8:30 AM
Committee Room



Village Board Meeting

Monday, December 03, 2012 at 7:30 PM
Court Room



Municipal Court - Initial/Trials

Wednesday, December 05, 2012 at 5:00 PM
Court Room



Conservation Committee Meeting

Thursday, December 06, 2012 at 7:00 PM
Committee Room



Community Development Authority

Friday, December 07, 2012 at 7:30 AM
Committee Room


Quote of the Week

We can always find something to be thankful for, and there may be reasons why we ought to be thankful for even those dispensations which appear dark and frowning.

Albert Barnes
Health Tip
Thanksgiving tables are bountiful and full of family favorites. Before you fill your plate, survey the table and decide what you really want. Then select reasonable-sized portions of your favorites. And remember to save some calories for pie!
Environmental Tips

By using smaller dinner plates, guests will finish all of their food, and can easily go back for seconds. It's a good way to cut down on food waste.