Ask us, We Answer



Do you have a Nordic training, technique, equipment, travel, or event question?


Just email us at

weanswer@skipost.com
by Peter Graves
(Vermont) - Word of Mike Gallagher's passing has left a large hole in many hearts both in this country and abroad. Gallagher, who passed away on his 72nd birthday at his home in Vermont, was an inspiration to many in the sport of cross-country skiing for decades.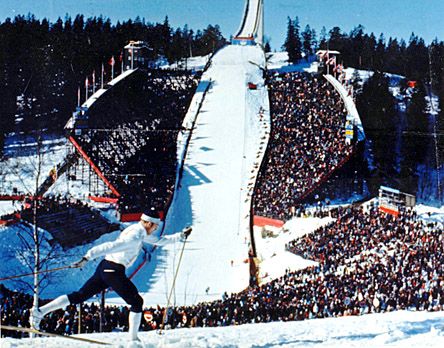 Mike Gallagher at Holmenkollen 50km classic in 1968 where he finished 19th© courtesy of Mike Gallagher

As a racer he made three Olympic teams and three FIS World Championship Ski teams, and racked up an impressive nine US National titles. His most cherished result was placing 19th at the Holmenkollen 50km classic in 1968. Gallagher went on to serve as Head Coach for the US Ski Team from 1980-1986. He also became a highly skilled bicycle racer for a number of years. Later in his career he spent many years as the Nordic skiing director at the Mountain Top Inn and also taught skiing at Mountain Meadows. In addition he coached high school level skiing for 17 seasons.
Born in Yonkers, NY, his father was a veteran of the 10th Mountain Division, and as a young man Gallagher developed a taste for running and alpine skiing. At all levels this indefatigable Vermonter has left a mark and his love of life, of family, and of storytelling. His Irish songs sung with great gusto in the sauna, his kind and sentimental side, and his toughness, was the stuff of legend. Never did he tire of talking about cross-country skiing and never did we tire of listening.
SkiTrax's
interviewed Mike last year
following Kikkan Randall's Sprint Cup Globe historic victory as she become the first American women to win a cross-country ski World Cup overall title.
Gallagher is survived by his wife Tyna and sons Jessie and Sean.
A Celebration of Life will be held at the family's homestead in
Pittsfield
,Vermont on Sunday, November 3, 2013 at 12:00 p.m.
SkiPost joins SkiTrax and the rest of the Nordic ski community in sending condolences to Gallagher's family and friends.
Why Bliz?
Dear SkiPost. What is the deal with the Bliz sunglasses you advertise so heavily? Why are they good for cross-country skiing? Do they fog up? I never heard of Bliz before last winter. Signed Foggy
Bliz's mantra is "Keep Focused" they aim to help you achieve this through "Comfort, Customization, Clarity and Cost". Bliz, from Sweden is Scandinavias #1 Eyewear brand and was new to the U.S. last winter. Because of a wide range of glasses that are designed first for Nordic skiing they are most popular glasses on the Nordic World Cup.
Most of the Bliz eyewear comes with unique strap systems that keep the glasses at the perfect location on your head so you do not have to push the glasses back up your nose every couple of km's. Keeping your hands off the glasses and keeping them in the perfect location on your face is the key tool to minimize, or eliminate, fogging.
Offe

rs
Fog-free, Slip-free, Full-face protection.
Keeps the snow, sun and cold air out!
Regular, Small Face, Over the Glasses (OTG) & Kids.
Kids from $79.95, Adult from $119.95 msrp
Wraps your eyes shielding them from snowfall, sunlight and cold air.
With strap for slip-fee / fog-free skiing.
Converts to straps for slip-free / fog-free skiing.
For small to medium faces
from $89.90 msrp
Converts to straps for slip-free / fog-free skiing.
For larger faces
from $89.90 msrp
and many more options,
check out complete Bliz Catalog Here
Heart Rate - what is it telling me?
Hi- I've got a question about heart rate variation in my training. Specifically, I'm a 65 year old male and a dedicated recreational skier (ie, no races). At this time of the year I Nordic walk and bound twice/week for ~ 2hrs each time. I've notices that if I have a break of 4-5 days and then do my regimen,my heart rate soars, eg, average 125 and ~ 50 mins in my aerobic zone; normally it's an avergae of 115 and 18-20 mins in the zone. I have 3 questions: First, do the hi'er numbers mean I'm having to do more work to get the same benefit? Is this a "better" work out (more productive than the lower level work out? Lastly, I noticed that when I'm getting these very high reading (after a long'ish rest0 it seems that it takes long to go from my maximum heart rate to close to basal. Is this time lag (from max to basal an indicator of conditioning? Thanks, in advance confused in Mlps.

Dear Confused.
You post a set of observations and questions we often see in your peer group. We may use different terminology in our discussions, but can point out some commonalities. As a regular exerciser at 65 years of age, both heart rate numbers you bring out, 125 and 115 beats per minute, should fall into the aerobic zone, which is further evidenced by keeping up the exercise for two hours. Knowing your maximum and rest heart rates would aid this analysis, but your numbers are certainly adequate for a conceptual view of what is happening.
The description further indicates this is a sustainable distance pace for you, and we further note that the numbers are quite close, approximately 8% apart. These variations are likely not showing much difference in capacity, but you have effects of rest, recovery and rebuilding, rekindled motivation, the benefits of regular exercise over time, and the thing we call having a life. If you restart exercise after a long absence, it will be harder to get going again. If you exercise the same workout too often, you may pack residual fatigue. If you exercise, recover properly and do it again, you will come back stronger and perhaps more motivated.
Two hour training passes at 115 or 125 beats per minute, without having more detailed information about your workouts or heart rates, should conceptually give you about the same exercise benefit in the long distance, aerobic, endurance range. That, coupled with practical variances mentioned above, should explain questions one and two.
Your third observation and question introduces achieving Max Heart Rate and subsequent recovery. If your abstinence from training is long enough to actually reduce your aerobic capacity, muscle strength and ergonomic efficiency, resuming your old workout regiment will produce higher heart rates and increased recovery times. To the contrary, if the off-time is less than it takes to fall out of shape, but more than necessary for normal training recovery, you may be touching on "super-compensation" and "peaking." You will feel abilities and motivation to actually work harder and perform better, hence sometimes needing more recovery. However, your boosted physical ability is short-lived and you will have to buckle down and rebuild after the "peaking cycle."
Your discussion is opening Pandora's Box of endurance conditioning. The main thing is to stay clear of the mysteries, stay active and keep up the good work. Train regularly, but seek variety in your training program.
All the best of luck for the upcoming ski season and beyond!
Cheers, -jon engen www.xcskicoach.com
Heart Rate Variability
Dear SkiPost, Measuring heart rate variability (HRV) to adjust training time and intensity seems to be relatively new. I've seen almost no discussion of its use for nordic skiers. A couple monitors and some smart phone/pad apps provide this measurement. The apps + a bluetooth HRM strap are not too costly making this measurement accessible to even the citizen racer. Seems like a useful tool to adjust training to life's variables. Can you comment on the experience of teams & individuals you know who have/are using HRV? Are skiers finding HRV a useful addition? Signed HR
Dear HR
The advances in exercise physiology and technology utilizing Heart Rate Variability (HRV) measures provides an incredible opportunity to monitor and fine tune training in an efficient manner that has previously not been available. I am surprised that this technology has not by more widely explored in US endurance sports. In my experience this is a simple to use technology and provides the coach and the athlete with timely and valuable information. Based on my experience I would be hesitant to coach an athlete who was not interested in collecting this level of information. It is simple to do and not at all cumbersome.
Personally I have been testing and using the Firstbeat System for several years. Firstbeat has a strong research background and is a spin-off from KIHU - Research Institute for Olympic Sports, located in Jyväskylä, Finland. The product was developed after more that 20 years of research, during which professor Heikki Rusko has supervised research on the measurement of autonomic nervous system (ANS) function and applied use in exercise physiology.
The system has been validated through research and scientific studies in the specific areas of
Firstbeat has developed a revolutionary system that provides comprehensive analysis of physiological functions and current status of the body on the basis of HRV measurement. Using a compatible heart rate monitor this system provides detailed information based on constantly adjust heart rate and the variability of time between heart beats. The heart rate and HRV is affected by multiple function of the body including respiration, hormone reactions, metabolic process, energy expenditure, autonomic nervous system responses, and physical exercise and recovery.
There are many benefits of this system to the endurance athlete. During training the specific "Training Effect" can be determined based on EPOC (Excess Post Exercise Oxygen Consumption) accumulation during the workout. This is a mathematically modeled calculation that provides and accurate picture of the level of physiological (homeostasis) disturbance that occurred during the workout. In my experience with this system the information is far more valuable than any kind of average heart rate analysis of the workout could ever provide. I have seen workout with very similar average heart rates, yield greatly differing Training Effects.
The EPOC based training effect in my experience is critical for the athlete and coach in determining if the workouts are having the desired aerobic effect and are implemented properly to achieve the desired training objective.
Another critical factor in the endurance training process is recovery. Stress and recovery is akin to the holy grail of endurance training. The Firstbeat system provides a simple and accurate measure of both the stress from training and how the body responds to the training and recovers. Note, as we know training is one type of stress but other life stress can also impact recovery. The Firstbeat Sports software provides two recovery tests. To date I have had the best luck with the overnight recovery test which uses four hours of heart rate and HRV data to analyze stress and recovery response and yields an individualized recovery index. While there are several manufactures of smart phone apps that provide similar information in a short test. This data can be variable and inaccurate due the length of the test and the testing protocols.
Using the Firstbeat Sports systems with a few of the athletes I coach there are several important functions we are able to ensure
1. We know the Training Effect of the workout is accurately measured. We know what the level of stress the workout produced to ensure the desired effect.
2. We can improve the implementation of the workouts based on EPOC/Training Effect.
3. We can accurately see the recovery time required for different workouts.
4. We can modify training as needed in response to the level of recovery.
5. We can fine tune training patterns, both short and longer term, for individual athletes of all levels to ensure optimal training response.
There are other aspects of the Firstbeat system that are available and provide great training tools that include some testing functions, comparative analysis, and the use of GPS technology to measure speed and distance. However, the EPOC based Training Effect and HRV Recovery are the most important to ensuring optimal training.
Please feel free to contact me via email if you have further questions.
CXC Academy is an online subscription service that provides professional training plans for cross country skiers of all ages and skill levels. Whether you are a beginner skier looking to finish your first 5K, a Master skier training for a big ski event, or simply looking to improve your overall strength and fitness, we have a training program to meet your goals. All CXC Academy resources are developed by CXC Team coaches and athletes.

Regardless of the skiing background, everyone can make use of CXC Academy. Skiers or ski coaches, new to advanced - our program can help you develop better skiing technique, improve skiing fitness, design ski workouts and skiing practices.
Muffy Ritz, 2 Time American Birkebeiner Champion and Vamps Coach states, "I use the CXC Academy information 2 ways. First of all, I manage a women's Nordic program called The Vamps. They range from beginner to elite Birkie skiers and from the late 20's in age to almost 80 years old. I use the Academy information to get various training ideas, volume, intensities, strength information, reps etc. during dryland training in the fall as well as in the winter. CXC gives me a good variety of workouts for a wide range of people.
Secondly, I use it for myself to make sure I am on track for my own personal training, if I am gunning to ski the Birkie, The Boulder Mountain Tour, the World Masters or other big events. At least it informs me what I "should " be doing, just in case I'm not! I also use it to help other high end skiers with ideas for their training- whether they are Vamps or not. I love to look at the CXC videos, too,- as they have been very instructive for me and my Vamps. Seeing is worth 1000 words! Thanks, CXC! You've provided a very valuable tool for skiers!" - Muffy Ritz - master skier and two-time American Birkebeiner winner
Check out the CXC Academy here
Supporting Tomorrow's Nordic Stars Today
Drive for 25
NNF's fundraising goal for the 2013- 2014 season is $275,000 for both Cross-Country and Nordic Combined.Please consider the NNF in your year end giving and in the year to come. Sign up. Become an NNF ambassador. Support tomorrow's Nordic skiing stars today. Click the red or blue icons below to support Nordic Combined or Cross Country NNF fundraising. Named after the grassroots support of many $25 donations, the Drive for 25 is the country's largest nordic fundraising effort.
VBT
Ski Vacations
This winter VBT is offering a fabulous cross-country ski vacation to the Alps called
Slovenia, Italy & Austria: Cross-Country Skiing the Alps.
Skiers on this trip will have great experiences-both on and off the trail-in the three different countries that border this majestic mountain range. For those unfamiliar with VBT, this is our second year of running cross-country ski vacations. This vacation includes all accommodations, roundtrip international airfare, many meals, two expert local Trip Leaders, and unique sightseeing and cultural activities. Last winter VBT's President Gregg Marston and his wife, Caroline, went on this trip and Caroline wrote a great piece about her experience-we wanted to share it with you
.
On the heels of VBT's very first Ski Vacation, I joined Gregg, VBT Ski Product manager Garrott and a great group of our travelers in Europe for our "Slovenia, Italy & Austria: Cross-Country Skiing the Alps" tour. It was a fantastic time spent in the snow- and believe me, there was plenty of it!
We started our time together in Venice. Many in the group had taken advantage of our Pre-trip extension, where we enjoyed a wonderful stay at our Venice Hotel, the Dona Palace. I spent the first day exploring the famed city with Lorraine, a member of our group. The streets were bustling but not crowded. The Grand Canal was lively and still lit with Christmas decorations and St. Mark's square at night was magical with its cathedral illuminated. Of course there were plenty of boutiques with locally blown glass, perfect for window-shopping and Lorraine and I even explored a bookmaking shop to check out an old leather embossing machine. We wandered the maze of narrow streets, walking over the Rialto Bridge, the Bridge of Sighs and watching the gondolas - each one a work of art - go by with bundled up tourists. All in all we had a wonderful time touring Venice, and we were excited to hit the trails!
The first day of our ski tour began with a water taxi in Venice and then a transfer to Slovenia. As if on-cue, that's when the snow began to fall-and it continued for days. On the way to Slovenia, we met our Trip Leaders, Bodhi, and Matija, for lunch in Tarvisio and then moved on to ski in Kranjska Gora. Upon arrival we took advantage of the option to hone our skills a bit with local ski instructors who did an excellent job of getting everyone comfortable on their skis. It was also the perfect way for the group to get to know each other. Nothing like getting your ski legs back in order to break the ice. We had lots of laughs and lots of learning!
After a couple of hours of playing in the snow, we all went to the porch of the lodge of the ski shop where drinks and appetizers awaited us. The warm 'gluhwein' tasted wonderful, as did the blueberry schnapps complete with a few blueberries at the bottom of each glass. We sampled local cheeses, meats and there was a terrific energy in the group as we began to get to know each other over cheers and even some polka dancing! We said our goodbyes to the jovial locals and made our way to the lovely, colorful Hotel Vitranc in the incredibly picturesque village of Podkoren as the snow continued to fall.
Our hosts, Richard and Mina, greeted us warmly at their hotel. We enjoyed a welcome reception and then dinner in the cozy dining room. The food was traditional and delicious and for dessert we were treated to gibanica, a layered confection made with buckwheat pastry, apples, a sweetened cheese and poppy seeds-the perfect ending to a perfect first day of skiing. We spent the next two days awakening to fresh snow. Almost three feet had fallen since we had arrived in Europe and it could not have been more beautiful to see the fresh tracks going across the fields, along the river beds and into the deep woods. Often, the snow obscured our views of the surrounding Julian Alps, but every now and then jagged peaks would emerge overhead, demystified by a break in the snowfall.
Lunch on the second day of our Ski Vacation was particularly memorable. We enjoyed hearty bean soup in a bread bowl (complete with a fitting top, much like a carved pumpkin!), sandwiches and walnut cake for dessert. But our meal was not yet finished; onto the bar for a round of 'Bombardino'. Small glass mugs with a strikingly yellow beverage were topped with huge dollops of whipped cream. Made up of rich eggnog, brandy and a portion of grappa, Bombardino is a traditional Italian drink of the mountains in winter. We had never tasted anything so good!
Up next was a great cultural encounter, the International Dog Sledding School. We all thoroughly enjoyed this adventure. Everyone had a chance to drive or mush a team, and boy could these dogs pull a sled. Nearly everyone in our group was hesitant at the take off because the dogs really want to go, but once the sled was underway, it was peaceful and amazingly quiet. One can't help but marvel at the power of these creatures.
After taking in our beautiful surroundings, an open field with a hint of mountains in the backdrop, it was back to our accommodations at the quaint and inviting Hotel Vitranc. Following a lively dinner, we rested up for our next adventure.
The group rose, the next day ready to take on the tranquil route to the Olympic Center at Planica, home of the world's largest ski flying hill. We met Joze Slibar, 1961 Ski Jump World Record holder, and watched a film about him and the history of the center. It was very interesting and we all learned so much. We skied up to the jumps, where Garrott and I, along with a few other guests, couldn't resist making snow angels and burying ourselves in the fresh powder. Later, the ski back to Podkoren was just as gorgeous as it was on our way to Planica.
That evening we enjoyed a Slovenian cooking class under the guidance of our animated hostess, dressed in period costume, as her husband played the accordion. We made struklji, a soft dough formed into a ravioli type pouch filled with sweetened cheese and baked, then tasted our creations as a costumed Matija regaled us with tales of Kekec, the local folk hero from a children's story.
The next morning we traveled on to Austria, where we enjoyed skiing in the falling snow on the beautifully groomed trails in Ramsau, arriving at the end of the day at our new hotel, the Almfrieden. Everyone met in the bar to share some local Slovenian wine and cheese that we were given, having been told to "dress very warmly" for our surprise evening adventure. We walked out of the hotel and were greeted by three horse-drawn sleighs. The next half hour could not have been more fun with laughter the whole way to the Gruberstube, an Austrian farmhouse restaurant, for dinner. The cold air, warm blankets, enormously powerful but frisky horses (urged on in German by their masterful drivers), and a little libation (Jagermeister in our sleigh) all combined for a magical memory and the perfect resolve to our outstanding Ski Vacation.
We return home with images of trails below granite giants, weaving in and out of farmland and rustic villages on our skis... of locals who are hardworking, friendly, and proud... of dogs and horses who know the countryside as well as any resident and of undulating blankets of fluffy snow cloaking a place where the land and terrain dictate the culture.
For more information on VBT's ski vacations you can visit us online at www.vbt.com or request a catalog here.
Preseason discount trail passes available for Yellowstone Ski Festival
*Order by October 31, 2013 for the best rate
Prepaid trail passes are now available for the Yellowstone Ski Festival. Passes are valid from November 1-30. Passes can be purchased through the mail or online.
For coaches, clubs, and teams-
Discounted passes for the month of November are available now. Regularly $50 each, these passes can be purchased by college, high school and club coaches for $40 each. Passes must be paid for by check and postmarked no later than October 31, 2013 to qualify for the special rate.
To qualify for this incentive, coaches must send the attached form containing the following information:
1) A complete list of athletes attending the Yellowstone Ski Festival
2) The name of the hotel you will be staying in while in West Yellowstone
3) Your arrival date
4) Contact info including email and phone number
5) One check for all your ski passes, postmarked no later than October 31, 2013 to:
The West Yellowstone Chamber of Commerce
ATTN: Yellowstone Ski Festival Coordinator
PO Box 458
West Yellowstone, MT 59758
Trail passes will be delivered to the front desk of your hotel prior to your arrival. There will be one package of passes delivered and coaches are responsible for distributing the passes to their teams. Please let your team members know that they will have to get their pass directly from you.
Prepaid passes for the Rendezvous Ski Trails are non-refundable.
For individual skiers-
Discounted passes for the month of November are available now. Regularly $50 each, these passes can be purchased by skiers and families for $40 each. Passes must be paid for by check and postmarked no later than October 31, 2013 to qualify for this special rate.
To qualify for this incentive, skiers must send the following:
1) A complete list of skiers in your group attending the Yellowstone Ski Festival
2) One check for their ski passes postmarked no later than October 31, 2013 to:
The West Yellowstone Chamber of Commerce
ATTN: Yellowstone Ski Festival Coordinator
PO Box 458
West Yellowstone, MT 59758
For groups of 5 or more, trail passes will be delivered to your place of lodging, if within the town of West Yellowstone. Passes will be at the lodging facility no later than Sunday, November 24.
All other passes will be available for pick up at the Rendezvous Trailhead area starting Monday, November 25 at 8 am. If you will be arriving before these times, please email info@yellowstoneskifestival.com to make arrangements.
Prepaid passes for the Rendezvous Ski Trails are non-refundable.
Passes may be purchased online (for a small processing fee) at http://yellowstoneskifestival.athlete360.com/
Plan your trip now for Thanksgiving at the Yellowstone Ski Festival. Ski from your hotel to the trails, ski and eat, ski & eat, ski some more, ski to Old Faithfull and test the latest gear ... Yellowstone Ski Festival.com
Nordic Town USA
Plan your trip to Sun Valley/Ketchum, Idaho (Nordic Town USA) this winter, to take in over 200km of immaculate groomed trails along with fine dining, sunshine and many other accoutrements for the entire family. We are destine to have a record breaking snow fall and record long ski season.
Visit Sun Valley NordicTownUSA
Sun Valley Nordic Festival Video Highlighting The U.S. Paralympic Nordic Team from 2013
Steamboat Nordic Camp - Registration Open
Kick off your ski season with top coaches helping you improve your xc skiing skills. A remarkable collection of coaches assemble at the 2-day instructional camp taking place Friday evening at Ski Haus Ski Shop, Saturday at Lake Catamount Touring Center and Sunday at Steamboat Ski Touring Center , Steamboat Springs, CO.
This camp caters to all ability levels: true beginner to advanced and race oriented skiers alike. Clinic groups are divided by ability and class size is kept small ensuring participants get the most benefit from their coach. The coaching staff is what makes this camp so successful. Professional coaches, past Olympians and top instructors share their experience and expertise with camp participants throughout the weekend. Thanks to Ski Haus, 2013/2014 Nordic ski equipment will be available to demo at the "try before you buy" demo tents: Fischer, Salomon, Rossignol, Atomic, SWIX, Toko, Madshus representatives will be on hand with equipment and information to assist you. Last but not least, hearty lunches, happy hour, great prizes and fun camaraderie add to this "not to be missed" Nordic event. For more information and to register:
http://thenordiclink.com
Snow Conditions? Steamboat locals enjoyed early season skiing on Oct 5 & 6 when 2 feet of snow fell on Rabbit Ears Pass. Bruce's trail is being groomed by the
Steamboat Nordic Council
. More snow predicted for Steamboat this week.
Early registration fees are $175 for two days and $115 for one day through Dec.6th. Register online at
Active.com. Sign up early, this camp will fill up.
Nordic Job Openings
Webskis Job Opening
WebSkis (WebCyclery.com), located in Bend, OR, is looking for a knowledgeable and customer-oriented nordic ski-tech/salesman. Applicants will need to have a working knowledge of nordic ski flexing, waxing, boot fitting, wax testing procedures, etc. Bicycle knowledge, while not required, is beneficial. Applicant must be organized and work well with others. Position is full-time 32-40 hrs per week, will require working on many Saturdays, and could be year round employment for the right person. Flexible schedule offers the chance to ski on a daily basis (Bend has great skiing 6-8 months out of the year). WebSkis focuses on providing avid skiers and racers with excellent customer service and quality hand picked ski equipment and waxes. Send resumes to kevin@webcyclery.com
Alaska Jumping/Nordic Combined Coach Opening
Looking for Jumping/Nordic Combined ski coach in Anchorage at the Karl Eid Jumps.
Come coach our rapidly growing program in Anchorage. This is a paid part-time position with
some great benefits! email: nsaa@alaska.net call: ( 907) 242-2633
International Level Wax Tech/Coach wanted

Looking for an experienced wax tech (international experience preferred) for the Dominica National XC Ski Team (2 athletes). The team will be based in Canmore, Canada in Oct-Dec before heading to Europe/Sochi in mid Jan for the Olympics. The time/travel commitment is flexible and can be mutually agreed upon with further discussion. The ideal candidate will have experience and be involved in world class ski service, team logistics, and assisting the head coach. There is the option to continue with the team for the balance of 2014 and into 2015. Additional experience on the coaching side would be valuable.

email Gary di Silvestri gdisilvestri@dsam.com

Team Soldier Hollow Seeks Devo Coach
Team Soldier Hollow, located at the 2002 Olympic venue in Midway, UT, is looking for an enthusiastic and energetic coach to work with our Devo Team skiers (ages 10 to 13). Ideal candidates will have experience cross country ski racing and/or coaching and waxing. Current USSA Coaches License is required.
For more information on Team Soldier Hollow visit www.teamsoldierhollow.com
Please send a letter of interest and resume to morgan.smyth@soldierhollow.com
Summit Nordic Ski Club
The Summit Nordic Ski Club (Summit County, CO is fielding letters of interest and resumes for a part time J2-OJ coach for the 2013-14 competition season. Reply to: Dan McCrerey, SNSC President: danom@comcast.net
Alaska High School Coaching openings
Cross-Country Ski Coaches Needed for Palmer and Wasilla High Schools in the Mat-Su Valley, Alaska.
Head and Assistant Coaches are needed for the high schools this year. These are paid positions. contact: Palmer High: reese.everett@matsuk12.us, 907-746-8400 Wasilla High: amy.spargo@matsuk12.us, 907-352-8213
The Vail Nordic Center
The Vail Nordic Center, located in beautiful, Vail, CO. is looking for full and part-time help for this winter. The ideal candidate will have retail experience and a good knowledge of Nordic skiing. Teaching experience in classic and skate skiing is a huge plus. Please contact Mia at info@vailnordiccenter.com for all inquiries.
Nordic Skiing Head Coach, Amherst Regional High School, MA
Amherst Regional High School is looking for a new head coach for their Nordic Ski Program. Contact Nat Woodruff, Current Nordic Head Coach, at 617-939-4317 woodruffn@arps.org To apply for the position please contact Rich Ferro, ARHS Athletic Director, at 413-362-1747 ferror@arps.org
About SkiPost
Cross-Country skiing's community lodge. Where knowledge and stories are shared. The goal of SkiPost is to make the sport of Cross-Country skiing easier and more enjoyable for all who choose to participate. If you have questions on Cross-Country Skiing email us weanswer@SkiPost.com and visit SkiPost.com
Enjoy Winter,
Andrew Gerlach
Director/Editor- SkiPost

Support Tomorrow's Nordic Stars Today
CXC Academy
KEEP FOCUSED
For more BLIZ USA info
bliz@endurance-enterprises.com
406-585-2660
NONAME
Get your team custom unis from NONAME
and separate yourself team from the pack.
NONAME
Get your team custom unis from NONAME
and separate yourself team from the pack.
Woodski roller skis
February 26 - March 5, 2014

7 Nights, 8 Days of Skiing

Salomon Nordic
Start's Race Service Retailers have just received this winter's fastest product. Visit a Start Race Service Center below
Nordic House Rental
Big Sky MT
Close to W. Yellowstone & Big Sky.
7 km of your own private and hilly Nordic trails.
SkiPost special 3 nights at $900.
The one gift you receive at birth is time. You'll never have more than you have today. Find the Time.
Nordic Ski Colorado