Pink Boots Society February 2013 (Scholarship)

The Pink Boots Society is an international nonprofit association and USA 501(c)3 tax-exempt charity committed to providing educational opportunities to women beer professionals.
Greetings!
Happy Valentines Day!


It's time to pop open or pour a cold beer. We deserve to CELEBRATE!

Pink Boots Society is finally a 501(c)3 USA tax-exempt charity.

That means we can finally launch our long-anticipated scholarship program. We can also begin to fundraise more effectively, since all USA donations (past & future) are now tax-deductible.

In this e-newsletter we announce our first scholarship, some fundraisers happening now and coming up, educational opportunities, and more.

The best way you can help Pink Boots Society right now, is to donate money so we can keep the momentum going. Please go to http://pinkbootssociety.org/DONATE.htm.

UPCOMING PBS MEETINGS

If you are a woman who earns income from beer, RSVP to your e-vite if you can, otherwise just show up. Some meetings have a minimal door fee. Swag is always appreciated for the Raffle, as well as beer to share:

Thursday, March 28, 2013

:

Craft Brewers Conference National Meeting

11:30am - 1:00pm

Southern California (SoCal) Regional Meeting

2-4pm

Anaheim Brewery

336 S Anaheim Blvd
Anaheim, CA 92805 (USA)
(714) 780-1888

Friday, October 11, 2013:
GABF National Meeting & Educational Seminar

11:00am-1:30pm

Vine Street Pub,

1700 Vine St
Denver, CO 80206 (USA)
(303) 388-2337

Thursday, April 10, 2014:

Craft Brewers Conference National Meeting

Time and Room TBA

Colorado Convention Center

Denver, Colorado (USA)
501 (c) 3 IRS TAX-EXEMPT STATUS
Finally we did it! It took a few years, a 98-page application, many communications with the IRS, the help of my mother-in-law, one consultant and a volunteer attorney, about two weeks of my vacation time, and a lot of hair-wrenching and stress, but we did it:
Pink Boots Society is now a bona fide 501(c)3 tax-exempt charity.
MMMmmm. Enjoy how that feels!
All donations past and future are now tax-deductible. Please send checks, the bigger the better, made out to Pink Boots Society, and help us fund our Scholarships.
If you are a brewery, beer distributor, ingredient vendor, or other allied trade member, please remember Pink Boots Society's scholarship program when you write your mid-year or 2014 budget. It's never too late to donate. If you are an employee of these businesses, please contact Human Resources or Sales to see if they can budget a charitable donation to Pink Boots Society. Send checks to:
Pink Boots Society | 4784-B N. Lombard St., PMB 200 | Portland, OR 97203 USA
ANNOUNCING OUR FIRST SCHOLARSHIP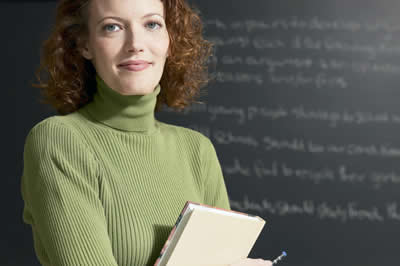 On Friday February 15th, no later than 5:00pm PST, we plan to have online Scholarship Application forms available for our first scholarship:
Siebel Institute of Brewing Technology
WBA Web-based Concise Course in Brewing Technology
Course begins May 5, 2013
http://tinyurl.com/PBS2013Siebel
Any woman who earns income from beer anywhwere in the world is eligible to apply for any Pink Boots Society scholarship, and earning beer income also automatically qualifies a woman for Pink Boots Society membership. All PBS scholarships are available to women beer professionals no matter where you live. This is especially handy for our web-based scholarships, like this one.
This scholarship is the first of hopefully many Pink Boots Society scholarships to courses in diverse fields within the professional beer world. This initial scholarship is directed to women who are already earning income as professional brewers, and who seek the career boost that a formal training program can provide. It is not intended for women who want to enter the ranks of the beer industry, nor for those who want to cross over laterally into a different field within the beer industry.
On Friday February 15th, look for a link to the online form at www.pinkbootssociety.org. We are all working hard behind the scenes to make this happen for you on that day.
Please stay tuned for more PBS educational scholarships coming in 2013.
EDUCATION & SCHOLARSHIP LINKS
Although we now have our own scholarship program, please take advantage of existing scholarship programs: Don't delay!
Several scholarship deadlines are coming up quickly for these programs. Please google them for details:

Glenn Hay Falconer Scholarship to both the American Brewers Guild and the Siebel Institute.
Greg Noonan Scholarship to the American Brewers Guild
Master Brewers Association of the Americas MBAA has both national and regional scholarship programs.
FEBRUARY PBS FUNDRAISERS
February 1-28

: Midnight Sun Brewery
in Anchorage, Alaska is hosting a PBS fundraiser all
month. Midnight Sun will donate $
1.00 per Growler and 25 cents per glass of BonFire Ale sold in The Loft. BonFire is a toasty brown winter warmer, and is the first beer designed and brewed by Midnight Sun's female brewer & PBS member, Chelsea Hendricks.
February 15, 6-10 pm

: The Bad Habit Room at Saraveza's
is the location of our Portland, Oregon fundraiser (tomorrow). PBS Scholarship Applications will be available as we celebrate our 501(c)3 status and raise money. Thanks to Amanda Zameska of Portland Brewing for organizing this event. Here's how you can support our PBS Scholarship Fund:
2. Buy raffle tickets for swag and prizes.
3. Bid on items in our silent auction.
4. Buy dinner from Saraveza's delicious Northern Wisconsin pasty menu from the Bad Habit Room.
5. Buy a Pink Boots Society or Barley's Angels t-shirt.
6. Buy a PBS cloissone pin.
7. Donate cash in the pink rubber boot.
8. Write a check out to Pink Boots Society.
Silent auction includes very cool items like McMenamin's "Hammerhead Package" at Edgefield with lodging, dinner and breakfast for two. Also a stay at Rogue's Bed & Beer in Newport, OR with brewery tour. Other silent auction items incude a brand new smoker, Ninkasi swag gift basket, private tours and tastings at Portland Brewery and Lompoc's 5th Quadrant, a home Mozzerella-making kit, patio umbrellas and more!
UPCOMING FUNDRAISERS
March 8-9

: Capital Ale House
in Richmond, Virginia is hosting a PBS benefit.
May 13, 5-8 pm

: Pike Brewing
in Seattle will host their second annual Women in Beer event, and for the first time Pink Boots Society will benefit.
Date TBD

: Mightnight Sun and Stone Brewing
collaboration and fundraiser beer will be brewed by Chelsea Hendricks from Midnight Sun and Jessica Gilman from Stone. Beer to be brewed at Midnight Sun in Anchorage, Alaska.
NEW WEBSITE COMING
If you know Anita Lum of Maui Brewing Company, you know what a genuinely wonderful human being she is. Anita has been an anchor for PBS from the beginning, and managed our website, membership database, and online t-shirt sales. She is also a mom, a grandmother, has a full-time corporate day job, and managed mainland sales and marketing for Maui Brewing, which is owned by her son.
If you see Anita, please be sure to thank her for her volunteer work here. In addition to the above, Anita has recently started her own business, so she has handed over our website to Sibyl Perkins and Kaylea Salinas of Sibyl Design, Inc.This dynamic duo has plans to redesign our entire website and make it more user-friendly, so stay tuned for that.
PINK BOOTS SOCIETY & BARLEY'S ANGELS T-SHIRTS ON SALE
Thanks to Anita Lum's dilligence, we have full-color t-shirts for sale. These are true-to-size (not tiny or tight) women's style tees with v-neck and logo on front and back. They come in three styles, and you can see them on our website: http://pinkbootssociety.org/SHOP.htm. $25 includes shipping. Support our scholarship fundraising! Buy a t-shirt today!
Click here to see the back of the shirt we can't show you.
♥ Black cotton Pink Boots Society tees.
♥ Pink cotton Pink Boots Society tees.
♥ Black cotton Barley's Angels tees. (These are now collectors' items with original logo, which must be phased out as per Columbia Studio's requirement.)
The Pink Boots Society is committed to the advancement of the education of women beer professionals, either by developing educational scholarships, or by hosting educational speakers and seminars at our regional and national meetings. If you are a woman who earns income from beer, I encourage you to join us.
Cheers to you!
Teri Fahrendorf
President & Founder
Pink Boots Society