Opening & Reopening - Mangano & Europan Cafe

Newly opened at 2007 Broadway, Mangano is a stylish women's boutique selling modern apparel. The brand, which originates from Italy, offers a mixture of clothing, accessories, shoes, and handbags with trendy and professional flare. Stop in and check out all of these fashionable items today!




Also, Europan Cafe has just reopened at 135 Columbus Avenue at W. 66th Street. We are thrilled to welcome back one of the go-to lunchtime spots in Lincoln Square, which shuttered in the spring for an extensive makeover.

The next time you are craving a hot pressed panini or a healthy wrap, be sure to stop in at Europan Cafe and check out the updated space while you grab a bite.

New Look at Jazz at Lincoln Center

As part of a multimillion-dollar redesign, Jazz at Lincoln Center recently opened its exciting public gathering space named the Mica and Ahmet Ertegun Atrium, part of Frederick P. Rose Hall in Time Warner Center.

The new Mica and Ahmet Ertegun Atrium is a striking and elegant public space with sweeping views of New York City. The Atrium features state of the art technological amenities including a 26 ft. video wall, a raised stage along the windows facing Central Park, café-style seating, and "connectivity" between floors via the glass Engelberg Grand Staircase.




NYC Restaurant Week Is Back

Don't miss your chance to dine out and enjoy delicious, refined food at great prices during Restaurant Week which is taking place from Monday, January 18 through Friday, February 5 (excluding Saturdays). As usual, many of Lincoln Square's notable eateries will participate offering 3-course prix fixe menus at $25 for lunch and $38 for dinner. Listed below are the participating restaurants for 2016:

Follow the links to book your reservation for lunch and/or dinner today. Also, be sure to contact each restaurant to find out the terms of their participation, including which days the menus are available as well as what time during each day.

You can visit our website or download a copy of our popular "Where to Eat in Lincoln Square" brochure (also available in hard copy at our three information carousels) to locate each participating eatery and find all of the other great restaurants in our district.
Getting Healthy and Fit for 2016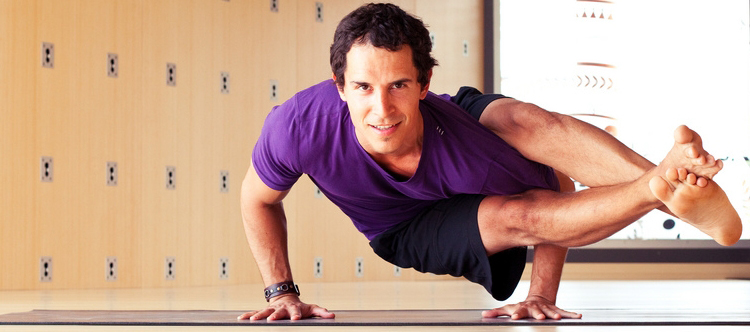 It's easy to wish someone a healthy new year, but it can be hard to motivate yourself to realize your health and fitness related resolutions. But, with 2016 here, it's time to get healthy, so we've highlighted some great businesses in the Lincoln Square neighborhood that will help you achieve this goal.
The best way to get started is to get up and exercise. CrossFit Spot, located at 55 Amsterdam Avenue, offers programs and one-on-one coaching experiences for anyone interested in joining the CrossFit community. The workouts are led by dedicated coaches who will keep you moving and there are even youth programs for children of various ages. Click here to sign up for a one week trial or learn more about membership.
The West Side YMCA located at 5 West 63rd Street is not charging a "joiner's fee" through Monday, February 15 and some really great programs for children and adults are available to members. The YMCA teaches swim classes and martial arts, hosts yoga sessions, and offers other fun heart-pumping activities for all ages.
Equinox Fitness Club has two locations in Lincoln Square: 10 Columbus Circle and 160 Columbus Avenue. Both clubs offer a selection of classes from cycling to Zumba to boxing along with relaxing amenities such as massages and facials. Equinox is designed to help each member find the right kind of workout.
New York Sports Club
at 61 West 62nd Street is also offering special member pricing this month. The facilities offer great core exercise sessions, personal training, small group training, and other comprehensive programs and classes for members.
For anyone interested in calmer exercise, YogaWorks located on the fourth floor of 37 West 65th Street is currently offering two weeks of unlimited classes for $25. YogaWorks even offers online classes so you can stay healthy at home.
Of course, healthy lifestyles don't end with exercise - a strong diet helps too! Whole Foods Market in The Shops at Columbus Circle will be having a Resolution Sale from January 8-10 during which all Vitamins & Protein Powders in the Whole Body Department will be 25% off. Also, from January 14-17 you'll have the chance to purchase a powerful Vitamix blender while watching and learning how to make smoothies, ice cream, and more with the appliance. Customers will be able to enjoy special promotional offers on the 7500 and 5200 series.
And, if you need some new exercise gear and apparel to help you start fresh, you can stop by lululemon, located at 1928 Broadway. Lululemon sells stylish and well-fitted workout clothing, with complimentary in-store hemming to give you the perfect fit. Or, head over to New York Running Company by Jackrabbit located at The Shops at Columbus Circle to purchase new shoes, jogging gear, and accessories designed for serious runners.
Lincoln Square has a lot to offer to help you get into a new exercise routine. Make sure to visit Explore on our website to locate all of our neighborhood's lifestyle, workout, and health-conscious businesses.
15th Annual Juilliard ChamberFest
Photo by Richard Termine
Juilliard ChamberFest 2016
celebrates its 15th anniversary with 92 Juilliard musicians in eight free concerts over the course of six days. The students who participate in ChamberFest have returned early from winter break for a week of intensive coaching on pieces they've chosen to study. The following week, they perform these works for free in public concerts.
Juilliard's ChamberFest opens on Monday, January 11 at 7:30pm with a program featuring works from Stravinsky, Ligeti, and Mendelssohn. The concerts continue throughout the week with nightly performances (Monday-Friday) at Paul Recital Hall
, a
Wednesdays at One
concert at Alice Tully Hall, and two concluding performances (3:00pm at Paul Recital Hall and 7:30pm at the Peter Jay Sharp Theater) on Saturday, January 16. Both the Paul Recital Hall and the Peter Jay Sharp Theater are located at

155 West 65th Street, street level.
To see the program and musicians for each concert,
click here.
Free tickets for each performance are available
here
. To read more about Juilliard ChamberFest 2016 visit
juilliard.edu
Ecstatic Music Festival 2016
Starting on Friday, January 29 more than 55 artists from across the sonic spectrum come together for nine collaborative, one-night-only performances during the Kaufman Music Center's
Ecstatic Music Festival 2016
. Hailed as "the alt-classical world's main showcase" (
The New York Times
) the festival, now in its sixth year, brings together composers and performers from different musical genres for collaborative performances that are adventurous and utterly unique.
Eight of these performances will take place right here in Lincoln Square at the Kaufman Music Center's Merkin Concert Hall. The Festival runs through Saturday March, 19 and festival passes, 2+ show packages, and single tickets are
on sale now
. The music begins with
Man Forever & Tigue
performing at The Jerome L. Greene Performance Space at WNYC and WQXR on Friday, January 29. The Festival then shifts to Merkin Concert Hall on Thursday, February 4 with
Pharoahe Monch & PitchBlak Brass Band
.
For more information on the Ecstatic Music Festival including ticket information and a list of all the performers visit
kaufmanmusiccenter.org
. The Kaufman Music Center is located on 129 West 67th Street.
Community Board Applications Due January 29
Are you passionate about serving your community and want to represent your neighborhood? Consider serving as a Volunteer Community Board Member. The application is available online
here
.
In order to be considered, a completed application must be submitted online, postmarked by, or delivered to the office of Manhattan Borough President G

ale A. Brewer
no later than 5:00pm on Friday, January 29.
After receiving a qualified and complete application, the Manhattan Borough President's office will contact applicants in February regarding the interview process. Decisions on who will be appointed to the Community Boards will be announced in early April
.
1841 Broadway, Suite 1112

New York, NY 10023
Note: Some of the text above has been provided by or gathered from other sources.