Fashion Plate Prix Fixe, a bi-annual program presented by the Lincoln Square Business Improvement District (BID), has returned for Mercedes-Benz Fashion Week in New York City, which runs from Thursday, September 4 - Thursday, September 11.

The promotion showcases the great dining scene in the Lincoln Square area and offers Fashion Week attendees and all New Yorkers an opportunity to sample creative menus and specialty drinks at price points for everyone's budget.

Twenty-five of the Upper West Side's finest restaurants are participating this season, offering delectable Fashion Plate Prix Fixe specials and drinks. Click here to see the entire list of this year's participants including newcomer Tavern on the Green and favorites like Boulud Sud, Lincoln Ristorante, Nougatine at Jean-Georges, and Porter House New York. Specialty drinks can be found at Lobby Lounge & MObar at the Mandarin Oriental, New York, and American Table Cafe and Bar among others.

After you've checked out the runways and dined in style, stop by the Look Boutique on the lower level of Duane Reade on 63rd and Broadway. They are having a two day Beauty and Mocktail Party on Friday, September 5 and Wednesday, September, 10 from 4:00pm-8:00pm. So enjoy a free make-up application, a mini facial, and a hydration check while sipping on a refreshing beverage.

Just 87 Days Until Winter's Eve

The 15th Annual Winter's Eve at Lincoln Square, taking place Monday, December 1, is fast approaching and we have some major announcements to make about the talent lineup. Everyone's favorite folk artist, the legendary Arlo Guthrie is officially coming back for the tree lighting ceremony at Dante Park to help us celebrate the 15th Annual Winter's Eve! And, on the bill and ready to rock the Winter's Eve Dance Tent is the most reputable and well known party band in New York City, The Cafe Wha? House Band,

bringing downtown to this uptown event. We are in the process of lining-up other great talent and performances including up-and-coming bands, buskers, dance groups, and lots of family fun. This highly anticipated evening will also feature fabulous food-tastings at nominal cost from some of Lincoln Square's finest restaurants.

To stay up to date on all of the latest news keep an

eye on the new Winter's Eve website

www.winterseve.nyc

which now has a fresh look and layout. Winterseve.nyc was selected as a .nyc Founder, making the site one of the first in the city to use the new top level domain ".nyc".

Check out the brand new website and stay tuned for more announcements.

Y

ou don't want to miss this year's event, so put Monday, December 1 on your calendar.

Brand new trash receptacles have been placed around the neighborhood, bolstering the elegance and cleanliness of Lincoln Square, and offering a great branding opportunity. Some of our generous sponsors are already getting their names out on the street!


Each receptacle has space for a sponsor logo alongside the NYC Department of Sanitation and Lincoln Square BID logos. Having your logo on one or more cans is a great way to further demonstrate your dedication to the neighborhood. Plus, it is a terrific way to literally put your name on the street. Lincoln Square receives 23 million visitors annually, many of whom may see our clean and polished receptacles emblazoned with your logo while they walk along the streets. Of course, the Lincoln Square BID will continue to be responsible for maintaining and servicing all garbage cans in the district.


If you choose to sponsor four or more receptacles, we will offer a 10% discount on the total price. If you would like to promote your organization or business by sponsoring a trash can please contact Ralph Memoli at the Lincoln Square BID office at 212.581.3774 or email [email protected].
Highlights from the 2014-2015 Season at Lincoln Center
Lincoln Center for the Performing Arts, the world's preeminent performing arts institution, begins its 2014-2015 season this month. A few highlights from the coming season are below.
The New York Philharmonic begins its season with its Opening Gala Concert: La Dolce Vita: The Music of Italian Cinema on Tuesday, September 16. As always, tickets are a hot item. To see the entire 2014-2015 calendar, visit nyphil.org.
Jazz at Lincoln Center will tune into this season's lineup at Jazz in the Americas: Opening Night Party on Thursday, September 18, with live jazz by the talented Rodriguez Brothers and an evening of cocktails and a buffet dinner. If you're a subscriber or member of Jazz at Lincoln Center, entry is only $50. Visit jalc.org to see the entire 2014-2015 Jazz at Lincoln Center schedule.
This year, The Metropolitan Opera will feature six brand-new productions and eighteen revivals. The season opens on Monday, September 22, with Mozart's masterpiece Le Nozze di Figaro, conducted by Music Director James Levine and directed by Richard Eyre. The season continues with other opera favorites and new productions. Visit metopera.org to see the entire 2014-2015 schedule.

The New York City Ballet begins its 2014-2015 season on Tuesday September, 23 with its Fall Gala featuring three world premieres (Scarlett, Greenstein/Schumacher, and Franck/Peck) as well as Morgen and This Bitter Earth. The season features 56 ballets, including seven premieres. Tickets are on sale now. Visit nycballet.com to see the season's entire schedule.
The Juilliard School has also announced its 2014-15 season of operas and vocal performances. Highlights include three main-stage operas by Rossini, Britten, and Mozart; Master Class with Soprano Elly Ameling; Juilliard Songfest with Juilliard Singers and Pianist Brian Zeger; New York Festival of Song at Juilliard in "Great American Songwriting Teams"; and more!

The Chamber Music Society of Lincoln Center is celebrating its 45th Anniversary Season. You can purchase a season subscription or single tickets today. Visit chambermusicsociety.org to see a season overview or click here to read an electronic version of their season brochure.
To see all of the performances coming up this year at Lincoln Center for the Performing Arts, visit lincolncenter.org
Fall Fashion in Lincoln Square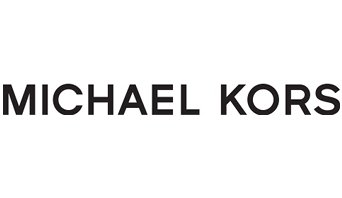 A little over a week ago,
Michael Kors
officially opened its doors in
The Shops at Columbus Circle
after several months of anticipatory signage. This large and glamourous store is located on the first floor and features shoes, accessories, and handbags. Stop by to check out their new fall pieces!

And, speaking of fall fashion, with cool weather just around the corner, many of our favorite shopping destinations in Lincoln Square are preparing for the leaf-changing season with several chic collections.
Banana Republic's "
Fall Fashion 2014
" collection for women is peppered with muted browns and greys and creamy whites. These styles feature laid-back pieces perfect for the easy-going shopper, and the entire selection is discounted!
Century 21 Department Store
has a handsome selection of suits for men for the coming autumn season. These suits are all nicely fitted and come in a variety of stylish, but neutral colors such as a light plaid-patterned grey or a rich navy blue.
"
Fall's First Embrace
", a small collection at Eileen Fisher, is saturated with warm tones to match the browns and oranges of fall. The collection offers several jackets of varying fabrics, cream cardigans, and some wine colored accessories, among other pretty pieces.
J. Crew's "
Looks We Love
" outfit series is bright, bold, and menswear-inspired. These looks feature several trouser shapes, loafers, and oversized sweaters mixing mostly greys, reds, and blues for cooler weather wear.
Zara's "
Woman Lookbook
" is mostly muted colors with several neon hues thrown in. Each look features pieces like cropped sweaters, wool skirts, and three-quarter sleeved jackets, perfect for the weather transitions ahead. Zara also has a "
Back to School
" lookbook collection that offers adorable outfit options for children headed back to the books.
The Museum of Arts and Design (MAD)
is presenting two new exhibits this month: "What Would Mrs. Webb Do?: A Founder's Vision" and
"Maryland to Murano: Neckpieces and Sculptures by Joyce J. Scott".
The Museum of Arts and Design will celebrate the enduring legacy of its founder Aileen Osborn Webb with
What Would Mrs. Webb Do?: A Founder's Vision
from Tuesday, September 23, 2014 to Sunday, February 8, 2015. The exhibition highlights Webb's advocacy and dedication to skilled artists across America, and features objects drawn largely from the Museum's permanent collection due to its foundational role in showcasing the work of makers in all media since opening its doors in 1956. Visitors will witness the vast
achievements over the last sixty years that were first set in motion by Mrs. Webb
.
Maryland to Murano: Neckpieces and Sculptures by Joyce J. Scott
will be on view from Tuesday, September 30, 2014 to Sunday, March 22, 2015 and will feature the personal and political narratives embedded in Scott's work. The exhibition brings together approximately 20 of Scott's monumental necklaces alongside 10 glass and beaded figures. These pieces serve as vehicles for social commentary and a means for confronting contentious issues affecting contemporary society.
The Museum of Arts and Design is located just outside of the Lincoln Square BID's boundaries at 2 Columbus Circle. It is open from Tuesday to Sunday from 10:00 am to 6:00 pm and Thursday and Friday from 10:00 am to 9:00 pm. For more information on admission price and exhibits visit
madmuseum.org
.
New York Film Festival Returns
The New York Film Festival
, which will run from Friday, September 26 - Sunday, October 12, returns to the Film Society of Lincoln Center for its 52nd year with 30 features set for the Main Slate official selection. Kicking off on the 26th with the world premiere of David Fincher's highly anticipated
Gone Girl
, the 17-day festival includes top films from celebrated veteran filmmakers like Paul Thomas Anderson, as well as a plethora of fresh new talent. Festival Director and Selection Committee Chair Kent Jones said of the festival, "this year's Main Slate reminds me, all over again, why I love the cinema so much, and it will do the same for you."
Founded in 1963, the NYFF continues to introduce audiences to the most exciting, innovative and accomplished works of world cinema. Along with award winners from notable festivals like Cannes, Berlin and Venice, NYFF features spotlights on emerging filmmakers, free talks, panels, galas and more. Tickets go on sale to the general public on Sunday, September 7 at noon, and members of the film society can purchase tickets now. Visit
www.filmlinc.com/nyff2014
for the complete festival schedule and
information on purchasing tickets
, and download the NYFF app to learn more about the films and programs and get the latest ticket alerts and breaking festival news.
A new public art exhibition is opening on Wednesday, September 17 in the Broadway Malls along the Upper West Side. The first of its kind, and in 11 highly varied neighborhood sites, the exhibit spans a variety of mediums and methods employed by artists both emerging and established.

This exhibition aims to populate the backbone of Manhattan - running down Broadway from 166th Street to Columbus Circle - with a group exhibition of outdoor sculpture by American contemporary artists. The works were selected in an attempt to engage audiences at street level with accessible, thought-provoking artworks of modest to monumental scale.

An audio cell phone tour in both English and Spanish will accompany the exhibition. New Yorkers and visitors passing through the malls will be able to call in to learn more about each sculpture and leave comments.

Broadway Morey Boogie is curated by Marlborough Chelsea and produced in collaboration with the Broadway Mall Association and The New York City Parks Department. The exhibition will be on view from September 17, 2014 to February 2015. Visit broadwaymall.org for more information.
When lunchtime comes around, especially during nice weather, most people want to stand up and get outside. Grabbing a quick mid-day bite is the perfect excuse to catch some sun, but eating out can be pricey. Luckily, Lincoln Square has some small spots that won't break the bank - you can even find a meal for under $10!

At Breadsoul Café, located at Broadway and 63rd Street, you can buy any panini, sandwich, or salad for no more than $7. They have a few vegetarian options and very decadent deli treats like smoked Nova salmon on a bagel or a fresh mozzarella, tomato and pesto panini, both tasty and quick!
Blossom Du Jour
, located at 165 Amsterdam Ave, is a kosher, vegan-friendly fast-casual eatery with many options under $10. They have great wrap options like the Karmic Kale Wrap (kale, olive oil, garlic, lemon and sea salt, roasted sweet potatoes, and tahini dressing) or the Blossom Bean Burger (bean burger, tomato, guacamole, and romaine lettuce) which will certainly satisfy any appetite.
Located in the David Rubenstein Atrium,
'wichcraft
is a small café whose menu offers gourmet style lunchtime treats. Try their pole-caught tuna sandwich with fennel, green olives, aioli and lemon confit on a ciabatta roll or their goat cheese sandwich with avocado, celery, walnut pesto and watercress on multigrain bread. Most of their sandwiches are around $7 and they serve good-sized portions.
At Melissa's Gourmet, on Broadway between 61st and 62nd, you can choose from a wide selection of gourmet style deli sandwiches and salads, some priced as low as $5. From seafood salads to Cajun style sandwiches, there is no shortage of options for any palate. Plus, Melissa's has delicious breakfast and grocery options as well, all for reasonable prices.
On 65th Street, between Columbus Ave and Central Park West, Le Pain Quotidien offers a delicious bowl of its soup of the day for under $7. They also have several tartines for just under $10, such as their avocado tartine, with chickpeas, cucumbers, and spicy tahini or a ricotta tartine with mission figs, organic acacia honey, and black pepper.
And, if you're in the mood for some Asian-style quick cuisines, Wok City at 153 Amsterdam Avenue has a selection of dishes that won't break the bank. Their "lo mein", "chow mein", or "fried rice" plates are especially inexpensive and they offer a Special Combination plate (main dish, side, drink), for less than $9, all day long.
To see all of Lincoln Square's quick and casual options,
click here.
Somebody Come and Play - Sesame Street at the NYPL - Starting Sept. 18
For 45 years Sesame Street has been helping kids grow smarter and stronger with its signature blend of animation music and humor. Now the New York Public Library for the Performing Arts and Sesame Workshop are collaborating to give viewers a behind the scenes look at the beloved program.

Fans of all ages will have the opportunity to experience what it's like to create an episode of the show from the Street. Guests can watch show highlights of special celebrity appearances, get up close with Elmo, Grover and other favorite characters, and even learn about Muppets from other countries. Scripts, storyboards, designs and more will illustrate the four-plus decades the show has spent educating and entertaining children, teaching not just the ABCs and 123s, but life lessons ranging from health and nutrition to cooperation, friendship, and diversity.

The exhibition titled, "'Somebody Come and Play:' 45 Years of Sesame Street Helping Kids Grow Smarter, Stronger, and Kinder" will run from Thursday, September 18, 2014 - Saturday, January 31, 2015 at the Library for Performing Arts, located at 40 Lincoln Center Plaza, along with several free programs and classes presented in conjunction with the exhibition. Visit www.nypl.org/sesamestreet for more information.

NYC Department of Small Business Services: Strategic Steps for Growth
The New York City Department of Small Business Services (SBS) is offering two opportunities for business owners to grow their business through their Strategic Steps for Growth program. The programs have two distinct tracks for Minority and/or Women-owned Business Enterprises (M/WBEs) and businesses in the Media, Entertainment and Technology sectors. Both tracks are nine-month programs offered jointly by SBS and NYU Leonard N. Stern School of Business' Berkley Center for Entrepreneurship & Innovation.
To learn more about Strategic Steps for Growth or to apply visit
www.NYC.gov/strategicsteps
. You can download detailed flyers on both the
M/WBE Program
and the
Media, Entertainment & Tech Program
. There is a fee for both programs and classes are scheduled to start in October.
1841 Broadway, Suite 1112

New York, NY 10023
Note: Some of the text above has been provided by or gathered from other sources.